We had the pleasure to interview the co-founder Villjam Edström of the OAK.Company. Villjam and his business partner currently have a fully funded Kickstater campaign for a product that I feel every whisky aficionado should own.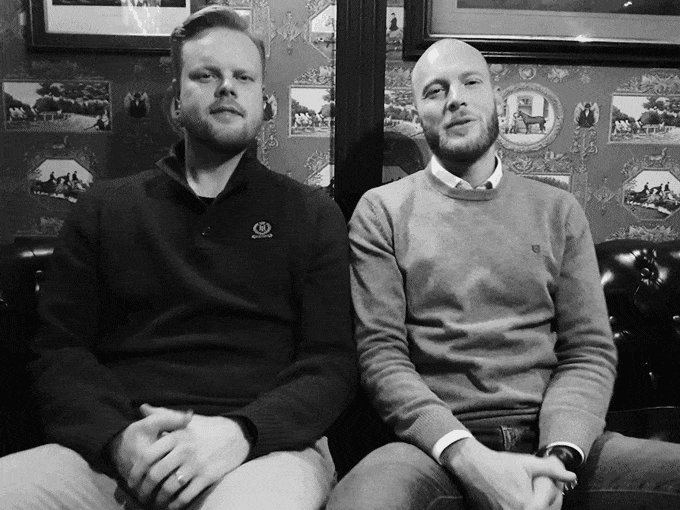 Villjam, tell us about yourself. What is your career history.
VE: Hi Gene, It would take quite a while to go thru it all, but I'll give you the good stuff. 
Computer nerd with an eye for details, on to study to be an electrical engineer. Working as a programmer and web designer for a couple of years, until I came up with an idea (Ehm, it was a kitty litter box with a twist) that I patented. Got ripped of in China and lost the money that I was going to use to commercialize the litter box.
Working in IT for a couple of years I made good money playing no limit, Texas hold'em poker online during the boom. Went to the US and got a commercial helicopter license. Flew a couple of Robinson R44's down to Brazil. Met my wife and went back to Sweden.
Started a company in webb analytics together with the same business partner as I'm now starting the OAK brand with. Parallel with all of this, I've written and sold a book about poker strategy, worked with my fathers company, imported nutrition's, and traveled the world. 
---

"To start and run a small company you do not have one role but all of them. If you can't handle that you either need a lot of funding to hire a crew right away or you learn. The positive thing is, you only need to learn it once and the skills you acquire will benefit you the rest of your life, no matter if you keep steering your own ship or hop on board someone else."- Villjam Edström

---
Wow Villjam, seem's you've done pretty anything and everything that you could, impressive! Tell us about your venture OAK company. What was the vision for this venture? Tell us about the name. 
VE: It began with me moving to a different city and wanting a way to stay in contact with a very good friend. After a couple of whiskys and a lot of talk and laughter, we came up with a basic concept that you can now see the beginning of. Eventually it will become a conscious brand for 30+ men with a love for whisky.
The name OAK comes from the island where I am living, it is called "Ekerö" which translates to oak island. We are also designing our accessories around a piece of oak wood that comes from used whisky barrels. This is to add provenience.
Together with the accessory,  you will also get a book that tells the story of the oak. Where it comes from, how it got remade into a barrel, stored sherry or bourbon, was eventually shipped to Scotland and remade into a whisky cast. You will know for how long its aged whisky and what brand. You will know this, every time you take a look at your cufflinks. We hope it will make them something more.  

That's pretty detailed. We whisky aficionados, love all the information that comes with the whisky we drink. I can see why this led you to build a business model in this format. But, what led you to start your own business and become an entrepreneur?
VE: I do not think it is a choice you make. It might be a personality trait from birth or something you learn from early childhood, I do not know. But I do know that it is an urge to accomplish something and it is me. 
Tell me about your partner. 
VE: He is creative, skilled, fun and caring. I am very lucky to have a friend and business partner like him. 
We all hope to find a business partner like that one day as well. What does your role entail?
VE: To start and run a small company you do not have one role but all of them. If you can't handle that you either need a lot of funding to hire a crew right away or you learn. The positive thing is, you only need to learn it once and the skills you acquire will benefit you the rest of your life, no matter if you keep steering your own ship or hop on board someone else. 
Your company is currently featured on Kickstarter. Give us more information about the Cufflinks. How are they made with the whisky barrel, why you decided to use old aged whisky barrels and what makes you guys unique?
VE: I already touched on this in a earlier question, but let me go a little bit deeper. Our choice of making it a Kickstarter campaign was to tread the waters and see if our idea was sound. It was, and the ball is now in motion. To launch the brand by making cufflinks was a way to keep it simple.
Simple in that we do not need to make different sizes, we do not need to handle repairs, and they are small enough to ship at a low cost.
All of the cufflinks are hand made, cast in different metals. We have steel, brass, silver and gold. The ones made from brass is then plated with either rose gold, gold or rhodium (silver color). Rhodium is harder and will not oxidize, although it is more expensive then silver. After the casting they will get marked with a unique serial number and fitted to a piece of oak.
The oak has been cut from the whisky barrel. We use wood from either American white oak barrels, used to age bourbon or Spanish oak, used to age sherry. The customer can choose wood from either of them. The wood pieces are then hand fitted into the face of the cufflinks. All this adds to production cost but it will guarantee the best possible quality. We have a lot of plans for the future.
For example, it might be possible to buy the whisky that was aged in the very same barrel. We might do sets of accessories with oak from the same barrel. We might also use wood from barrels used to store other kind of spirits or wine.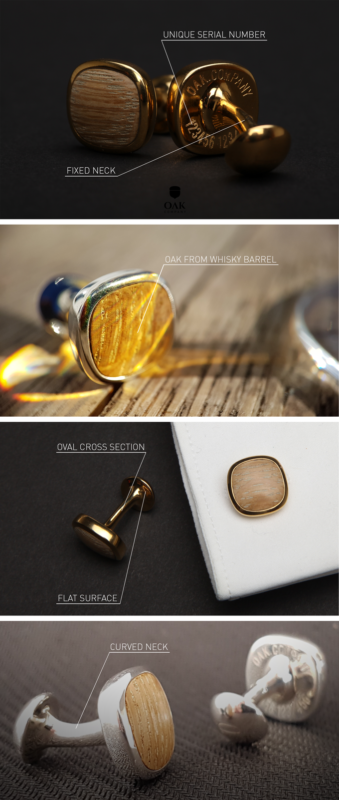 Wow, you guys really paid close attention to detail. We love that. Let's get personal. Do you have a personal relationship with whisky? Love at first sip perhaps? Can you tell us about your first dram?
VE: I remember my first whisky was a Laphroaig. Most people would say that is not the best choice for your first single malt due to the heavy smokiness, but for me it was. Fantastic and livid memories from my childhood swept over me as the golden liquid filled me with nostalgia and happiness. Now, the perfect time for a dram is in front of the fireplace when the wind is howling outside. The worse the weather, the better the whisky tastes. 
When will we be able to order the cufflinks and at what price point will they be?
VE: If everything goes according to plan, they will ship in June and you will be able to order the cufflinks at the same time from our online store at oak.company. The price will be between $100 to $350 excluding the solid gold version that is only made upon request. The price for the cufflinks of solid gold will vary depending on the current price for gold. We sold one for $2000 when our Kickstarter campaign was live! 
Are you guys planning on incorporating the Whisky Barrels for other products in the future?
VE: Yes we are. This will be what defines the brand OAK. You might see more products as soon as August 2017. If you add your email address to our mailing list, we will send you a notice when new products are launched. 
You guys currently have a campaign that $10 will be donated for each paid of cufflinks sold to finding a cure for prostate cancer. Can you give us more info on that.  Why is beating Prostate Cancer so dear to you?
VE: It should be to everyone. Did you know that 80% of all the men who die from age related causes have prostate cancer? But it is more personal for me. My father passed away in 2013 just 6 month after he got diagnosed with early and aggressive prostate cancer. He tried chemo therapy. It was horrible and something he regretted at the end. Even though it would only prolong his life a couple of weeks. He had a strong will to live and kept on hoping there would be a cure for him until the last hours before his passing.  I was by his side for the last couple of month and seeing him accepting death at the end… It still hurts to much to even think about. No one should have to go through what my father did.
It started the same way for my business partners father, but the treatment worked and he is still alive and kicking today.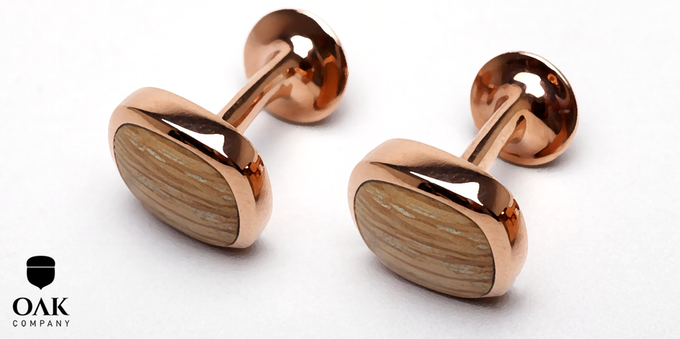 Where are you selling the Cufflinks? Will we be able to have them shipped to the US? 
VE: How does free world wide shipping sound!? We are only selling them online at our own store, and the goal is to keep on doing that. The reason to do that is the high cost of production but also our ability to control and shape the brand identity. Especially this early on. 
When will they be available to purchase through your website?
VE: In June. We will first ship to our backers and when that is done, start selling them to the rest of the world. 
What 3 words would you use to describe your product?
VE: Heart, soul and whisky.
Is there anything else you'd like to share with our readers?
VE: Right now it is extra important to think about all the good things in life and focus on love and acceptance. Do not give in to hate, although it might seem as the easier way, it will eventually break you and your loved ones. 
For more information on the company or this project, please visit the links below:
Web:                http://oak.company/
Facebook:       @oakcompanybrand
Instagram:      @oak.company