We had the privilege to interview an up and coming star in the whisky market. Joshua Hatton, the man who wears many whisky hats as I dubbed him, is a rising whisky entrepreneur.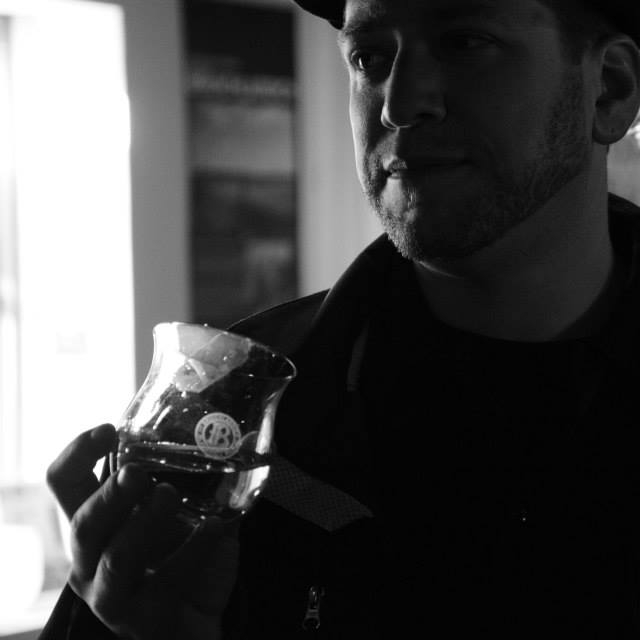 Joshua, you are currently involved in many whisky projects. Can we take a look back at your career. Tell us how you got started with whisky and what was your first dram experience? 
J: My first ever *real* dram experience was at my synagogue after our Friday night services some 10 or 11 years ago now. After these services our synagogue has a social gathering with coffee, desserts, wine, etc… This one night, one of our congregants had brought in 5 or 6 bottles of whisky letting people try whatever they wanted to try. I asked him which whisky he would suggest I try, never having once drank whisky for the flavors. He suggested the Lagavulin 16 year old and it was love at first taste. It was like drinking memories of camping with my dad with the smoky, sweet flavors. From there I dove head first into whisky discovery.
That's amazing that you had such a wonderful opportunity. What does a day in the shoes of Jushua Hatton look like?
J: No two days look the same, really. I wear many hats from one day to the next and I'm switching them all throughout the day. When I need to concentrate, for example, on the launch of a new Kilchoman Whisky for my markets (CT/NJ/NY/MA/RI/IL), that's what I do. I'm on the phone, on email, in the car, on an airplane, booking tasting seminars, staff training events, you name it.
There are days that I have to work solely on Whisky Jewbilee events (Seattle, NYC, and Chicago) – coordinating with caterers, ticket promotions, tasting notes on our website (most of which are handled by my right hand man, Jason Johnstone-Yellin), the list goes on. Not a day goes by that I'm not thinking about or working on Single Cask Nation which is my Independent Bottling company. Add to this, I'm a husband to my wonderful wife and a dad to my two lovely daughters. I can throw all else out the window when it comes to time i need to spend with them.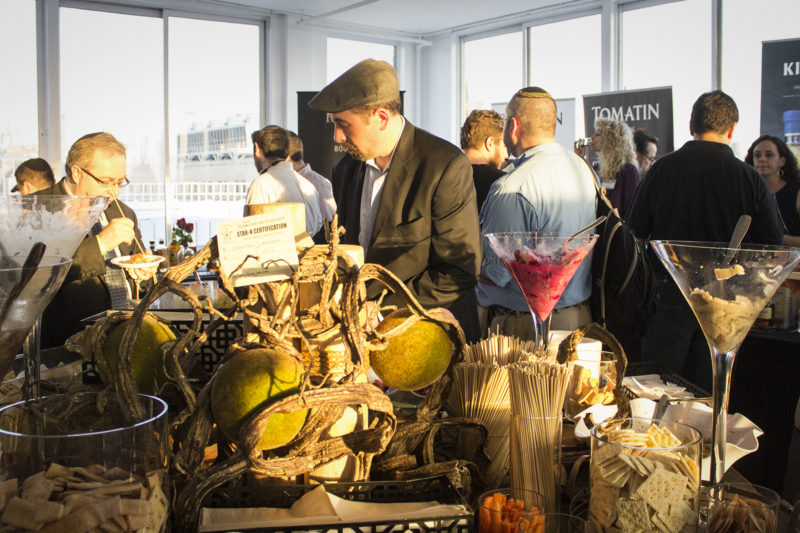 Give us a bit of history about the Whisky Jewbilee? How did it get started. What was the vision behind it? 
J: Whisky Jewbilee is now in its 6th year in NYC but we're excited to be in Seattle for 2 years now, and Chicago for a 3rd year running. First and foremost, our vision is that the Whisky Jewbilee is a whisky event coordinated by whisky lovers, for whisky lovers. The play on the word Jubilee, where we spell it as "Jewbilee," is a nod to the Jewish community, letting them know that the food will always be kosher catered, and our event will never be held on Shabbat (the Jewish sabbath which is Friday thru Saturday). Our event is one of inclusivity. If you check out our website, in the about section, it reads "Every year, Jewish Whisky Co. puts this shindig together for you. Yes! You! The drinker of drinks, the admirer of aged spirits, our siblings in liquor.
Whisky Jewbilee is a festival for all lovers of whisky, not just our Jewish friends. Whatever your faith, you're always welcome to join us as we gather up the industry's biggest talent for a whisky event you'll never forget!" We're also the only US festival that features a special commemorative festival bottling.
These bottlings have traditionally been single cask or a special marriage of casks from a US distillery. We've bottled Elijah Craig, Wild Turkey, Westland, High West (MGP juice), and Koval. Who knows what the future may hold. We're not married to US whiskies-only for the Jewbilee bottlings. Watch this space.
Currently the Whisky Jewbilee is in 3 big cities, do you see this event becoming a global sensation one day? 
J: Right now 3 cities is about all we can handle. While we have great help the night of the events, the bulk of the planning and coordination is handled by me and by business partner, Jason Johnstone-Yellin. It takes 6 months to plan a 3 hour event. While we do have plans for expanding in the not-too-distant future, I do not see us growing globally. Who knows though. Things change quickly and we'd never look away from a good, smart, opportunity.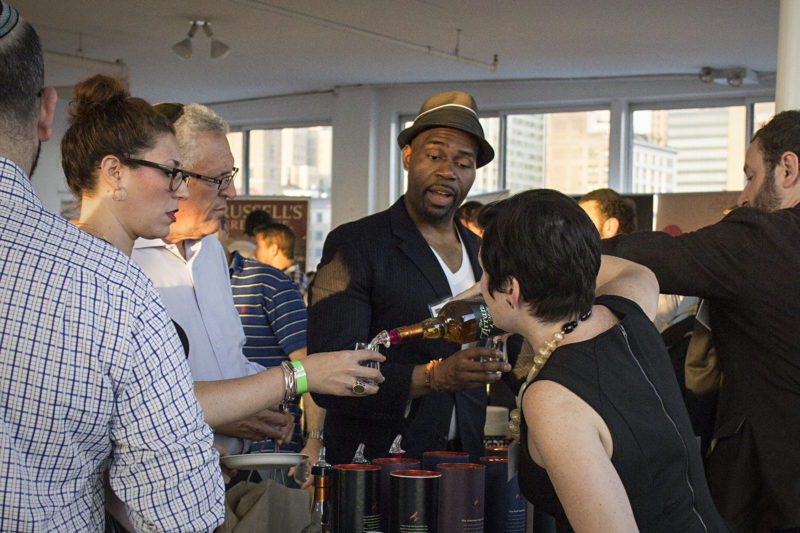 That's wonderful. We are wishing you much luck on this Whisky Festival Journey. Joshua you also run the Single Cask Nation. What made you want to go into the independent whisky bottling industry? What are some of the challenges you faced early within this venture, and how have you overcome them?
J: While I love OB (owner's bottlings, or, distillery standard releases), my true passion is for Independent Bottlers as it is through these bottlers that one can continually experience something new with each bottling. Independent Bottlers, be they Exclusive Malts, Gordon and MacPhail, Samaroli, you name it, even Single Cask Nation, tend to release single cask, cask strength whiskies from dozens of different distilleries. It is through these releases that whisky lovers get to see a distillery in a light they would never have seen through an OB bottling. That's fun. That's whisky adventure.
How did I get started in it? Well, I was tired of my day job as a Sales and Marketing Manager for a manufacturer of industrial storage products and thought, "wouldn't it be nice to start my own whisky company." After close to 2 years of due diligence with my business partners, we launched Single Cask Nation in 2011 and never looked back. That launch saw us releasing 3 casks in our first year, 6 casks in our second year, and so on with good growth.
2017 will see us release 15-18 casks for our online-only range (which can be found on singlecasknation.com) as well as another 15-18 casks for our retail-only range (in CA/CT/MA/NJ/NJ/IL). Our obstacles these days tend to be finding quality casks, though things are looking up. Add to this, the costs of casks are either going up and/or the ability to use a distillery name is going away. As an example of costs going up: we were offered some 25yo Macallan casks about 3 years ago. Each of them would have cost us X amount of dollars. The quality was good but in the end the bottle price online would have been close to $500 for a bottle of 25yo whisky. That, to us, was way too much money for a 25yo so we passed on those casks. We recently saw some 20-something casks of Macallan for more than 4x the price of the 25yo ones we were offered a few years back, plus we could not use the name. As you might have guessed, we said no to these casks. #FirstWorldProblems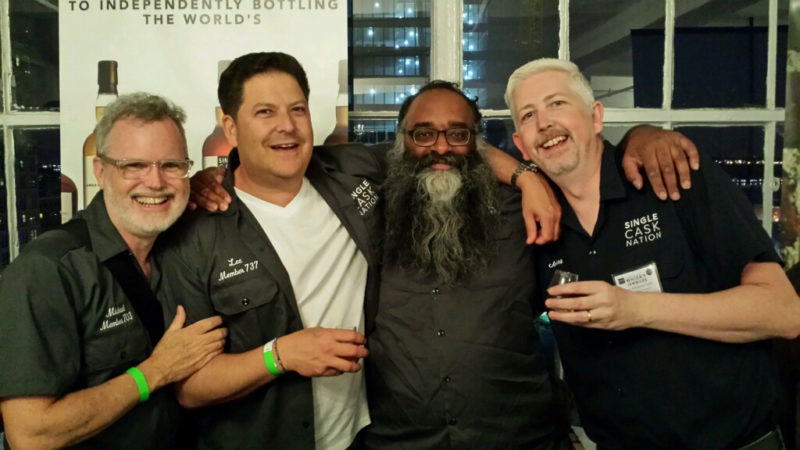 How do you go about selecting the casks, and how long is the process between the choosing to the official release? 
J: There are a few factors that go into selecting a cask but firstly, we focus on quality and cost. If the quality is great but the cost is too high, we say no to that cask. If the cost is good but the quality is poor, we say no to that cask. It's as simple as that. When it comes to selecting casks, we have a panel of at least two people (Jason Johnstone-Yellin and myself) but on occasion we'll have others join us. For us, a good cask needs to make sense from nose, to palate, to finish.
And it's not just good flavors and balance, but also texture on the nose and mouthfeel. Is this whisky something we would want to drink? Does the end price make sense? Is it a great example of whisky from which ever distillery is was produced at or, sometimes even better, does it provide a unique experience not often had through said distillery's own bottlings? Is it a fun whisky? Is it satisfying? These are some of the factors that go into selecting casks. After we select a cask, after bottling, label approval, importation, etc… it's about 4-5 months until it's state-side, ready for sale and shipping.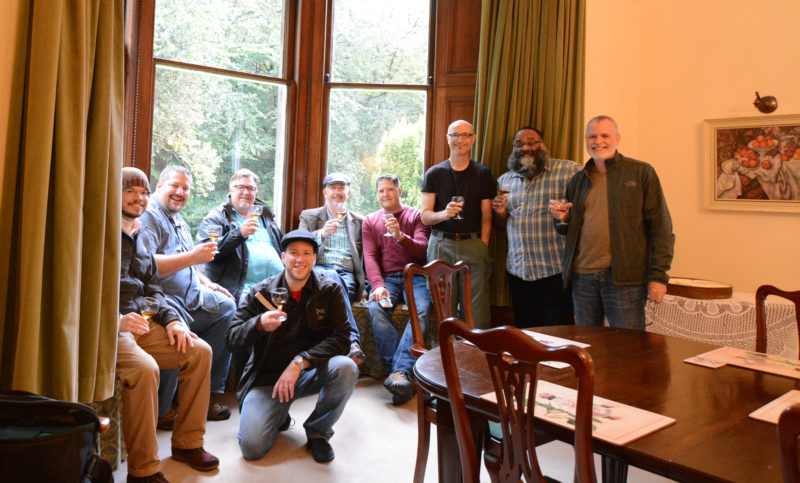 Joshua, you've been in this business a good while, have you seen any changes within the whisky industry?
J: Times sure have changed since I got into whisky. In 2007/8, Scotch whisky was on the rise and once again becoming the most popular drink around. That streak continues but one thing I did not expect is America's re-infactuation with Bourbon and other American whiskies. There was a time when I could buy Pappy Van Winkle 15 year old for $69 and I could get a few bottles if I wanted. Those days are long gone.
On the Scotch whisky side of things, it's very interesting to how good the whiskies are now. There was a time, not too long ago, when there was a clear delineation between, great whiskies, decent whiskies, and not-so-great whiskies (I'm talking single malt here). All the years of distilleries focusing on wood management programs, ensuring the use of good casks, is finally paying off. There are a lot of great whiskies now and many of them young. The ramp up of these younger single malts being released as NAS (non-age-statement) whiskies is great from a flavor standpoint (I really do prefer younger, more vibrant whiskies) but it would be nice to see efforts going into a re-education of consumers to show them that age is no longer equivalent to quality but that age is an indication of a flavor profile. Alas, if wishes were ponies…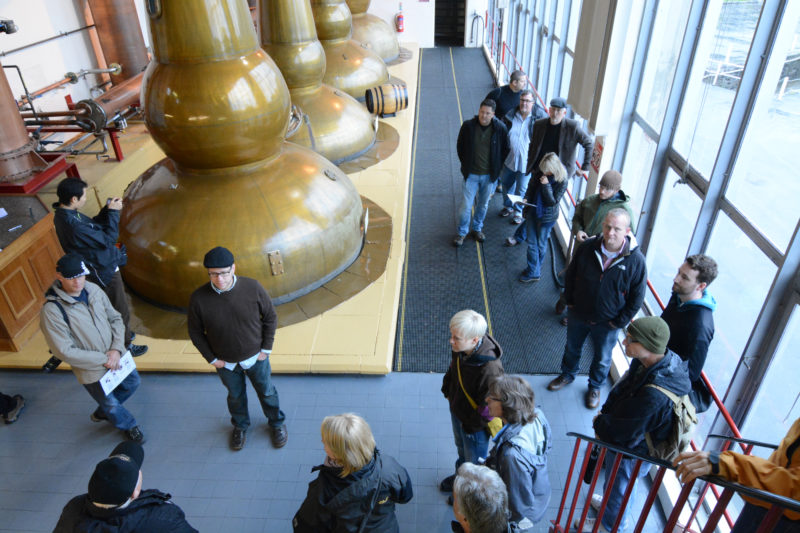 Joshua, I know you also run the WhiskyGeek Tours. Can you briefly tell us about the WhiskyGeek Tours?
J: Our hope is that the name of our tour company says it all: WhiskyGeek Tours. Tours for Whisky Geeks. We run 4 tours each year and limit the number of guests on each to 6-8 guests.. The tours tend to run 7 days but we've done 4 day tours, too. We don't go to castles, we don't seek out standing stones. We go to distilleries. Distillery after distillery after distillery and we learn. We go to pubs and try as many new whiskies as we can. We try to live a whisky life while in Scotland. Our tours are, all of them, VIP (and then some!). Given our relationships with so many distilleries, they (the distilleries) know that the people in our groups are true whisky geeks that require special treatment; special behind-the-scenes stuff that no one else sees. Our tours are designed to give the tour guest memories that will last a lifetime. We're proud to say, too, that many of our guests come with us to Scotland more than once and each time, it's a new, and exciting experience.
Any last words you'd like to share with the readers of Tastethedram? 
J: Whisky is about fun, exploration, and sharing. That is all.