Taste the Dram spoke to Grisa Soba, the Co-Founder and the  Chief Flavor Wizard of Flaviar Subscription Club, about what it takes to be successful as an entrepreneur as well as how to be a whisky aficionado.
Grisa, tell us about yourself. What was your background before getting into Flaviar?
GS: My interest in spirits as well as beer started in the family. My father worked in the largest brewery in Slovenia, managing the modernization of the production line among other operations, so he was obviously very involved with beer, but he also appreciated spirits.
That's where the seed was planted, but over the years, my interest in spirits grew. Before starting Flaviar, I was actually involved in the industry in many different roles. I ran a boutique marketing agency that also worked for big spirits brands, tried myself as a craft distiller for Absinthe and Vodka, and I also owned a cocktail bar in Ljubljana, Slovenia, called The Green Rabbit's.
The idea for a service like Flaviar evolved through all of this, I knew I was onto something after seeing a very good response to the Whisky tastings that we organized at my bar. And I can still remember the exact moment when the concept materialized. I was in a bar in Seattle, and in the restroom there was this old black and white photo of a man examining samples.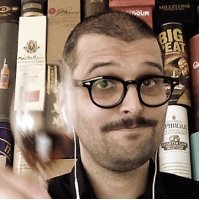 What was your vision behind Flaviar? Was it something you were passionate about, did you see a problem that needed a solution?
GS: Both. I had been involved in the spirits industry and really enjoyed what I was doing, but I also noticed a problem on both the producer and consumer side. The producers, especially small ones, had a difficult time reaching potential customers with their products, while the consumers were facing too much choice and struggled with making the selection, not knowing whether they'd like it or not. We started Flaviar with the goal to solve the problem primarily for the consumer — "Flavor to the people!" as we put it in our mission — but it's worked out to be a great platform for the producers as well.
We'd like for our Members to experience the wide palette of colors, flavors and aromas that the same type of spirit can deliver. It all starts with the drink selections for our Tasting Boxes; they're always made to represent the range of a certain spirit category. We also don't judge based on the brand, but include everything — from big brands to craft producers — that we believe deserves to be presented to our Members. We're also suckers for a good story, of course.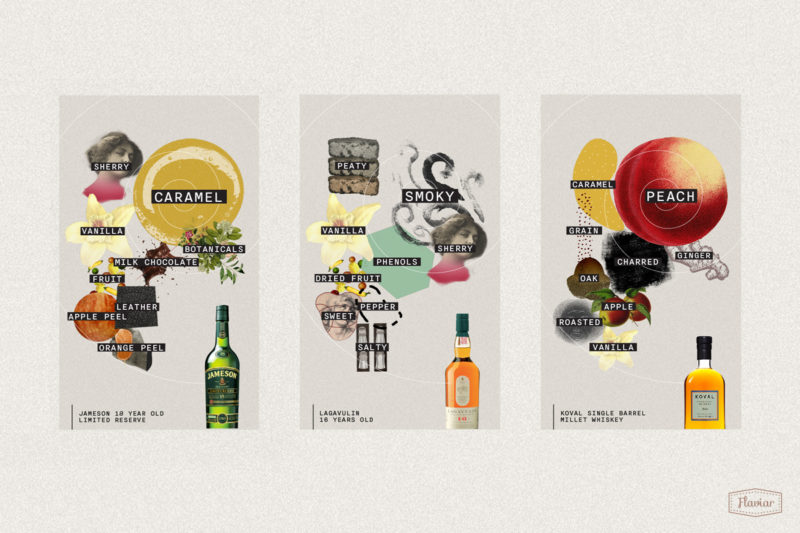 What does Flaviar offer its members? How does your platform work?
GS: Becoming a Flaviar Member means joining a large community of  people who enjoy fine spirits, but it also means you're able to get your hands on tons of knowledge and constant perks from the Club. These perks are designed to bring value and excitement to the less experienced, as well as the more seasoned spirits lovers.
Some of the most popular among Flaviar Members are our private bottlings, such as Deer, Bear & Moose that we release on a regular basis. Another project that gives great joy to us in preparing it and also to our members who get to explore it, is called From The Vault. It's a monthly selection of rare and vintage spirits.  
Flaviar Members also get invited to the tastings and other events that we organize for them, coming up in a few weeks is a Cognac tasting night in Paris and I'm really looking forward to it.
For those who are new to fine spirits, we're doing everything we can to provide education and guidance needed to navigate this sometimes complicated world. Soon after joining, we email them lessons from our School of Spirits to cover the basics of every spirits category. From there on, they can explore the drinks in our database with 15,000 drink profiles, each featuring our very own invention, the Flavor Spiral, which makes it extremely easy to understand what every flavor profile is about.
With Flavor Spiral, we visualize flavors instead of trying to describe them, which is quite a revolutionary concept that we're really proud of. Customers can also browse hundreds of distillery and brand profiles on the Flaviar website and in the app. There's also a lot of great reading on fine spirits available on The Flaviar Times.
Then there are of course our Tasting Boxes. Each Member gets a complimentary box every quarter and can purchase additional boxes at Members' only prices.
Last but not least, I should probably also mention that Flaviar Members get free shipping on all their orders, which can save them a significant amount of money, considering the usual rates for shipping bottles.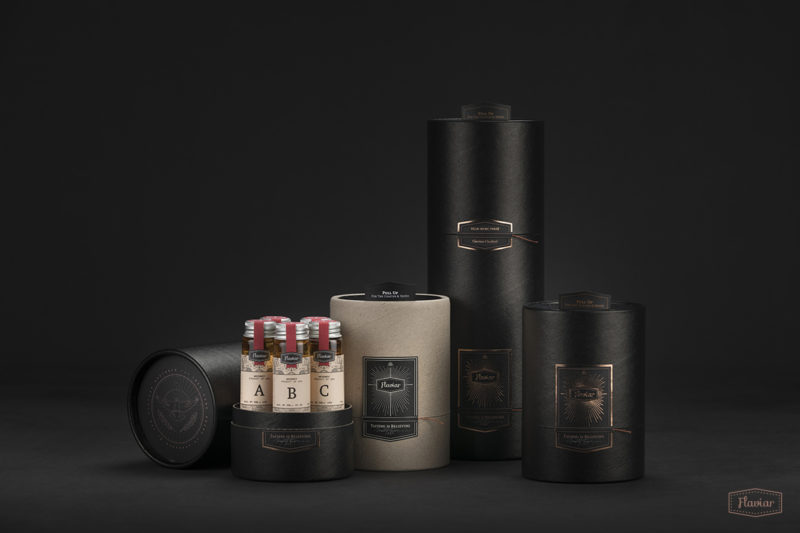 Wow, that's a lot. How did you find yourself immersed in the world of whisky? Do you remember your first dram?
GS: I remember watching my father enjoy a dram of his favorite Glenfiddich 12 Year Old.  I grew up in the 80s in the former Yugoslavia, so that was something really, really special for that time and place. Just to give some perspective, back then, Ballantine's Finest was considered pretty much the best you can have.  
Even before I was able to try Whisky, I really liked the Glenfiddich brand and its triangular bottle and tube. I started collecting them to store pins, medals and other teenage stuff in them.
Years later, Glenfiddich was also the first single malt that I tried and it still holds a special place in my heart because of that.
Do you believe now is the most exciting time for Whisky Lovers?
GS: Yes, it's a very exciting time, indeed! A lot has changed in the past five years since we started Flaviar, most notably in Irish Whiskey and Bourbon, not to mention Gin.  Producers are more ambitious than ever, there's a lot of innovation going on and new distilleries keep popping up.
The consumers' expectations have grown, too. Never in history has the consumer been so well-educated on spirits, and gone are the days of the belief that fine spirits are only for a small group of people who know how to appreciate them. I think the foodie movement and superstar chefs played a huge part in this.  
Countries like South Africa, India, Taiwan, and others are joining the global phenomenon of producing whisky. Are you currently working with any of those whiskies or do you plan to in the future?
GS: We have featured some excellent Whiskies from Taiwan, India, Australia, Switzerland and even Bhutan. This is yet another proof that the Whisky landscape has evolved and changed a lot in the past years. I don't think it's too daring to say that in a few years every country will have its own Whisky.
And it's not gonna be just: Whisky, and checkmark, you know, it's gonna be a very good, high quality top-shelf Whisky. We could again find some similarities in other beverage categories. For example in the Wine world, where you have France, that is Scotland in our case, and then you have countries from the new World, you know Argentina, Chile, Australia, New Zealand, South Africa and so on. This will become a new norm, for sure.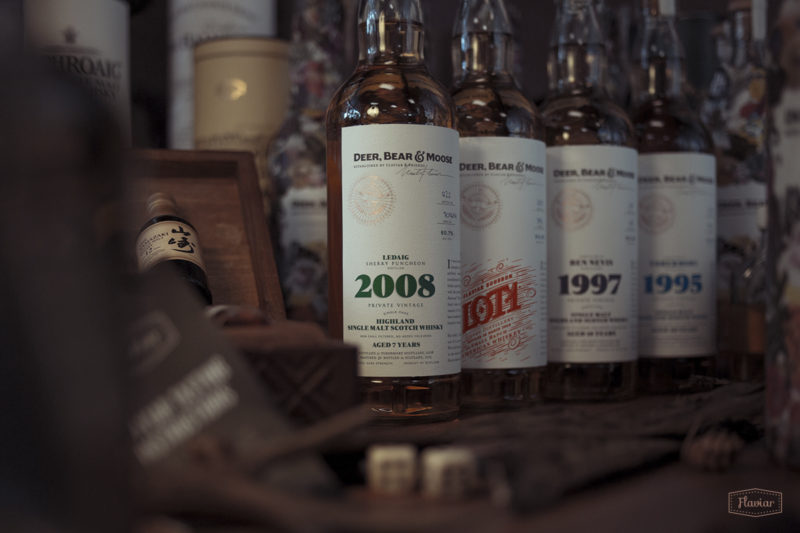 For a long time, whisky was considered a gentleman's only club. But now as the times are changing, women are becoming whisky connoisseurs and aficionados, with a lot of distilleries being run by women head distillers. What in your personal opinion do you think is encouraging this type of forward movement ?
GS: I've met many women along the way that are just as passionate about Whisky as men. It's also a well-known fact that women have superior tasting skills. I just came back from Kentucky distillery trip recently… main ambassador of Old Forester Bourbon is a woman, head distillers at Michter's and Jeptha Creed are also women… They're all doing fabulous jobs there.
I'm sure that the share of women in the Whisk(e)y industry will keep increasing. And I don't think this is specific just for this industry, it's a result of a broader emancipation, finally moving towards where we should've been from the very beginning.
I am sure you've had the opportunity to taste some good drams, can you share your top 3 with us? Neat or on the rocks?
GS: Wow, there are so many exceptional drams around and choosing the perfect one depends a lot on what the moment calls for. That being said, Glenfarclas 15 YO has been my go-to dram for years.
In the past months, one of the most unforgettable drams and a very pleasant surprise was The Ileach Cask Strength, absolutely my favorite of the past year.  
D'aincourt Extra Cognac has also simply blown my mind during my recent trip to the Cognac region. If you haven't tried extra old Cognac yet, then it's probably impossible to understand what all the fuss around it is about.
Neat or on the rocks? Personally, I like them neat, but everyone should go for whatever works for them.
Anything else you'd like to share with Tastethedram readers?
GS: Tasting is Believing! This is Flaviar's slogan that we have really embraced and truly believe in. Go out, explore… and trust your palate, your palate is always right.