Taste the dram spoke to Len Liang, the General Manager of the CC Lounge & Whisky Bar in Toronto Canada.
Len, tell us about yourself
LL: Born in the 70's in Toronto, I am of Chinese decent.  Fast forward more than thirty years and realize that I've been witness to a lot of change and a lot of growth that comes with living in a sprawling city.  It's easy to look back and try to imagine what things were like when the full acceptance of a different culture did not exist, and this can easily be related to the lifeline/timeline of whisky/whiskey.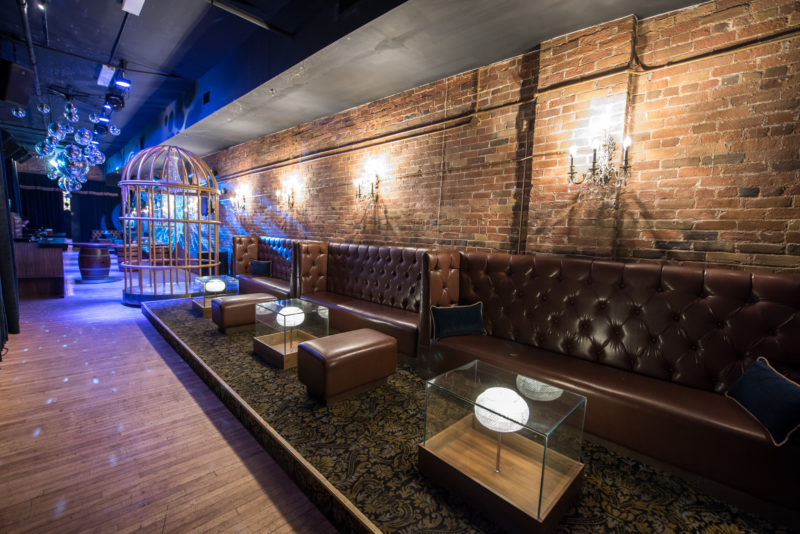 What were you doing with your life before becoming involved with the CC Lounge and Whisky Bar?
LL: Truth be told, I was trying to leave the food and beverage industry as I was part of it since the late 90's.  And I did, but I didn't get too far.  I was still involved in serving guests, educating people on the spot, and creating special events.  What was I doing?  I was a Cheesemonger!!!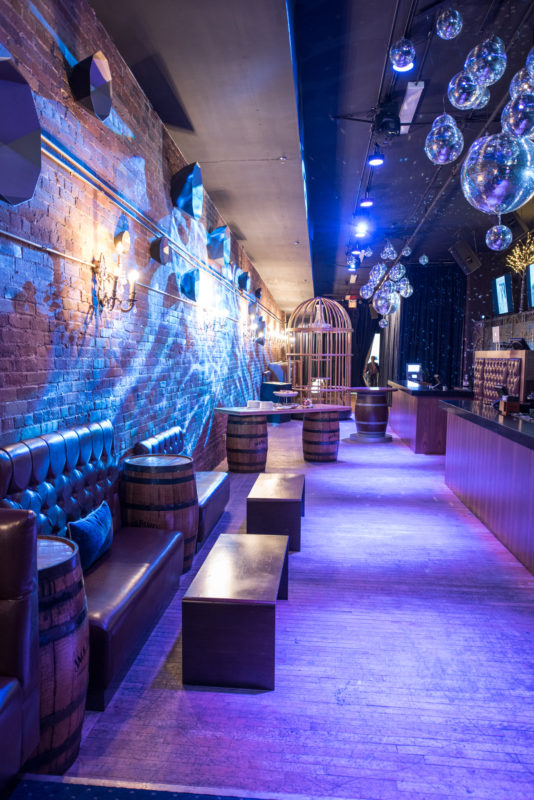 So just to get into it, how did CC Lounge and Whisky Bar get started? What was the vision behind the project? 
LL: Huge impact on the drinking public offered the owners the chance to pay tribute to one of the most historic spirits with the biggest variation.   A dream come true for myself as well, as now I was armed with the knowledge of cheese, and when we add chocolate to that equation, the perfect triangle is formed.  But the overall vision was to be able to pay tribute to a forgotten era in Canada, and resurrects a period in the USA where our contribution to "the cause" was insurmountably important.  That's right, Prohibition.  To further cement this part of our history, we chose to align ourselves with the story of Hiram Walker (the creator of Canadian Club), and as we are established within a historical building built in 1864, we created our vision of what the smuggling tunnels were, built directly behind two of our bars.  You'll have to see it to believe it!
Can you give us the play by play of your typical day at CC Whisky Bar?
LL: Typical?  What's typical?  Every day is a little different here as each weekday brings in a completely different group of regulars.  We don't have a large street presence, so it is only those people looking for a whisky bar or are brave enough to wander through, that discover our little gem.  The beauty in that, is that everyone knows at least one person who is in love with this wonderful spirit, and they always return with their friend (or more) in tow.  This is beneficial to us, as it cultivates a culture of people who are enthusiastic enough to strive for the discovery of new tastes.
We are a restaurant which turns into a lounge later in the evening, and if you're lucky to witness the parties which go on during the late weekend evenings, you'll find us in full club mode.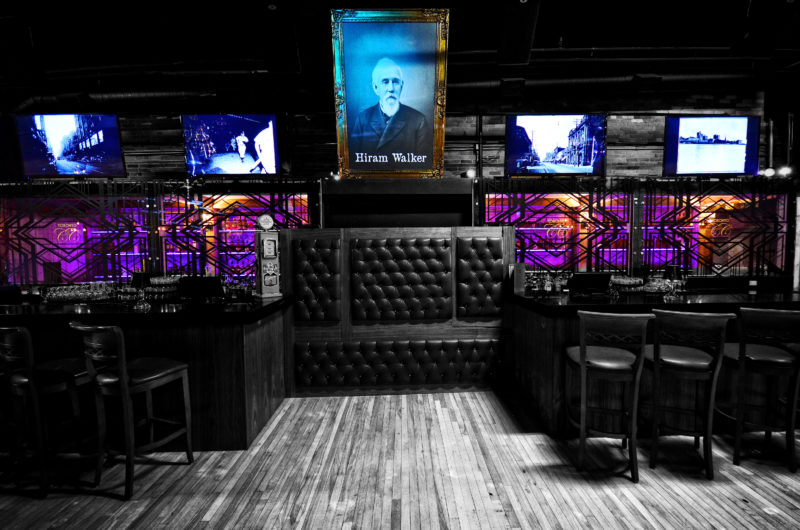 You have a pretty extensive Whisky menu. How do you stay current with all the latest whiskies? With all the independent bottlers?
LL: I understand when you ask about the latest whiskies, and we are fortunate enough to have built up close relationships with our local LCBO (Liquor Control Board of Ontario) store, that the managers are always on the lookout for new products and are keen on helping us obtain anything special that we request.  But current is not always best.  The philosophy which I stand behind, is that one should not be drinking the best without knowing what comes before it.  Staying current is to have all the necessities to provide everyone who is new to the world of whiskies, and also to those who have their chosen favorites.
How many different types of whisky do you have available at your venue?
LL: We have expanded our selection to continuously hover around 400 different labels.  As our main focus is to pay tribute to North American prohibition, we start our selections with Canadian whisky and move towards American Whiskey and Bourbon.  The focus then spreads to indulge in as many Single Malt Scotch we can get our hands on, Irish Whiskey, and then the ever changing selection spanning the rest of the world.
Is CC Lounge and Whisky Bar known for anything else besides great Whiskey selection?
LL: Embarrassingly enough, there is.  And I roll my eyes for even having to answer this with honesty.
Brussel sprouts.  Yup!  We lightly deep-fry the sprouts in halves, and toss them in a whisky infused Canadian maple syrup.  That is topped off with a foamed house made hollandaise sauce with cayenne pepper, and heavily grate Italian Parmigiano Reggiano over top.  I'm probably going to have some now just because I'm thinking about it.
When it comes to making the classic cocktails like the Old Fashioned and Manhattan how do you determine which whiskey to use?
LL: To decide on which whisky to use for our everyday purpose, we chose to pay tribute to the Canadian side of production.  We proudly serve J.P. Wiser's Deluxe Canadian Rye Whisky.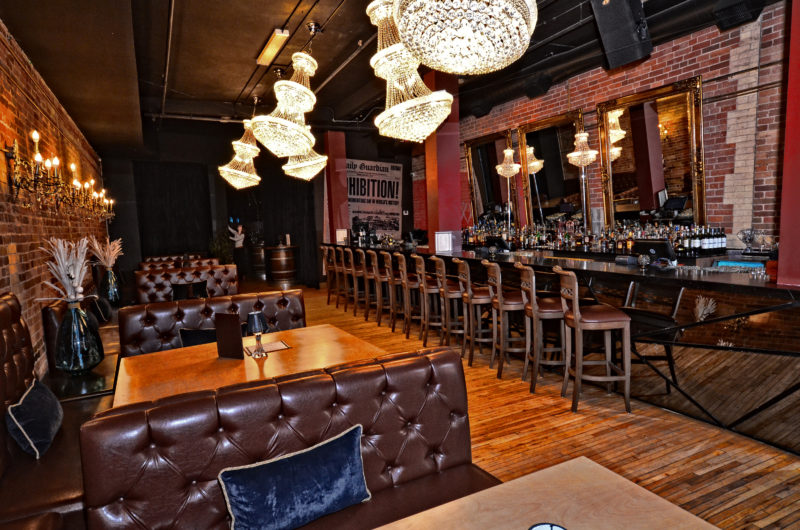 What are you most excited about in the whisky scene?
LL: I am eager to see where this industry goes (especially single malt scotch and its age statements).  I really do think having age statements written on the label, restrict the average drinker from having an open mind about what is truly a good whisky for themselves.
Do you think now is the most exciting time to be a whisk(e)y lover?
LL: I think the most exciting time to be a whisky lover is past.  We are now in the era of truly appreciating this wonderful spirit, and as the supply drops around the world we are now fine tuning our own individual palate where value and perceived quality will play a huge role to play in where this industry goes.
What kind of crowd does your venue attract ? The whiskey appreciator, the noobie, maybe the "whiskey know-it-all"?
LL: It may seem a bit of a lazy answer, but we do get all three.  That's where the beauty of whisky comes into play.  My imagination doesn't mislead me, and the culture we have cultivated here is one where everyone with tremendous knowledge and those with no knowledge are able to share space and share stories.  Complete strangers will sit side by side and reveal stories about personal travels to particular distilleries and other bars, and that creates the atmosphere of togetherness.
Is there any particular type of whisky that sells more than the other? 
LL: It's quite interesting to ask, and I believe that we can all agree that whisky is like shoes.  There is one for every occasion, and every season.  I find that the younger casual audience are gravitating towards Kentucky Straight Bourbons, whereas the more (relatively) refined crowd are still searching for their holy grail within Scotch Whiskies.  But there lies the contradiction, because the super young (but legal) audience have already learned from their grandfathers, and are well on their way to being Scotch Whisky connoisseurs!
How big is the whisky scene in Toronto?
LL: The scene is only as big as the four walls allow it to be.  There are small watering holes popping up all the time, but perhaps due to a different style or a particular prestige, some end up folding within a few years, or scale back their ideas.  But in saying that, there are a few well-known places that still offer whisky to very particular groups of people.  You can go to one of Toronto's top end restaurants to find not only the best wine list, but they will offer the grandest whisky in the world without compromise, but you can also find the coziest Scottish pub which has probably the widest selection of Scotch alone (without venturing outside that realm).  And then you will find places like ours, which aesthetically looks way too fancy, but those who are brave enough to walk through our doors, will find approachable staff, and experience real old-school service where everyone is treated like family.
What was your proudest moment of working at CC Lounge and Whisky Bar?
LL: My proudest moment at CC Lounge continues to happen almost every day!  When a new guest enters our venue, I lightly prod them with questions to see what degree of "nerd/enthusiast" they are, and when I tell them I would like to show them something special, they question me.  Some guests would have done some research on our establishment, but either way, when I open the wooden door to show them our Whisky Tunnel, the smile of their faces are wiped away.  They become silent.  Their jaws drop, and their hands turn upwards towards the sky.  That's when I can gauge their "nerd" level, their excitement, and their inner joy.  That serious emotional connection is what makes me proud to be here at CC Lounge.
Where do you see yourselves 5 years from now. What do you want to be known for?
LL: I can honestly say that the groove in my hand has placed my destiny firmly within the Food and Beverage industry.  Weather I am in front of tables, behind the bar, or perhaps standing in front of a class, only time will tell.  But I do love trying to educate the public and attempt to open their hearts and mind to what the culture of food and beverage is all about.  Food and beverage speaks of history, culture, and the chance to share stories as well as experiences.  In the end, that is what life is all about, isn't it?
Is there anything else you would like to share with the readers of Tastethedram?
LL: As most of us in the industry are, and to all enthusiasts out there, I talk a lot and I will write a lot.  But that's all to keep "the spirit" alive!