What an absolute pleasure it was to interview Greg Dillon the founder of Greatdrams.com blog. Greg was an inspiration to me in the early days when I was on the cusp of starting Taste the dram up. His influence and interesting writing style captivated me about this industry. It was also his blog that helped launch the vision for Taste the dram.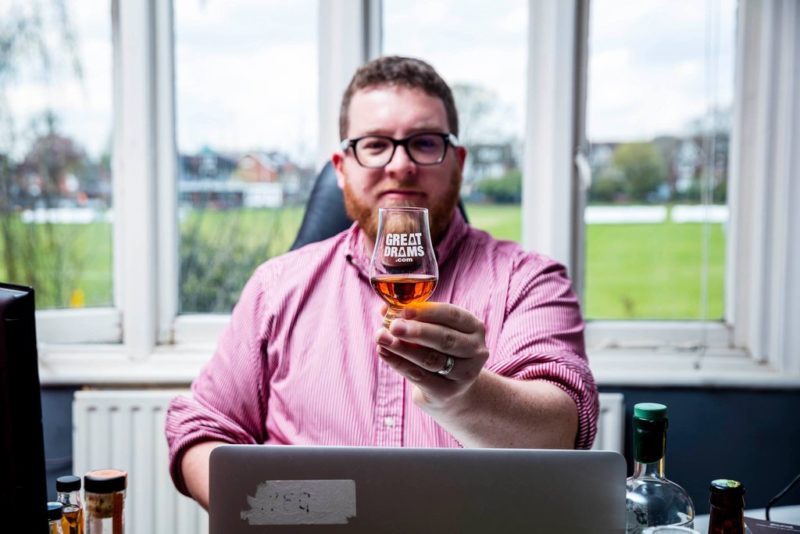 Greg, let's kick things off easily. Tell us a little about yourself. What were you doing before starting up the Great Drams Blog.
GD: My background is in branding, specifically brand strategy; so everything that goes into a brand that you rarely see or think about… think name, proposition, positioning, pricing, who it is aimed at, consumer trends, market trends, competitor trends and new product development and about twenty other elements besides. I've been doing that since I was about 22 years old, and set up my consultancy in 2010 when I figured I could rock it working with people / clients I truly want to work with and brands I really care about and am fascinated by; whisky / gin brands.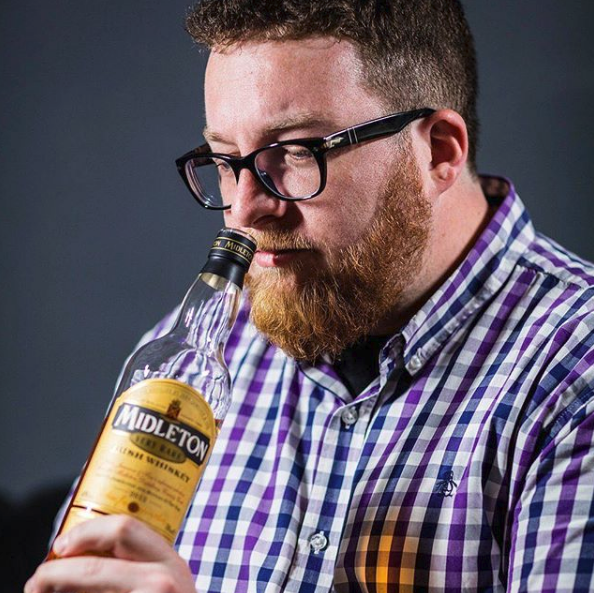 Greg, everyone starts somewhere when getting into whisky. Tell us the first time you really fell in love with this brown spirit, the water of life. Was it love at first sip?
GD: Tough to tell… I can tell you the first bottle I bought for my collection was the Suntory Hibiki 17 Year Old, bought in Tokyo and still unopened to this day (I also purchased a half bottle that was demolished pretty quickly upon returning home), but I've always been fascinated by it and when my father passed away I took it upon myself to expand from knowing his Teacher's, Johnnie Walker and Knoackando and to learn what else there is in the market. Just so happened to make a career out of it along the way!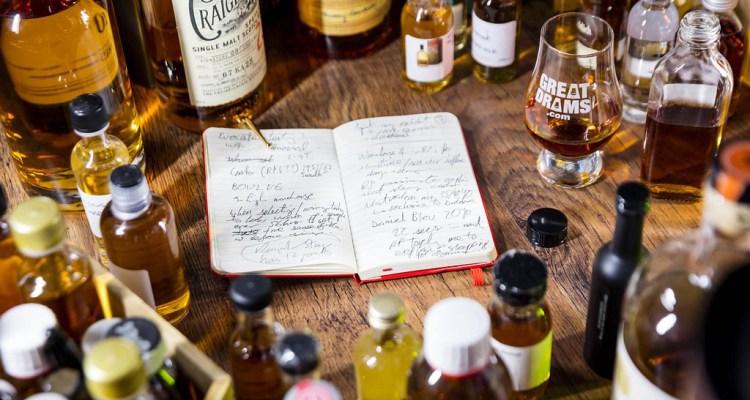 What made you start writing about spirits and starting the blog. What fueled this passion. Did you always enjoy writing or was it something that developed throughout this process?
GD: I always loved the idea of writing, and had written two half-books previously, as well as the UK's Marketing Blog of the Year when I thought that I needed to write about something that was more engaging, more fun and more interesting than brand strategy as whilst I love that, and am immensely passionate about what I do, barely anyone knows what it is that I do so figured I would talk about my other passion, which became an obsession, which became a business.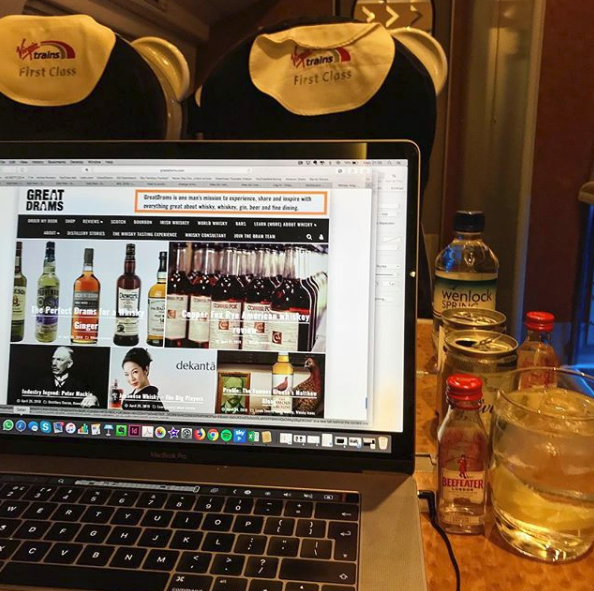 You stay current and post constantly new material daily. We know it can be a daunting task sometimes. What keeps you so dedicated to your blog?
GD: Good question! Mostly the readers, the feedback I get from the trade and the people who ask for help along their own whisky adventure… that's what I love most about it. Writing is time consuming though so I do it in batches… I actually write articles up to a year in advance of them going live on the site when I have the time… but always leave space for news and new product reviews and my opinions on what's going on in the category at that specific moment in time. Crucially though I read about 40 other whisky blogs a week to ensure I'm keeping up to date, am still useful and to ensure that GreatDrams is always top of peoples' minds.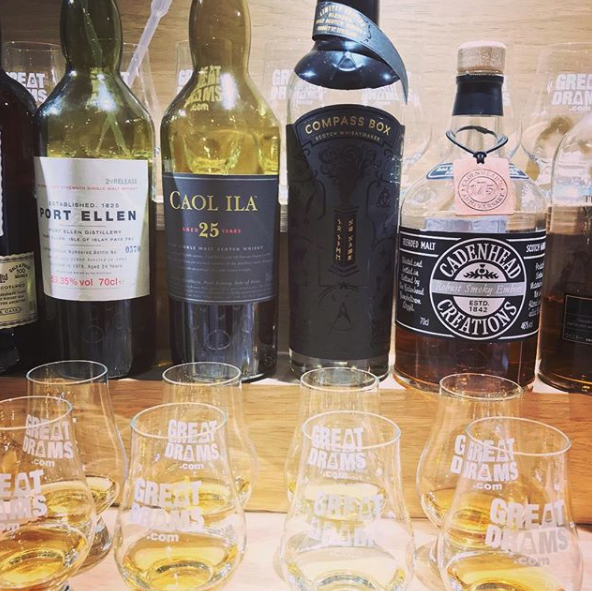 Over the years I would imagine you had the opportunity to try some phenomenal drams. Can you tell us about something that has stuck with you, something that made such an impression on you that you cannot forget about it. 
GD: I've tried one or two… GreatDrams… The Gordon & Macphail Mortlach 75 Year Old launch always sticks with me as it was so special and still a whisky I talk about a lot. But there are many others at the other end of the scale that are just as good and have a special place in my heart such as Jameson Makers Series, Aberlour A'bunadh, my first Port Ellen (tried it finally in 2015), Rock Oyster from Douglas Laing, Craigellachie 23 Year Old (a personal favourite), Johnnie Walker Black Label from the early 1970s, Laphroaig 10 Cask Strength Batch 005, Ballantine's 21 Year Old… I could go on…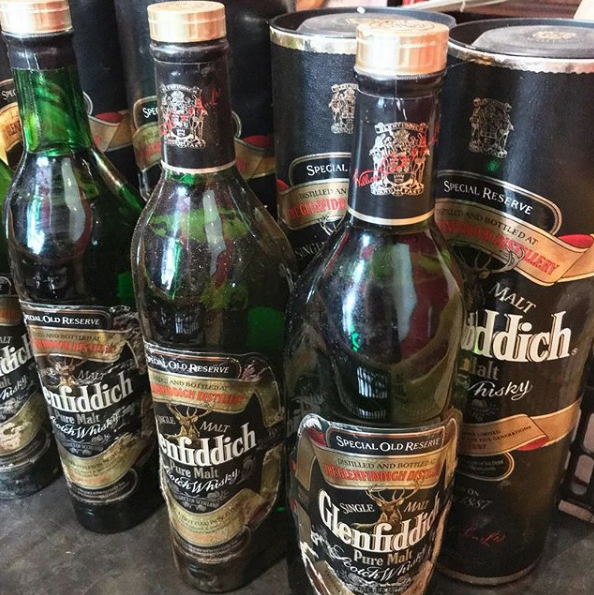 As you know Brand Ambassadors job is to showcase their products and educate the market. If you could give advice to the brand ambassador of Macallan for instance, what would you tell him?
GD: Ha ha – I would not even dare give those guys advice. They are the front line, the first contact and the fantastically energetic part of the business. I genuinely do not know how they do it and how they stay so motivated and so awake with all the travel and the talking… a true skill, and one that I know I could not do (that often, anyway).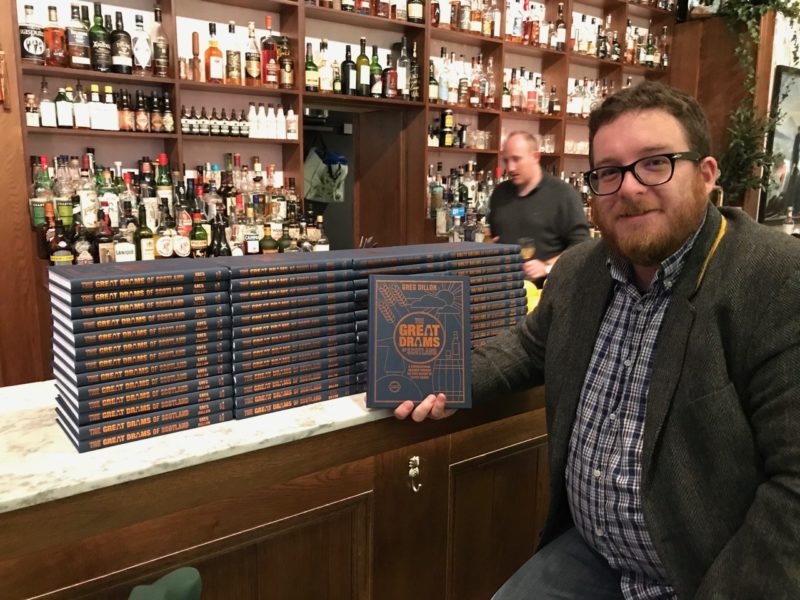 Tell us about your Great Drams book. Why is it a must for us to own it?
GD: This is not like any other whisky book, The GreatDrams of Scotland is about Scotch whisky, sure, but is a lot more personal than other books out there. It is relaxed, informal even and talks through the brand side of whisky as much as the distillery stories and funny myths. It was a fantastic project to work on and the second one is written and hopefully out in a few months… signed copies are available on my site by the way GreatDrams.com/shop (sorry for the shameless plug).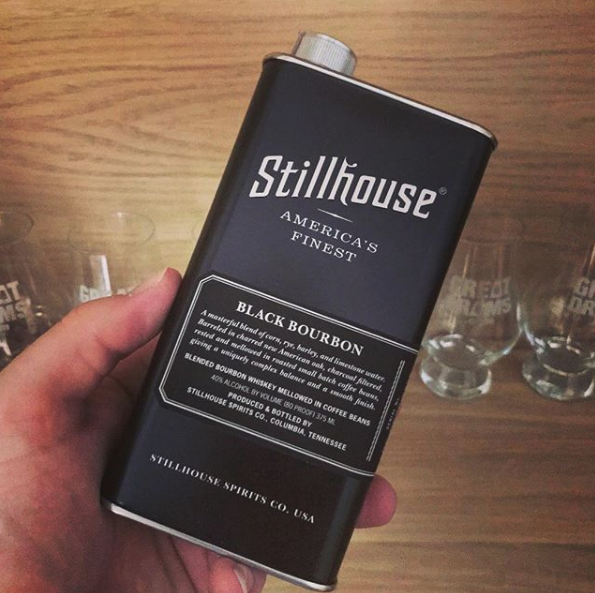 Greg as you know Social Media has a huge presence currently with Instagram leading the way. How do you utilize these social media channels not only to push your content but also to engage with your readers? Do you think Social Media has made more interesting for you as a writer?
GD: Yes totally – I love social media but it is essentially a job in its own right and takes a lot of my time. I do my best to reply to every single comment too which is no easy task. I try to provide insight both of bottles I'm enjoying but also behind the scenes pictures from within the industry and people seem to not only care, but really get into it – I meet people all the time who know me really well through social media long before we have ever spoken. So cool.
When writing your posts, is there a certain message of theme you are trying to convey to your readers?
GD: I aim to write about the positive side of whisky, I'm not interested in having a go at a brand or a product as, because of what I do and how closely I work with most brands in the industry, I know how much goes into each and every single new whisky release so it is not our place to tell them they did a bad job; no one whisky works for every single person, and that's what makes it so interesting. I like to be honest, open and positive… with a little bit of brand theory and storytelling thrown in there too.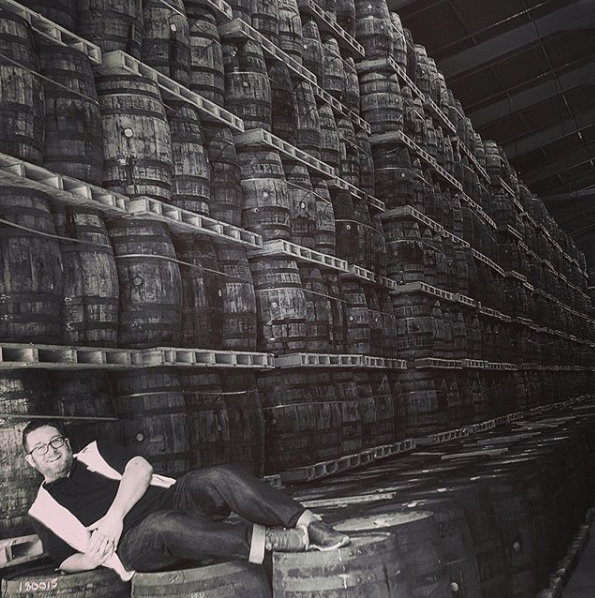 Let's get a bit personal. Top 5 drams you've tasted and stand behind.
GD: Only five?! I named most above, but five others…
Dewar's 18 Year Old
Haig Club Clubman
Scapa 23 Year Old Single Cask Chivas Collection
Glenfiddich 21 Year Old Winter Storm
Method & Madness (full range)
There are so many more too…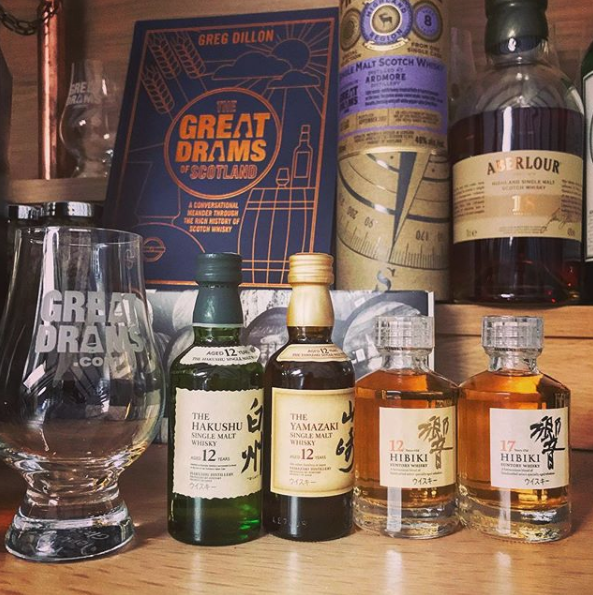 What personal advice would you give other entrepreneurs looking to leave their 9-5 and start their own business venture?
GD: Believe in yourself, but know that it is not constantly as fun as it looks… my Instagram shows a way of life which is pretty incredible, but behind that is daily spreadsheets, pitching for business, presentation writing, accounts, marketing, admin and all of that. But it is the best thing you can do.
What are your long term goals for GreatDrams.com?
GD: Just to keep on growing it, the readership doubled last year to 31k readers per month which I'm really happy with so hopefully it will do the same again this year (although if I maintain that many I'd be equally as happy) and to keep getting the message out there about whisky. I love what I do and am eternally grateful that tens of thousands of people each month do too, not to mention the industry getting behind me too. That means more than any of the awards and all that.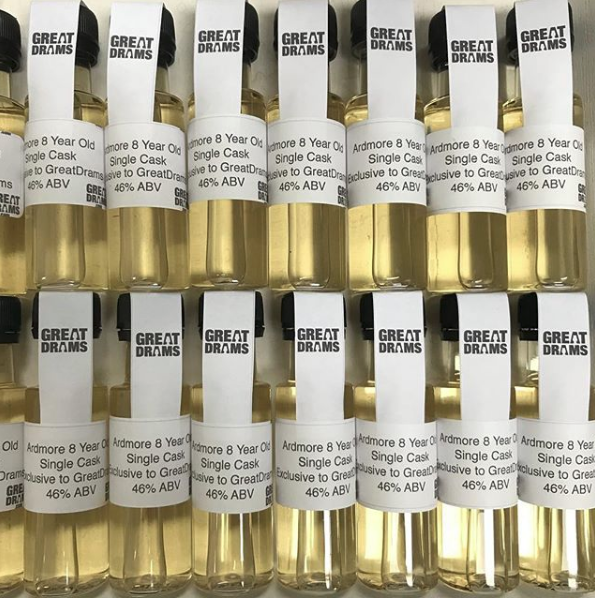 Is there something we should be on the lookout for in the near future?
GD: Hmmm… my next book?! End of the year hopefully, and we have a few cases of the limited edition GreatDrams Exclusive Ardmore Single Cask available, with a new bottling due the end of the year also from a different distillery (and I cannot wait).
Is there anything else you'd like to share with our readers Greg?
GD: Just a massive thank you for caring about GreatDrams and a thank you for asking me to take part in your interview, really is very kind – big fan of what you're doing too by the way!