Chuckanut Bay Distillery began in 2011, the brainchild of Matt Howell and Kelly Andrews, longtime friends who share a passion for premium distilled spirits and challenging, costly projects. After identifying a downtown Bellingham location, we set about obtaining the necessary federal, state, and local permits, building out the space, and procuring the necessary equipment. Two long years later, in late 2013, we debuted our first spirit, a potato vodka made from Skagit Valley grown Yukon Gold potatoes.
Since then, we've broadened our spirit selection to include eight additional products, won national and international awards, and enjoyed ourselves immensely throughout the process.
We're proud to count ourselves among the growing number of pioneering Washington craft distilleries. We look forward to continuing to grow Chuckanut Bay Distillery over the coming years, all the while remaining singularly focused on producing the highest quality, slow-crafted spirits available anywhere in the world. We spoke to Matt Howell, the co-founder of the Distillery.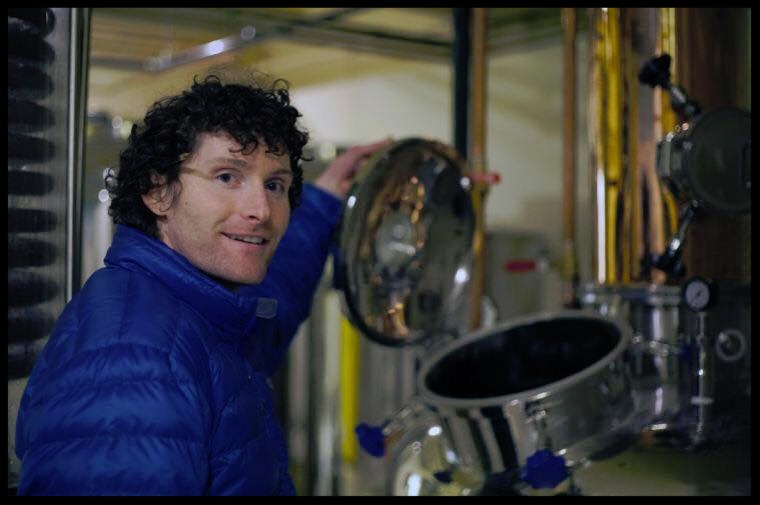 Matt, tell us about yourself. How did you find yourself in the world of distilling?
MH: I started out in the wine industry and really got into the world of flavors, styles, and history. I've always enjoyed making things myself and being creative, so, when our state liquor laws changed, it seemed like a good opportunity to bring all those interests together. My friend Kelly Andrews and I had spoken about starting a distillery in the past, so this was a good time to make that dream come true.
What was your vision for Chuckanut Bay Distillery? Is there a story behind the name?
MH: The name comes from a beautiful bay just south of Bellingham. It's iconic in this area and we get visitors from all over the world who come to enjoy the natural beauty of this region. We wanted to capture some of that sense of excitement and wonder and communicate it through our spirits. To make a product rooted in a place we love and share it with people everywhere.
Can you tell me a little about Chuckanut Bay whiskey making philosophy?
MH: Foremost, as with all our products, we source our fermentables locally. All of our grains come from within our county and are delivered by the farmer who grew them. In everything we distill we seek to make balanced, complex spirits that aren't one-dimensional. We know and love lots of traditional, well-established styles of whiskeys. We use our resources and our processes and creativity to pay homage to those traditions while still making something uniquely ours.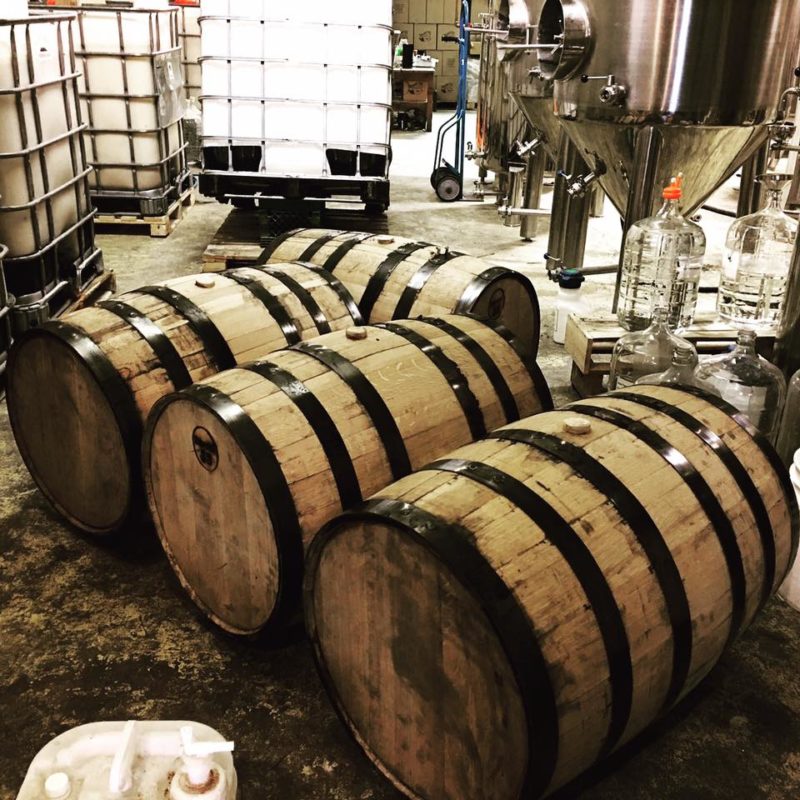 What challenges did you face when you first started in this industry?
MH: The typical ones – a lengthy process of navigating local and federal regulations, lots of time getting permits. We also spent quite a while looking for a facility that met our needs.
What type of whiskey expressions do you currently produce?
MH: Our bourbon – we use about a quarter of rye to impart a spice component. There's also a touch of wheat. Because we have a grain bill that's more interesting than a corn-heavy one, we're careful not to over-oak and bury the complexity.
Muzzleflash is our other whiskey. It's a third each corn, rye, wheat. The aging is a mix of second-use and toasted oak barrels. It's distilled in an Irish style and is reminiscent of those mellow, soft whiskeys.
What makes the Chuckanut Bay Whiskey different from all other distilleries?
MH: Our creativity which uses tradition as a springboard. We're very careful and discriminating in every aspect of production – carefully choosing yeasts, working with certain cooperage, and using skilled sensory evaluation at all stages. We call our process "slow-crafting". We coined that phrase to capture our hands-on, hyper-involved, very attentive style of distilling that never sacrifices quality and never considers shortcuts.
Are there any new trends in whiskies that have impressed you of late?
MH: I'm glad to see that whiskey consumers are starting to care about where and how their spirits are distilled. They're becoming savvy to distilleries that are mostly "bottlers" and are starting to look for and appreciate the people and the region behind the spirit. Rather than just identifying with the marketing.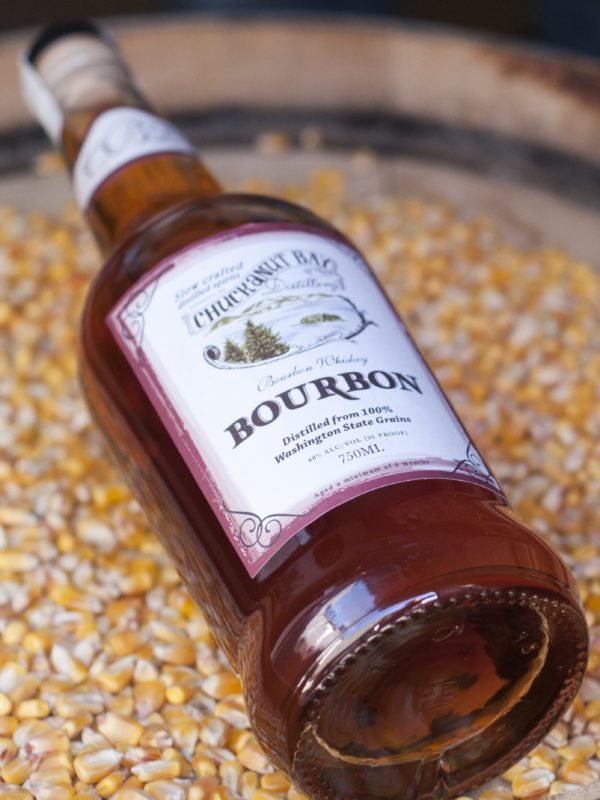 Does the geographic location and the climate affect your whiskey maturation as well as the flavor profile?
MH: We're in a cool, damp climate. The whiskey needs time and we give it all it wants, as well as careful attention to what's happening in the barrels.
Matt, for those of us who have no background in chemistry, can you walk us through the distilling process, from the grain to the glass?
MH: Source local grains based on your particular grain bill, crack the grains, mash with hot water to target temperatures, cool as quickly as possible to transfer to fermenter and add yeast. After fermentation, we move into the stripping still for the first distillation. The subsequent distillation(s) are where we hit target proofs and make careful cuts (heads, hearts, tails). Then it's proof down to barreling strength, barrel aging with occasional sampling to monitor progress. When we have the right oak character, we move to tank for settling, proofing down to bottling strength, then bottling.
Is now the most exciting time to be a whiskey lover? Or is it still to come?
MH: I suspect it's going to get a little crazy, the way craft beer did. But, in the end, we'll have more competent whiskey makers and better informed and more experienced whiskey lovers. Everyone will win out.
Matt, what was the biggest key in building your brand?
MH:  to the vision. Putting quality and our slow-craft methodology first before quick returns. Communicating those values to the people who appreciate them. 
What is the secret to a great dram.
MH: Take your time. Maybe add a little water, just drops at a time. Have a drawn out experience as it changes and your palate warms to it.
Where do you see your distillery 5/10 years from now?
MH: I expect to be known and respected for the same quality and creativity we offer now. We'll just have a lot more ardent fans.
Anything else you'd like to share with the Tastethedram readers?
MH: Dram on!
For more information on the distillery, please visit the links below:
website:            ChuckanutBayDistill
facebook:         ChuckanutBayFB
instagram:       ChuckanutBayInsta