Tastethedram spoke to the Owner and President Bartley Blume of the Bent Brewstillery. When someone kicks the corporate worlds to the curb to pursue their passions, we make it a point to feature them on our website. There is so much to learn from Bartley, so without further a due, please see the story below.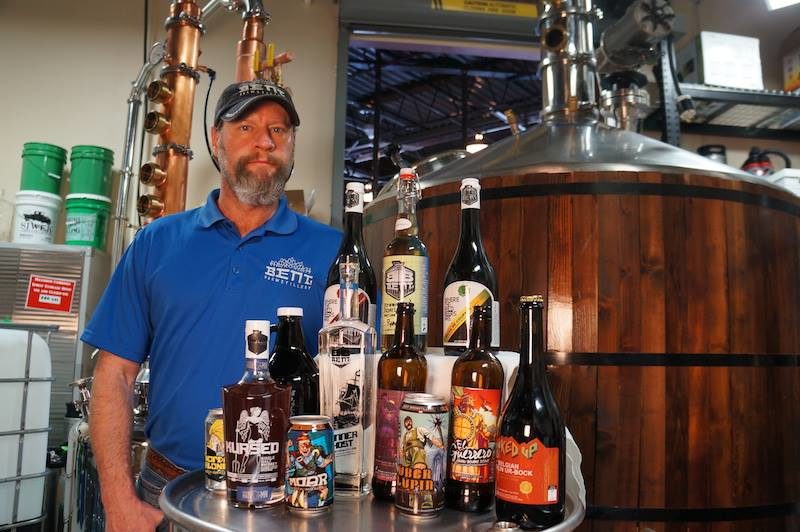 Bartley, I would like to kick off by asking what the backstory is to setting up the Bent Brewstillery, how you came to be involved and what drew you to the project?
BB: Shedding the shackles of corporate bondage inspired me to do my own thing. I had thought about restaurants, bars, even a liquor store, but my wife bought me a Mr Beer kit and it took off from there. It combined my love for cooking and my love for enjoying a nice beer. After my 1st batch I knew that this was a hobby that could turn into a profession. So I started recipe development and writing the business plan. I know, what kinda weirdo writes a business plan as part of a hobby? To me, that was part of the hobby. Frustration with corporate politics and commuting drove me to take the leap and go at the brewing and distilling full time.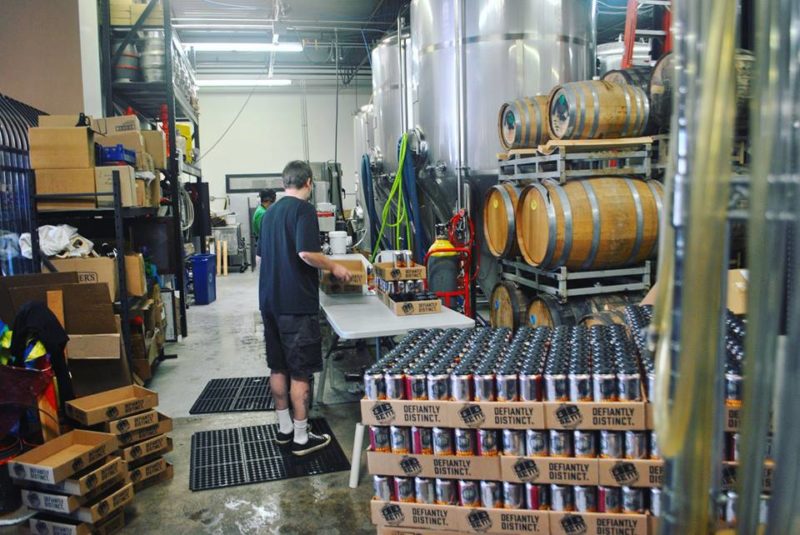 What have been the main challenges involved in setting up a new distillery? And what has been the part you've enjoyed most? 
BB: Creating the products and developing the image and story around them is a lot of fun! It's great to see our imaginative creations being enjoyed by people. It's also great to hang out in the taproom chatting with friends and customers (new friends).
What led you to start your own business? 
BB: Because it's a very fulfilling industry. Creating something unique that people really like is a great feeling. I've always enjoyed cooking and improving recipes. Brewing and distilling are very similar to cooking. You're combining ingredients into something that is better than the sum of its parts. It's also the perfect combination of art and science. Ingredient selection and process control are the keys to creating an excellent product.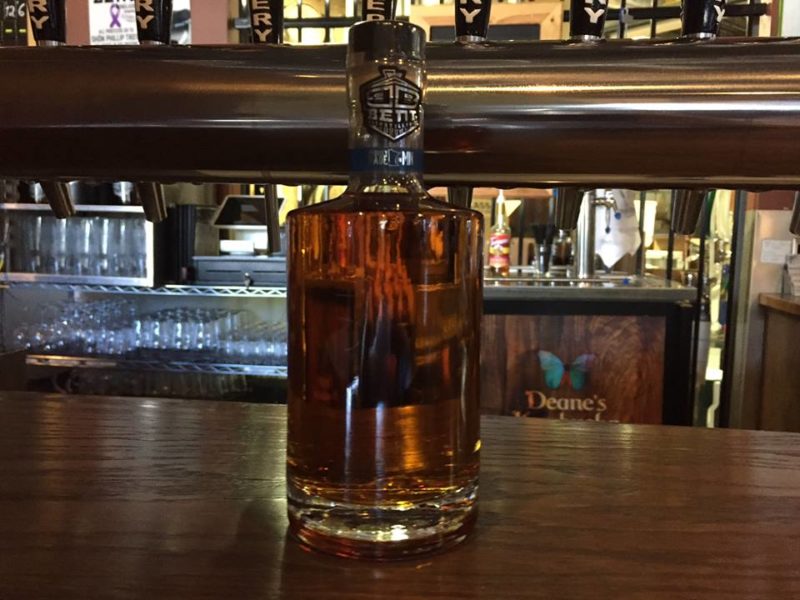 What different expressions do you currently produce? and how are they all different? 
BB: We produce 3 year-round beers, 7 seasonal beers, and dozens of single batch beers. All are unique unto themselves. We also produce 5 year-round spirits, 2 seasonal spirits, and the periodic whiskey release.
Is there a flavor profile that you aim to achieve when malting, mashing, fermenting, distilling and maturing? 
BB: We mostly have an aroma/flavor profile in mind when developing something new. Every step of the way affects that profile. If something doesn't work out, we tweak it until it fits. Or if it happens to be a little different than expected but still great, then cool!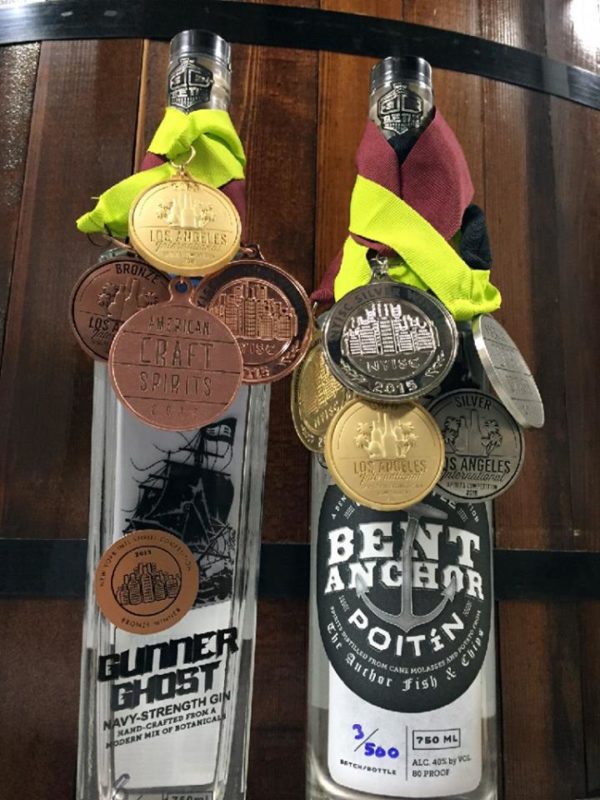 Talk for a minute about your choice of still – how did you know it would create the flavor profiles you were looking for? 
BB: I built my first still on my back porch. I never used it as far as you know but I rebuilt it 3 times before it operated as I expected. This gave me intimate knowledge of still design and flavor affects. Going pro, I designed my own production still based on using a stainless steel grain hopper as a kettle. I had the still fabricated at a local fab shop and we use it exclusively.
How do you expand your spirits nationally? Any plans to do so? 
BB: Our spirits are only in 2 states now, Minnesota and North Dakota. We plan to enter Wisconsin soon and would be happy to discuss other states with any interested parties.

What challenges (if any) did you come across when first starting out? What advice can you give to others looking to get into this business? 
BB: The most challenging thing is finding the time to do everything you need to do much less the things that you want to do. It's a very demanding job with long hours. But at the same time, it's very gratifying.
Where or who do you feel is the driving, innovative force behind our craft distilling industry right now? 
BB: There are lot of great craft distilleries out there now and more on the way. We're doing our best to be innovative because that's where the fun is. We're the 1st producer of Irish-Style Poitín in the US. We're the 1st to release a distilled Double India Pale Ale in MN. We're the 1st to release a Barrel-Strength Single Malt Whiskey in MN. And we've got no less than a dozen unique experiments in various stages of production.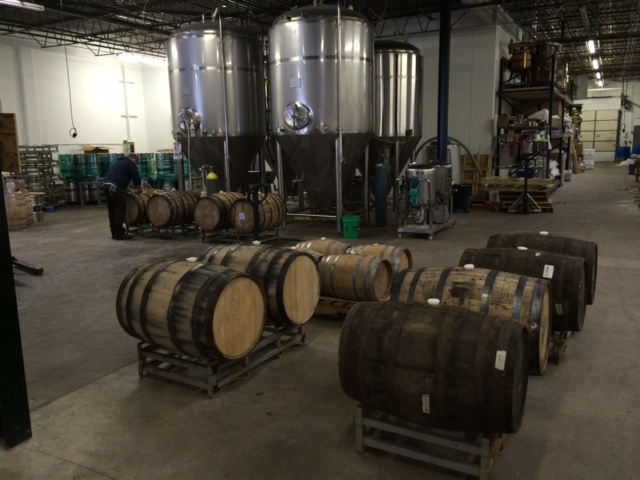 Where do you see your distillery in the next few years? 
BB: I expect that we'll see pretty consistent and steady growth to the point of doubling our current production in the next 5 years. We're very happy and enthusiastic about the current growth rate and the pace at which we're releasing new products.
Anything else you'd like to share with our readers? 
BB: Watch our social media for new and exciting products and taproom events. We're always looking for more ways to have fun and provide entertainment. That's what the adult beverage industry is all about. If you can't have fun in this business, you're in the wrong business!
Social Media Contacts: