What another amazing opportunity to speak to a regular guy who is also considered by some… no by most an influential whisk(e)y influencer. I am of course talking about Nate Woodruff, but most of you probably know him by his instagram handle: Whiskywithaview
So sit back, grab your motion sickness bags, and enjoy the ride: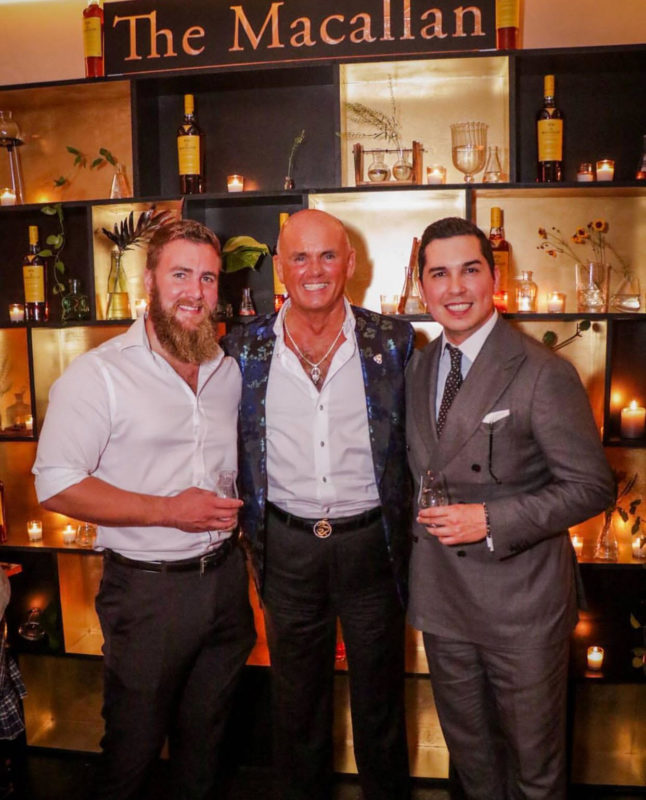 Nate, let's kick things off. Tell us what you were involved with before entering the Whisky world?
NW: Like most people involved in the whisky business, I spent nearly a year in the bar/restaurant industry. I really enjoyed bar tending which naturally led to me start exploring craft cocktails and the various spirits used to make them. When I was young and more foolish, I had an experience with a particular Tennessee whiskey that caused me to, well, have what many refer to as a night spend hugging the porcelain throne. I swore off any and all whisky after that for many years. All of that changed when my old bar manager gave me bottle of Maker's Mark bourbon and a rocks glass for my birthday. He promised me if I simply had a single glass of it on the rocks each night for a week straight, I'd enjoy it. By day 5 i was completely hooked and I immediately started geeking out about the brown spirit.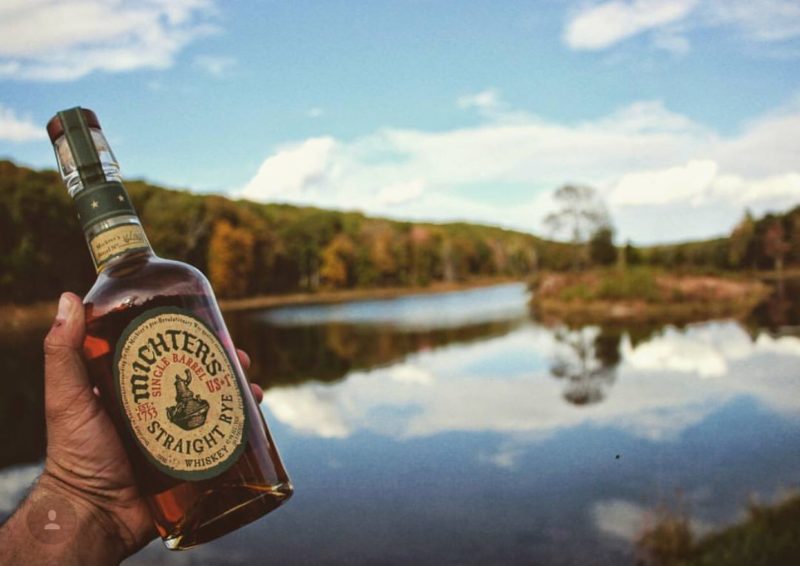 Nate, your instagram account is the envy of most, how and why did you begin this account. Also, did you ever think you would be in the influencer opportunity when you first kicked things off, or was it more about the journey. 
NW: I began using my personal Instagram (@whisky_nate) to post about the whisky bottles I bought, write reviews on them along with any cool facts that I learned about that brand or bottling. This was around the time when the amazing whisky Instagram community was starting up; so myself along with other now-prominent bloggers were always communicating, sharing bottles and sharing our collective knowledge with each other. I had no clue that it would turn into a full time career. I'm still more about the passion of it all rather than the paycheck but hey, you can't say no to getting paid to do something you love.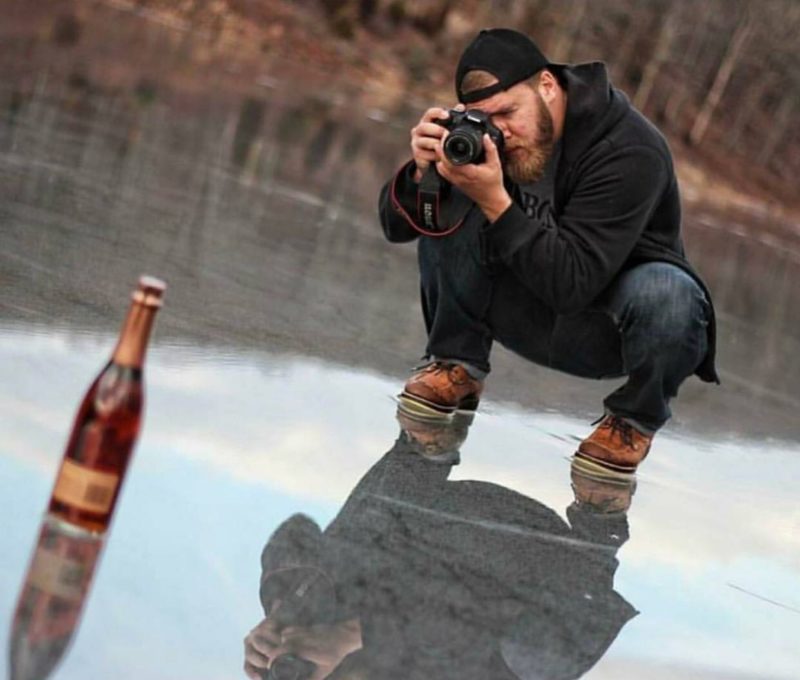 You have worked with over the years with some of the coolest whisky brands, do you have one that made an impression on you more than most. What is it about their product or branding that stood out for you?
NW: I have worked with many, many brands over the years. I really love focusing on the craft whisky industry which I have found don't get as much attention as the big companies. Some of my favorites right now in the craft community are Virginia Distilling company and a Tennessee distillery by the name of Leiper's Fork. Both are young and show great promise as their stock slowly ages. When it comes to the larger distilleries I absolutely love working with Michter's and Glenfiddich.
Tell us about the name Whisky with a View. What inspired this project? 
NW: Well, when I was just doing basic blogging in the beginning, I would try to take a nice picture of a bottle to go along with my review of it. I'm a huge fan of the outdoors and hiking so one day, on a whim, I decided to take a bottle with me and photograph it on top of a mountain. I got a tremendous amount of feed back on the shot so I decided to regularly bring a bottle with me on my hikes and continue to shoot that way hence, Whisky With a View. It really took off and people began to really have a blast bringing bottles with them on adventures or vacations and take scenic shots of them. Every week I would pick and choose my favorite photos that people submitted to me, and I would feature them on my page. I still dedicate every Friday completely to featuring people's work to keep the community fun. One of my absolute favorite things is going through the dozens and dozens of photos submitted every week and seeing some really spectacular shots. Someone went so far as to bring a bottle of scotch the base camp of Everest to shoot! So far over 19,000 pictures have been submitted.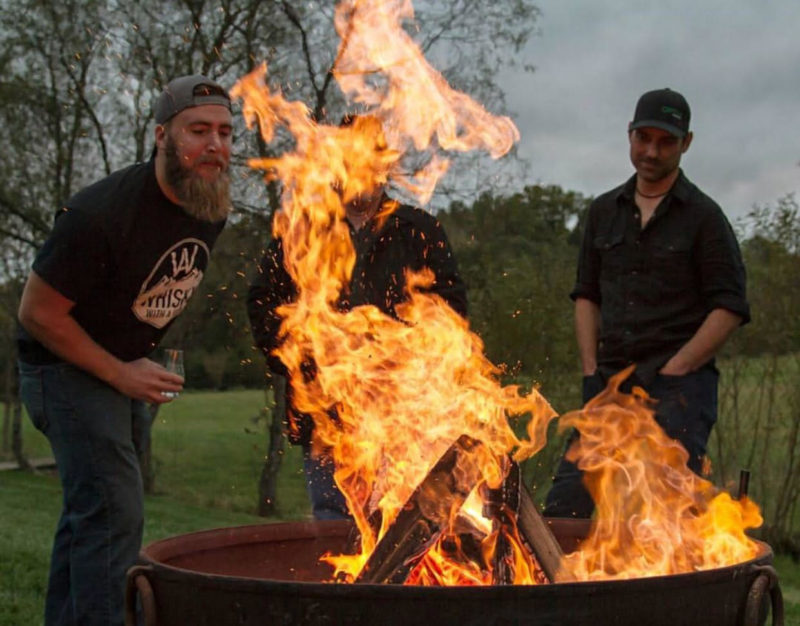 Is Whiskywithaview a business venture or more of a lifestyle brand? Maybe a good mix of both?
NW: It's certainly a lifestyle brand first and foremost. I love traveling and meeting new people and seeing amazing scenery. Sure I make money off of it, but the true joy is being able to experience life and meet as many whisky enthusiasts as I can on my travels. I find it fascinating that so many people from so many walks of life can just connect over the common ground of enjoying a real good glass of whisky.
Nate, if a brand wants to work with you, what qualities or characteristics do you look for before making the decision to work with them? 
NW: Well, fortunately with my photography I can make a bottle of whisky look pretty regardless of taste, but I will not work with a brand in any other capacity unless I truly enjoy their product. I'm not going to recommend a bottle of whisky that I don't enjoy to people.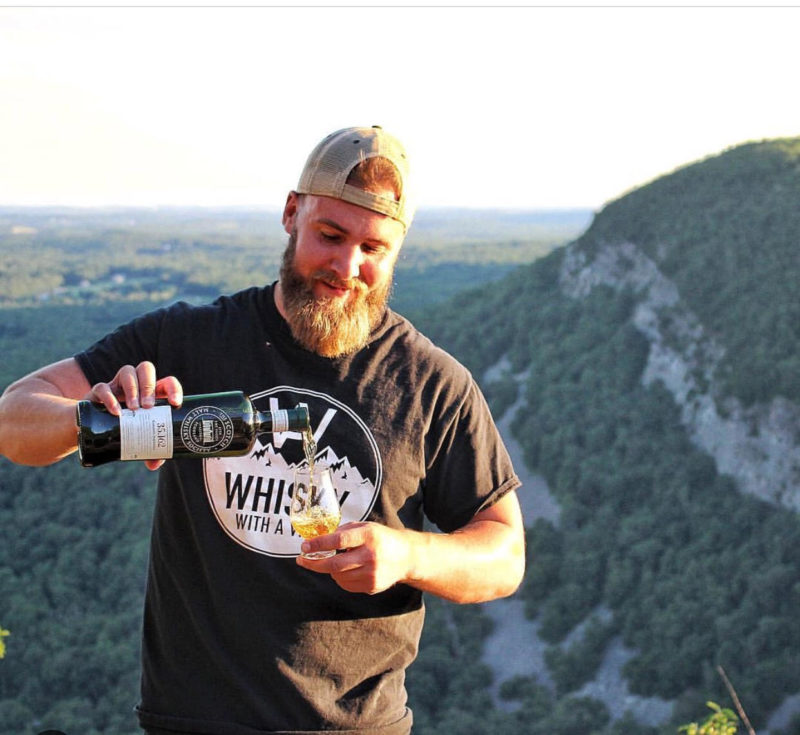 Recently, we saw you had a fun collaboration with the Scotch Malt Whisky Society and Amanda Victoria, can you give us some information about that?
NW: Yes that was a blast! The SMWS is an awesome program. They choose some spectacular single casks or barrels of scotch, bottle them and sell them to members of the society. Every month I get a newsletter which features the various bottles available for purchase along with some really vivid descriptions of the nose and palate. One of my favorite aspects of SMWS is that they choose the barrels blind. The tasting committee is given no information about the distillery, age or barrels used. It's a very efficient way of weeding out any preconceived notions and selecting purely based on the quality of the scotch. It's the kind of program I always recommend to fellow scotch enthusiasts.
Nate, its clear you're an outdoorsman. What is it about the outdoors and nature, that is so symbolic of whisky? How did you know that it would be the perfect background canvas for a lot of your photos?
NW: I think whisky is a wild spirit that can be rough around the edges but without nature it would not exist. Also whisky and the outdoors are two of my favorite things so I thought why not combine them? I honestly had no clue that people would resonate with my work like that. I just really enjoyed taking what I thought were cool pictures of bottles. But when brands started reaching out to me and people started going off on their own whisky photo shoots, I embraced it immediately.

Nate, where do you see yourself 5/10 years from now? Is there something in the works that you can give us a preview on ?
NW: I'll probably be lost in the woods somewhere! My dream is to continue doing what I do and keep exploring the beautiful places of the world. Money to me is simply an object to be spent on travel and life experiences (and of course whisky) rather than on expensive things. As for a preview? Well, you'll just have to wait and see. I have plenty of crazy ideas I'm working on. I just need to find the perfect brands to fit them.
Anything else you'd like to share with our readers?
NW: Drink whisky and be happy!