True spirits pioneers, the founders of The Last Drop have between them created some of the world's most well-known and best loved spirits brands: Johnnie Walker Blue Label, Chivas Regal 18 Year Old, The Classic Malts, and with Malibu and Baileys Irish Cream, two of the most original and successful new drinks categories in the world.
Seven years ago, rather than retiring, they decided to turn their attention to something a little different and created one last unique brand: The Last Drop Distillers Limited. Their goal was simple, but by no means easy: to find, and bottle, for the delectation of friends and connoisseurs alike, the world's finest, rarest and most exclusive spirits..
We had a great interview with the co-founder James Espey about something truly special that is happening in the spirits market. James is such a brilliant and well experience person in this industry that it was a true pleasure not only to conduct this interview, but to learn from all his experience.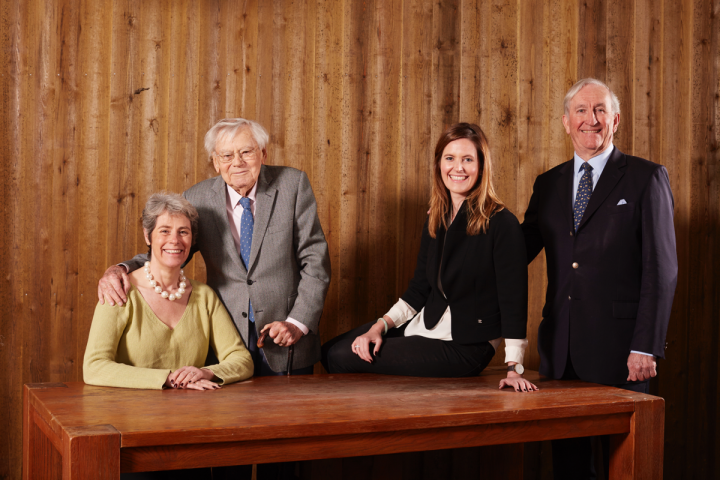 (Tom Jago Left – James Espey Right)
James, tell us a bit about yourself.  What were you doing before entering the world of whisky?  
JE: I have been in the beverage industry for nearly 50 years, starting with Coca Cola in South Africa, where my MBA thesis was a feasibility study into the marketing of canned carbonated beverages in South Africa.  Would you believe, in the later '60s the quality of cans was not good enough and post my MBA I took it on as a Thesis (a copy is in my office, where I am now).  They offered me the job of Canning Manager, which I turned down to join Gilbeys South Africa as the Sales Manager.  As a marketing man I am a great believer that unless you understand sales you can never be good at your job.
Prior to my MBA I had worked for Spar South Africa, the voluntary retail grocery chain, as Assistant Marketing Manager.  There was no self-service in groceries in those day, which is hard to believe and they only emerged in the '60s.  As a 24 year old graduate in marketing and three years' experience in the Cape Town Chamber of Commerce, where by definition I got a helicopter view of business, I had to persuade stubborn retailers that the future was self-service.
At Gilbeys, which I joined at 26, every member of the sales force was older than me.  They all had chauffeurs and decent expense account and they were effectively knights of the road who drank brands onto the market and clearly were not destined for long lives.  My job was to change the culture and also to introduce merchandising as liquor stores were also going to self-service.
I then became the Marketing Director, responsible for sales as well and the rest is in the Desert Island Discs.
James, that is quite an impressive resume. Please tell me how the Last Drop came about?  Tell us about the name.  
JE: I am a shareholder in The Last Word, a luxury boutique hotel group in Cape Town, South Africa.  www.thelastword.co.za  I was staying at The Constantia, one of The Last Word Resorts and my good friend, Peter Fleck, the owner, who worked with me at Gilbeys South Africa and originally invented Coco Rico, which with Tom Jago, I turned into the global brand, Malibu and of course it now emanates from the West Indies.   When you stay at a Last Word resort all your drinks are free and Peter asked me to procure 50 cases of a blended whisky called The Last Word.  The eureka moment arrived and I said no there was a better idea.  I have always known that there are little nuggets of whisky and cognac etc. sleeping quietly in warehouses.
Big companies are not interested in miniscule volumes (certainly not until The Last Drop started) and they therefore blended them down into 12 year old whiskies and XO Cognacs etc.  They are not interested in selling 112 bottles or whatever it may be.  It therefore occurred to me that there could be a market for old but fresh, extremely limited offerings.  When I got back to London I called my good friend Tom Jago and brand creating partner in corporate life, to meet me for a chat.  Tom was then 82 and in my garden, which is 400 yards from the Centre Court of Wimbledon, we selected a company name – The Last Drop Distillers Limited and the slogan "before there is no more", which we registered.
James, that's exactly how all the great business ventures come about, with the eureka moment. What have been the main challenges involved in setting up this business venture?  And what has been the part you have enjoyed most? 
JE: It was 2007 and I was now retired ;64 years of age and Tom 81.  We had absolutely no resources and limited cash but believed passionately in the proposition.  I have always followed the adage "if you never leave the shore – you will never reach the other side".  I have also practiced what I believe is fundamental in business "be nice to people on the way up and with luck they will remember you on the way down".  I was a non-executive director of Whyte and Mackay  and on the Council of The Scotch Whisky Association and shared the idea with Mike Keiller, the CEO of Morrison Bowmore Distillers.  When he was a young man at United Distillers UK in the late '80s I was his Chairman and we had a very good relationship.
He loved the idea of The Last Drop and in his cellars Tom and I found an amazing few barrels of a 1960 blend of 82 whiskies, some going back to the '40s from closed distilleries.  It was outstanding and we sent samples to Jim Murray of The Whisky Bible, whom we had never met and he rated it truly outstanding and described it "as whisky which gives you a reason to live".
We knew we had something to get us going and so, with Tom's creativity, we found an old rum bottle and decided to package it smartly but never with bling.  The hero is in the bottle and if there is no age statement and it is a fancy baccarat crystal-type bottle I am always suspicious.  Every bottle we bring out is individually numbered and our first release was 1347 bottles.  It is never an exact number because when we taste our whisky with potential customers we are of course taking from stock.  We also introduced an industry first by offering a miniature with every bottle purchased because if you are buying something extremely expensive you may want to taste it, hence the miniature and keep the bottle as an investment.  Tom's daughter Rebecca and my daughter Beanie, who are now running the company, as we have handed over cleverly redesigned the pack so that when the miniature is removed you will never know it was there.
There is also a book describing The Last Drop company and the specific release, with room for tasting notes.  Take that book and the miniature out and not only will you have in effect a cufflink box but then you will see the certificate behind with the bottle's individual number.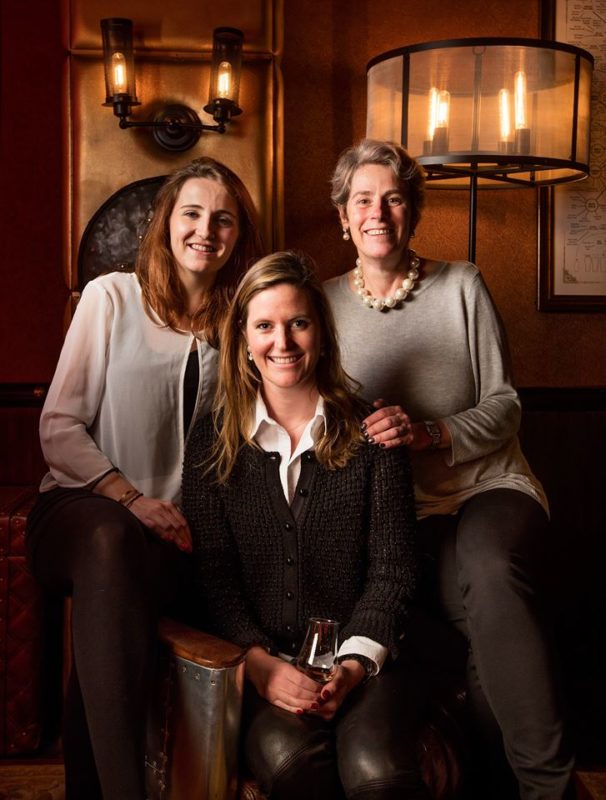 How to go about building our new brand.
We launched The Last Drop Distillers Limited on the 29th February 2008 at a restaurant in London.  We started tapping every contact we knew because all we had was our past connections but no business support.  One of my good friends and former colleague at IDV, Ben Howkins, at that time the Chief Executive of Royal Tokaji, introduced us to Bill Anderson, then the CEO of Infinium Limited, the wine and spirit arm of Youngs Market.  I also met with Laura Baddish a very personable and helpful PR lady who worked with Infinium and loved the concept.  Tom and I flew to America and had our first press interviews.  Thereafter it was up to me because Tom was not really able to travel and Peter Fleck, the third partner, was based in South Africa.
I realized that selling The Last Drop is very personal, as every release, let alone the concept, is a story in and of itself and in the USA particularly not only did we have to educate Infinium sales executives but also the sales executives from the different wholesalers.  I simply had to go back to basics and forget my past and once again use shoe leather and be a rep on the road.  I made over 600 calls in the USA with the sales teams from Infinium and respective wholesalers and forgot about the luxury travelling in the front of a 747 and the luxury of a chauffeur.  But it was fun taking on the big companies with absolutely no resources whatsoever other than a concept we believed in and patience and determination.
I got The Last Drop listed in some 10 markets but in particular the USA and UK initially and later on China.
James, now that we got through the semantics, let's talk about some fun things. What exactly does your job entail?
JE: Clearly my job has evolved in that when we first started, other than the creative side handled by Tom Jago with support from his daughter Rebecca, I was responsible for almost everything.  Fortunately, as mentioned earlier, Mike Keiller, then the CEO of Morrison Bowmore, loved The Last Drop and saw it as a possible brand to acquire as and when it was established.  We also found some of the whisky in their cellars but more important, MBD handled the operation side for us.  Mike Keiller subsequently left Morrison Bowmore and has now joined our Board, acting as a part time Finance Director and one day a week as the Chief Executive, helping Rebecca Jago and my daughter Beanie who have both been actively involved in the business for the past three years.  They are de facto Joint MDs with Beanie focusing on Sales & Marketing and Rebecca on Operations.  They are also supported by a young French lady Solene Taillard  who joined us as an intern and is now a  Marketing Executive with the company.
Andrew Rankin, who was the Operations Director of Morrison Bowmore but has also left the company and now works closely with us as our whisky and procurement consultant.
Finally, on our Board, there is Ben Howkins, a world Port authority who was also the MD of Royal Tokaji and watch this space because as a result of Ben's contacts we will be launching a unique world first next year.
I am now the non-executive Chairman and also Brand Ambassador.  I see my role as being clearly involved in working with the team in shaping our forward strategy.  I have always believed in shoe leather and getting into the trade and accordingly I do and will continue to, spend time wherever required as directed by my daughter who heads up Marketing and Sales now.  I have recently being doing calls in New Orleans and Dallas.  Next months I am involved in UK presentations and in October I am going on a launch sales trip to China.  In a nutshell, I will visit to support The Last Drop wherever it is required but it is exciting that the next generation is now moving into the driving seat.
Another major part of my job is covered in point 5.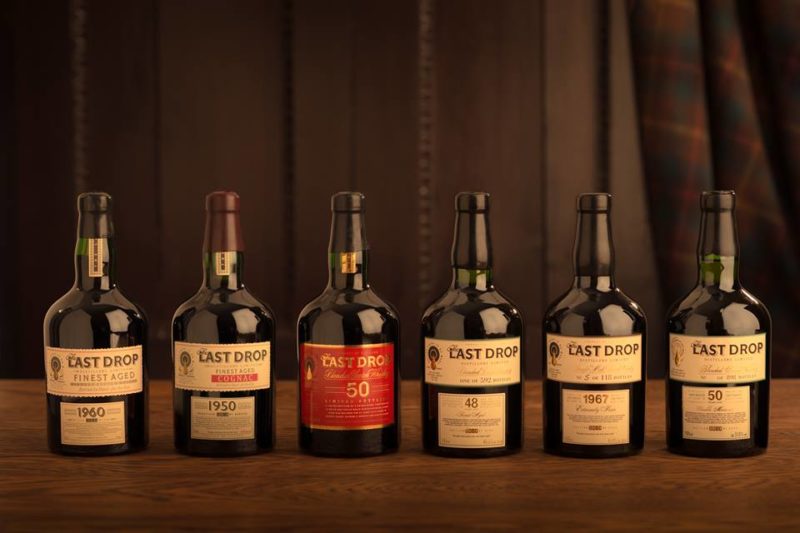 How do you go about sourcing the whisky and finding the rarest whisky?
JE: Let me say first of all, that whilst we are predominantly a whisky company, The Last Drop Distillers Limited is the world's most exclusive spirits company.  Later this year we will be making our 10th release, which will have included two Cognacs – a 50 year old released a number of years back and in the current year a 1947 Cognac of which there are only 186 bottles worldwide.
We are truly delighted to have been acquired by Sazerac who share our values and have a very long term view on life, unlike many of the big companies which are too aggressively chasing short term profits.  Sazerac acquired us in September 2016 and they are committed to financing long term stock for the future and supporting us.  In addition, of course, they have access to interesting Bourbons and Canadian whiskies etc. so watch this space.
At the end of the day sourcing it is about networking and contacts.  We are very happy to use tiny quantities, as long at fits our mantra of old but fresh, limited and superb.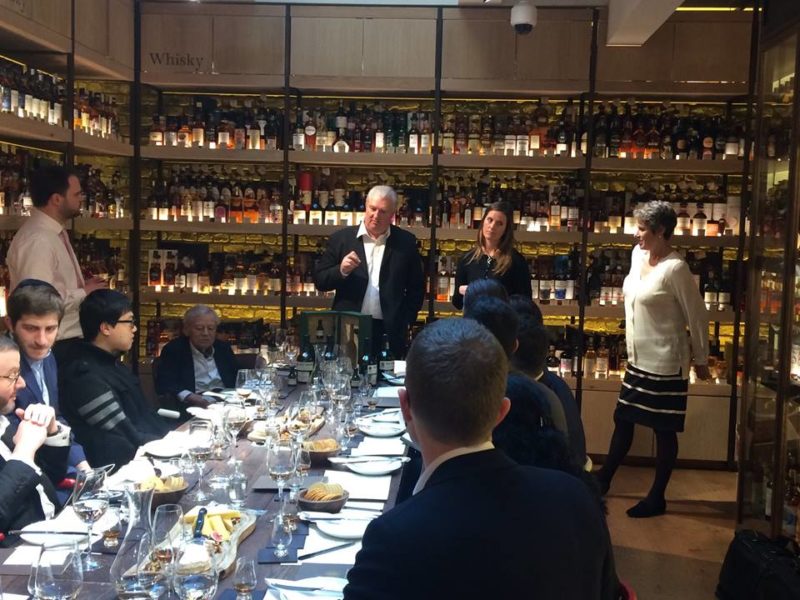 How do you stand out and differ from other independent bottlers?
JE: In a nutshell, we operate in a completely different sphere.  We do not compete in the 12 year old or below level.  We are not interested in volume and we are not interested in building a company brand to sell many thousands of cases.
We always want to offer something that is totally unique and very limited, which is of interest to "the collector, the investor, someone buying a unique gift and those who want to offer something to their friends that, irrespective of what it costs, is hard to find and very special" hence our slogan "before there is no more".
Our whisky expressions
 Every expression we offer is extremely limited, which is most unusual.  Our largest release to date was our first release of 1347 bottles of a blend of 82 whiskies with a youngest age of 50 years, with some of the malts going back to the '40s.  It was voted by Jim Murray the world authority in his Whisky Bible as "the blended Scotch whisky of the year in 2009".  Our release later this year will be an interesting 1971 blend of some 50 whiskies which was originally produced as a 12 year old for the United States .
Only 1,352 bottles of The Last Drop 1971 have been created, which started out as a 12-year-old blend in 1983.The remnants of the blend were then refilled into 11 ex-oloroso Sherry butts and left to mature for another nine years, before some of the liquid was bottled as a 21-year-old blend.
The remaining liquid was then transferred into nine oak barrels, which were left to age in a dunnage warehouse for another 24 years. The casks were bought by The Last Drop Distillers and bottled in June 2017, having aged for a total of 45 years.
At the other end of the spectrum we launched a very old grain from a closed distillery and would you believe only 32 bottles.  It was an amazing product and whilst of course 32 bottles is not commercial and no-one would ever do it, we simply wanted to offer something unique and superb to a few discerning buyers.
The '71 mentioned earlier will be our 10th release and available towards the end of the year.  It received a 97 rating in the 2017 Whisky Bible and was voted "the Scotch blend of the year". Currently available in the United States is our 50 year old double matured blended whisky of which there are 150 bottles available. Would you believe the 50 year old in the 2016 Whisky Bible was also awarded 97 points, voted the best Scotch blend in the world and described as a super star whisky that gives you a reason to live.
Limited Quantity
I covered a lot of this in point 7 but it is our intention to have no more than 4 releases a year – 3 small releases and a larger one, possibly in the 1000 + bracket.  There is no other company running a business that I know of with less than 2000 bottles a year.
We for sure have a limited amount from each bottling and we bottle every LAST DROP so when we sample we are taking from very rare stock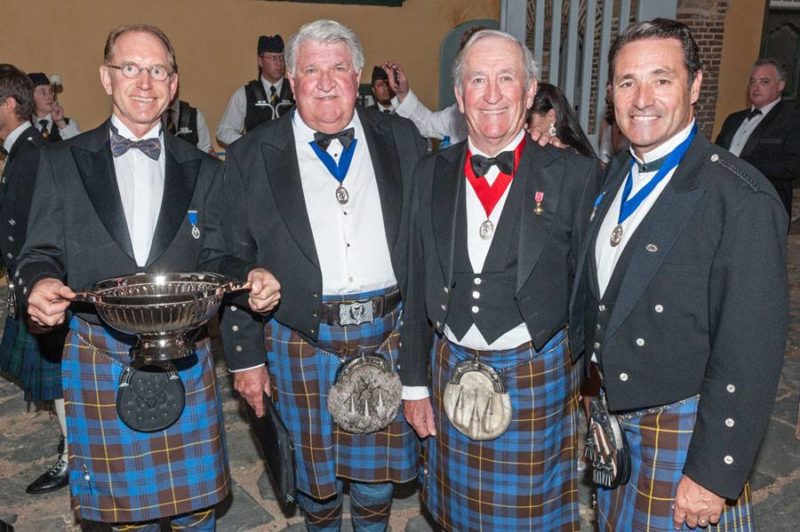 Your founders have a rich collected history in this industry can you tell us a little about your past?  Name some brands that you worked with.  
JE: I am pleased to say that Tom and I have been in the industry for more than 100 years (combined  that is)– we have had a very exciting time and personally worked together for over 40 years without ever having an argument.  It is an unusual symbiotic relationship. If you will, I am a big picture thinker and Tom is a craftsman who understands detail and makes it look and feel fantastic.  Secondly, we have never had a bling approach for it is always about quality.   The extrinsic is the presentation which must be decent and accurate and the intrinsic must be a great product.  The very first product we ever worked on was Baileys Irish Cream.  Tom Jago was the founder and creator of that unusual product.  It failed in research so he simply hid the research.  This was in 1974.  At that stage I was working in South Africa and very excited about the potential for this brand when I was brought to London as the Group Marketing Director and Tom was Head of Innovation at IDV (International Distillers & Vintners, the forerunner to half of Diageo).
My first job was to drive Baileys and working with Tom we made a few changes and the brand today is the No. 1 liqueur in the world.  The second brand we worked on, Malibu (owned by Pernod Ricard) with a large distillery in Barbados, actually came from South Africa.  At the time there was a brand produced by Peter Fleck, who was one of original partners in The Last Drop, called Coco Rico.  I liked the idea very much and with Tom's guidance we changed the name from Coco Rico to Malibu, refused to tell anyone where it came from; because at that stage Mandela was in jail and apartheid was still rife, imported the first product from South Africa, bottled it locally and simply said "it comes from paradise and tastes like heaven".  That is Malibu, the No. 2 liqueur in the world now, with some 3 million cases.
As a point of interest, we took a very long term view on everything.  We were never interested in short term results but  felt it more important, to build a strong foundation and thus  ensure a brand is good and healthy at least 10 years later.  I have always believed it takes 10 years to build a really serious brand and as a light-hearted  but true aside, Tom and I never received a penny bonus or any  formal recognition for what we did and today together worldwide sales PA are 10 million cases.
In the 2013 Queen's birthday honours list I was honoured with an OBE–=Order of the British Empire—which Her Majesty personally pinned on me at Buckingham Palace. ( There is also a photo available )
United Distillers
In 1986 Guinness acquired The Distillers Company after a long stock market battle and created a whisky arm — United Distillers .  I left IDV after running the UK operation for 4 years and joined UD as the Deputy Managing Director and Head of Marketing and of course brought my good friend Tom with me.  The first project we were involved with was launching The Classic Malts.  We had 32 distilleries and at that stage. The old Distillers Company Limited had never really focused on malts but were purely interested in blends.  Accordingly, we chose 6 of best 32 distilleries with a variety of background from :Lagavulin, Talisker, Oban, Dalwhinnie, Cragganmore down to Glenkinchie. .  We launched The Classic Malts in 1988 which have become a great success.
At the same time we worked on Creating  Johnnie Walker Blue Label.  Tom and I originally created a brand called Johnnie Walker Oldest because we had a hint of very old whisky in a good blend and we packaged it as if it were a very old whisky in an appropriate bottle looking as if it were from the previous century and Johnnie Walker Oldest,  took off.  We even got it listed on Concorde!  Very little has changed but for reasons I will not go into today, the name is now Blue Label.
Seagram and Chivas Bros
In 1992  left UD  to join Chivas Regal as the President of that company and Chairman of Seagram Distillers Ltd and naturally my good friend Tom joined me.   In the early 90's Economic Growth in China was in its infancy. In 1993 I went to China and wearing a kilt on television I held up a bottle of Chivas Regal and said "drink less, drink better".  Clearly I didn't mean this specifically but the idea was to attract the interest of the emerging Chinese market to the idea of premium Scotch whiskies.  On my 10 year brand theory, today Chivas Regal is the No. 1 brand in that country and has been for a number of years
One of the few brands Tom and I ever researched was Chivas Regal 18, an amusing story in and of itself  because I was about to launch it when Edgar Bronfman Senior, because at that stage it was owned by the Seagram family, got involved and said to me,  "James my father invented Chivas Regal 12 and there will  never be an 18."   I said, "you are wrong Edgar there is, I have researched it" and we launched it.  I then got fired.  Today it is the No. 1— 18 year old whisky in the world.  An amusing end but there we are.
Of course we have had our failures but if you never reach the shore you will never reach he other side.
Whyte and Mackay
I also then worked with Whyte & Mackay, when I retired, as a consultant/non-executive director and  we were heavily involved in repackaging some of the brands in the stable, in particular, The Dalmore and Jura Single Malts.   The company was sold to Vijay Mallya of United Spirits India. I stayed on the board post the deal for a further 2 years.
Clearly we can't say too much about the future because by definition it is a secret.  What we can confirm  however, is we will be releasing our 1971   Award Winning Blend  in the United States later this year.  The Cognac, which I mentioned earlier, is also being launched this year but it will not be available in the US because we are in transition as we have changed from Infinium to Sazerac, and  we are  quietly building momentum to handle future expressions.  We have a very exciting innovative release for next year,  but at this juncture I cannot tell you what it is and of course watch this space and  there may yet be a Bourbon.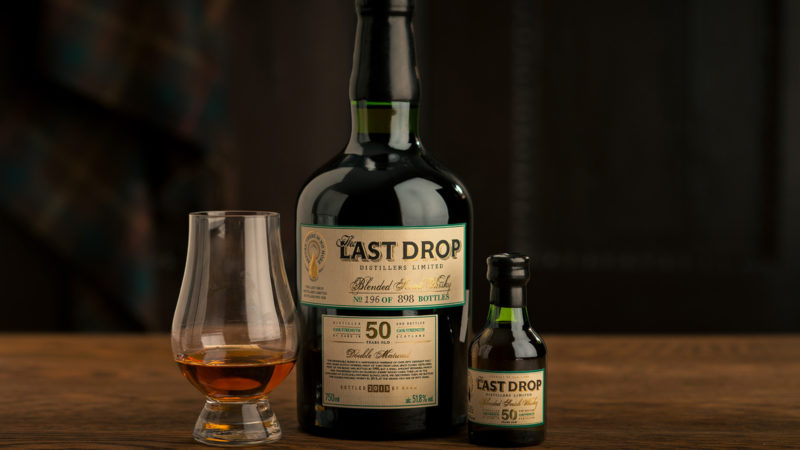 How do you plan to expand  nationally across the globe?  
JE: Well we are selling in a number of countries and predominantly the UK, USA, China but we have sold our product into at least another 7 countries.  Now that we are part of the Sazerac team we will be presenting to their sales force at a national conference shortly and we are in discussion with it being incorporated into their global portfolio as the pinnacle brand in the Sazerac stable.  I am very confident that we will build up our brand both in Duty Free and key Domestic Markets but remember, we will always have very very limited stock so the fundamental principle we will operate on is to be loyal to those who look after us.  We are not in this purely to chase profit but to build a brand which is appreciated and loved by the trade, as well as the consumer.
What are your opinions on whisky becoming more of a global brand where countries like Japan, India and even South Africa are beginning to product their own spirits?  
JE: I rather like the idea of whisky being a global brand category and why shouldn't Japan, India, South Africa and Australia etc. produce their own spirits?  What is important, however, is to be very ethical and clear about the difference between the different whiskies.  Scotch whisky has very very tight definitions.  Nothing can be called Scotch whisky unless it has been in wood for at least 3 years.  Respectfully, American whiskey has much a looser definition and is much younger and therefore when US products are sold in Europe or anywhere else, it is important to ensure there are no misunderstandings as to not only what is in the bottle but how old it is.  So, yes, good luck to all countries that produce whisky because whisky by itself is a great drink and I am never dogmatic about which is best.  The best one I always say is the one that you like the most.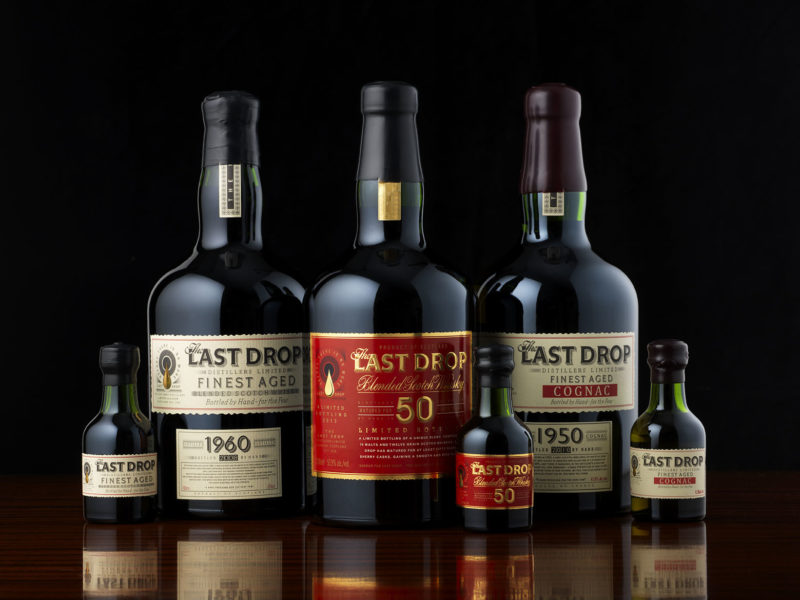 Is there anything else you would like to share with our readers?   
JE: I think it is also important for readers also to understand that the demographics of the world have changed dramatically.  If there are, approaching  400 million people in the USA and Canada and if your GDP is growing at 3% pa then that gives you a figure of  12.   If there are 500 million people in Europe and the GDP is growing at 2%, that gives you a figure of 10, a total of 22.  Now remember this number.  Historically, we saw ourselves in America and Europe as guiding the rest of the world.  That has changed dramatically.
Let me just give you a simple statistics.  There are  1.3 billion people in China with a GDP growth rate of about 6% that is 78.  78 versus the 22 we mentioned.  There are  1.3 billion people in India with a growth rate of about 5% so that is 65.  65 and 78 is 143.  I haven't touched on South America or the rest of the world but what is important is the growing wealth, thanks to capitalism, the growing interest in brands and growing affluent middle class who want the very best the world has to offer.  Accordingly, if you produce great whisky but whether it is American whiskey, Canadian whisky, Scotch whisky and you  do a good job of marketing taking a long term view (I keep repeating long term) rather than short term goals and bonuses; then you have a chance of establishing uniquely these wonderful products internationally and remember, the real growth will be outside of the UK and the USA.
Last but not least, let me revert to The Last Drop and say to your readers, my advice to you both light heartedly and seriously, always buy two bottles – drink the first one and the second one will pay for the first one within a few years.