We had the honor and the pleasure to speak to the man of the hour, the man behind the Casa Noble long history of Tequila making. Although he is a busy man, he sat down and answered some of our questions.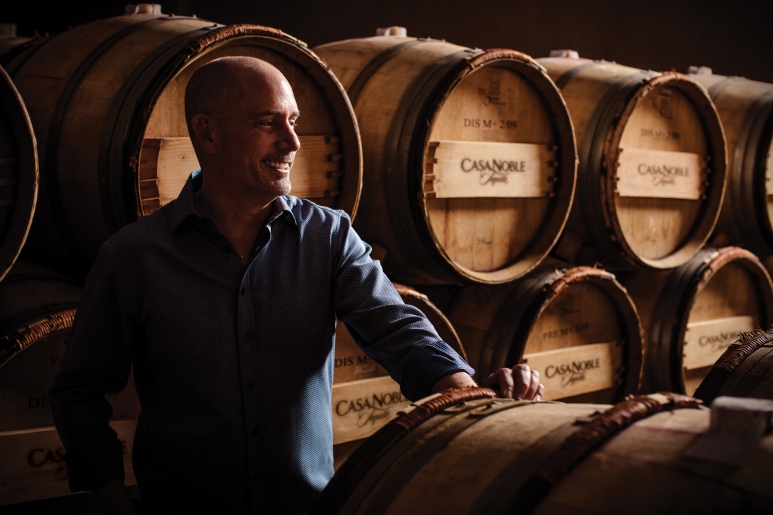 Jose "Pepe" Hermosillo, please tell us a little about yourself. How did you find yourself in spirit distillation?
JH: Tequila started in my family in the 1700's, with my great grandmother x8 who was married to the brother of Pedro Sanchez de Tagle, recognized in history books as the first official person to make tequila. My family then acquired an estate that produced tequila for 100's of years, it is fun to see the old titles of property describing how we had 20 small ovens and 200,000 agave plants with a value in the 1800s of 38,000 pesos, which translates to about $20,000 in current exchange rate.
For me personally, my tequila making started at a sad time when my father passed away as a young man and it became my quest to create something very special, something we could be proud of. Now, looking at Casa Noble I see a long journey of hard work, and great satisfaction.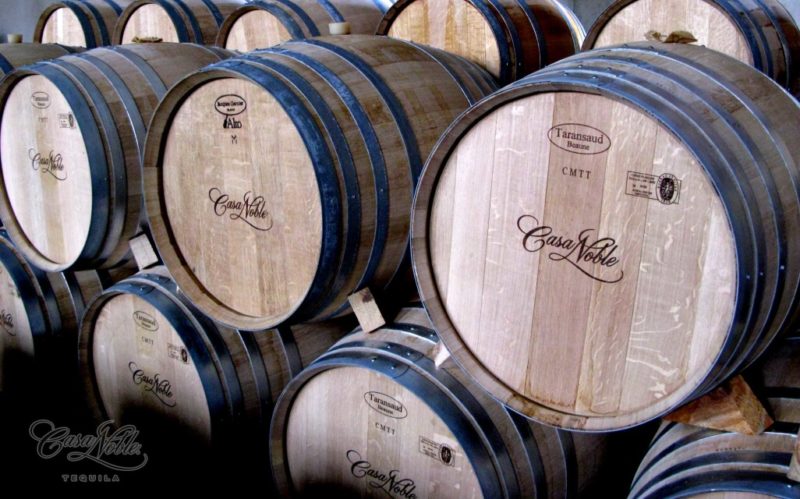 Tell us about your distillery and the name. Why did you start it up? Did you set a gap in the market?
JH:  Casa Noble's name has a double meaning; "noble" refers to its pursuit of making the best possible tequila and also means "agave" in Greek. So it means both "Noble House" and "House of Agave."
Casa Noble is a passion project that started with the simple goal of wanting to make the best tequila we could. I took all my family's collective knowledge and created a process where we painstakingly care for every single step to create a balanced, complex, three-dimensional spirit, but true to what it is; Tequila.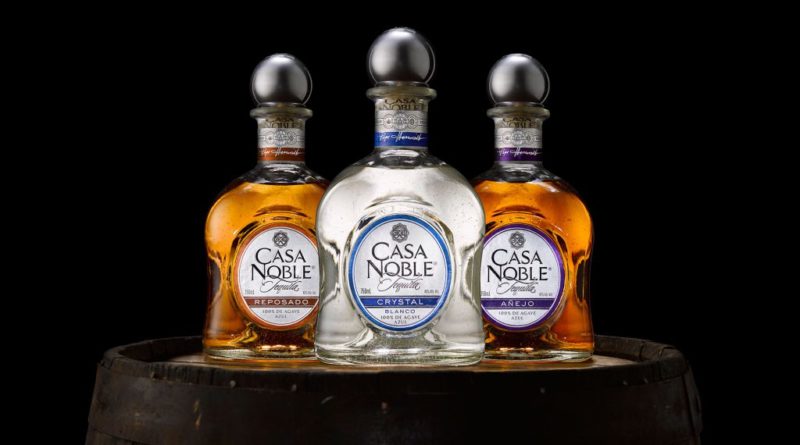 ---

"I think, like many things in this life, you must have a lot of patience, work hard, work smart… a lot of hard falls but just get up and keep going" – Jose Hermosillo

---
What tequila expressions do you currently produce and how are they all different?
JH: Today we have seven expressions in the Casa Noble family, and something new and very special in the works. More to come on that later this year!
Our three core tequila expressions are all small batch, Crystal, Añejo and Reposado, and each have their own personality and flavor. The aging process is different for each, ranging from zero days for Crystal giving us true purity of the spirit; 364 days for Reposado, which is a marriage of the agave and the barrels that ties us to the earth but with additional complexity from our beautiful French White Oak barrels; and two years for Añejo, also aged in the French White Oak, which brings to life this wonderful three dimensionality, with elegant aromas and array of textures, making it a very special spirit.
Then we have the even smaller batch tequilas, which are our single barrels, and together with the CRT (Regulatory Counsil of Tequila) we created the category. Single Barrel Reposado, Single Barrel Extra Añejo which is a five year old, and a very unique Joven which is bottled at proof, 102, and then rested for 6 week in French Oak.  From each barrel we only get about 300 bottles each numbered and signed. These expressions are for the real enthusiasts, those who appreciate the finest craft tequila.
Then there's Casa Noble Alta Belleza, which is a passion project and first of a series we call Seleccion del Fundador. This first iteration is very exciting, we chose the best agaves, stayed true in each step, from our stone oven cooking, gentle extraction, natural fermentation, pod distillation, and then we aged for three years in these beautiful new French White Oak from Taranseaud Tonnellerie.
We took it a step further and finished the tequila in T5 barrels, the best of the best of France, which previously held this amazing wine called To Kalon. To Kalon in Greek means High Beauty, therefore Alta Belleza. These barrels imparted such amazing aromas and depth, we believe this is something very unique to tequila and spirits.
We only made 563 bottles of Alta Belleza for all the world, it is a true limited edition since these will be the only ones ever produced, making it a rare and exquisite tasting experience.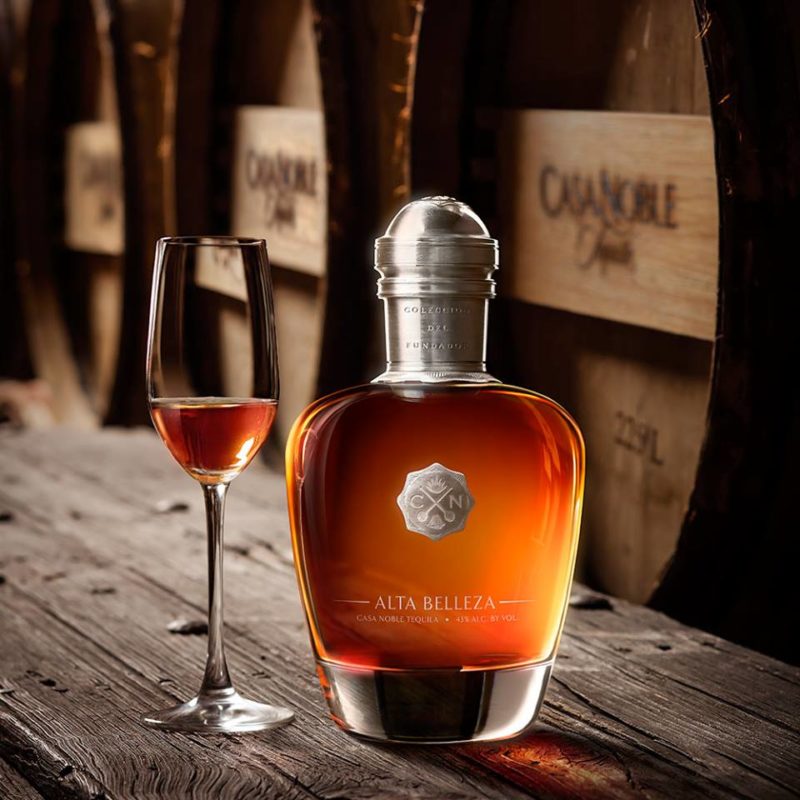 Both the American and the World Market is now heavily dominated by Whisky, do you personally feel that Tequila will one day be on the same level, or even surpass?
JH:  Absolutely. I believe tequila will keep moving in the ultra-premium direction, a similar trajectory as brown spirits.
Ultra-premium tequila is something that brings pleasure to the palate, but also has rich history and is part of our culture. People more and more are looking for an experience and a tequila with an interesting story and not just a product. The category keeps on growing and it's very exciting to watch and be a part of.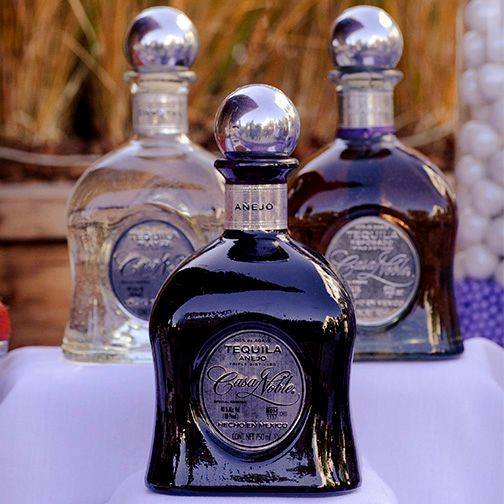 How do you plan to expand nationally? Maybe even globally one day?
JH:  We need to keep focusing on education, opening people's eyes to this amazing spirit, our main focus is getting it in peoples lips, so they can truly taste what Casa Noble is all about, smooth, elegant, complex, balanced spirit. We have enjoyed incredible growth in USA, double and even triple digits in the past years, but we want to keep true to what we are, so we are careful with maintaining our philosophy of care and patience. Of course we have been in Mexico since the start and we look to continue the growth in our home land.  Globally, we are sold in countries such as Canada, China, France, Germany, Italy, Japan, Philippines, Puerto Rico, Singapore, Taiwan, Ukraine and the UK; we are looking to these markets to develop a true following and appreciation, so we are not in a hurry.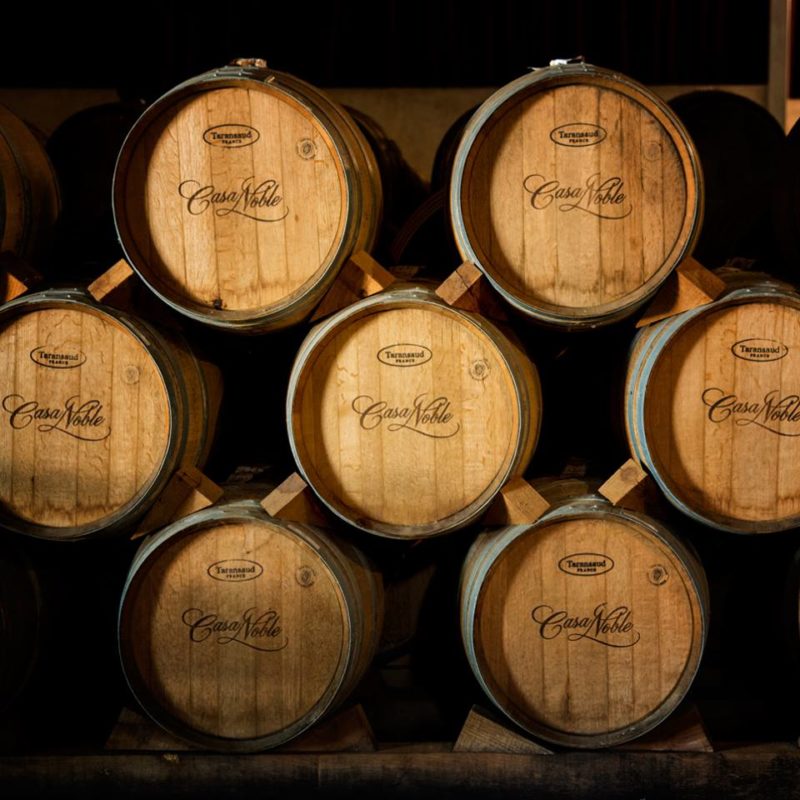 Where do you see your distillery 5 years from now. What are the hopes?
JH:  When I used to do trade shows many years ago, everyone was afraid of tequila and now people love to talk about it and have their favorite brands.
People have embraced tequila in craft cocktails and enjoyed neat, and identify with it as a quality spirit. That's what I want to continue to see, the evolution of tequila, and more and more people enjoying themselves with the versatility of the spirit.
Casa Noble will never stop its pursuit to make the best tequila in the world, and I hope that five years from now, we will still be having fun doing so.
What lessons have you learned that you can share with our readers, throughout this whole experience?
JH:  I think, like many things in this life, you must have a lot of patience, work hard, work smart… a lot of hard falls but just get up and keep going… and now we can say we are in a great place.