We had the pleasure to attend the pre-launch party for the Oscar Wilde NYC venue on August 16, 2017.
Oscar Wilde is the longest continuous bar in NYC at 118.5 feet. Oscar Wilde celebrates the legendary Irish writer and is housed at the former headquarters of NYC's Bureau of Prohibition and the mob who reportedly listened in on the federal agents.
Oscar Wilde's food menu will feature traditional staples such as Cottage Pie and the signature Wilde Burger with imported Irish Beef and topped with crisp homemade pickled vegetables and chili aioli, as well as inventive plates such as Crispy Cauliflower Buffalo Wings buttered in rice flour and tossed with Sriracha butter sauce. For lighter fare, there will be dishes including Pan Seared Salmon with Leek Soubise.
Design features and artifacts were hand-selected from all over the globe, including a Belgium piano from the 1890's, a standing clock from England from the 1880's, painted glass from Milan dating back to the late 19th century, marble carved in Vietnam, one-arm bar chairs from Mexico, antique fireplaces and more. The Irish owners and operators of Oscar Wilde also own the popular Lille's Times Square, Lillie's Union Square and Papillon Bistro & Bar. The owners spent over $4 million dollars sourcing all the antiques to make this venue truly a one of a kind experience.
As we write this today, the Oscar Wilde is open for business. We wanted to share a small preview for those who have yet to make their way out to NYC to visit this extraordinary venue.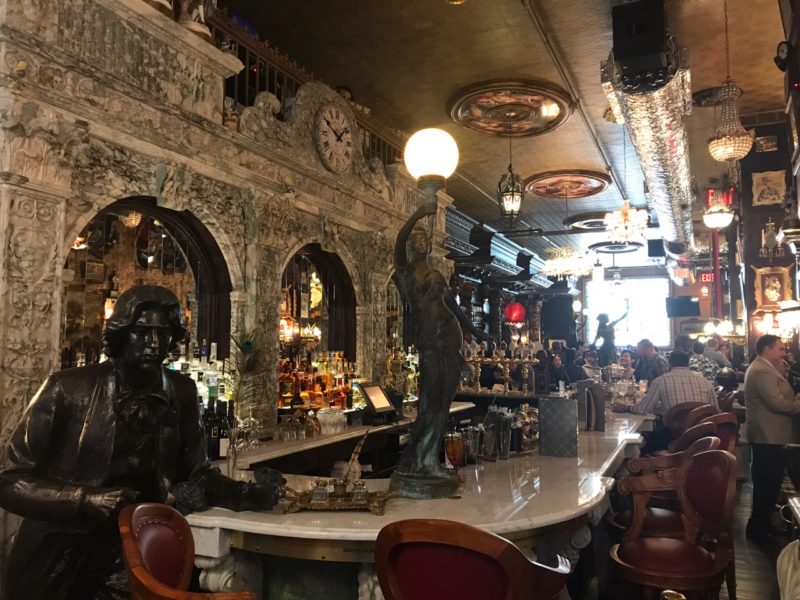 (The start of the longest bar in NYC)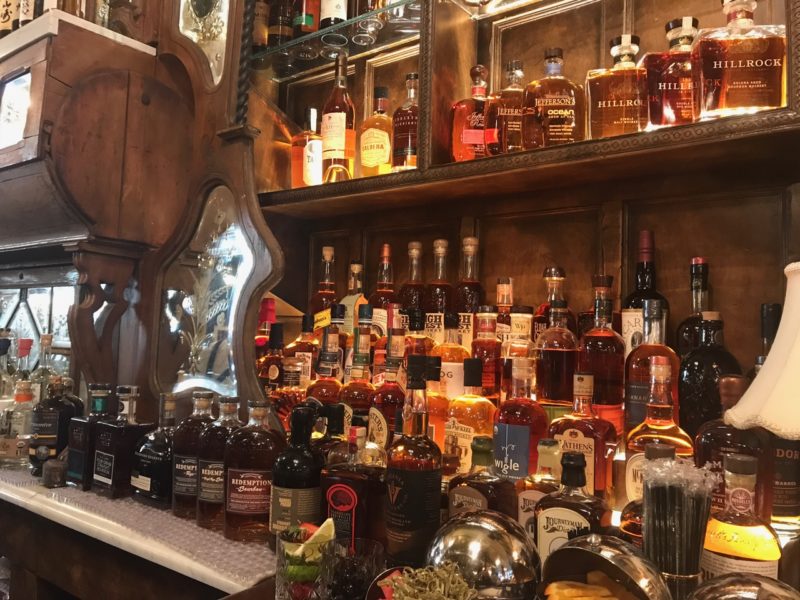 (Impressive Spirits Collection, over 300 different varieties of Whisky alone)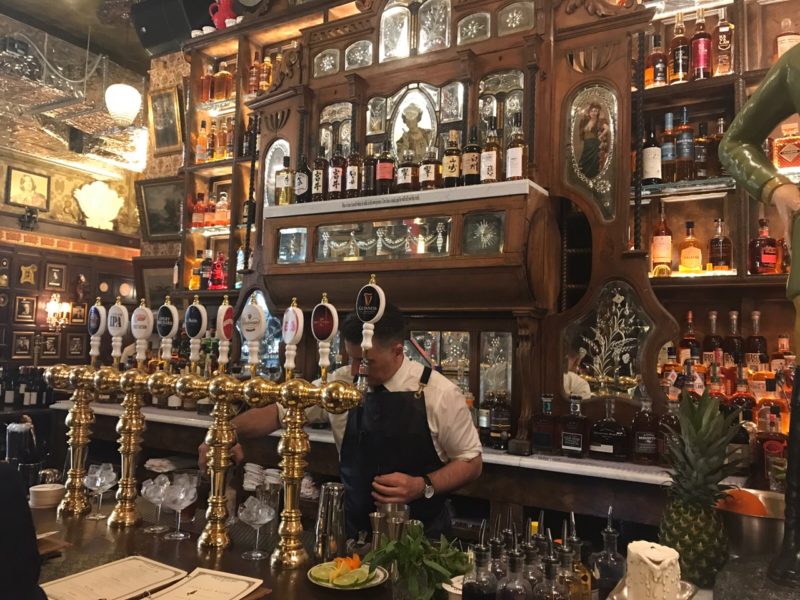 (Even more Whisky, and a talented bartender making some classic cocktails)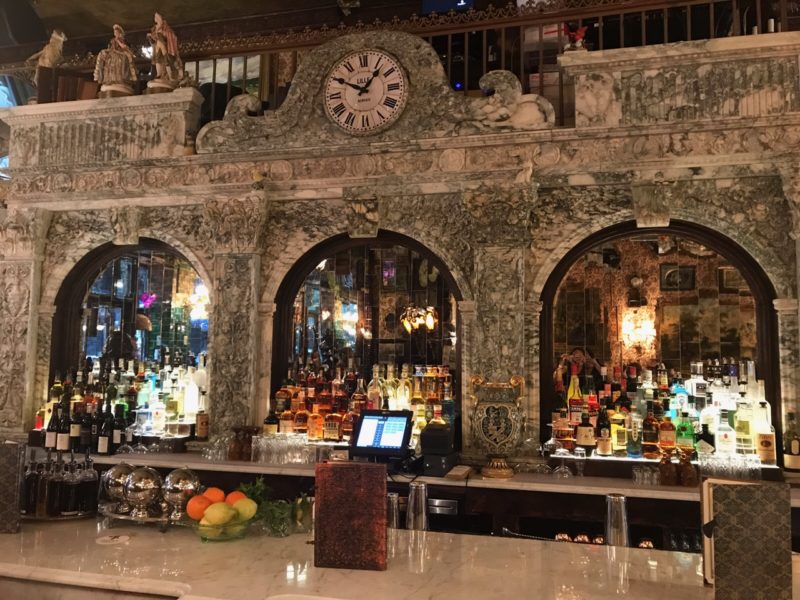 (The architecture brings you back to a time almost forgotten but revamped)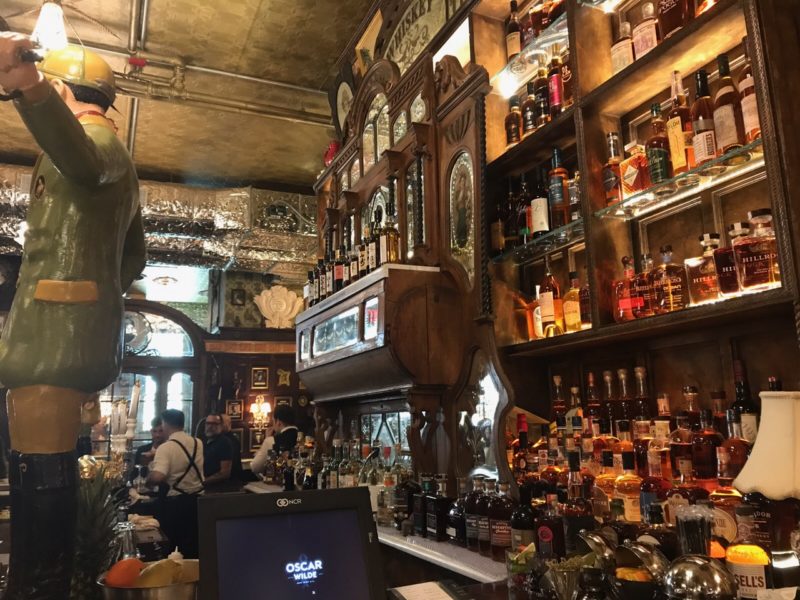 (Wider View of the Whisky Cabinets)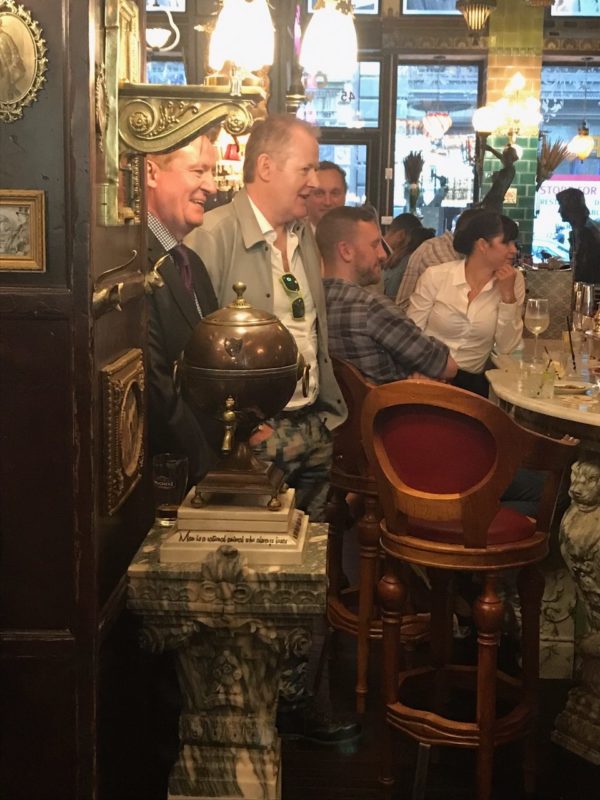 (The two legends behind this place of wonderment)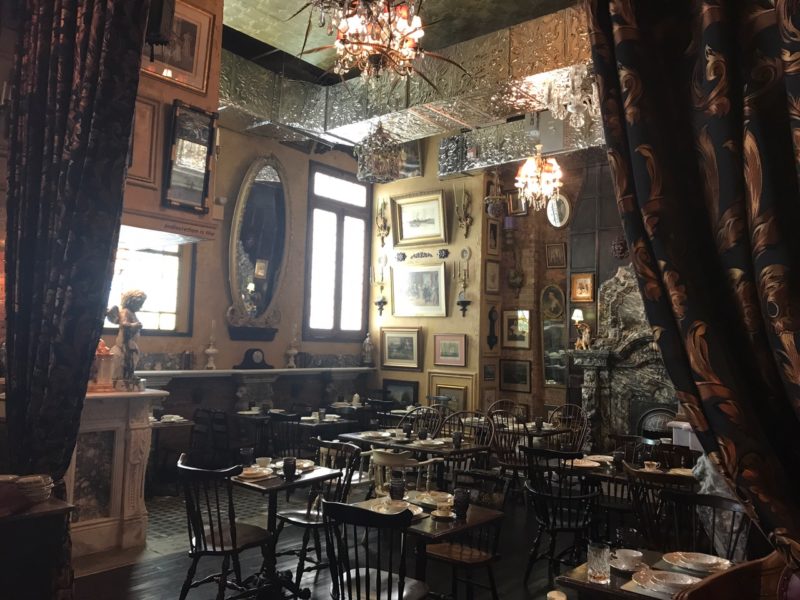 (Back room for private dining)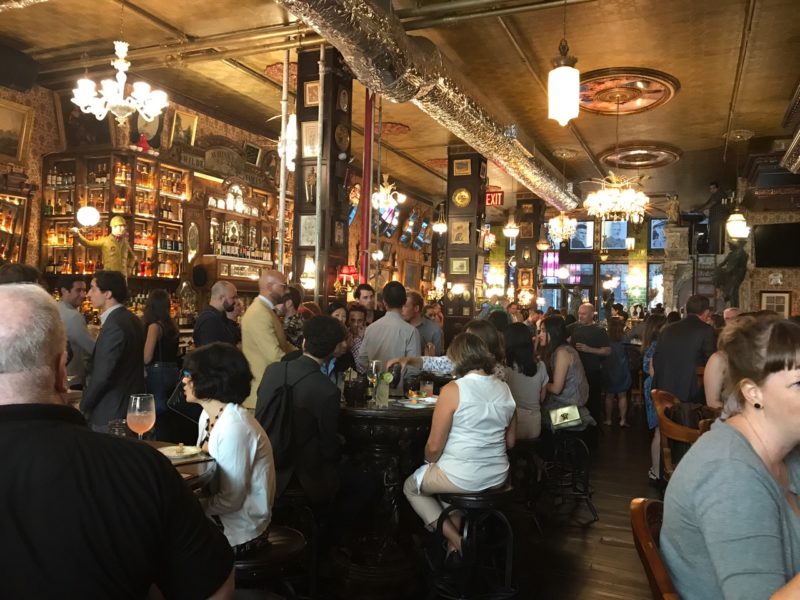 (Anxious crowd enjoying all that the evening had to offer)
Besides the decor and antique layout, the whisky collection really had us excited as this would be a destination for all types of enthusiasts. From the whisky connoisseurs to the first time whisky embarkers, the Oscar Wilde has an amazing collection to keep everyone engaged. Some of our favorites from the night can be found below.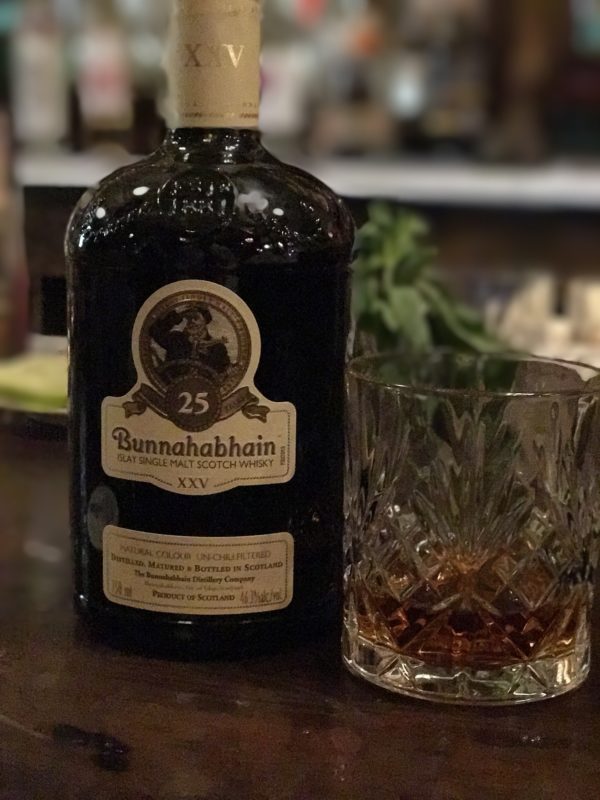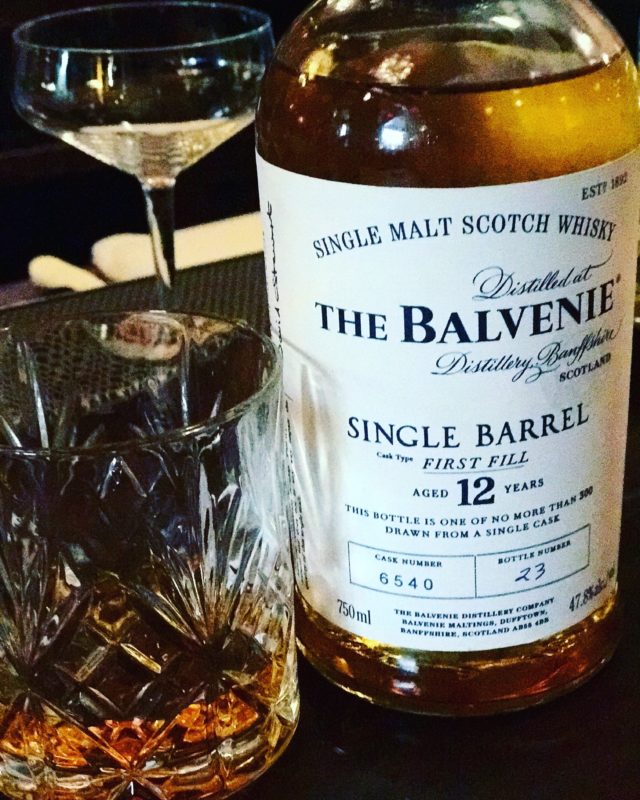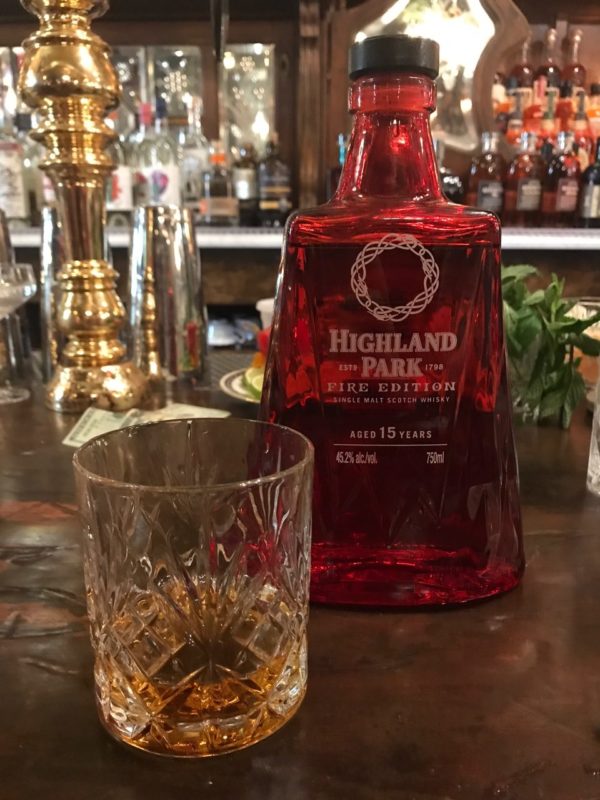 Overall, between the exquisite food and dining options and the tremendous spirits collection, this is a true gem added to a great city of New York. There are far too few legitimate whisky venues in NYC that can compete with what the Oscar Wilde has to offer. And with a great food pairing menu, the decor and live entertainment, I cannot see anyone who can even come close.