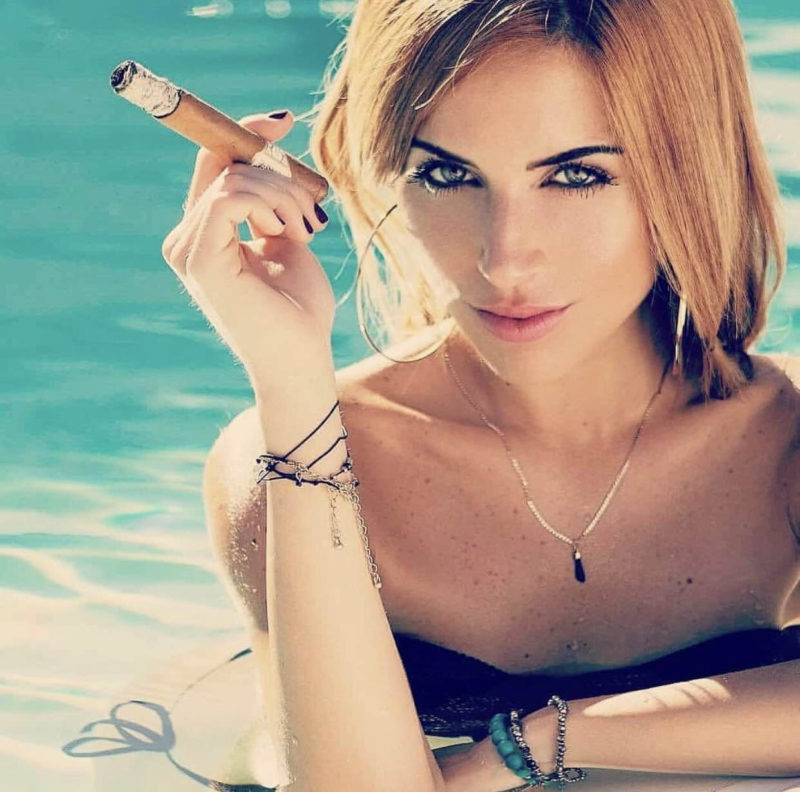 Beatriz lets kick things off the old fashioned way. Please tell us a little about yourself.
BC: I tried my 1st cigar when I was 16, in the Habano Festival in Cuba. At that moment, Partagas hired me and one of my friends to be the hostess/models for the booth they had at the festival. I remember one of the guys that worked there gave me a cigar, and to be honest, I just wanted to try it because I always thought it was cool. At the beginning I hated it, but after a couple of days working the environment and trying 2-3 cigars a day (only a couple of puffs each time) I began liking them. I became a casual cigar smoker at 16 years old. My friends use to make fun of me all the time.  Believe it or not, even if everybody thinks that all the Cubans smoke, it's very rare to see young people smoking cigars. With the new generations the tradition has been disappearing specially in Habana; now if you go to Pinar del Rio, you may see more cigars smokers. As a Cuban female born and raised there, I wanted to continue to experience and develop the tradition that makes my country popular all around the world.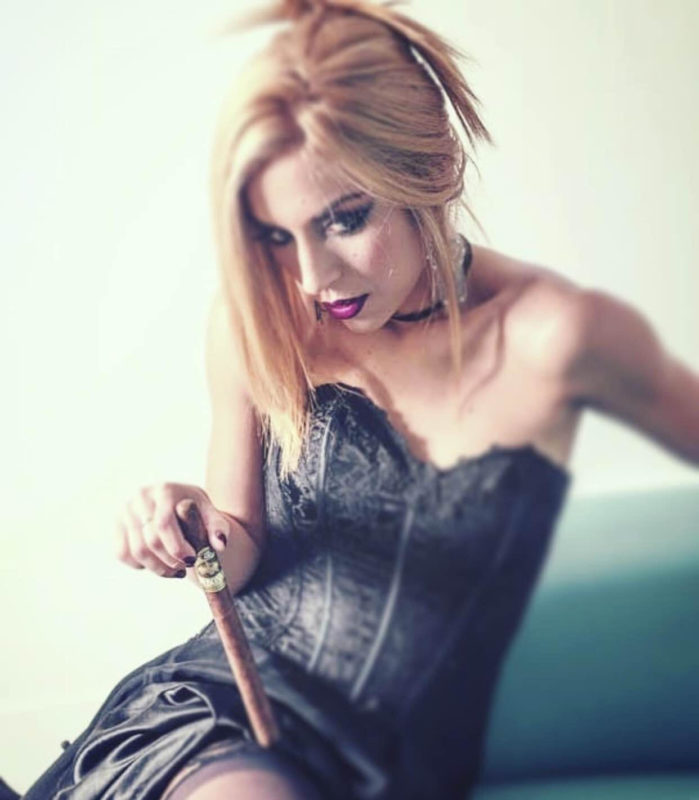 Because you're attractive, do you a lot of male cigar smokers assume that you're not a serious cigar smoker? If so how do you handle their ignorance?
BC: I think in most of the industries, if you are young, female and attractive, they do not take you seriously. You have to learn how to deal with it, be full of confidence and just kill them with kindness and with your knowledge. I don't pay a lot of attention to difficult people, I try to ignore them, and just smile, but if they get to aggressive I just ask them key question that I know is going to be hard for them to respond. It's actually fun. Although I have to be fare, all of my friends and clients, cigar smokers, trust me 100%. When I used to manage Casa de Montecristo, more known now as Prime Cigar, in Brickell, I use to have clients that would wait for me to ask me what they should smoke; they always listened to my recommendations, and always treated me like a professional.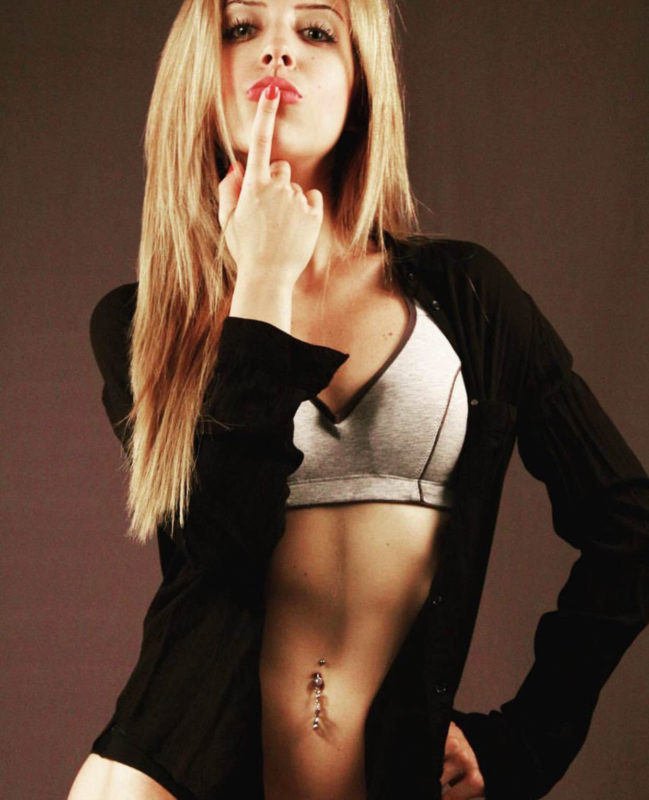 How have some of your girlfriends and fellow models reacted to you smoking cigars?
BC: Usually models and some actors that I've work with hate cigars. Every time that I have a shoot or something they start asking: how do you like it so much? It smells bad, what about your hair? haha… those types of question.  But when I am shooting I do not have breaks to smoke cigars so they don't have to worry about it. The only time that I smoked cigars while shooting, was when I was doing the movie: "7 dias en la Habana", the movie, with Benicio del toro. Every lunch break he would smoke a cigar, even if he is not a big cigar smoker, he just wanted to do it, because our camera guy was a big cigar smoker. That was a very cool experience.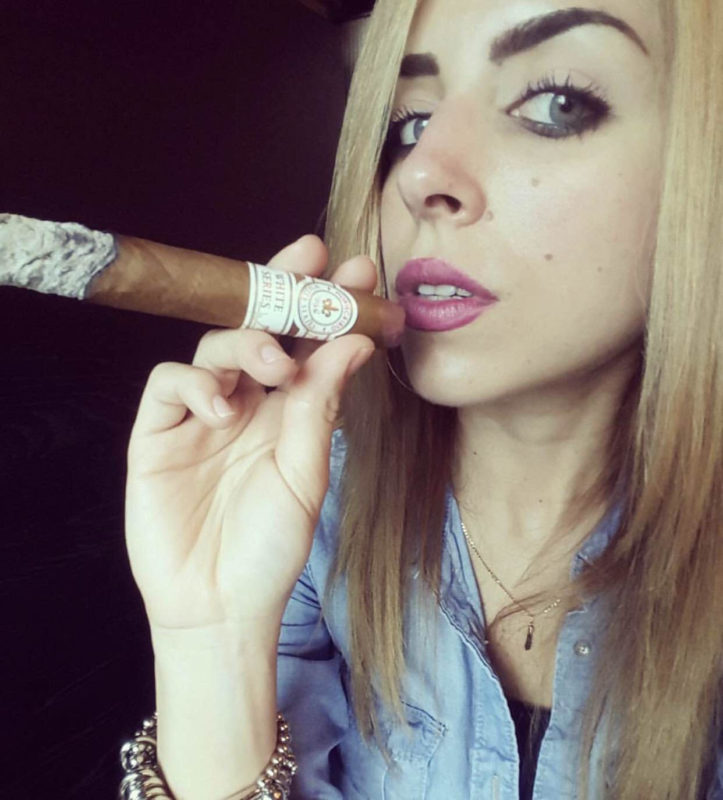 I know you come from the Cuban decent; does that mean you prefer to smoke strictly Cuban cigars? or do have you found yourself immersed in all sorts of different tobaccos? i.e. Dominican, Nicaraguan, etc.
BC:  I definitely like Cuban cigars, but the quality and consistency have changed throughout the years. I believe that Dominican cigars and Nicaraguans have great quality and consistency, even if the flavors are totally different. Cuban cigars are very salty, like a mineral taste, very hormonal. It doesn't sound very attractive if you say it like that but it's a different profile, very unique and flavorful.  I love them!!!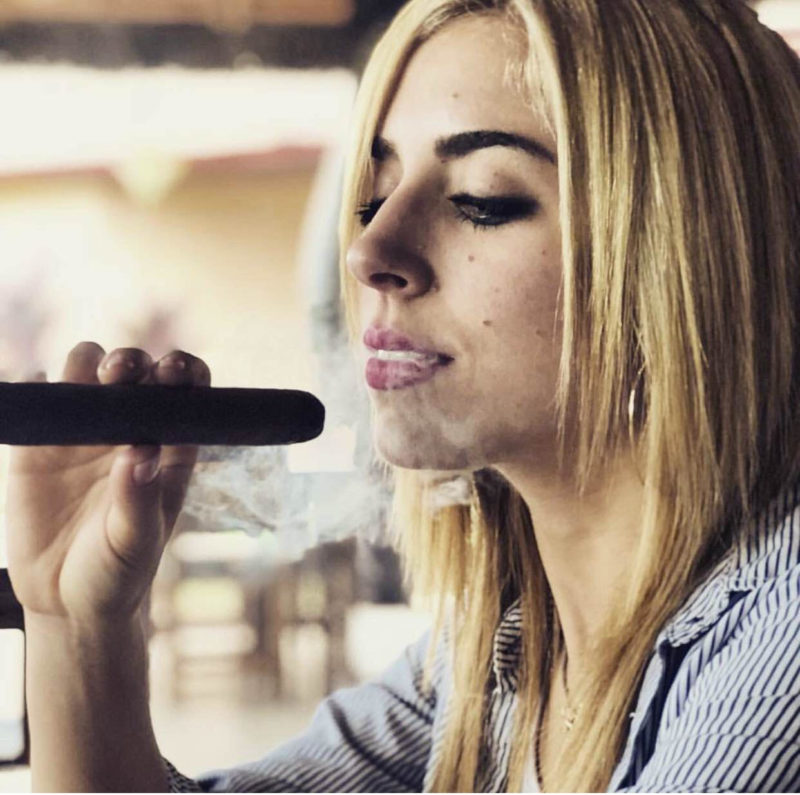 What is it about the tobacco industry that excites you? Also is there anything else you would love to see from the tobacco industry itself change?
BC: What I like the most about this industry is that usually everybody knows each other; it's like a big community, very friendly. You meet amazing people. Cigars are a great reason to bring people together and share amazing moments. Also it is a great environment for business.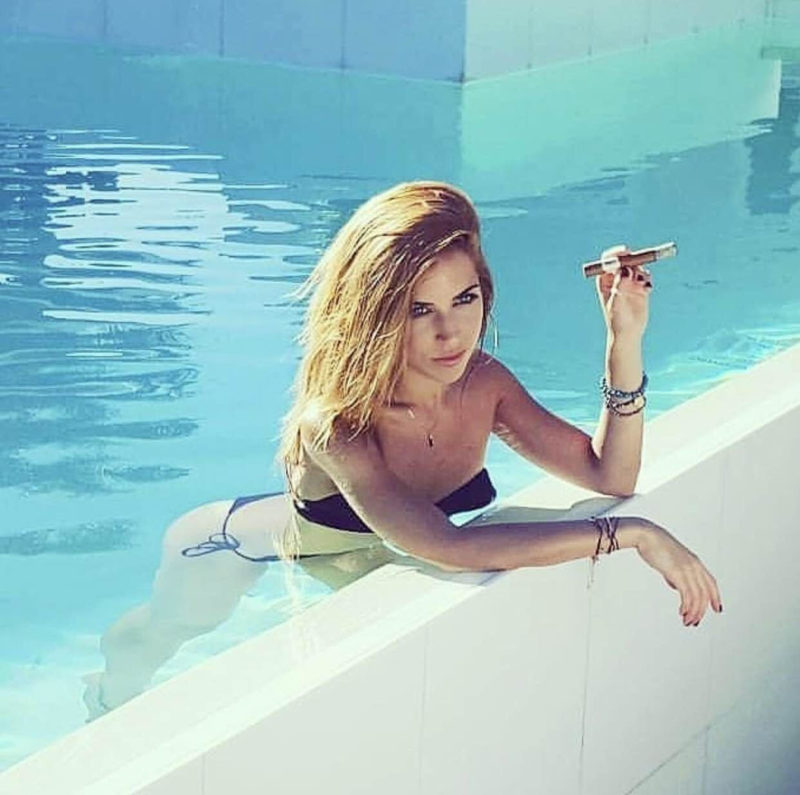 From personal experience, what advice would you give other women who are looking to embark into the world of cigar smoking?
BC: To all the women that are cigar smokers just follow your heart and believe in yourself. If you really want to do something you have the power to accomplish that goal. If you tried and failed, congratulations!!! Most of the people don't even try. We need to take risks and enjoy the journey! No matter what other people think about us. Do things with passion and love. Nothing can go wrong like that.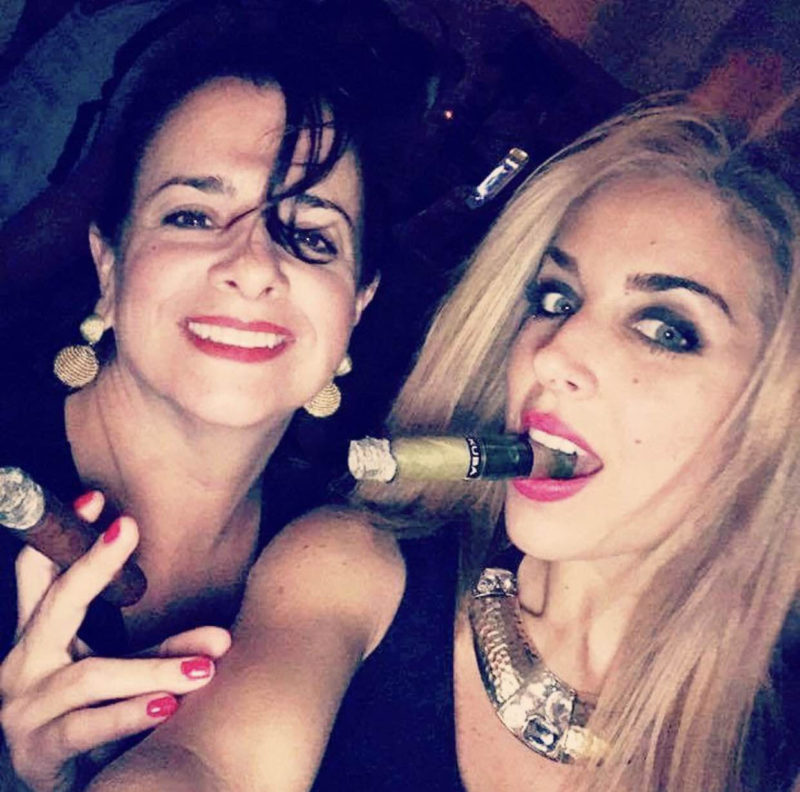 When enjoying the cigars, what flavor profiles are most important to you? 
BC: Uhm…. depends on my mood… right now I would smoke something full, but creamy…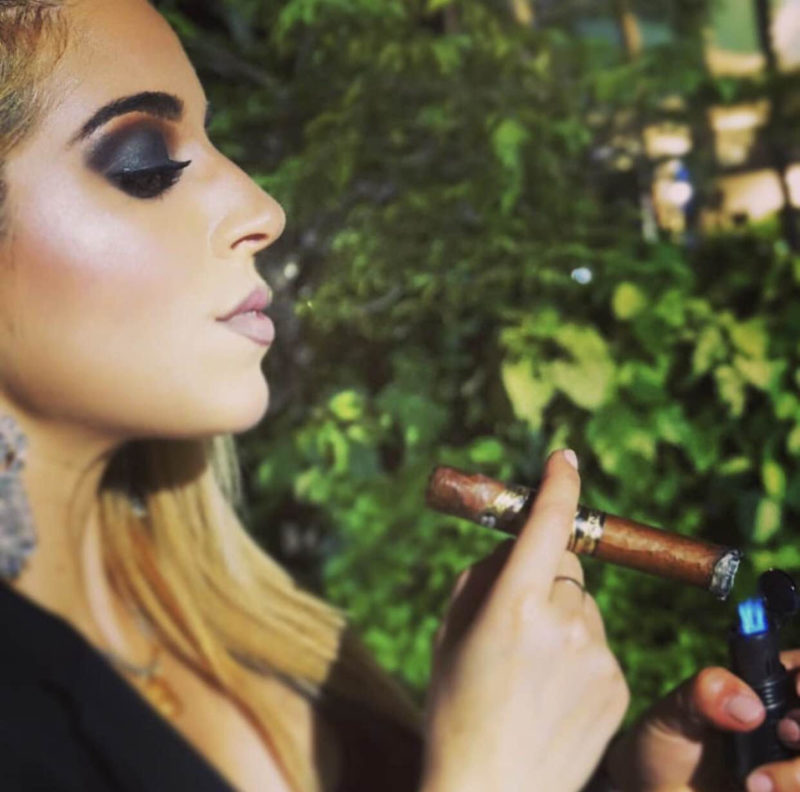 You work for the Tobacco Tours Company. Can you give us a little more information on that?
BC: Yes I do! I'm a part owner and tour adviser of Tobacco tours. It's a travel company focused in the ambassadorship and education of premium tobacco in Cuba. I basically take people from USA to the forbidden land to have a lifetime experience, visiting Cuban farms, factories, smoking Cuban cigars and getting to know the country as a local.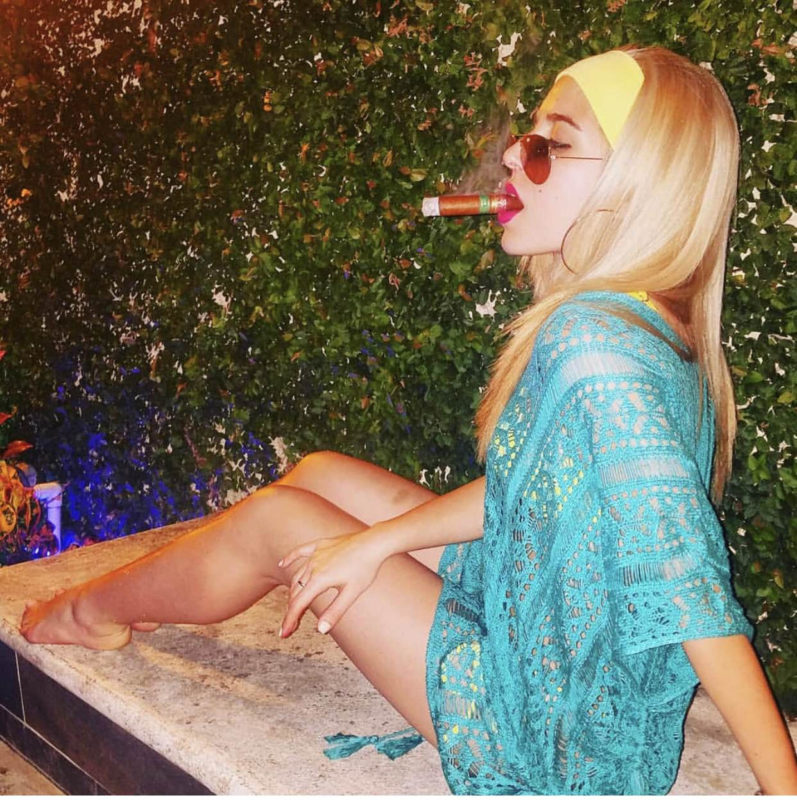 If you could smoke only one cigar for the rest of your life, which one would it be?
BC: That's a thought question….only one!? Ok one from Dominican would be Debonaire Maduro Belicoso. And one from Cuba would be Partagas Epicure No 2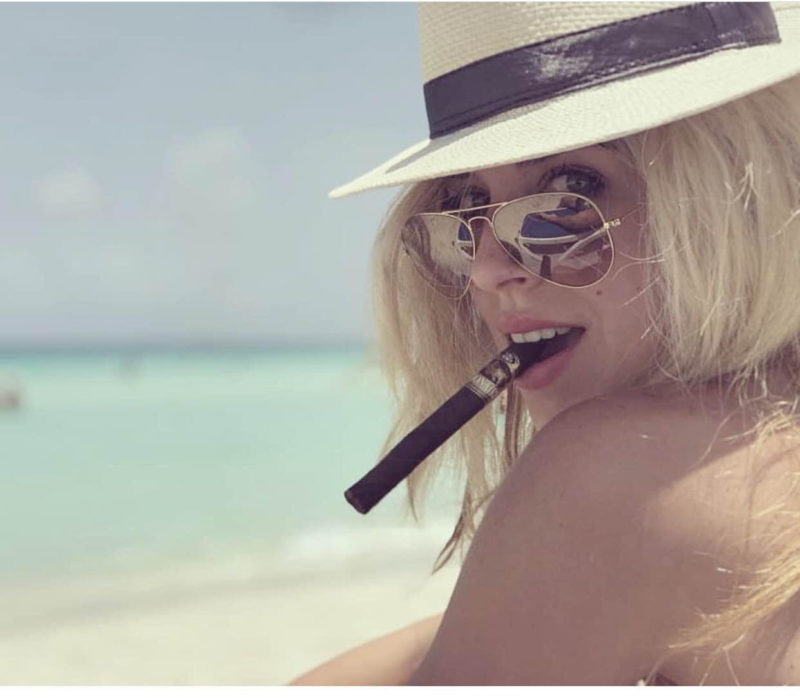 How do you balance modeling and acting with your cigar smoking venture?
BC:  It's hard sometimes that I don't have much time for anything between castings, shootings, marketing and running the tour company. But as long as you do things with passion and you enjoy it, you always find a way to make time.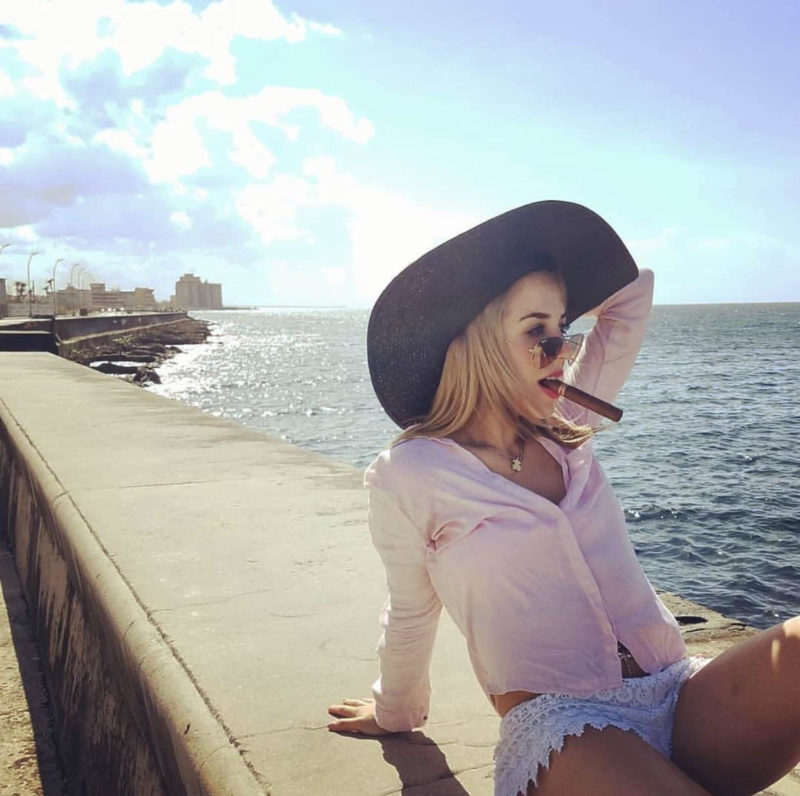 Aside from smoking cigars, what else do you enjoy doing?
BC:  Smoking cigars is part of my job and hobby, but I'm also a professional actress and I've been modeling for a while too. I also love dancing. I used to be a contemporary dancer for a while, but now I dance for fun and I love it. I'm also into fitness. I try to go to the gym at least 4-5 times a week. I'm a very hyperactive individual.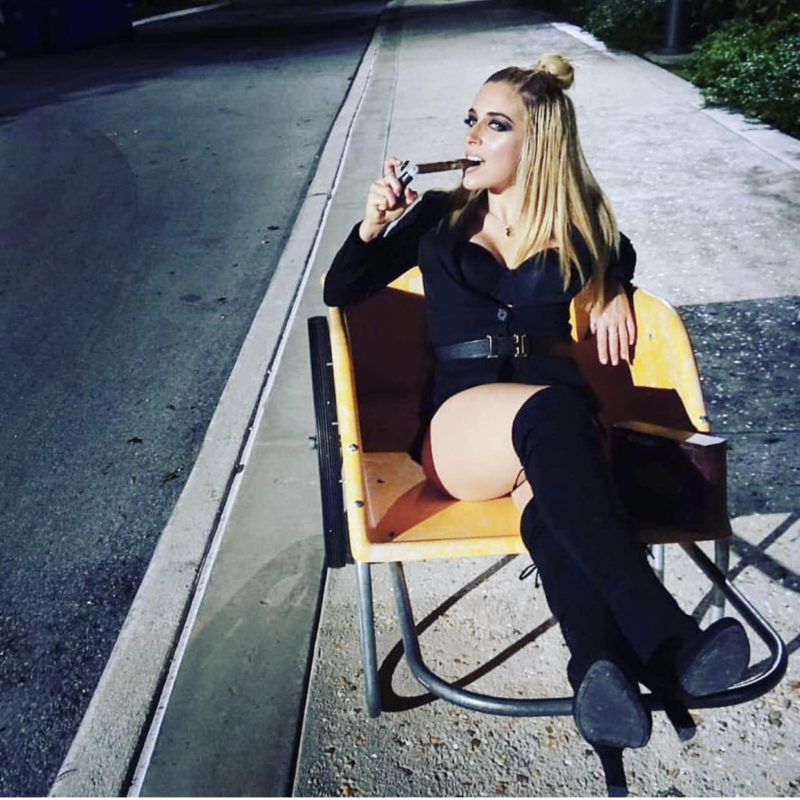 Is there anything else you'd like to share with our readers?
BC: Yes! First of all, thanks for the interview. Kisses and hugs to all my SOTL and BOTL, and if you ever have the desire to go to Cuba to experience what the world of cigars looks like there, don't hesitate to email me @ [email protected].