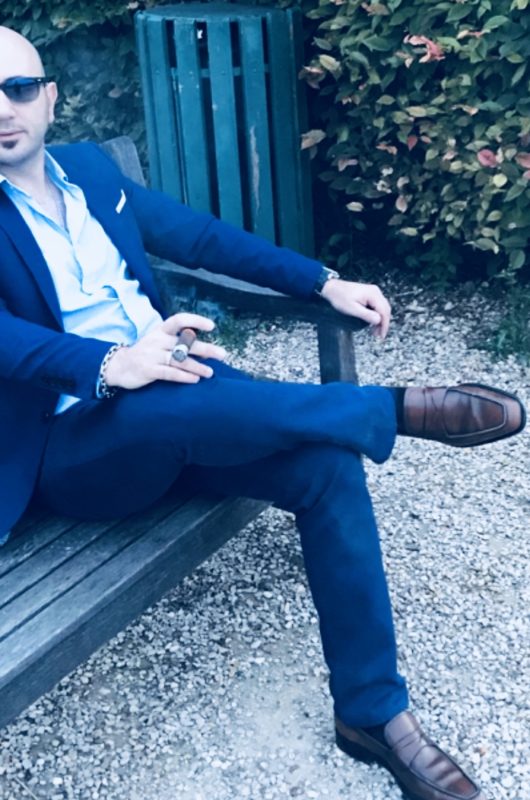 Arby lets kick things off the old fashioned way. Please tell us briefly about yourself and what you were doing before starting up Arbano cigars.
AA: First off, I would like to thank you guys for giving me the opportunity to share my passion with everyone.
Born in the 70's and raised in Europe, I spent 22 years in the advertising, marketing and print packaging industry. Having a strong background in marketing and advertising has helped me create the Arbano brand.  I speak 4 languages and love to travel, play the drums and sing classical Italian opera. I've always been very passionate about everything that I do in life.  As a child, I was very competitive and never did anything that I was not passionate about.  Losing was not an option.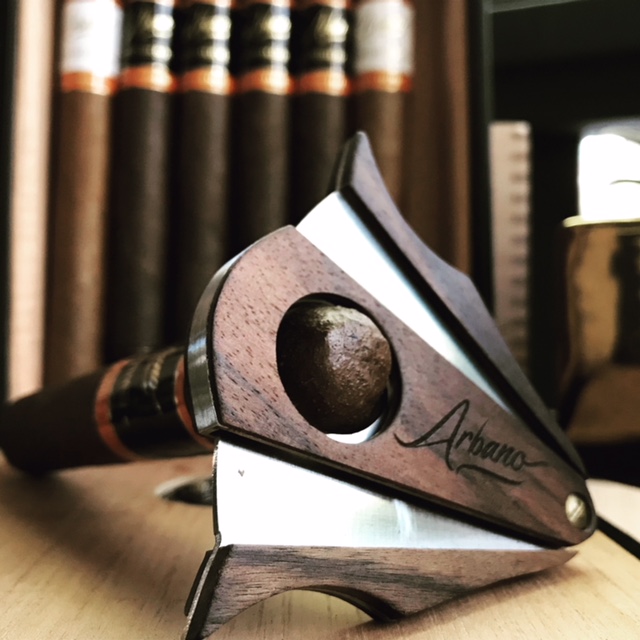 What was your vision for Arbano cigars? Do you feel now that the company is up and running that it came true, or is it always a "work in progress"?
AA: My fascination with cigars can be traced back to when I was just 8 years old watching my father come home after a long day at work to unwind with a cigar and assess the days' accomplishments. As an adult I vividly remember the first time I smoked a cigar at the age of 23. I recall the number of times it took me to actually light it.  Since then, whether alone or with friends, the experience of smoking a cigar remains magical each and every time. Over the years, I have learned that there is something very distinctive about selecting a good cigar and something very special about enjoying it with good company.  When I lost my father at the age of 38, it was then that I realized how vulnerable and fragile life is. I decided that before I turn 40, I must launch my own brand. The day I turned 39, I sat down and started brainstorming on names for the brand. In a matter of minutes, I came up with Arbano. It just felt right. Arbano is derived from Arby, which is my first name, and Habano, since one of our blends is constructed with a Habano wrapper that is grown in Ecuador.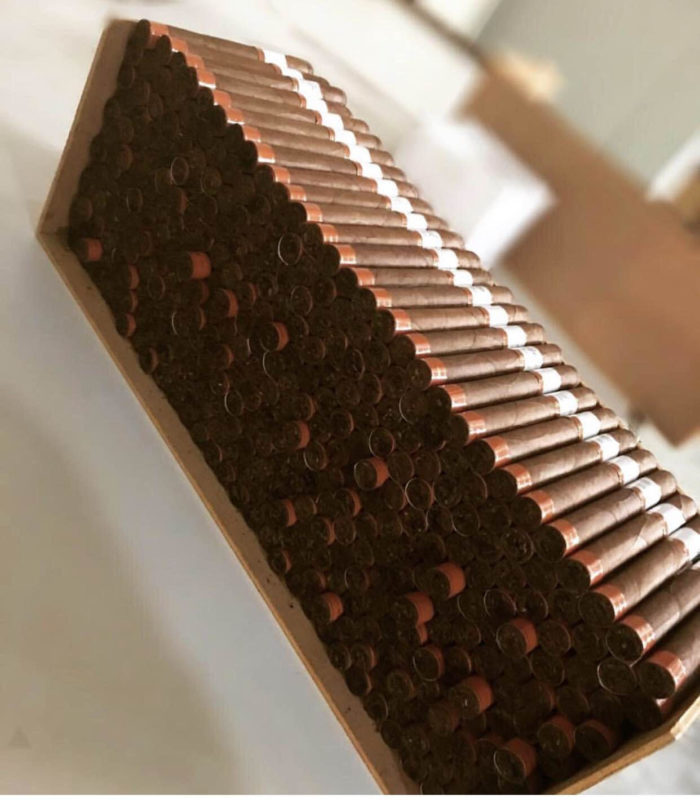 When you think about the process that goes into making the cigar, from the initial seed to the combination of tobacco to the actual cigar, which part is the most difficult in your opinion. Can you also give us the general how to process from seed to cigar.
AA: Cigar making is an art. From the initial planting of the seed to actually having a full size plant, to making sure the soil composition is right, to the drying process and fermenting, these are all very crucial parts of making a cigar. People don't realize sometimes how much effort is put into making a cigar. Cigar making has important steps. I cannot say that one is more important than the other. It's like a chain. All parts of the process are equally important. Cigar plants love hot and humid weather. The process begins by planting the small seeds. In about 2 months they grow into a seedling that is only a few inches tall and then they get planted into the fields. The process takes several months and then you have a mature plant. Next steps are to cure and ferment the tobacco, which is a very crucial step.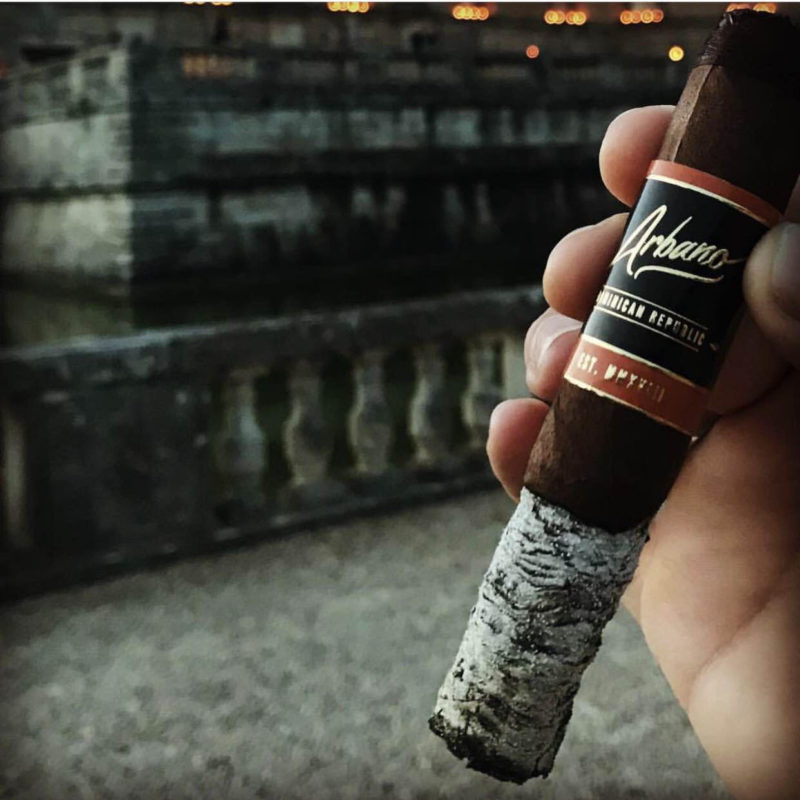 With so many different varieties or brands out there currently as well as the big competition from the Cuban market, what are you doing to stand out with your cigars?
AA: With so many brands of cigars available now in the market, you wonder how Arbano is different. With any product out there, whether it's wine or an electronic product, the initial key aspect is that the product has to be good. With Arbano, I wanted to create a cigar brand that stood out. We spent 9 months on the design of the cigar bands, choosing the colors of the bands, and making sure that it was appealing to both men and women. Working with an amazing team of developers and designers, giving them a hard time along the way to make sure we can perfect the Arbano website.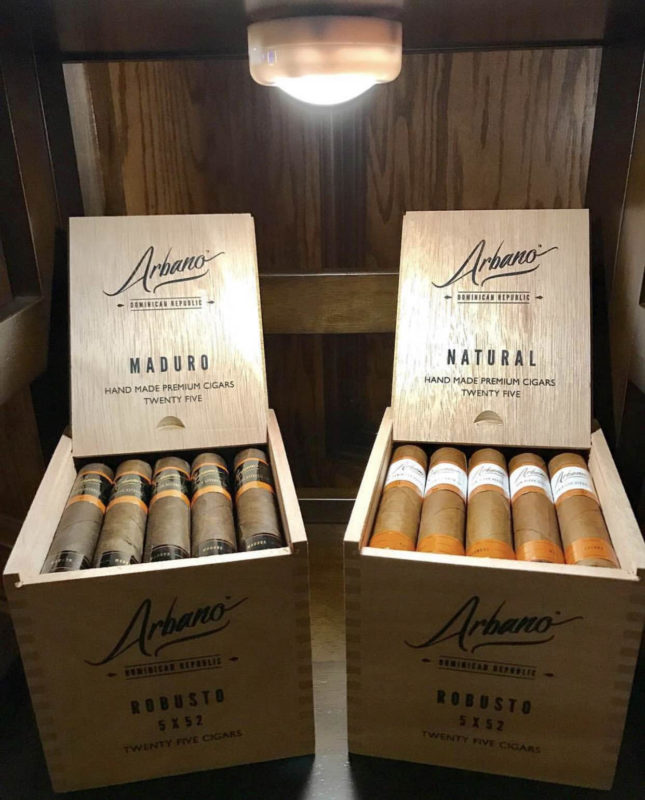 What types of cigars are you currently producing and how are they different from each other. 
AA: I was blessed enough to connect with an amazing cigar maker that was nice enough to share his 25 years of experience with me and guide me along the way.
I wanted to create two blends when I started. Our blends include a Natural Series, which has a mild to medium profile, constructed with a fine blend of Dominican binder and Ecuadorian filler and finished with a beautiful Ecuadorian Habano wrapper.  Our Maduro Series has a medium to full body profile, hand crafted with a special blend of Dominican binder and filler and finished with a Silky San Andres wrapper.
I am a perfectionist by nature and anyone that knows me can confirm that, so the packaging and branding aspect of the cigars was very important for me.
Given that Arbano is a boutique cigar brand, the most important thing for my company is developing one-on-one relationships with my customers and understanding their needs in order to make my customers feel special. I actually travel to meet and greet my customers and share my passion with them. People are missing that extraordinary service that companies once had.
It's a daily challenge to make my brand better and be able to reach out to people as much as I can. Staying humble and being able to take criticism are key for any entrepreneur. Be motivated, be passionate and don't micromanage, but hire the right people, even if they are more expensive than other vendors. Surround yourself with positive people and always be open to learning new things.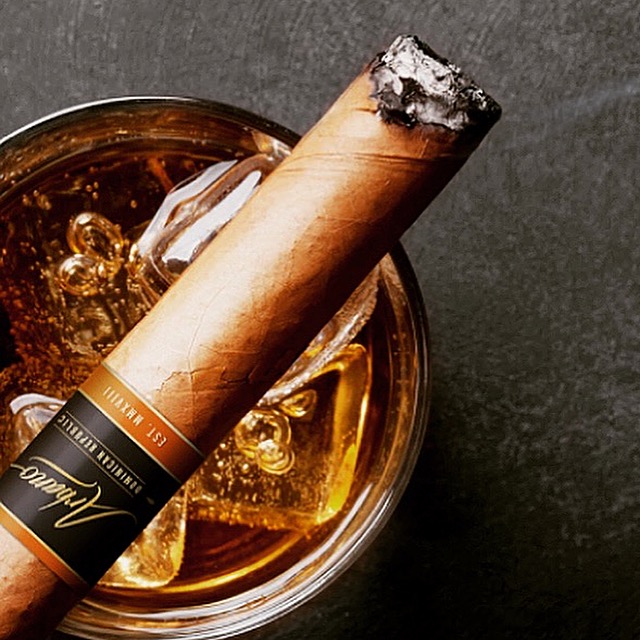 Social Media has been a key component for a lot of brands these days to grow brand awareness. With so many cigar influencers in this industry and media channels, how are you using social media to grow your own brand?
AA: Social media has been a very helpful resource for us and our brand allowing us to share our story and vision with the world. We are proud to have been able to develop an amazing website that is user- friendly and helps us daily with our online sales.
Anything else you'd like to share with our readers? Do you have any special releases or something we should be on the lookout for in the near future?
AA: While I can't enjoy a cigar with my father anymore, he remains the driving inspiration behind launching Arbano. Drawing from his self–made entrepreneurial spirit and combining it with my enthusiasm for the cigar industry, I created a cigar experience that aims to evoke the full nature of life. After all, life is filled with wondrous highs and vulnerable lows, but most of all, life is bursting with opportunities to connect and experiences to enjoy.
Visit us at www.arbano.com and be part of the experience.