The cigar community in general as well as on Instagram has been known to be a very inclusive group of people. Regardless of gender or status quo, this community comes together around the notion that when enjoying a great cigar, it's all about the mood and the environment and everything else is left in the hallway. That being said, Taste the dram had the wonderful opportunity to speak to a new up and coming cigar aficionado Joana aka Instagram @Jlovecigars. Joana brings a certain level of confidence and class to the industry. Joana is a 41 year old single mother of 2 who resides in the Philippines, loves cigars and motorcycles and has enough cigar knowledge to fill the room. So without further distractions, please check out her full interview below: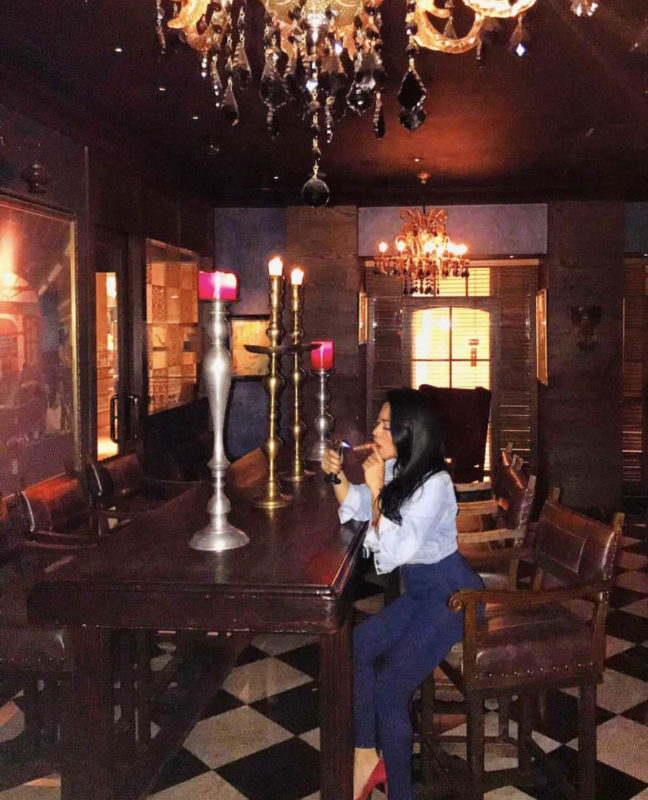 Hi, please tell us a little about yourself. What is your name and how did you find yourself in the world of cigars?
JG: Hi TASTETHEDRAM. My name is Joana Gonzales, very honored to be interviewed. I'm from the beautiful country of Philippines. I'm a single mum with two children. Being a single mom doesn't hinder me to find some "me time" to enjoy my cigars or ride my Harley. One evening in 2004, I was in a bar with my girlfriends in a particularly playful mood. I saw a guy smoking a cigar and I just liked the way he looked smoking it, very chill. So I went up to him and asked to try it. I was a little surprised to find out that I liked it right away. The taste, the smell, all of it.
That first moment of having a cigar that roll between my lips was like an unforgettable kiss. It pushed me to crave that amazing taste. So I immediately started to do what I could to look for better cigars. It is quite hard here in the Philippines, where they are very expensive and often hard to find. Luckily my cousin living in the USA, helped me out a bit and introduced me to his friend who works in a cigar shop. This friend of his did a lot to help me understand what makes a good cigar and helped me develop my taste as I started exploring more.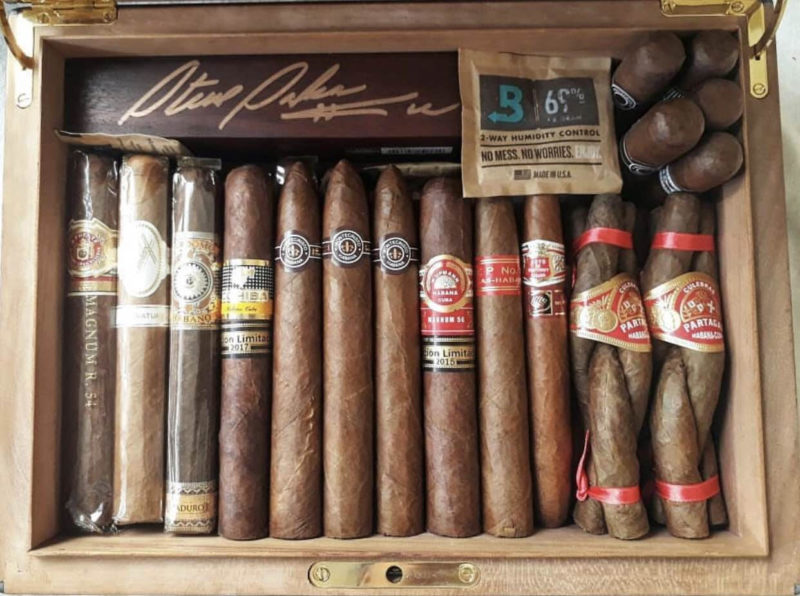 How did you get into premium cigars?
JG:  It's been a steady journey of smoking domestic cigars (the Philippine's has several cigar producers), Nicaraguan and Dominican Republic cigars. I've only recently started to enjoy Cuban cigars.
Luckily, Manila has many places to smoke plus the weather allows you to smoke outdoors too.
I ride regularly with Harley Owners Group Manila and there are a few smokers there. Cigars and Harley's go together so well.
This year I've spent more time with Whisky Society of Manila and Philippines Cigar Aficionado groups. There are many people in the whisky group who enjoy cigars too, so it's great fun when we meet up. What's great about cigars is that people are so generous and often give me cigars to try.
Being a female cigar smoker is rare in the Philippines but slowly we are growing in numbers. I'm always trying to encourage ladies to try a cigar.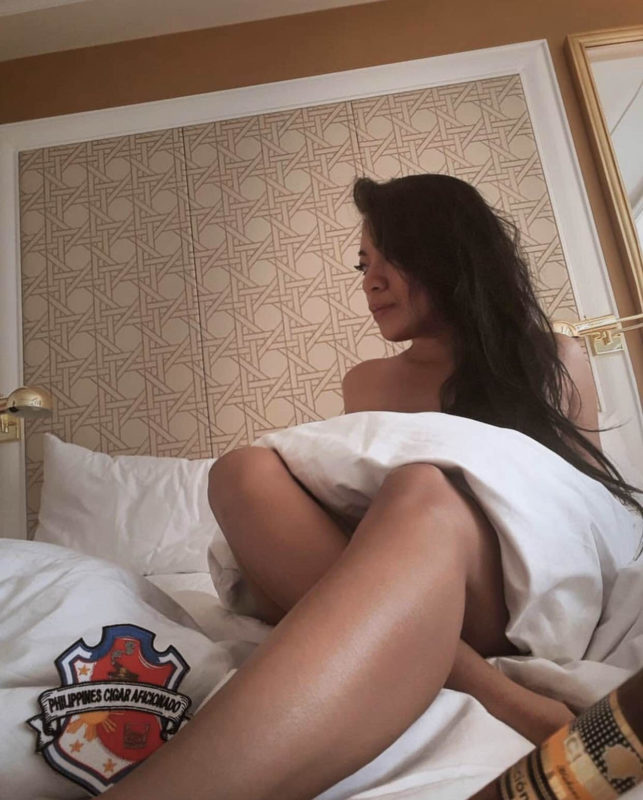 What was your first premium cigar?
JG: OLIVA V GOLD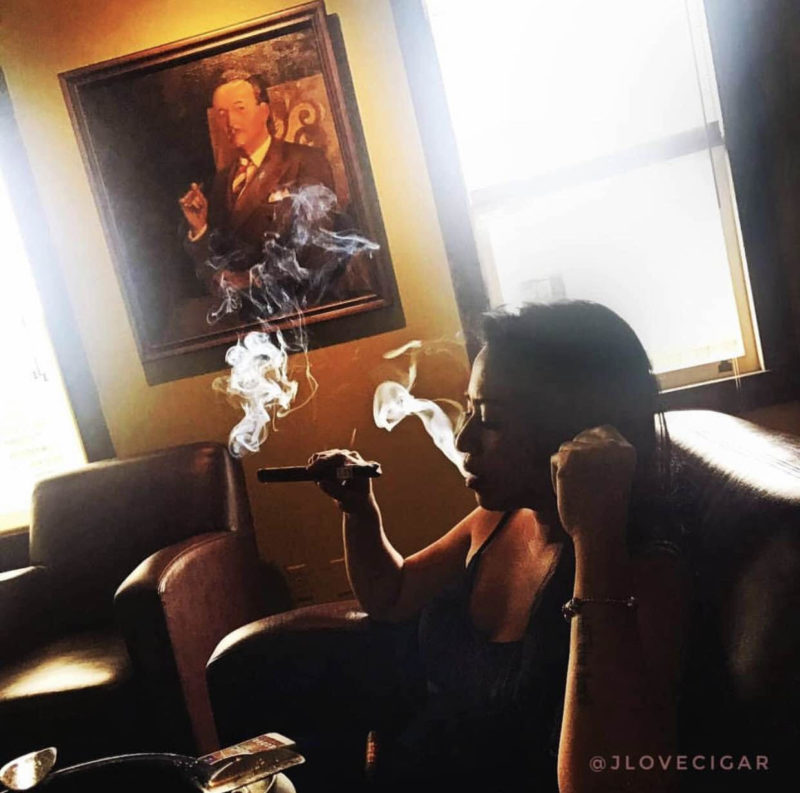 What was your first aged or vintage cigar?
JG: PUNCH PETITE CORONAS 1970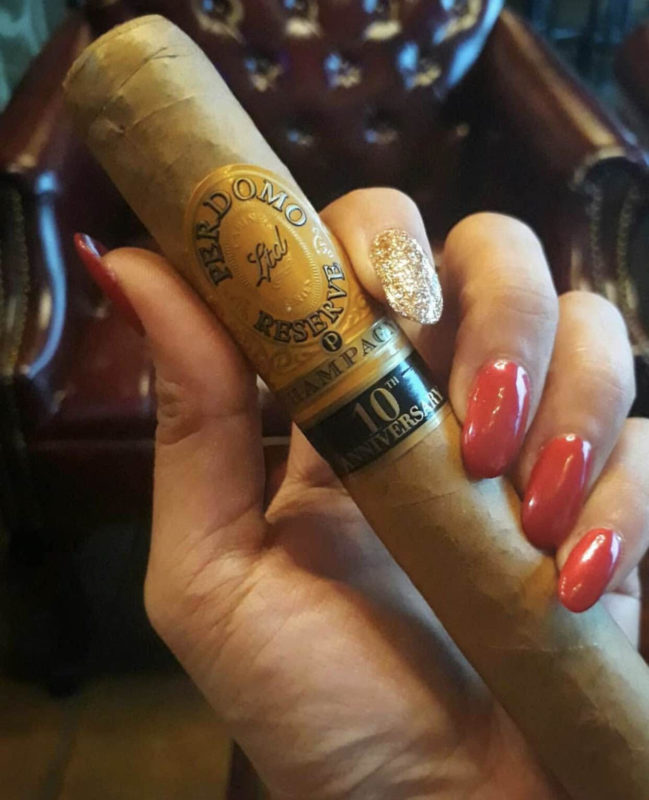 What are your most important criteria for judging cigars? 
JG:
Condition of the cigar – how it's been kept.

Color and finish of the wrapper.

Signs of damage. 

How it feels in the hand. I think it's important to choose a cigar that feels comfortable in your hand.

Does the size of the cigar match the time I have to smoke it? Sounds silly but I think it's better to finish a cigar in one sitting, rather than cutting it and smoking it later or the next day.

Price always plays a factor, good value is important. Imported cigars are not cheap in the Philippines.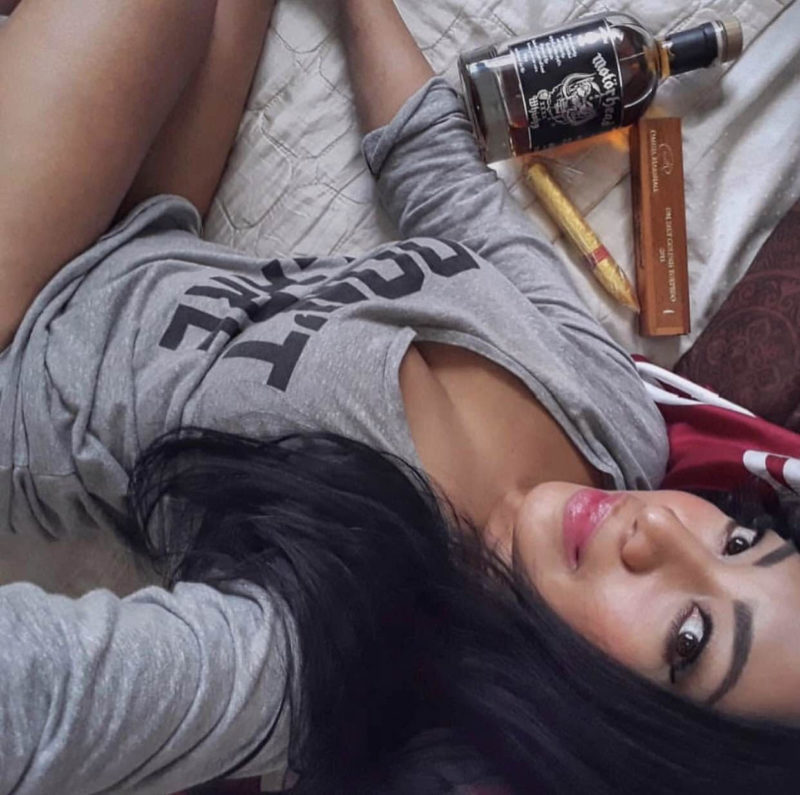 Is there a particular cigar of origin you prefer over the other? i.e. Nicaraguan, Dominican or Cuban?
JG: Previously I think I smoked cigars from all over the world but, more recently I've had more opportunities to smoke Cuban cigars. I would say that Cubans have the edge now for me.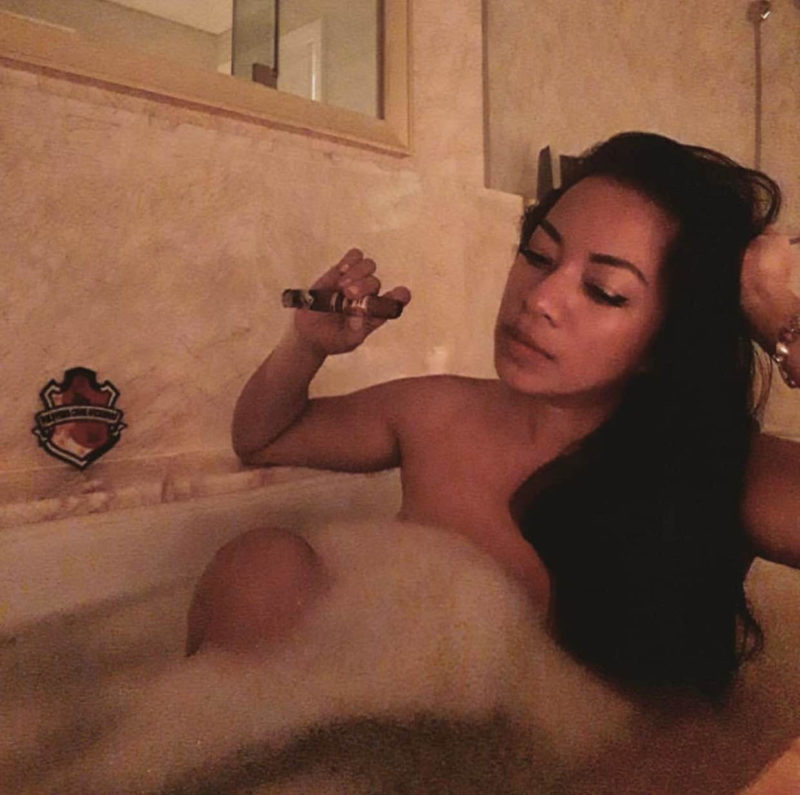 What flavor profiles give you the most satisfaction?
JG: As I mentioned, I have started to smoke more Cubans in the past year. I guess I prefer the flavor development, balance and complexity in them now. I still smoke a lot of Nicaraguan and Dominican cigars as I like to mix it up. Sometimes you feel like you need a bit of power or something light and creamy.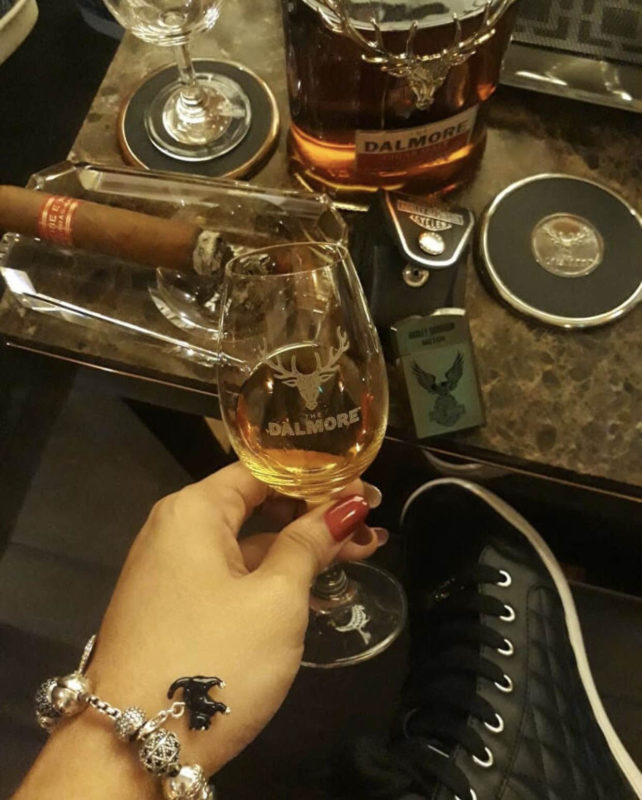 Why did you decide to create an Instagram account that follows your cigar journey? Was it a passion project or just a way to keep track of everything you smoked?
JG: It seemed a natural progression to start an exclusive cigar Instagram account to share my cigar journey with other like minded people. I enjoy reading the comments too. Instagram has also been a good way to meet more female smokers and encourage new ones. The number of ladies who smoke in the Philippines is low but I'm working on changing that.
My friend Virgil (a.k.a. Blu Thompson on Instagram) started the Philippines Cigar Aficionado group on Facebook then IG. Virgil invited me to be an admin on the group, which I was very flattered by. I think it's working slowly and I've met a few more ladies who are trying cigars. The Whisky Society of Manila is also a good portal for me to share my love of whisky and cigars to an even larger audience.
Asides from cigars, what else do you enjoy doing?
JG: I'm lucky that one from my favorite hobbies is something I get paid to do! I work for Harley-Davidson of Manila as General Merchandise Manager, an easy route into my passion of riding a motorcycle. I go out of town with the Harley Owners Group on our bikes, every other weekend.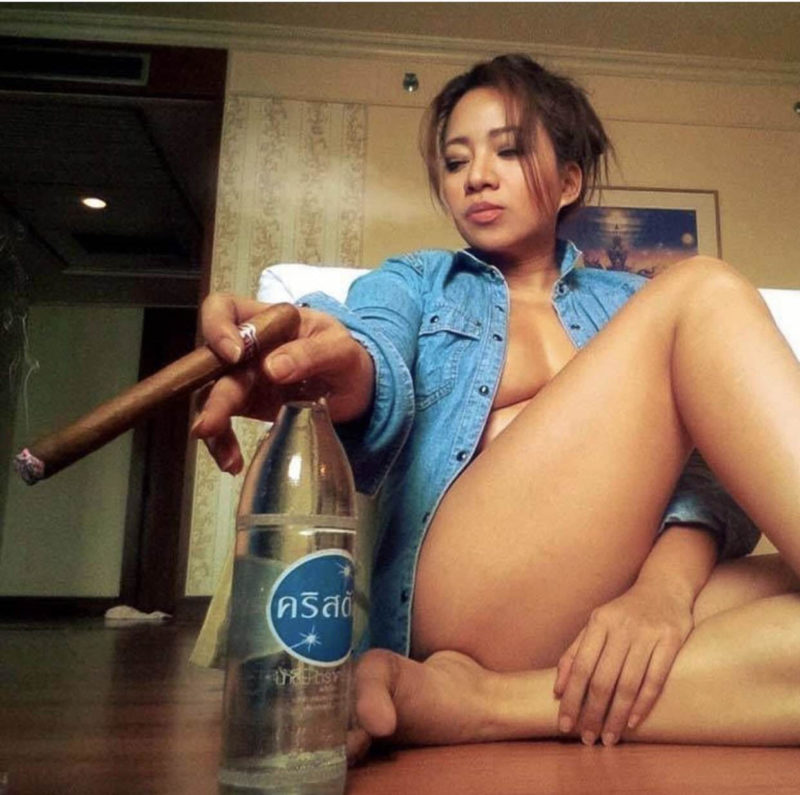 As you know the cigar industry has been heavily dominated by men for a while now. But now we are seeing more and more women in the industry. What do you think is responsible for this movement, and also what would you personally like to see more of from the tobacco brands?
JG: I don't think it's easy to identify one thing that is responsible for seeing more women in the cigar industry. It's more a natural evolution as many cigar owners have wives and daughters who become heavily involved in the business. They have eventually taken over the business or set up their own brands.
Great examples of this are Yadi Gonzales of Flor de Gonzales, Karen Berger of Karen Berger and Don Kiki cigars, Nikka Estrella of Saga cigars and Emma Viktorsson of Freja cigares. I also really admire Angela Yue who owns a number of cigar shops in California as she's Asian too. Of course last but not least is Cynthia Fuente, the First Lady of Cigars in my book. These women are fantastic role models for a new generation of lady smokers.
More promotion and exposure are the main things I'd like to see for women and their brands in the industry but, more importantly that their cigars to be recognized as good cigars in their own right, not because a woman owns the brand.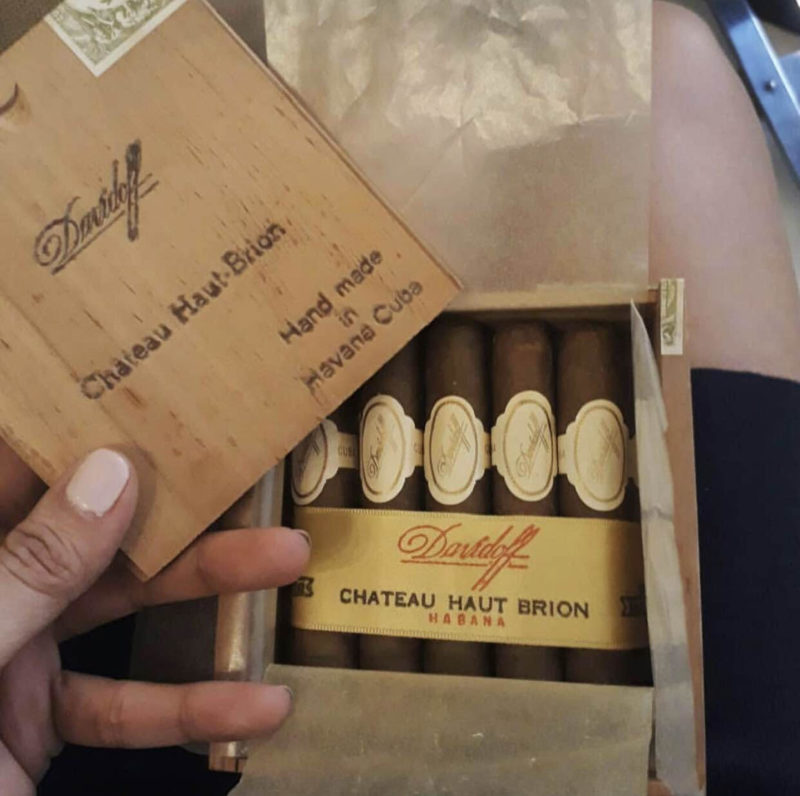 What is it about the tobacco/cigar culture that keeps you so drawn in?
JG:
I think it gives power to my femininity
Friendship
Socializing
Sharing a common interest with others
Meeting people from all different walks of life
And my fabulous boyfriend who is a Habanosommelier and shares his passion for cigars with me
Lets talk cigars. What is your everyday go to cigar?
JG: I love smoking Cohiba, Montecristo, Trinidad, H.Upmann and Bolivar – a mix of these Cuban cigars.
And for New World cigars – Leaf by Oscar – Maduro, My Father's Cigar- The Judge, Perdomo Anniversario, Tabacalera 1881 Perique.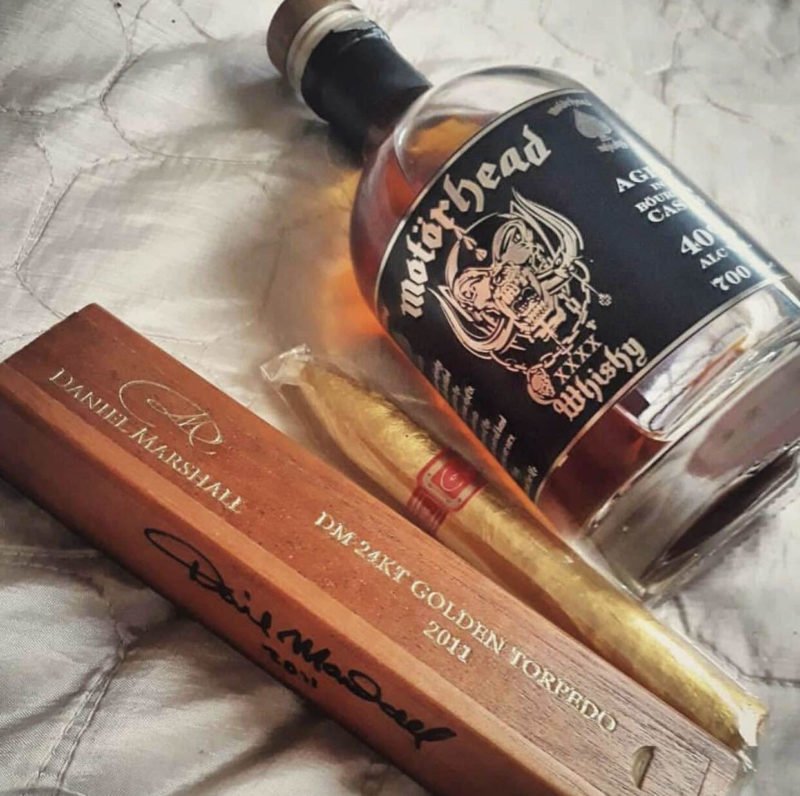 If you could share some words of wisdom with your followers on Instagram, what would you tell them?
JG: 
Smoke everything and anything, give it a go, you never know you might enjoy it
Hashtag – name it and use them
Don't be afraid to ask questions, no matter how silly they might sound to you, tell them you're a beginner
Is there anything else you'd like to share with our readers?
JG: I think that cigar smoking is very empowering for a woman and it adds sexiness to your style. It's something very elegant, chic and ladylike when done right.