We have been fortunate enough to be part of an amazing whisky community on Instagram. The whisky community is very knowledgeable and inclusive. Only recently, we've had the pleasure and privilege to expand and make new friends within the cigar community. Just like the whisky community, the cigar folks share the same values and beliefs. One of the gentleman I had the pleasure of speaking to was Harry, aka @londoncigars.  Harry was kind enough to share some exquisite Cuban cigars with me, while we chatted about Scotch, Cigars and Motorcycles. The conversation seemed to have gone on for hours, well it almost felt that way. That's because the generosity of the people in the community generate such a humble feeling of self. So without further ado, please enjoy the read below.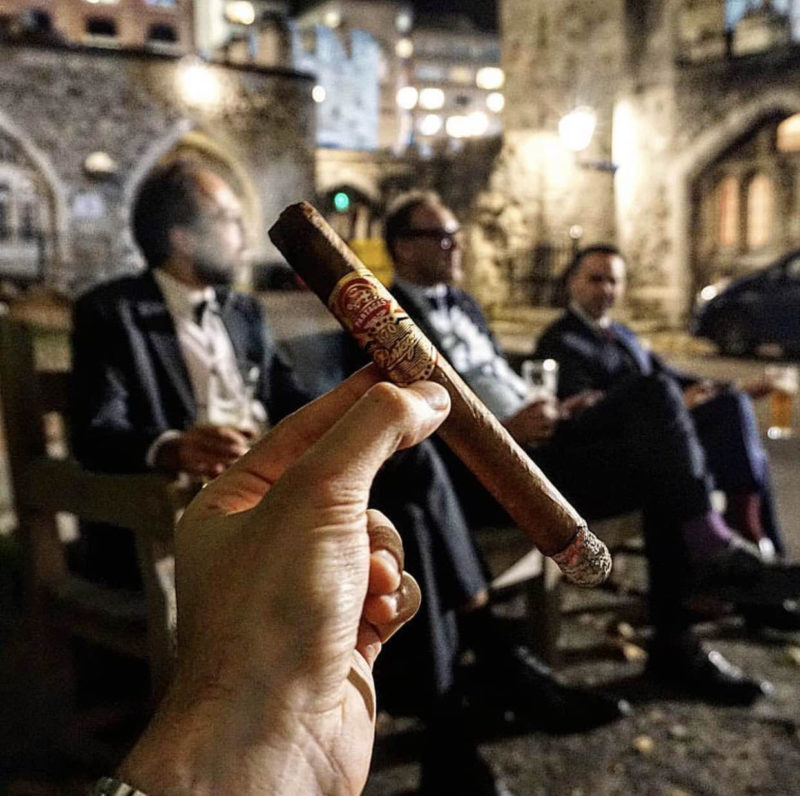 Can you tell us about yourself, your story, and how you developed an interest in cigars?
H: My whole family has enjoyed cigars; as far back as I can remember. My sister, father and mother have all been known to be partial to a Cuban treat. My father gave me my first cigar – an original release 2003 Cohiba Siglo VI – and it's snowballed from there. My father typically always smoked Cuban Dunhills (Don Alfredos, specifically). My grandfather (on my mother's side) always smoked a Montecristo Number 4 or Cuban Davidoffs. Such was my grandfather's love of cigars that he arranged for a box of Davidoff Chateaux Margeaux's to be on each table of my parent's wedding reception.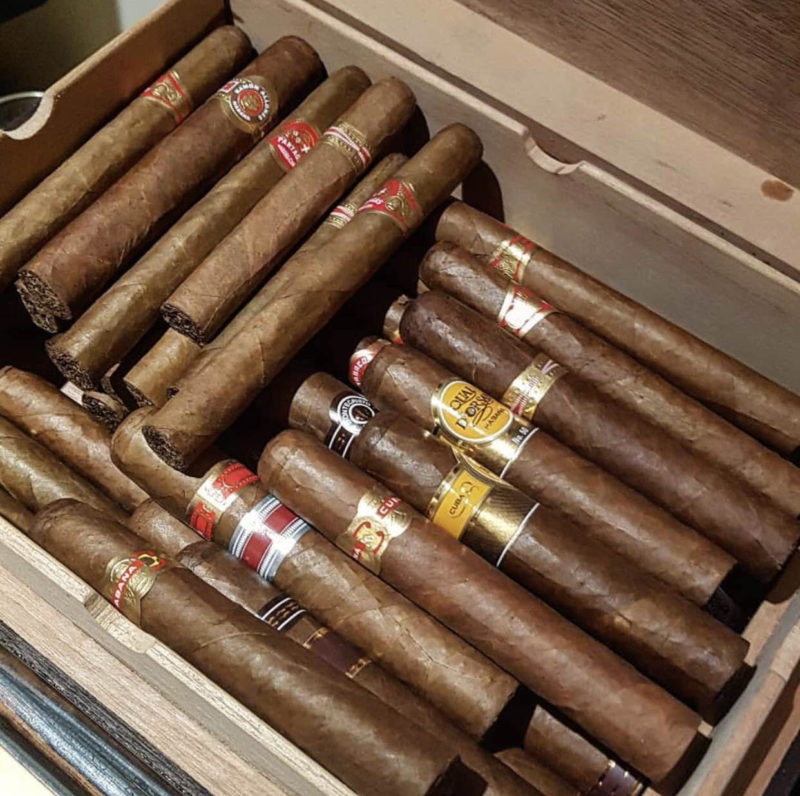 Why did you decide to launch a cigar-focused Instagram?
H: I started it ago under a different handle to remind myself of all the cigars I had smoked whilst living in South-East Asia in 2014 and never stopped.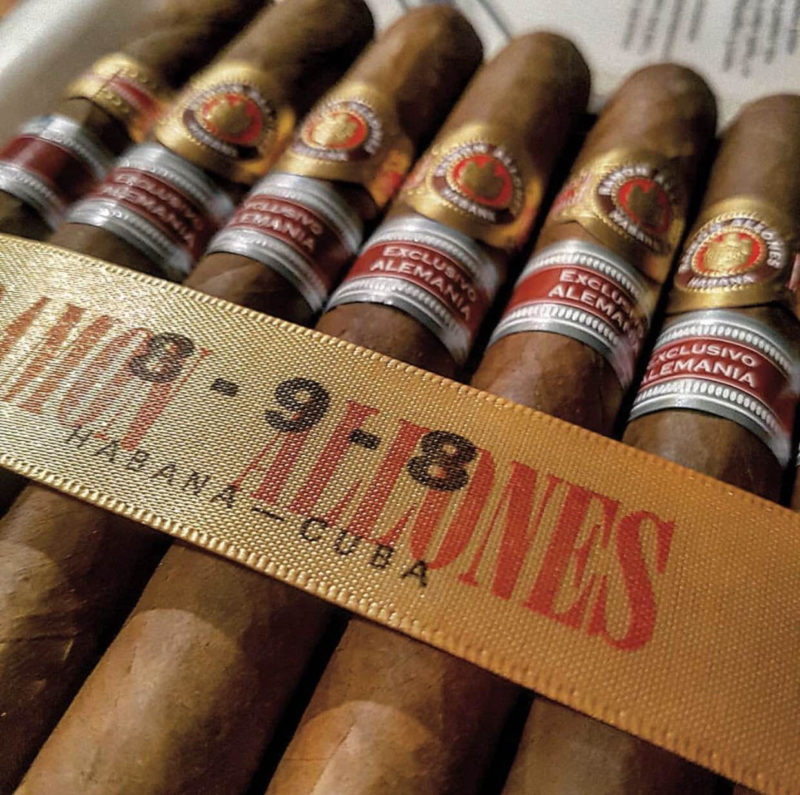 When did you get started on Instagram? When did your account really take off or start to see traction?
H: I didn't really get any traction for quite a while because it is not supposed to be a showcase. I see the appeal in showcase Instagram accounts due to their aspirational nature. However, for me it was always relatively personal (for quite a while, a private account) way of reminding myself what I had smoked and great times shared with friends.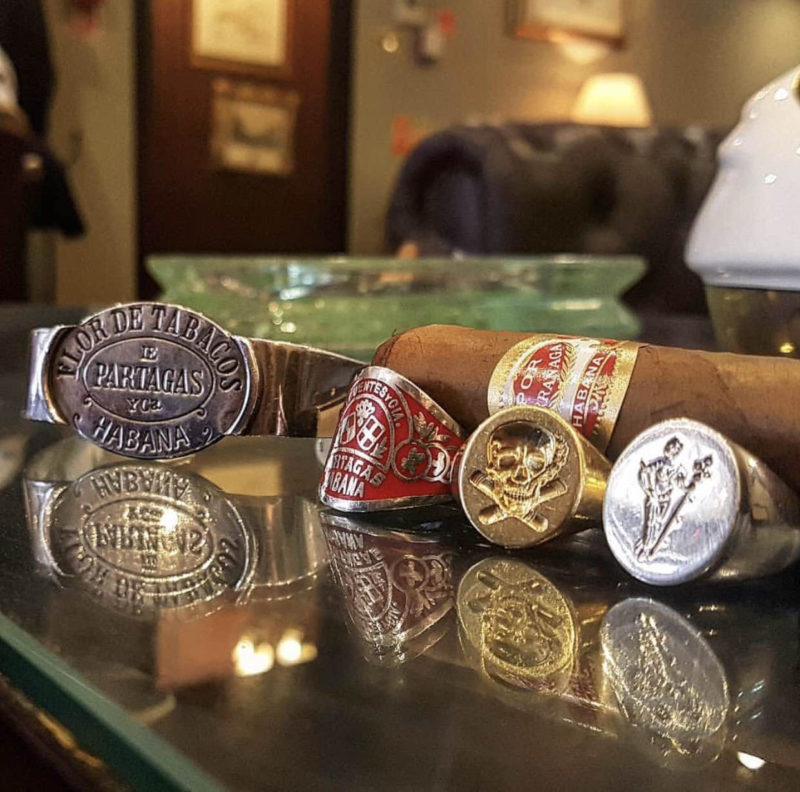 You used to write for UK Cigar Scene Magazine. Tell us a little about that. Are you still involved in that venture?
H:  UK Cigar Scene was the brainchild of the irreplaceable Nic Wing. He kindly approached me as a younger member of the London cigar community in 2014 to take part in blind tastings and occasionally write pieces for the publication. Sadly Nic passed away in 2016 and the publication ceased to put out new issues with his passing. He really was a great man who touched the lives of hundreds of people, inside and outside of the cigar world.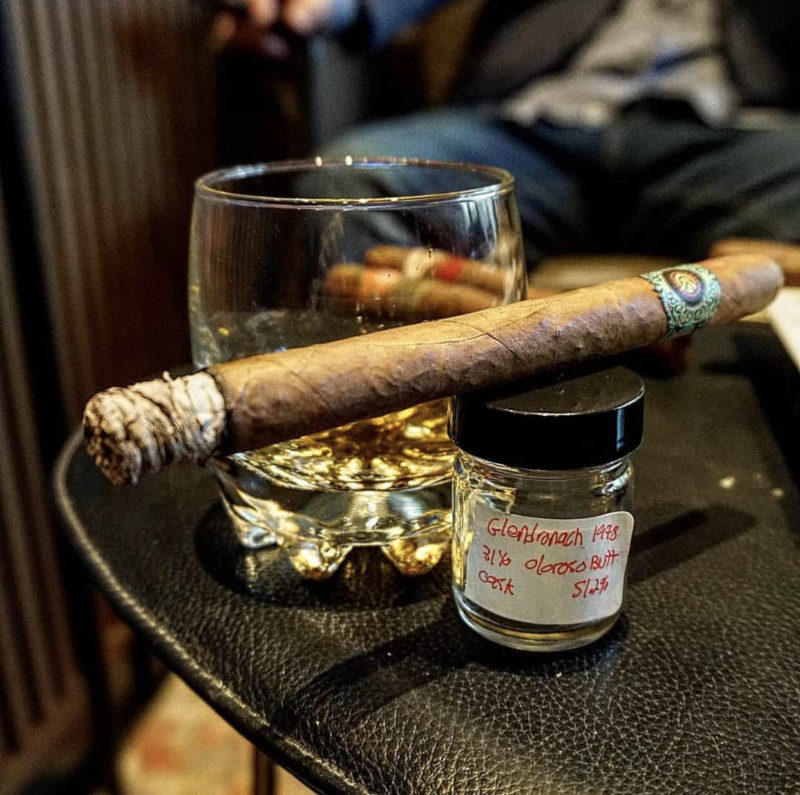 We're very sad to hear of his passing. From our meeting together I could tell you're quite knowledgeable when it comes to cigars. How did you become such an expert on the topic?
H: Every day is a school day, but very lucky to have great community around me of good friends who enjoy cigars (and usually know far more than me). The best tips I can give anyone wanting to learn more about Cuban cigars is to immerse yourself – get out there, go to Havana, read all the books, spend time in cigar lounges and meet people who were smoking decades before you who have history and knowledge to share.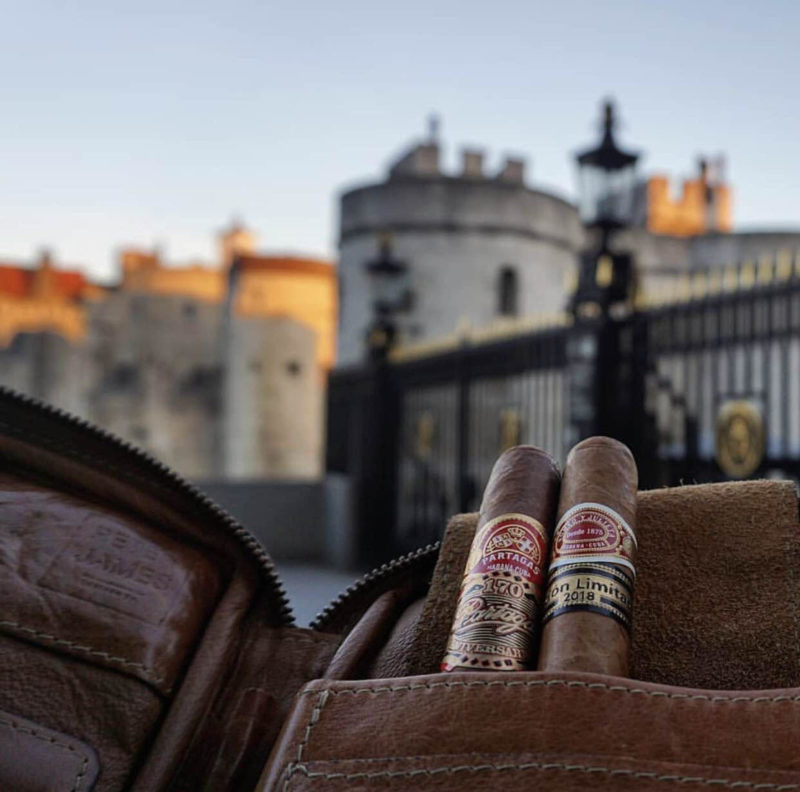 Over the years you must have smoked some unicorns. Give us your top 5 list and what about each made them so special.
H: I'd rather not talk unicorns. I think Instagram can turn people competitive about who has smoked what, and who gave it to them. I think the beauty of cigars is the moments shared with old friends, and new.

My favorite memories are: 
my first custom roll I smoked in Havana; my first Ramon Allones Specially Selected from a Cabinet of 50 (a regular production but excellent, and my favourite, cigar); smoking a cigar with my friend (@cigarnovice) on the walk to his wedding ceremony; the first time my mother had a cigar with me, 30 years since the last time she smoked one; and
parking up with my father in his car in Mayfair in 2011 one sunny day for a cigar (his first Behike) when all the seats in Sautters cigar lounge were taken and we just watched the world go by.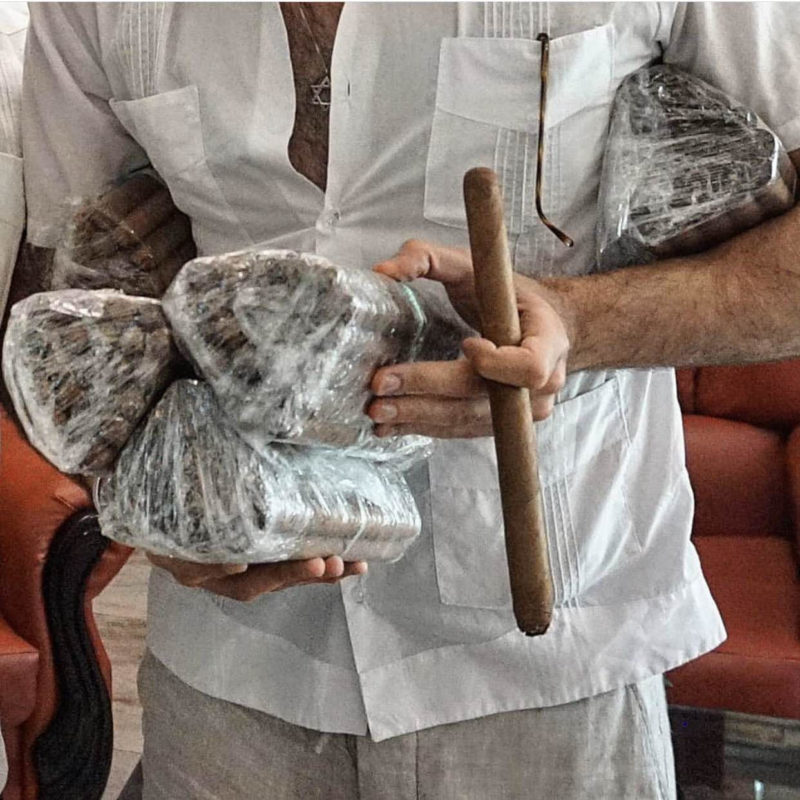 Let's talk limited edition Cuban cigars and the cigar rollers behind them. Last time we briefly described in particular a few rollers like the infamous Alex. What is it about these master rollers that make their technique so impeccable and the cigar so prestigious?
H: I'm not so sure prestige is the right word. Anyone with a friendly attitude and the willingness can meet and buy from custom master rollers in Havana, usually based at some of the hotels and cigar lounges dotted around Havana. To me, it just a matter of when you buy a boxed cigar and it comes to you – you have no mental image of the roller. When they are in front of you showing you the ease, speed and precision they can use to roll, it's incredible.
All of these rollers, including Alex are experienced (having trained in the production factories, El Laguito in his case), but it's their personal charisma and the ability to connect the cigar to the individual that makes it special. There are many great rollers; I'd suggest going to Havana and trying ones from all the well known names – La China, Yolanda, Juanita, Reynaldo, Jorge etc – and finding the blend that works best for your own palate.
What is the difference between a hand roller cigar and a machine made one?
H: Filler type (long vs short vs mixed). What matters mostly is the blend, I've had some superb machine made Cuban cigars (a mid-90s Partagas tubos given to me by my friend @Sebiii sticks in my mind) and some terrible handmade cigars. It's all about the individual cigar.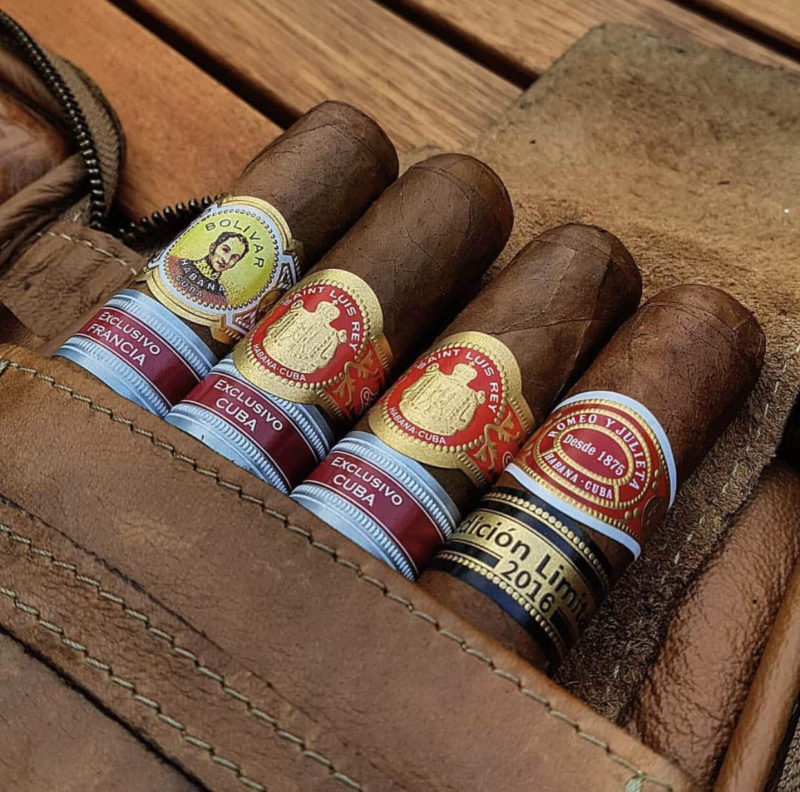 What trends do you see in the cigar industry in the near future?
H: Bigger cigars – something I'm not a fan of. A 48 ring-gauge is my ideal. The behemoths of Cuban production we are now seeing of 56+ ring-gauge are jaw-ache inducing.

What is your beverage of choice when enjoying a nice cigar?
H: Ideally espresso before, sparkling water during. Pairing can be fun and interesting, but I typically prefer to focus on the flavors of the cigar itself.

Which celebrities do you think represent well the world of cigar aficionados?
H: Roger Moore was my childhood favorite James Bond (Live and Let Die is still unbeatable and increasingly bonkers the more you watch it) and he supposedly had it written into his contract for unlimited cigars to be delivered to him on set at the cost of the producers. 

Wow that is a great bit of film history. On that note, is there anything else you'd like to share with our readers?
H: The cigar community is something that has given me some of my closest friends and fondest memories, I'm forever grateful for that.