May 3rd might seem like a normal day to the most of you, but for me it was one for the ages. On May 3, 2018, both myself and my girlfriend were invited to attend the whisky event that will define all future whisky events, the Water of Life hosted by Dr. Matthew J. Lurin. People do whisky events. Matthew saves lives. Well whisky lives to be a little more on point.
For those who have no idea what usual whisky events in NYC are about, let me give you a quick lesson. They are giant "sh*t shows" where the attendees are trying to get their moneys worth in whisky. When you pay $150+ a ticket, you best expect to get as much brown liquor into the mouth before the 3 hour mark expires. This obviously creates a mob mentality that everyone seems to embrace.
Thank God Matt Lurin decided to change all that up and create a perfect evening, an almost "I cannot believe I am attending this but I will go with the flow because it's oh so damned cool" evening.
The evening began with a nice foyer that led into a rooftop area where we were met with light bites of food, whisky warm ups and whisky classes. The talented Raj Sabharwal led masterfully the classes before the big event called "What's wood got to do with it?".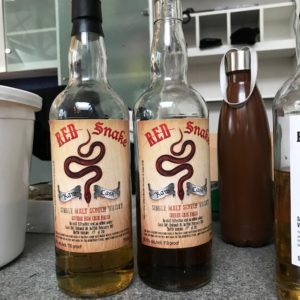 Once the grand room was setup, we grabbed our small goodie bag and were welcome into this magnificent grand room full of whisky brand ambassadors. At this point all I could think was wow, it is just like in my dreams. Before the room became too packed, we headed over to the Jura Whisky station headed up by the talented and well versed in whisky ambassador Jordan Zimmerman. The one on one experience that Matthew created was so intimate and so refreshing that it was hard to move on to the next station.
The concept for Water of Life is as follows: you have an opportunity to choose whichever whisky brand station you want to learn more about and taste some amazing drams. Matthew gives you a 10 minute window before you move onto the next station. This concept is great because it does a few things.
It allows you to really take the brand in. The ambassadors do not waste your time with trivial information or facts that no one really cares about. They present you with the different whisky expressions they brought and give you a bit of the history on the product.
You do not need to rush the sips, or the tastes. You know exactly how much time is afforded to you, so you can just sit there and enjoy that beautiful dark chocolate, toffee and caramel aroma. Just breathe it in.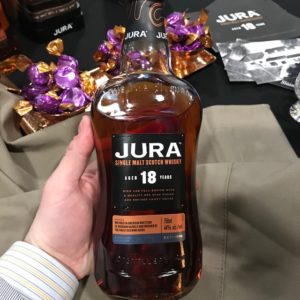 The evening consisted of these small intimate moments with the brand ambassadors talking about their favorite topic, whisky.
My girlfriend and I chose our stations carefully. We knew we would not be able to hit everything, and there were some expressions we've already had so we wanted to try something new. And so we went on from station to station, strategically almost, like a general planning his conquests, trying different beautiful brand expressions afforded to us that night.
From Jura we moved over to our friend Greg King of Glendronach and Benriach. There were a few expressions that were just so phenomenal that I could not resist trying them all.
The ambassadors are really wordsmiths with whisky as their weapons of choice. I could not believe what I wast tasting. Every dram was better than the last.
Matthew Lurin kept  himself as a gracious host, walking around the room, making sure everyone was having a blast of a time.
During intermissions as I called them, Matt made a few announcements to the grand room. Grand buffet and smoking room are now available he said.
At this point we moved from Benriach to our friends Simon Brooking's table, from BeamSuntory.  Simon really went all out with the expressions he brought for the event. These are not your standard core expressions. They are the rare hard to find retail expressions paying through your nose expressions.
The dram from Bowmore that stood out to me was the Bowmore 18 Vintners Trilogy. This 18 year old expression began maturing the whisky in ex-bourbon barrels for 13 years before transferring the whisky to Manzanilla Sherry casks for the remaining 5 years. This led to a beautiful fusion between the aroma and the palate. Still do this day I cannot get that dram out of my mind or mouth.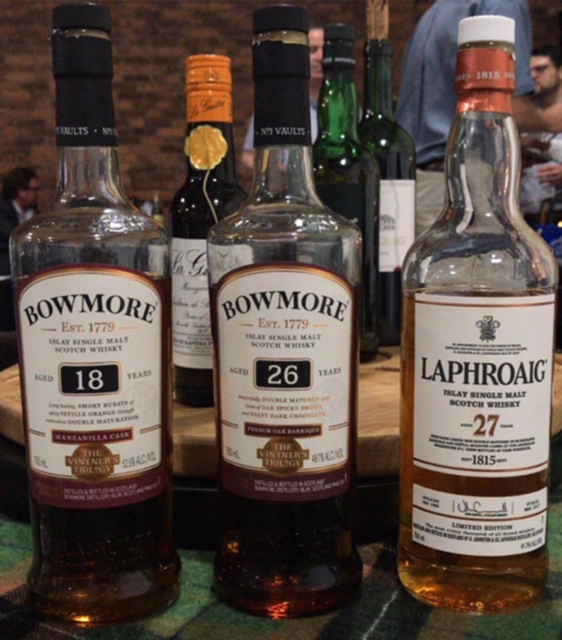 How do you follow a Bowmore 18 and 26? Well it's pretty damned hard. We moved over to the Glenmorangie table with the brand ambassador Clarke Boyer to taste the coveted Glenmorangie 1989. Having had the 1990 expressions we were very much looking forward to comparing the two.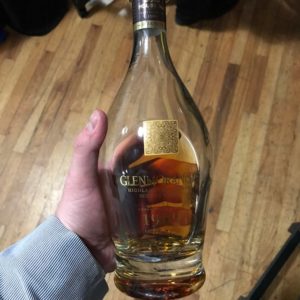 At first sip, I either had a wow moment. Either this was an amazing dram or wow I've had so much whisky already, can I really appreciate this expression. The answer to those 2 questions is YES. It was that damned good. Matthew really made a good call in having this expression be a part of the whole showcase.
So how do you conclude the night? Well that's easy. You meet up with the man of the hour Matthew Lurin, and head over together to the Scotch Malt Whisky Society table. You say hello to Tom Smith, the Brand ambassador for the society, sit down and just start drinking some amazing expressions in solidarity.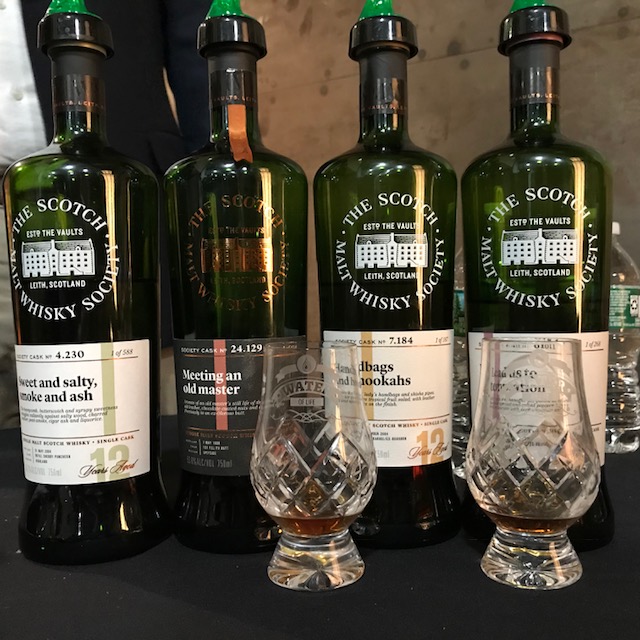 After sharing a few drams with Matt, we took our awesome gifted crystal Glencairn glasses with us in our goodie bags, went downstairs for some amazing food and tried to make our way home.
This event is the epitome of what whisky events should be. Organized, well managed, great vendors, gracious host and a great whisky community. We are very honored to have had the privilege to attend an event like this, and are looking forward to the many more events in the future. Matt, keep doing what you're doing, as the young kids are saying nowadays, "you're slaying it".
As a famous Yankee one said "We need a hit, so here I go.." I can honestly say that Matt hit a zinger out of the ballpark that day.