As with all of our interviews with Instagram whisky lovers or influencers, we were asking some difficult questions of Chris Perugini. Chris' honesty and in depth responses paint a different picture into what Instagram is today. Chris really has some great insight in the industry.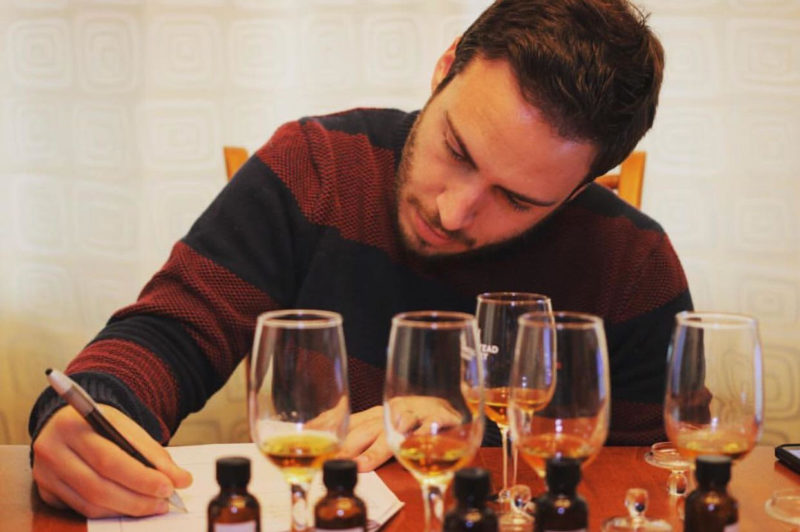 Hi Chris, let's just jump right in. Give us your 10 second elevator pitch.
C: Single Malt Savvy offers whisk(e)y reviews, analysis, insight, and the occasional corny joke (bourbon pun intended) from a whisky journeyman who has been actively enjoying this hobby for over 10 years. This content is spread across four channels: singlemaltsavvy.com, @singlemaltsavvy on Instagram and Twitter, and Single Malt Savvy on Facebook.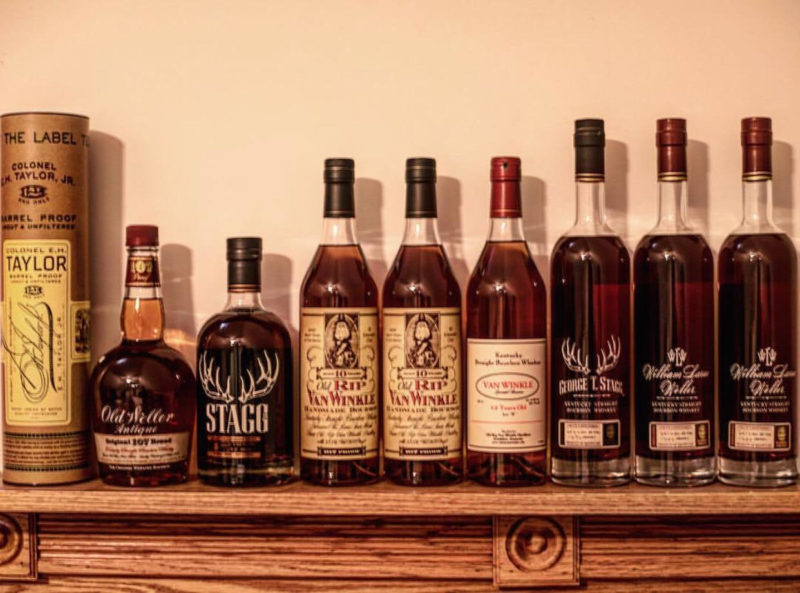 Tell us about the Single Malt Savvy name. What was your idea before you created this account on what it would be, or was it just a random idea that grew into something more?
C: I have written down detailed tasting notes for almost every whisky I've ever tried. A few years ago, my father asked me what I planned on doing with all that information and suggested I post them online somewhere. I didn't take his advice right away but eventually realized he was right and set out to create a website to host my reviews. I debated for quite some time about the name. I knew I wanted "single malt" to be in the name since single malts are my first love. Savvy came into play because I felt that the descriptor accurately reflected my whisky journey. I consider myself to be a savvy consumer in a market that preys on luxury status and limited quantities to increase profits. I pride myself on finding amazing bottles at or under retail price. I won't overpay!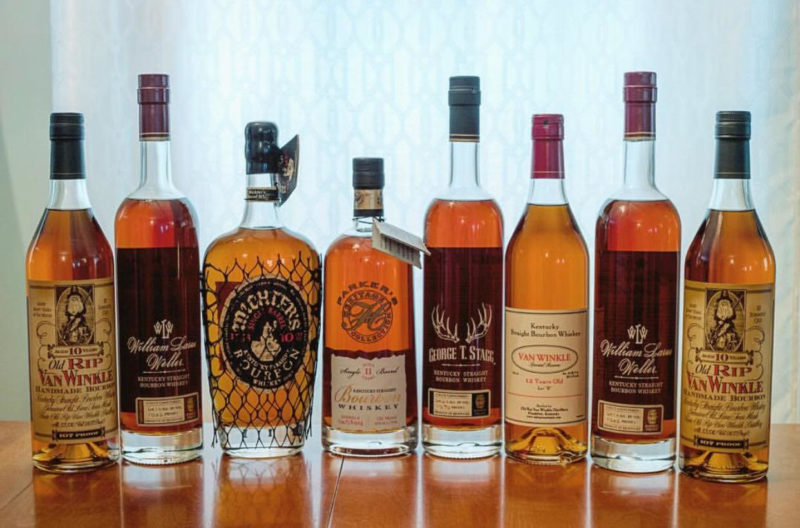 In what ways has your Instagram account changed since you began this journey?
C: What started as a place for me to post some pictures of my bottle collection and point people to my website has evolved into so much more. I am a firm believer in quality over quantity, both in terms of photo content and caption. These days, my Instagram posts feature quality photographic content and a caption that either educates, fosters discussion, or both. I know I picked a tough medium for discussion in Instagram but I'm hoping that if I can get someone's attention with the photo, they might stick around long enough to read what I have to say. I invested heavily in photography equipment at the very end of 2017 and I'd like to think that the quality of my photos has gone up since then!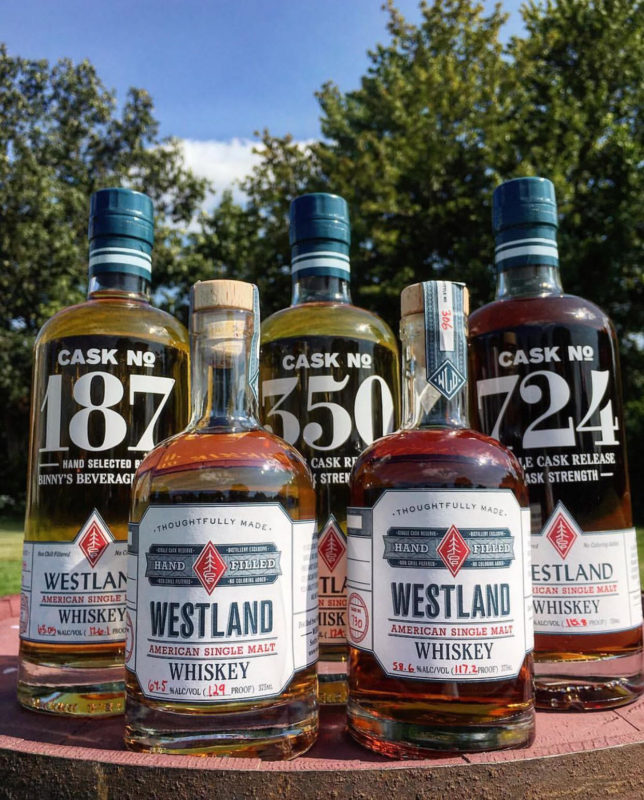 Is there a central message or theme that you hope people take away from your social media content?
C: Yes, and it's the same central message across all my social media accounts and my website: the whisk(e)y market is not what it was 5 years ago and it's certainly not what it was 10 years ago. Prices are up, quality is down, and it's a cash grab by most of the industry (both producers and reselling consumers) to squeeze out as much profits as they can. Unsuspecting consumers can easily overpay for whisky that underdelivers if they aren't careful. With that said, there are still many quality products out there for reasonable prices. That's my goal: to highlight the brands that remain true to consumers and to make readers aware that overhyped brands aren't always all they're cracked up to be.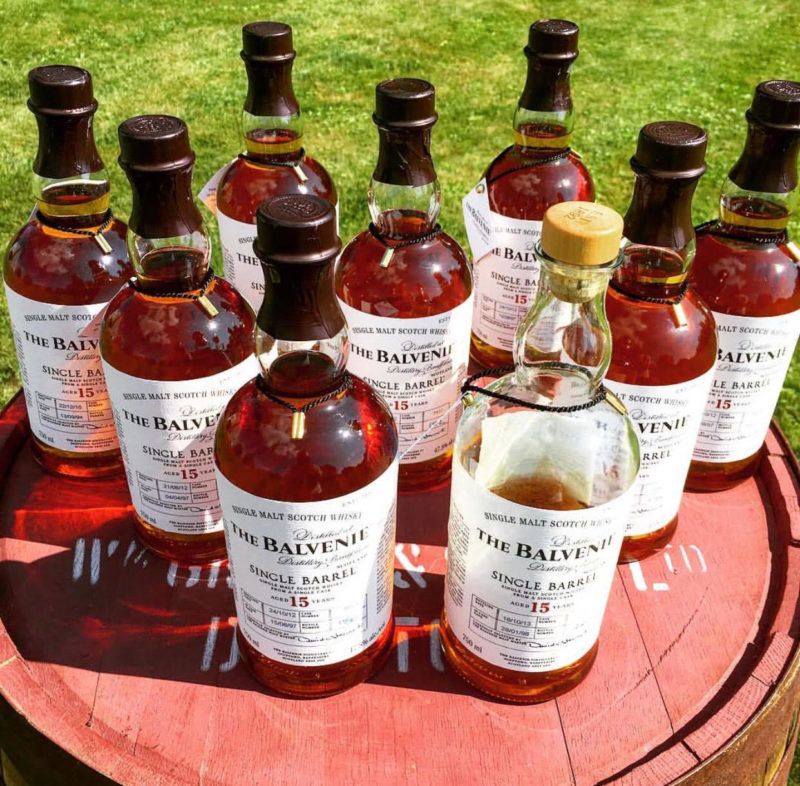 In the next few years, how do you see your social media channel evolving?
C: This is a tough question to answer because there are so many variables that will influence the evolution of my brand. Where is social media heading as we cross into the next decade? What will the whisky market look like five years from now? I don't know the answers to these questions but I have a few working theories and will try my best to adapt to whatever changes occur. I can say one thing for sure. It's going to get more complicated for all of us!
Within the umbrella of the SMS brand, I hope to be able to continue to build out reviews and articles on my website and refine my photography style for social media. I would love to do a lot more writing on the subject and really dive deep into researching whisk(e)y. I'm working on some in-depth articles that will be posted this year and I have collected some interesting whisky data that's currently a personal side project but I might make it public if I can dedicate some time to it. I also have some collaborations planned within my home state of Connecticut that I'm really excited about. Lots of fun stuff is in the works!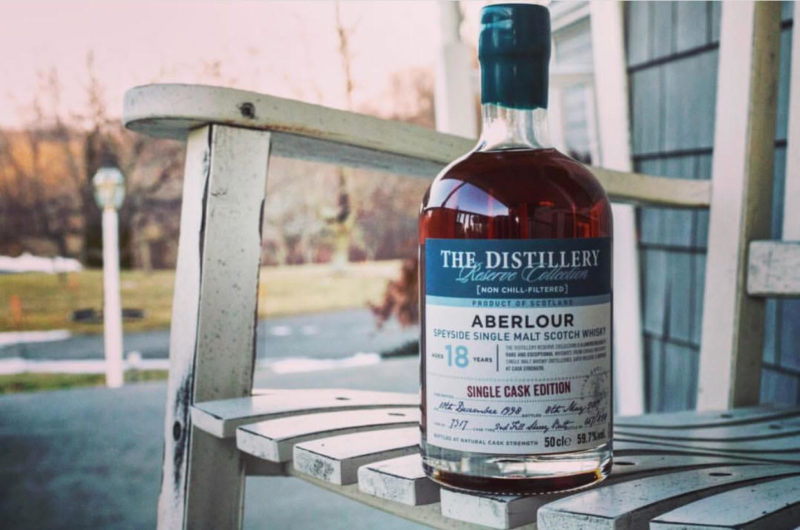 What two pieces of advice would you give other aspiring whisky instagrammers?
C: My first piece of advice to aspiring whiskygrammers is to be yourself. It's easy to see what others are doing in this space and think, "Hey, maybe I should start doing things like that." but my favorite accounts are the ones that stay true to their core style.
The second piece of advice is related to the first: find a way to differentiate yourself. Whether it's a unique photography style or interesting commentary, your contribution to this space hopefully adds something that wasn't there before, making the entire segment more interesting. We're all in this together and I love seeing new whisky accounts pop up. If you're reading this, you probably already know how amazing the whisky community is. The more the merrier!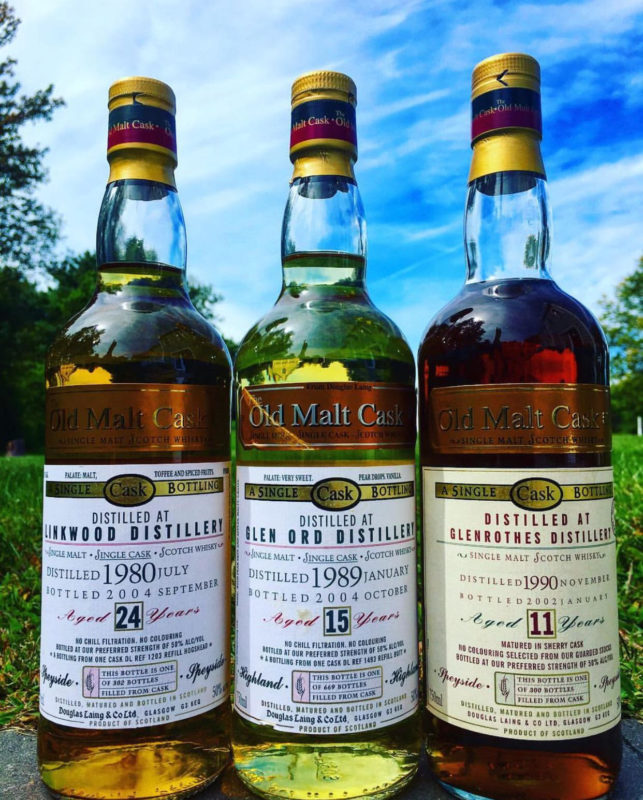 When and how did you first get into whisky? Tell us about your first time.
C: With the single exception of coffee, I like fine beverages of all kinds. The start of my whisky journey is eerily similar to my wine, beer, and loose-leaf tea journeys. In fact, they all started the same way thanks to the same person. One of my oldest friends got me hooked on everything I drink to this day. One day many, many years ago, my friend Joe brought over one of those Glenfiddich 50 ml sample packs that included the 12, 15, and 18 year expressions. We tried a little bit of all three. I found the alcohol to be a bit overpowering at the time but thought to myself, "this is something I could see myself liking someday."
Joe left those three bottles with me with enough in each one to give them a second try. I found that I did much better the second time around and I liked the 15 year the best. From there, I took to the Internet to figure out where to go next. I bought a bottle of Glenlivet 12 Year and thought it was decent. A few months later, I bought my second full bottle, The Balvenie 12 Year Doublewood, and was completely hooked. The rest, as they say, is history.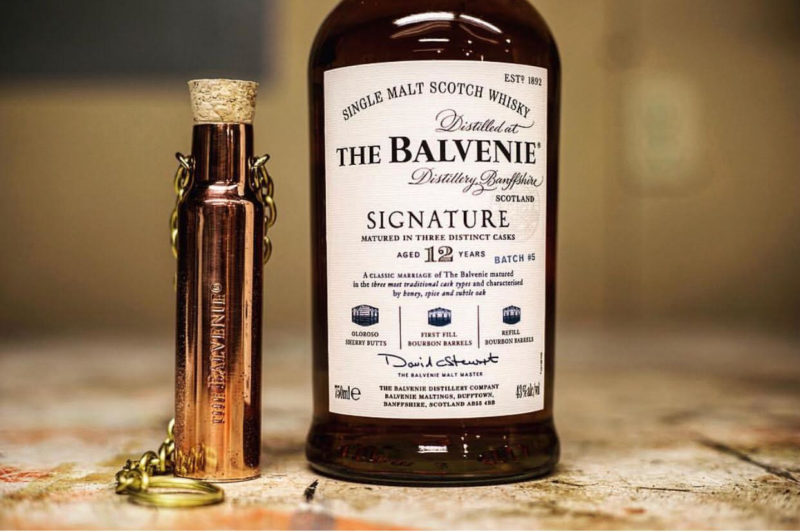 Many people have a favorite brand that they absolutely love, and try to collect every bottle associated. Do you have one of those whisky brands, or do you love everything out there equally?
C: It should be no surprise to anyone who follows me regularly that I'm a huge Balvenie fan. A third of my bottle collection is Balvenie. The bottles are mostly from my own purchases in stores over the years but also includes several distillery exclusive bottlings, discontinued items, and several batches of Tun 1401, my favorite whisky of all time. I'm also (according to a source) one of two people that can say that they own an intact, production-used Balvenie barrel outside of William Grant staff. Mine is from my birth year, 1984 and was a 30th birthday present from my wife. She, along with some friends across the pond pulled a lot of strings to make it happen. In addition to the barrel, I've got enough Balvenie accessories to create a pretty healthy shrine if I ever decided to make one. At an event with Team Balvenie last year including Sam Simmons and David Stewart, I confirmed that to their knowledge, I'm the only person in the world to conduct a blind tasting of all 9 batches of Tun 1401. I like pushing the boundaries of what's been done and often try to figure out other ways to experiment with whisky.
With that said, Westland Distillery in Seattle is starting to prove that American distilleries can create some amazing single malts as well. I'm starting to amass quite the collection of their single cask bottlings and they're all pretty amazing considering that this whisky is only 2-4 years old. Big things are coming from them as stocks continue to age!
Your Instagram account features both Scotch and American Whiskey. Do you have a personal preference of which is Number 1 and which one is Number 2.
C: I'm a single malt fan first and an American whiskey fan second. I don't see that changing anytime soon because the range of flavors is so much wider with single malts. It's not bourbon's fault, of course. That flavor profile can only vary so much using corn as the primary grain and by always aging in new oak. I like the immense variability of Scotch depending on the region, still shape, and cask type. I came around to bourbon a lot later than I did with Scotch and I sometimes wonder with all the Scotch hunting I did in the early years what amazing bourbon gems I left on the shelf because I wasn't interested at the time!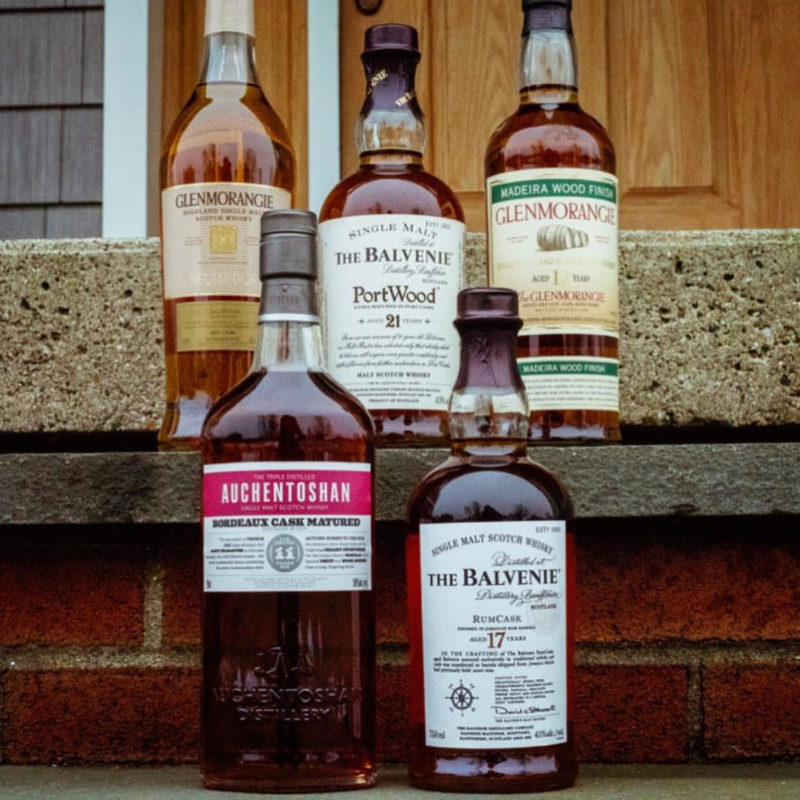 A lot of people are joining Instagram and just reposting photos of other people's content. But there are certain instagrammers like yourself who are posting original self owned content. Why did you decide to stay the route of posting your own content?
 C: This is sort of a hot button topic for me. I certainly don't mind if another account that generally creates their own content reposts an image of mine. There have been a few rare cases when I've done it myself when I didn't own a full bottle of a whisky I was reviewing. However, the accounts out there that aggregate photos with no original content of their own are stealing, plain and simple. Between taking a photo, editing it, creating a caption, and potentially posting a review on my website, each post can take hours to create from start to finish. The thought of someone reposting that hard work in a few seconds is disrespectful to the creators that took the time and effort to create that content. The annoying part about these reposting accounts is that they generally have an immense amount of followers. Why wouldn't they? Their account is chock full of amazing content. When these accounts post someone else's work and the caption reads, "Photo courtesy of @singlemaltsavvy," I read it as "photo stolen from @singlemaltsavvy and since this account has 10 times the followers, this post will get 10 times the engagement." Have I mentioned that I tend to go on rants from time to time?
The short answer to the question is because unlike the accounts that repost content exclusively, the bottle resellers, and the whisky "flippers," I have a great deal of respect for this amazing liquid, the people who create it, and the people who enjoy it and I choose not to perpetuate the culture of greed in this industry that seemingly gets worse every single year. Plus I really like taking picture of bottles.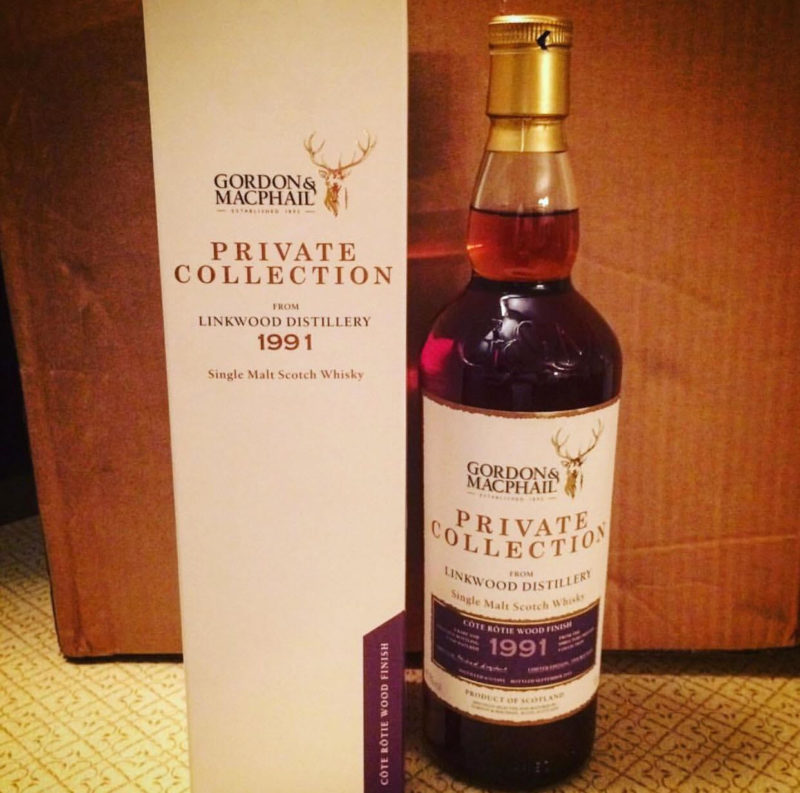 What advice would you give brands that are looking to partner with whisky (influencer/whisky lover) like yourself?
C: When I hear the word "influencer," it immediately makes me think of a sleazy car salesman. In my opinion, influencers on Instagram are people who can be "bought" by companies in exchange for kind words and glowing reviews that may or may not reflect how the person actually feels about their products. How can you trust someone telling you that a whisky is amazing when you know that person has partnered with the brand? One negative word or opinion could sever that agreement in an instant. I will never consider myself to be an influencer because I want my thoughts and opinions to be genuine. When I recommend a product, I want people to know that it's because I truly believe it's worth spending your hard-earned dollars on.
To brands that want to partner with whisky accounts like mine, be true to your customers and to the core mission that made your whisk(e)y popular in the first place. There are some great distilleries out there that are doing everything right in my opinion. Chances are, I've already publicly applauded what you are doing. Keep doing it. There are other distilleries out there that I think have "sold out" or are releasing products that haven't kept up with the preferences of an modern, well-informed customer base. The market is smarter than ever before. Chill filtration and 46% ABV may not have meant much to buyers 20 years ago, but it means a lot today.
Sending out samples is always appreciated but free stuff doesn't guarantee a glowing review. With that said, I'd love to do a series of blind reviews of expressions from willing brands. I've been surprised plenty of times with releases that were way better than expected and am happy to admit when I'm wrong.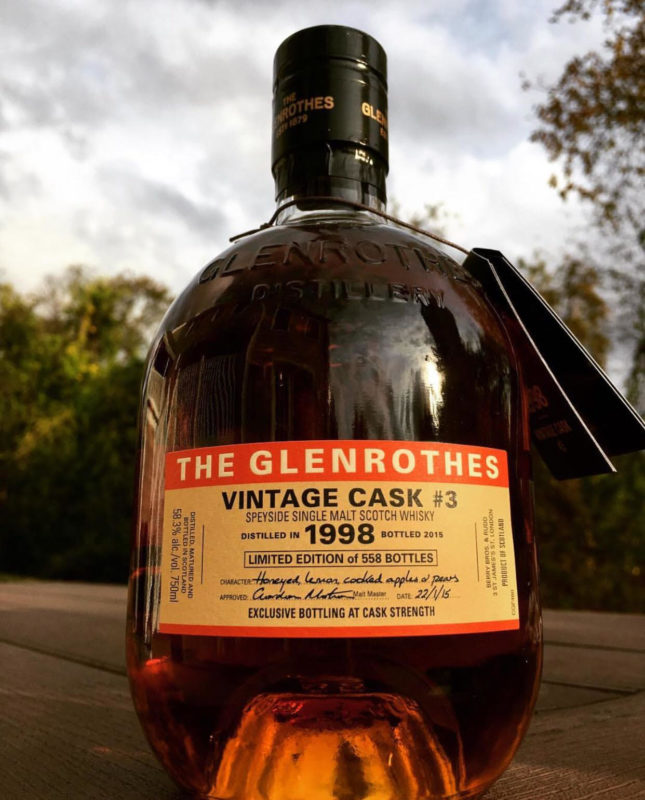 Anything else you'd like to share with our readers?
C: First off, I'm truly humbled by the support I have gotten by my followers and readers. The kind words I receive mean the world to me. I want to hear from you! I get tons of messages asking for recommendations or questions about a brand and I absolutely love helping people on their own journey. Please feel free to reach out any time through any of my social media channels or at [email protected].
As far as general whisky advice goes, I've touched on this a few times during this interview but it bears repeating. Whether you are looking to get into whisky for the first time or you're a seasoned veteran, I believe everyone's whisky experience can be significantly enhanced by doing blind tastings from time to time. You'd be surprised how much influence an age statement, perceived bottle value, or cask type has on your tasting experience. I host a few tasting events throughout the year and the big one each winter is always done blind. We gather up our thoughts as a group and take some guesses as to what's in the glass. We once guessed that a whisky was around 15-18 years old when it was actually 42 years old! We've also tried amazing expressions that turned out to be 8 years old and incredibly affordable. Let your own tastes determine what you like and ignore the hype. A really popular bottle that cost $49.99 five years ago and is now $100 in 2018 didn't magically get twice as good.
Finally, if there is anything I can be doing to improve my brand, either on social media or on my website, I would love your feedback. Thank you so much for reading!