Today we've had the pleasure to speak to Caroline, the Boutique Manager of Breitling in Downtown, Manhattan, NY. Léon Breitling was a skilled watchmaker who crafted both timepieces and intelligent measuring tools in his St. Imier workshop. Within a short time, the innovative features that he developed for his pocket watches earned Léon's company a formidable reputation. So it's no surprise that to this very day, his watches are held in high regards for its craftsmanship and luxury time pieces. You should follow Caroline on her instagram: Watchmoiwatchyou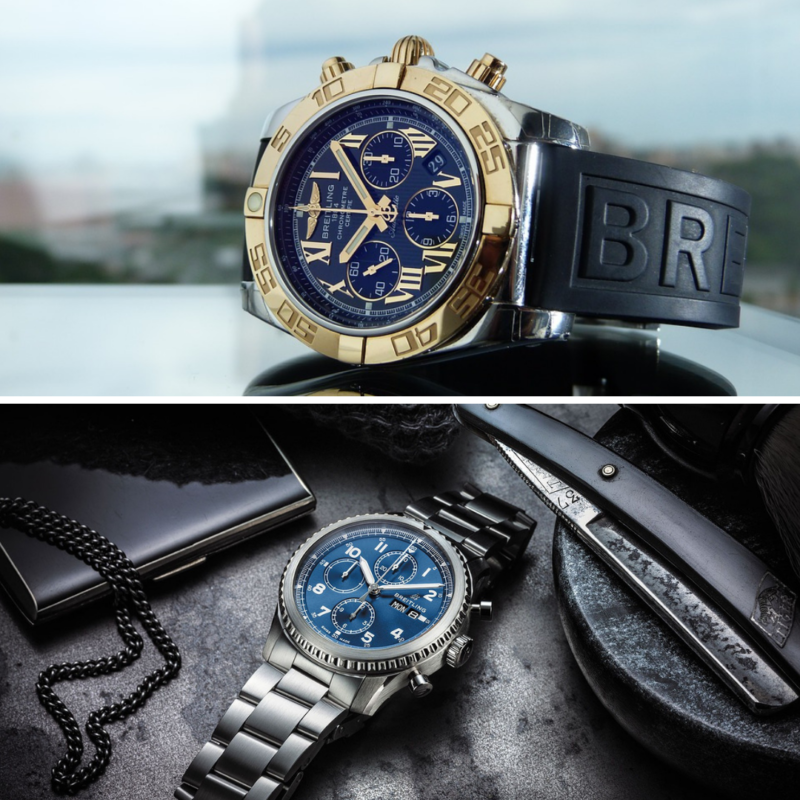 Caroline give us your two minute elevator pitch. Tell us who you are and what you do for Breitling.
C: Hi! I manage the Breitling boutique in our Downtown location, which opened 2 years ago inside the Oculus. I'm originally French but have lived in New York for 16 years. My team has a varied background as well, which I love!
How did you first get acquainted with Breitling?
C: First with the vintage looks when I was very young but otherwise, it was the Emergency II watch that caught my attention first, when it came out in 2013. It was the feat of miniaturizing a beacon locator into a watch, and the endurance and resilience of those who go on adventures with it.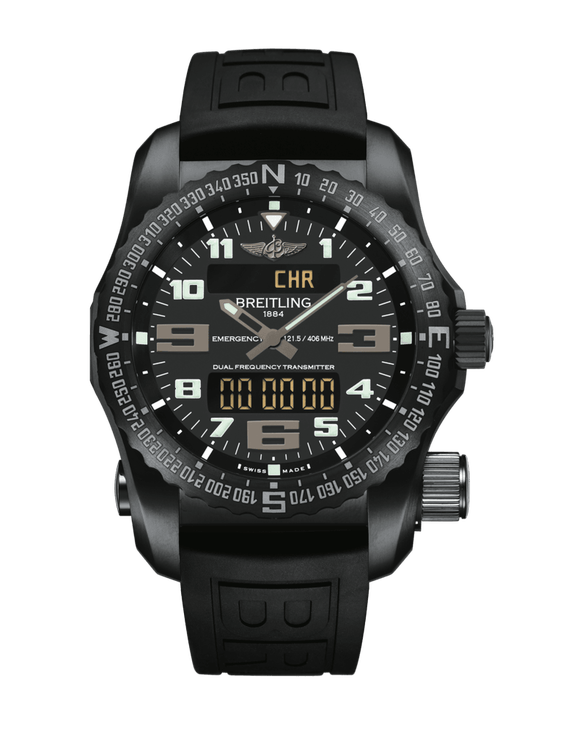 When did you first start getting interested in watches?
C: That would be when I managed the Tourbillon boutique on Wall Street. I had the chance to have a wonderful mentor, Mrs. Caroline Faivet who was CEO of the SwatchGroup US back then. I was exposed to 7 prestige brands of the group as well as particularly special editions of Swatch pieces. This is how I truly was introduced to the world of horology, the craft of complications and the care placed into the entire process.
What's ultimately most important to you in a watch? Are you more interested in the look and design, or the functions and mechanism, or both?
C: As a customer, the look will be the focal point of attention, because it's a visual thing. I care for finishes. So that's what I'll be looking at: a signature. If I find a piece attractive I will look further into the type of complications in place with that particular timepiece. Now as a behind-the-scenes gal, I will first get all enthusiastic about a new complication coming up and excited to see how they designed around it.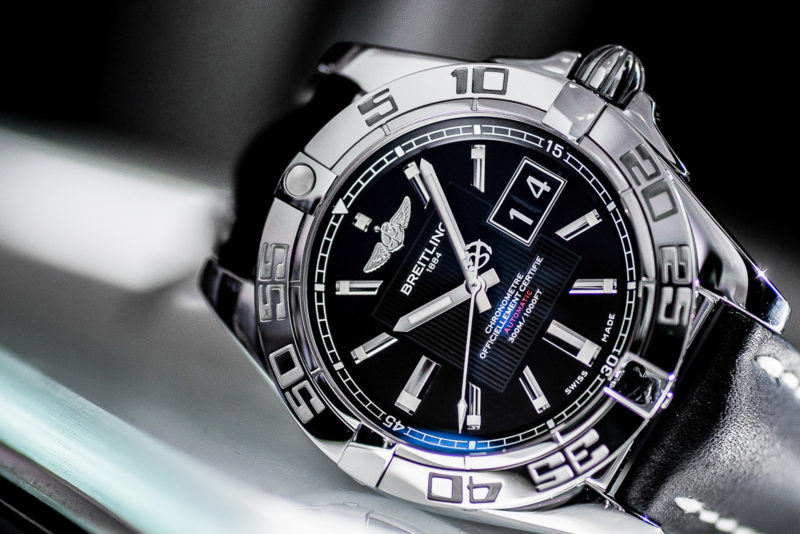 What impresses you about the Breitling brand?
C: The longevity, the independence, the substance, and the people that make the brand.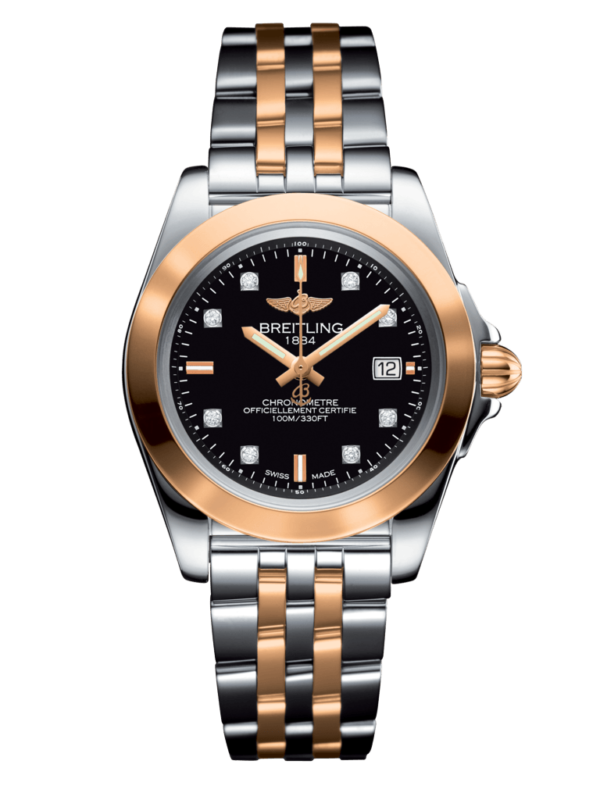 How would you describe the Breitling women's collection?
C: I think the current Galactic pieces with Tungsten bezels are stunning and my favorites when it comes to "women's pieces". However, I apply a gender-free look onto the watches I carry or wear. My current wrist candy is a 46mm Superocean Heritage I'm madly in love with!
If you could choose two watches, one for the day and one for the evening, which ones would you go for?
C: The one I wear would be too easy of an answer. Let's give you another perspective: an Aerospace on titanium bracelet during the day and a two-tone Navitimer 1 (43mm) for the evening.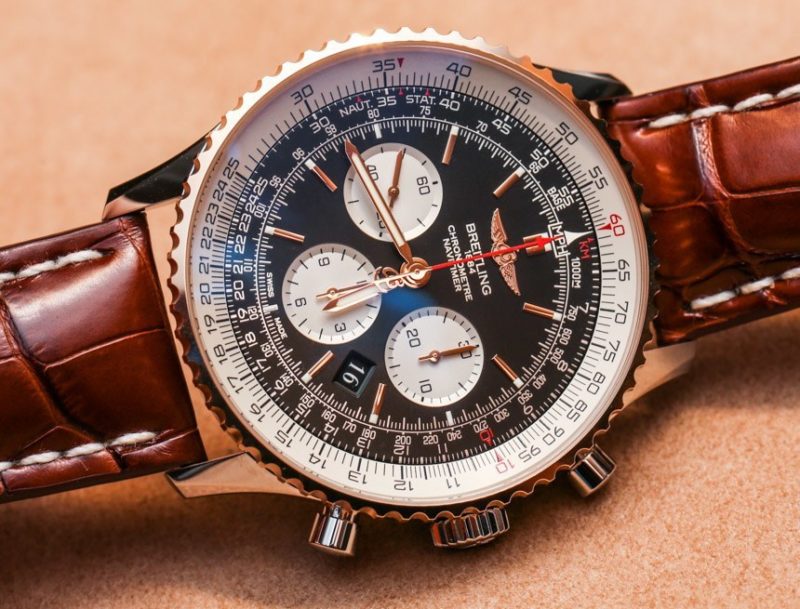 Instagram as other social media has been big in the influence market. How is Breitling using social media to grow their brand awareness?
C: I think it's a fantastic platform and I like the interactivity and pace of it. It's creative and fun. We only very recently started using different handles per market, thanks to Mr. Georges Kern's social media vision for the brand and… proficiency! He himself sets the tone, posts regularly, gives opinions and takes advice as well from the clients and fans that follow him, and takes the time to answer too. Very impressive. I have my own account for my store that I just use to showcase bits and pieces of our downtown life with Breitling.
I know you love your whisky as much as watches. What is it about the luxury of rare whisky and luxury watches that the public finds so appealing. Is it the limited edition runs or the time it takes to craft something of quality? maybe both?
C: It's a good pairing for sure. There is an equal amount of care, patience that is behind every great tasting "dram" 🙂
Time is in essence the key component for both. There is magic happening once a watchmaker has assembled all the movement's components and if all goes well you see the heart of it start beating and the division of time eventually take place in good order. There is similar magic to opening a cask or a carefully prepared bottle…
What are some of Breitling values that resonate the most strongly with you?
C: Being able to stand on our own two feet all this time, and carrying the legacy of the original Mr. Leon Breitling. The brand values are genuine and the brand culture is unbelievable!
Which Breitling timepiece is your favorite, and why?
C: The one I wear. I chose it because it is a partnership. I like partnerships. They promote each other's best assets. My Superocean Heritage hosts a Tudor 3-hand movement that I find exquisitely smooth. Tudor in turn used our chronograph movement in their Black Bay last year. I love the unusual color of it as well, when most people will go for the usual blue or black, I chose bronze and it definitely makes a wonderful statement!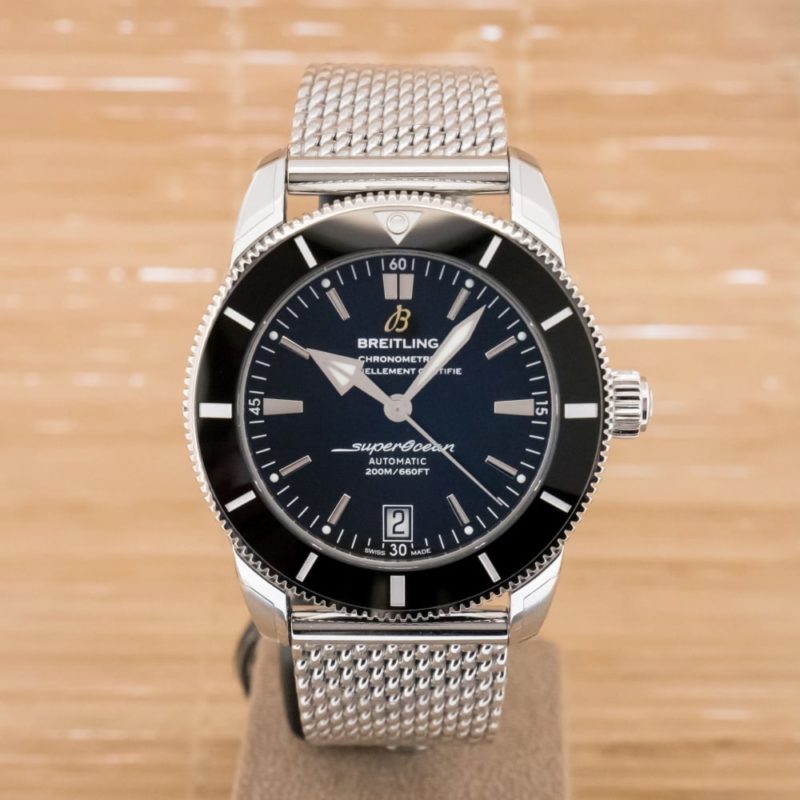 Do you still recall the first watch you ever had? Was it a timepiece that reflected your personality at the time? How has that changed looking at the watches you prefer now?
C: The very first one was a funky Swatch one, rather large (there you go!). Then my parents offered me a gold piece (maybe 29mm at most) on a black strap. It looked very heirloom style. I went on to own a Mauboussin Delit that I adore, it's a cushion shape which is a shape I also really like. So in a way, yes my first watch(es) shaped the way I see watches today. I'm looking for the unusual…
What do you look for in the time piece on your casual day out?
C: Depending on my day, but it'll most likely mean either a light weight that can sustain splashes and dirt, clay and cooking bits, or one that stands out and speaks for itself.
Anything else you'd like to share with our readers?
 C: I'd like recommendations on how you pair your own watches to which whisky and why, that'd be an interesting conversation! And one last word: always keep in mind the hands and the hearts of those who create such wonderful luxuries…