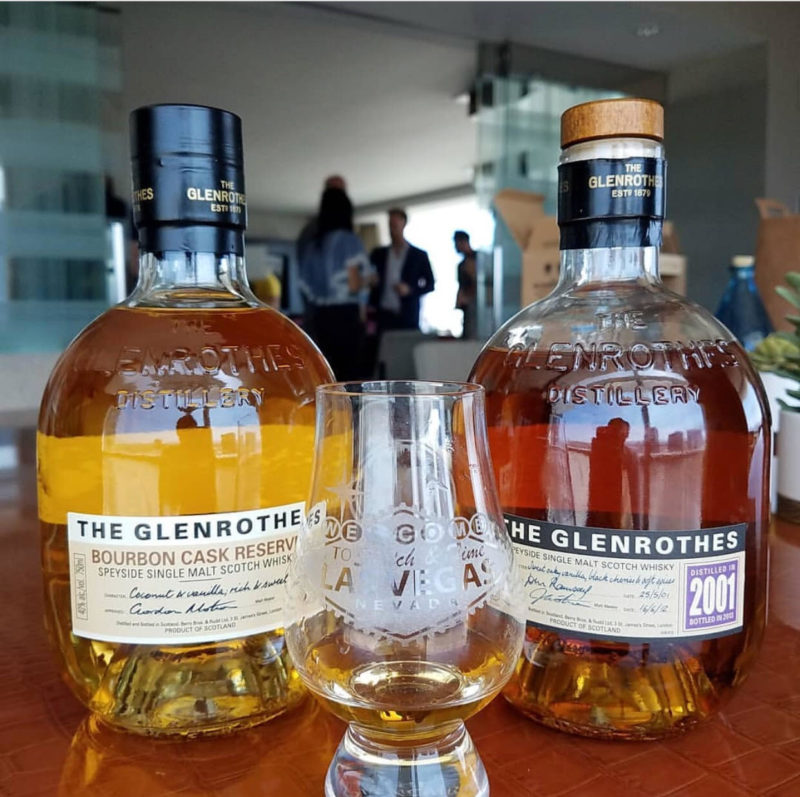 (Photo Courtesy Steve Lee)
On June 24 an epic event took place in Las Vegas, NV. A whisky event for the ages curated and hosted by Eric Kim aka @Scotchandtime. Whisky events are a dime a dozen these days. Everyone and anyone is putting together whisky brands and lineups in hopes to rack in a huge chunk of money for allowing patrons to drink underwhelming whisky. And underwhelming whisky we do drink.
Luckily for us, not every event has to be a mindless walk through 200+ brands of Johnny Walker Black or some other not so great distilled whisky, while shelling out between $80 to $200 for VIP ticket experience.
That's where the Scotch and Time Series events come in. Eric decided hes had enough. He'd had enough of paying outrageous prices for tickets for regular whisky experiences. He also was tired of his friends and other whisky enthusiast having to suffer through the same awful experience as his own. So he did what every entrepreneur does in his shoes. He took a sip of his 30 year old Highland Park Whisky, lit his Fuente Opus Lost City cigar and set to revolutionize the whisky events industry.
On June 24, 2018 in Las Vegas Nevada a headlined Whistle Pig event was held with some amazing brands. Both brand ambassadors as well as whisky aficionados and influencers were in attendance.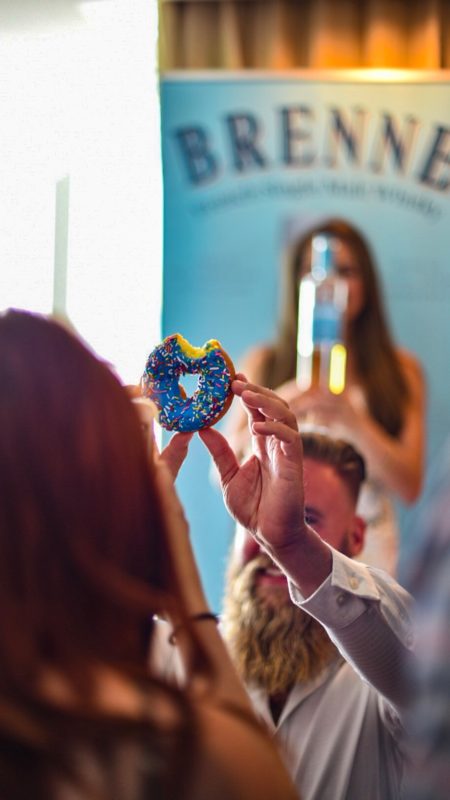 (Photos courtesy of @Whiskyanddonuts)
Taste the dram the official media sponsor for this event was not in attendance but had the opportunity to be present via streamed Instagram stories and posts by some of the prominent members of the social media whisky community.
As with all of Eric's events, brand ambassadors bring some of their best expressions to share with those in attendance. Earlier in the year at his NYC event, we tried some out of this world expressions. The Macallan Exceptional Cask Series, Highland Park 25 and 30, Glenfiddich 30, Balvenie 25, Glenmorangie 19 as well as many other brands. To think that Eric could top the likes of that event would seem outrageous, but if you know Eric like I know Eric, you'd know that every event is bigger and better than the previous one. Which makes us wonder what the hell this event will feature in the likes of 2019, or dare I say 2020?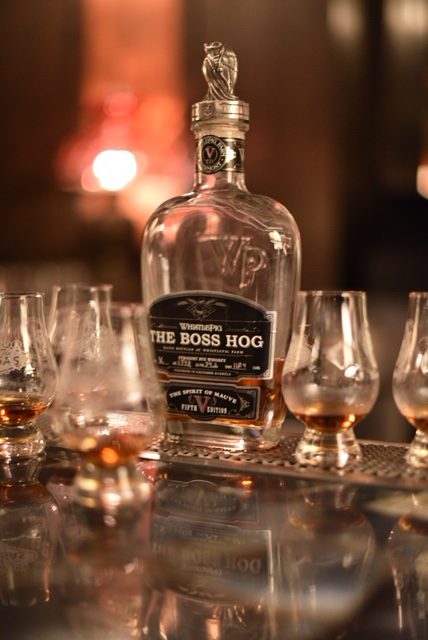 (Photos courtesy of @Whiskyanddonuts)
Las Vegas surely did not disappoint. The first day on June 24 of the two day event, these attendees tasted some rare casks. The debut of the WhistlePig Boss Hog V  had its world premier. The new NAS Macallan Edition 4 was also unveiled. But the night did not stop there, it only escalated from there. The attendees had the Macallan Rare Cask Black, the Highland Park recent cask strength sherry influenced release of the Dark, as well as the Highland Park Single Cask for the NY Market, Gotham was poured.
Eric brought some big guns from his own personal collection including the Vintage Highland Park 30 year, Glenmorangie Grand Vintage 1989 and the Signet.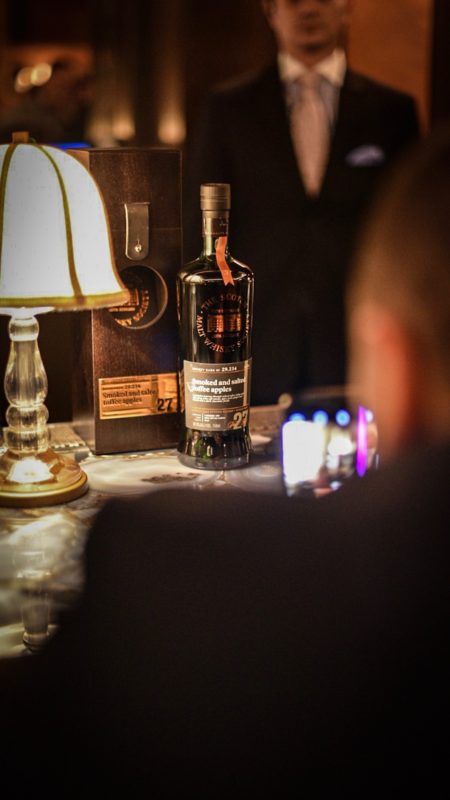 (Photos courtesy of @Whiskyanddonuts)
Ben aka @Singlemaltalliance brought the coveted release of the Scotch Malt Whisky Society 27 year Laphroaig.
If you are sitting down and drooling right now, the fun does not stop there. There was a Scotchandtime in collaboration with Whiskyanddonuts photo contest with Brenne Whisky. As well as Negroni cocktails by Freeland Spirits by Molly Troupe, the Master Distiller of the Freeland Spirits brand.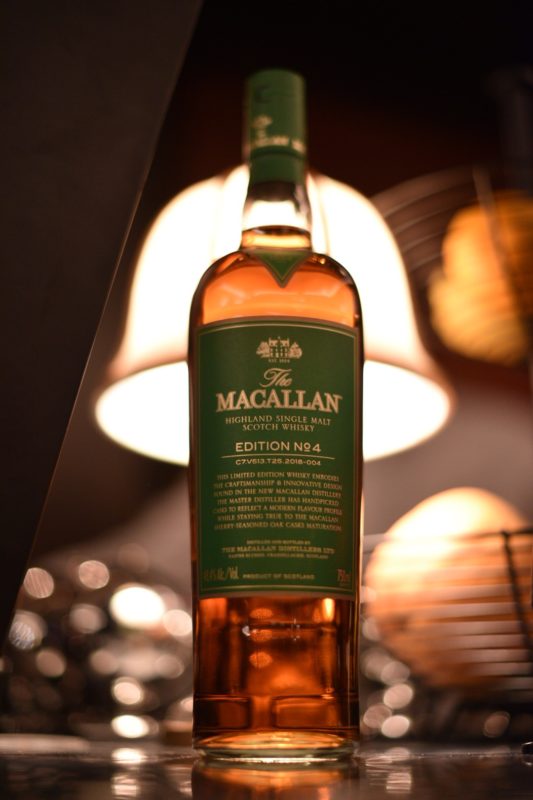 (Photos courtesy of @Whiskyanddonuts)
This event had some of the best of the best in attendance. The wacky and talented Linh aka @whiskyanorach who creates some amazing custom hand drawn whisky art. To Gavin aka @rolexwhisky the creator of the #suntoryflex and a collector of some of the rarest Asian spirits in the states.  Alan aka @projectcarbon.us who is a huge whisky and cigar aficionado, also the creator of some of the most dynamic carbon fiber cigar accessories currently available.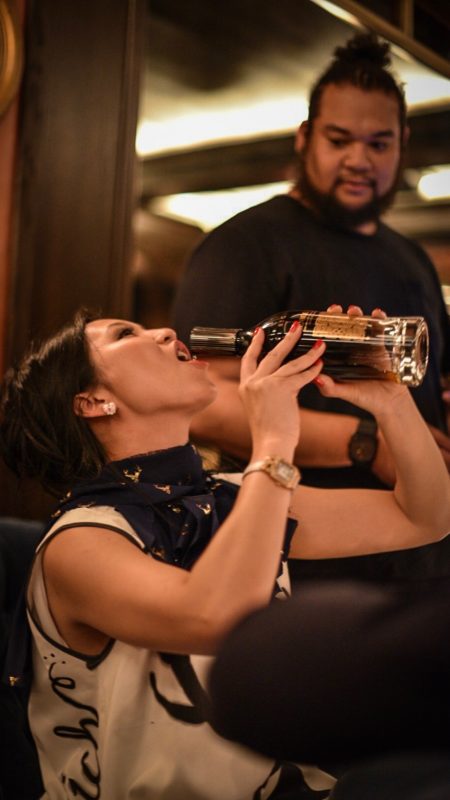 (Photos courtesy of @Whiskyanddonuts)
Nate aka @Whiskywithaview who is the brand ambassador for the Whistlepig brand. The talented Wally aka @Scotchandsniff photographer who is known to cover some of the coolest whisky events on this planet!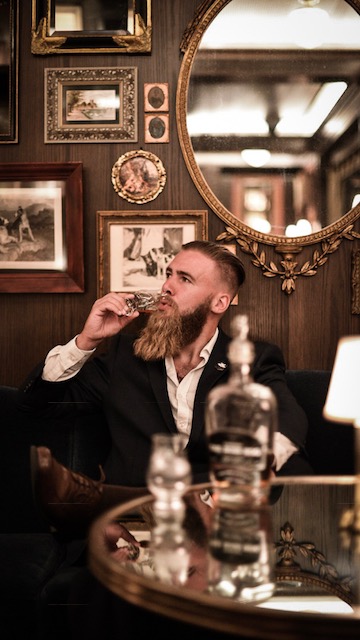 (Photos courtesy of @Whiskyanddonuts)
Other honorable mentions are Rose aka @FromwhereIdram and it wouldn't be a whisky get together with Becks aka @onceuponadram. John aka @daydrammer who has helped me become a cigar lover and appreciator of all things Cuban was also in attendance. Our friend Saul aka @Scotchminisz who has probably hands down the best mini bottle collection of spirits than anyone else I've ever met. Then there's our friend Patrick aka @wateroflifewhisky who was more than generous in sending us some awesome samples as well as making a super generous donation to end puppy mills campaign we were hosting. Then the man of the hour Ben aka @barrelraised who provided all the custom glencairn glasses for the event. Hit up Ben for some awesome custom work via his Instagram. And last but not least Jenna aka @whiskyagogirl aka Boss Lady. Follow her, don't miss out!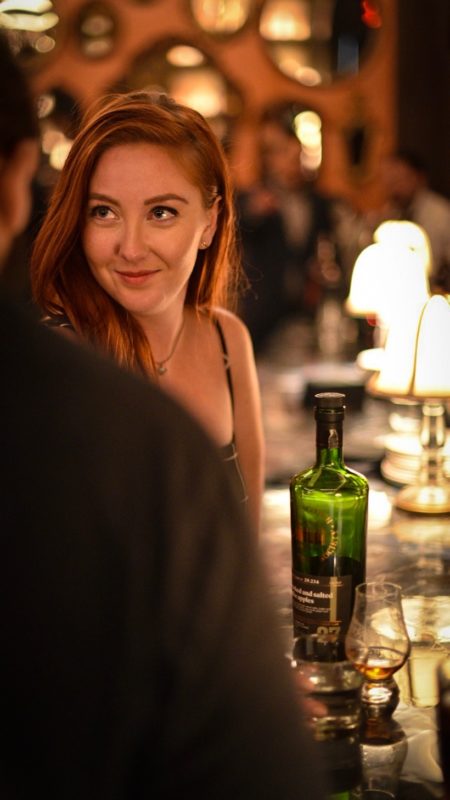 (Photos courtesy of @Whiskyanddonuts)
If you follow these people on Instagram, you would realize just how massive this event was. If you thought there was no way to follow this night up, well it does get better. Day 2 on June 25, 2018 featured a Master Class featuring 3 unreleased bottles from the Scotch Malt Whisky Society, the Jura Master Class with Jura 10, Sevenwood and the new 18, Glenrothes and Balblair 1989, 1990 and Eric's private vintage 16.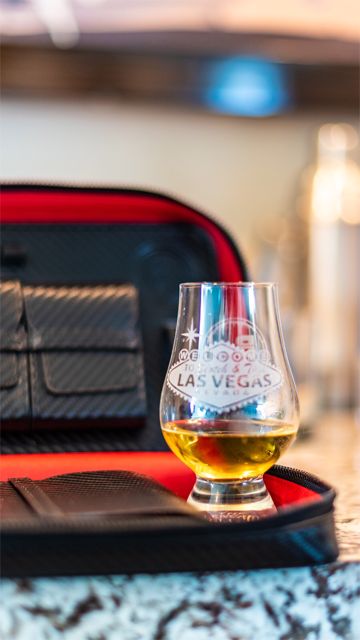 (Photos courtesy of @Whiskyanddonuts)
As the Highland Park Sr. Brand Ambassador Martin once said, Eric's events are the future of the whisky industry. Well folks, if the future is meant to have epic whisky events, then who are we to stand in the futures way.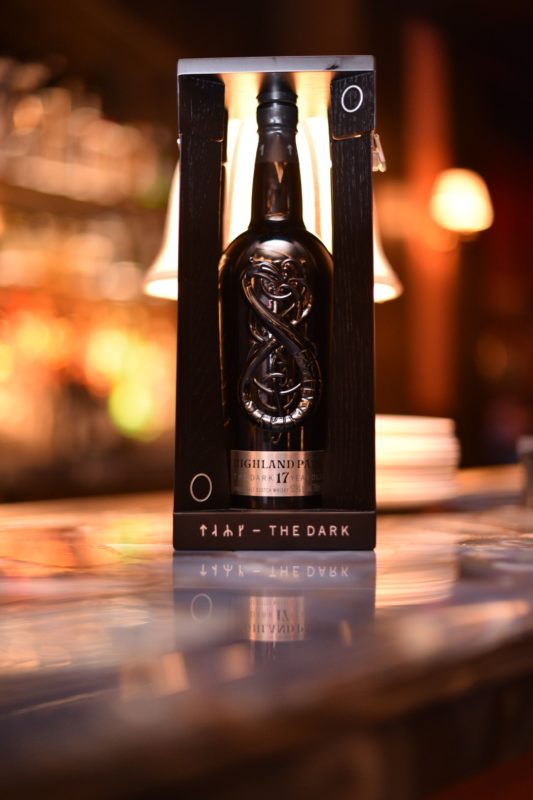 (Photos courtesy of @Whiskyanddonuts)
Eric has personally promised me that the next NYC event will blow all the other events out of the water, and I for one, cannot be more psyched. If I were you, I would follow Eric on his Instagram account @Scotchandtime so you would have the opportunity to make it out to his next event, coming to a city near you.