We have had the utmost pleasure to speak to the two gents behind the Whiskey Library organization in DC.
The Whiskey Library was founded in 2014 by two friends, Brian Thompson and Tim Moll, to share their love of whiskey through education.
The Whiskey Library hosts educational whiskey and food pairing events at bars, clubs, and private residences around the DC area. By creating fun and engaging educational presentations they seek to help both novices and experts enjoy a variety of unique whiskeys and to impart a better understanding of whiskey and its history to their guests.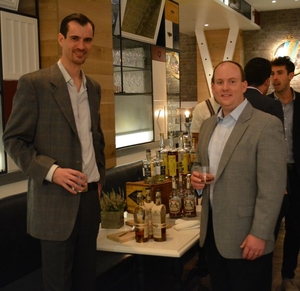 What was the original thought process or concept of the Whiskey Library DC? Are you both DC residents? Did you see a need for this type of service, or was it more of a hobby that turned into a business? 
Tim:  We have been friends since high school, and after college we found ourselves back in the DC area where we had grown up. We discovered that we both had a passion for whiskey, but did not have many other friends with whom we could share this interest.  We thought it would be fun to share our knowledge with our friends and started hosting whiskey and food pairing events at Tim's condo in downtown D.C. We did four events like this the first year before deciding to broaden our reach and start working with different venues. It all started with our desire to teach our friends about the joys we find in whisky and we are thrilled that we have found an even larger audience with whom we can share this knowledge.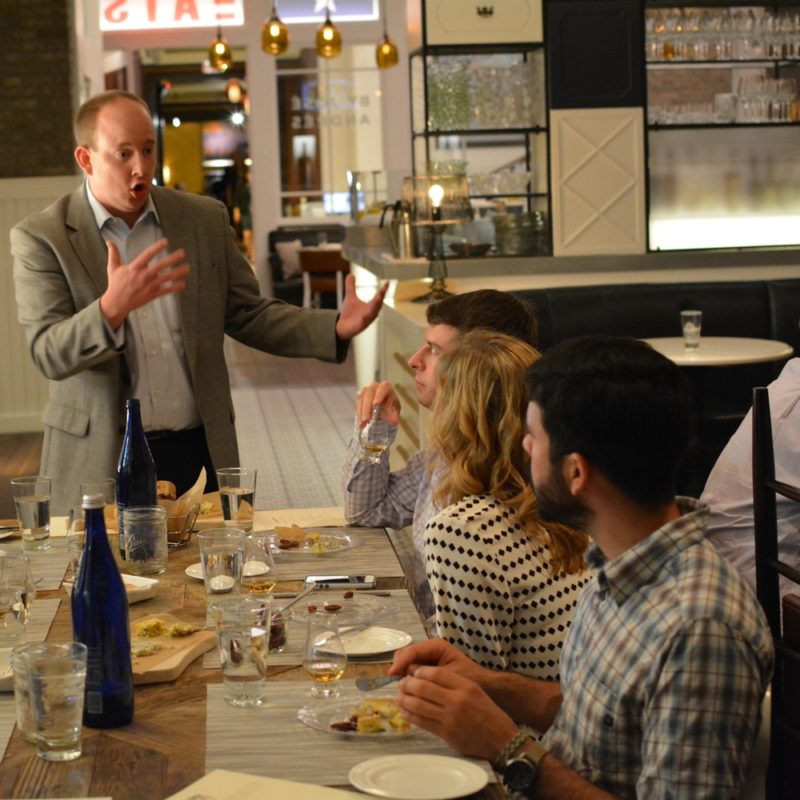 What exactly does the Whiskey Library do? Tell us about all your functions and features as well as the services you provide?
Tim:  The Whiskey Library is an education company that focuses on private and public tasting events.  These events are typically hosted either by an individual or a company at locations such as bars, restaurants, hotels, or even on boats.  We are also actively working on bottling exclusive single cask American and Scotch Whiskey expressions while also partnering with a local DC distillery to create our own unique whiskeys that are currently aging in their warehouse.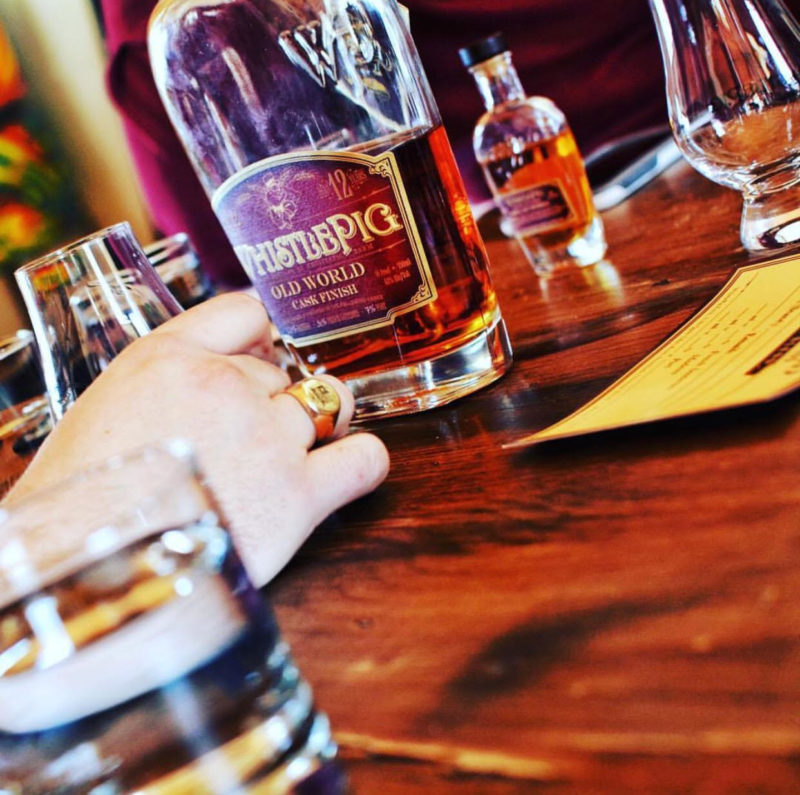 In 2017, Social Media plays a huge role in terms of user engagement with the brand. Why did you all choose Instagram as your primary platform ?
Brian:  When we first started back in 2014 we used Facebook, Twitter, and Instagram to help us communicate and grow our brand. However, Instagram has a terrific "whiskey community" within it. We have been able to not only engage with our followers, grow our brand, and share some incredible pictures of bottles, distilleries, and locations around the world, but also connect with like-minded individuals we are proud to call our friends. We continue to use Instagram because of this great community.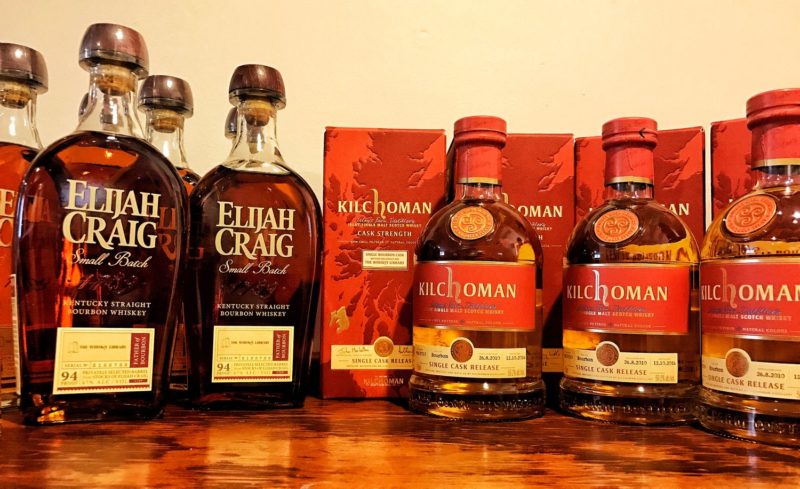 You're currently offering a Private Single Barrel Selection. Can you elaborate on that program. Also how do you go about sourcing the casks?
Brian:  To us, a single barrel of whiskey is special on a few different levels. First, the uniqueness of it is always intriguing because it is nearly impossible to replicate the exact aroma, taste, and finish with any other barrel of whiskey. In picking that single barrel or cask you are also able to highlight the specific distillery's profile or find something new within that profile that makes the specific barrel stand out and the whiskey stand apart. Either way, you are able to bring something new and interesting to whiskey drinkers, and to us that is the fun part.
The only problem we found with this process is that too often you had smaller groups of individuals going in and buying single barrels/casks and splitting them up among themselves. Instead, we wanted to offer up something that was more for the public to experience and enjoy. So, we partner with liquor stores, bars, and restaurants to bring single barrels or single casks to the DC area – for everyone to enjoy.
When it comes to sourcing the casks – we reach out to different distilleries and work either through their existing program or try to work out a new and innovative one. This includes some terrific single barrels of Elijah Craig from Heaven Hill Distillery, a bespoke blend of Whistle Pig's 12yr Rye, and a single cask of Kilchoman Single Malt Scotch. We have also partnered with a local distillery to distill our own whiskies and have them age in our own barrels. The entire program is designed to make these unique whiskies available to more and more people. We have a bunch more lined up and in the words for 2018 and are really excited about where this is going to go.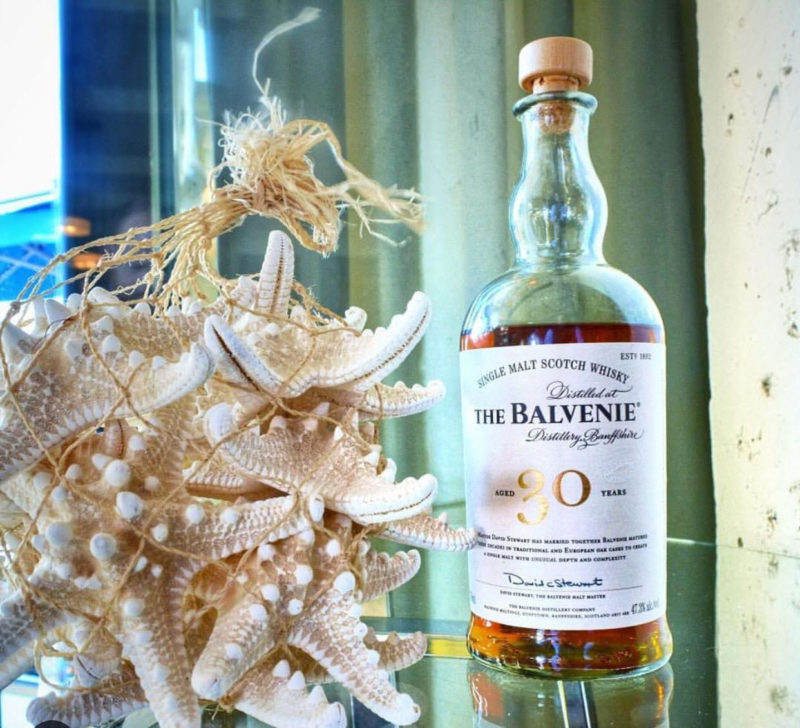 Let's get a little personal. Whisky or Whiskey and favorite dram of all time.
Brian:  Well, I gravitate more towards Whiskey – Bourbons and Ryes. In terms of profile I gravitate to higher strength whiskey and more on the Rye side. However, I don't think I could identify a specific favorite dram of all time. My favorites whiskies are usually special because of the people I am sharing them with and there are too many special memories to list here. With that said, the Booker's 25th Anniversary may be one of my top 5 bourbons at home.
Tim: I tend to prefer Single Malt Scotch Whisky, especially single cask expressions from various independent bottlers.  I gravitate towards Speyside and Highland whiskies with fruity, floral, and sometimes meaty characteristics, but my favorite all-time whisky is a 22 year-old lightly peated independent bottle from Islay's Bunnahabhain distillery. The rich and focused fruit notes complement the earthy backdrop and it all ends with a glorious, long finish.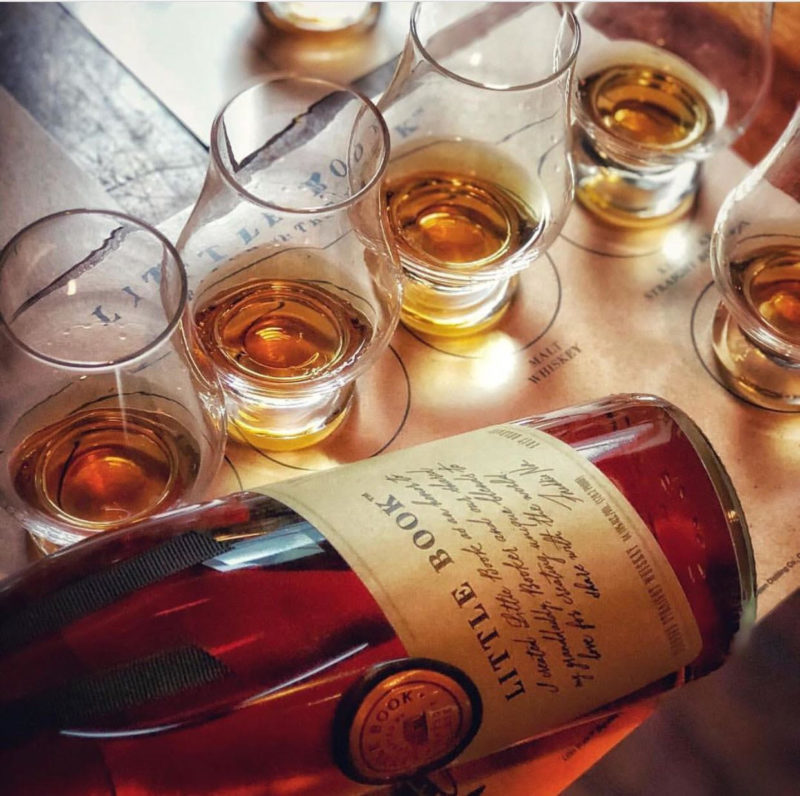 The Whisky market is becoming a global phenomenon, what attributes would you say are responsible for this global growth over the last few years. Also do you think this growth will continue with more and more International Whisky making its way to the US, or is just all just hype that will soon be forgotten. (TIM)
Tim: Needless to say, the presence of online retail outlets is the biggest reason for the growth of whisky internationally.  These outlets can ship from and to almost anywhere, thus opening up every corner of the world to whiskeys that had been previously unavailable. At the same time, there are distilleries opening up in countries without much whisky history, such as Taiwan, India, and Australia.  These new styles and flavors, and consumer access to information surrounding these whiskeys, have allowed people to know what's out there and to make educated purchases.  As long as quality whiskeys continue being produced, we believe there will continue to be demand.  As to whether the prices will continue to increase as well, only time will tell.  As whiskey drinkers, we should be thankful that we have so many different whiskeys to choose from and not be discouraged over the higher prices.  No matter what your budget, there are quality whiskeys out there for you.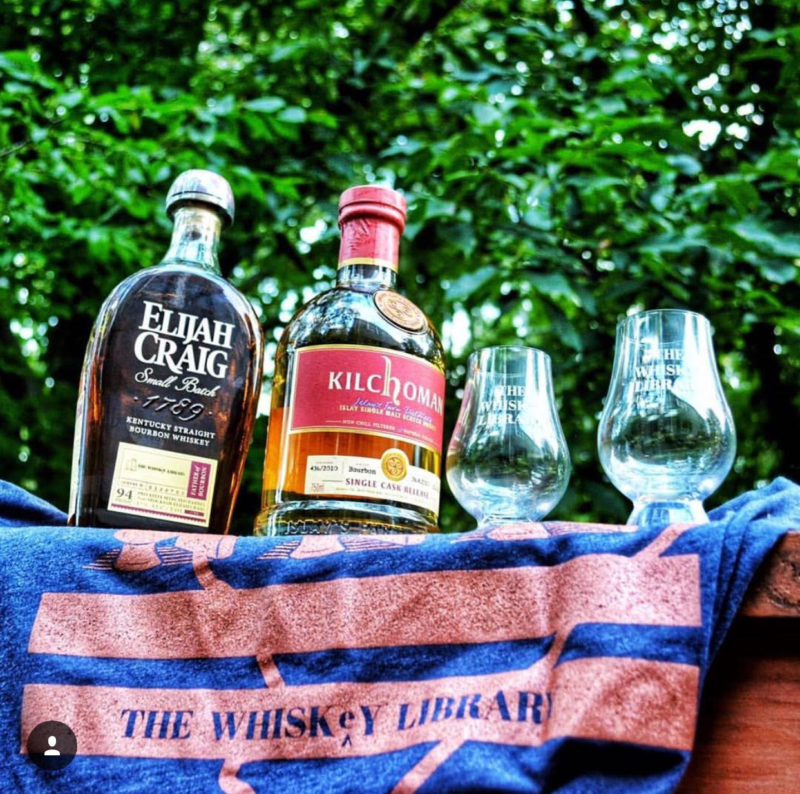 You and Tim must have done hundreds if not thousands of these tasting events, what in your mind makes the events so unique and different. How do you keep your patrons engaged throughout the tasting. 
Brian:  We work hard to make every event unique, entertaining, and educational. Each event starts out with us tailoring our selections and recommendations to fit the audience and underlying purpose of the event itself. In doing that we strive to work off a theme that can help us focus our efforts to showcase the differences and similarities with the whiskies.
However, it is our staff and of course the guests themselves that truly make it a unique and engaging experience. We encourage everyone, no matter what they level of experience, to ask questions, to share their own understanding or experiences, and to always be willing to try something new. We have found that everyone has a desire to learn more and to better understand what it is about whiskey that has the entire world drinking it. We just try to provide that education and background to them in the most engaging and honest way we can.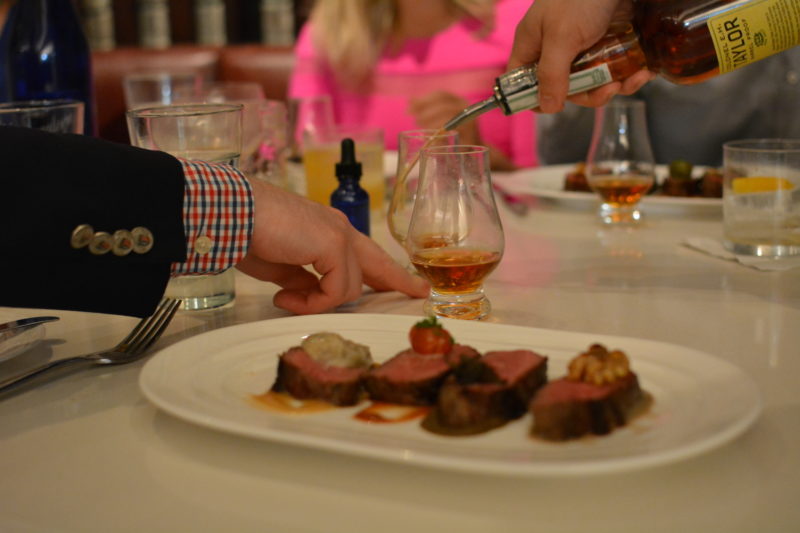 What advice would you offer others, from your own personal experiences, those who are looking to become entrepreneurs and leave their corporate 9-5 behind. 
Brian: Find your passion, hone your passion, and then figure out how best to share your passion with others. Talk to everyone and anyone you can – almost everyone we've met has and is more than willing to share with us their ideas, their perspectives, and give us advice.
Tim: We continue to take all of that and funnel it back into The Whiskey Library in hopes that we continue to grow, expand, and share our passion of whiskey with more and more people.
If there is anything else you'd like to share, please let us know. 
Brian: Drink. Learn. Repeat.