Chrissy Martin, or as she's known on Instagram: @alildabofbourbon shares the love she has for whiskey with Tastethedram. As a seasoned Whiskey Sommelier, she knows understands the intricate ins-and-outs of the whiskey drinking market and how to relate her own love of whiskey with her followers. We sat down with Chrissy and did this interview. So as they say, without further adue, enjoy the rest of this story.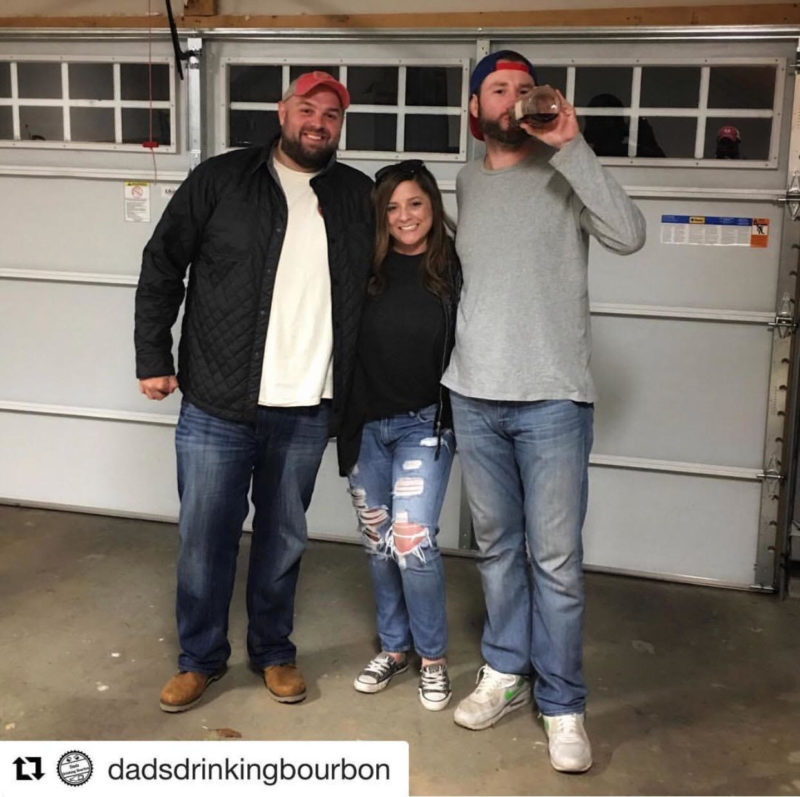 Chrissy let's kick things off, please tell us a little about yourself.
CM: I was born and raised in New Jersey, so I'm proud to say I am true Jersey Girl and have the mouth to prove it! I guess you could say I had the typical childhood of divorced parents, where my two sisters and I split every other weekend. We may have spent every other weekend with my father and but some of my fondest memories was spending time at my grandparents house cooking with my Gram. From the age of two she had me in the kitchen with her, determined to teach me how to cook.
My Gram is the reason I love to cook to this day! I can still hear her voice as she would tell me "if you want to find a husband one day you need to learn to cook, cos a way to a mans heart is through his stomach". Needless to say she was right, its how I hooked my husband! 😉  My husband and I moved out of New Jersey 12 years ago and since have lived in Nashville TN, Chicago and now Kansas City. Each place has been different and a unique learning experience, but I never thought I'd end up in Kansas! I also can't forget about being a puppy momma to two of the most adorable boxers, Bronx Bomber and Mattingly. (yes I'm a NY Yankees fan)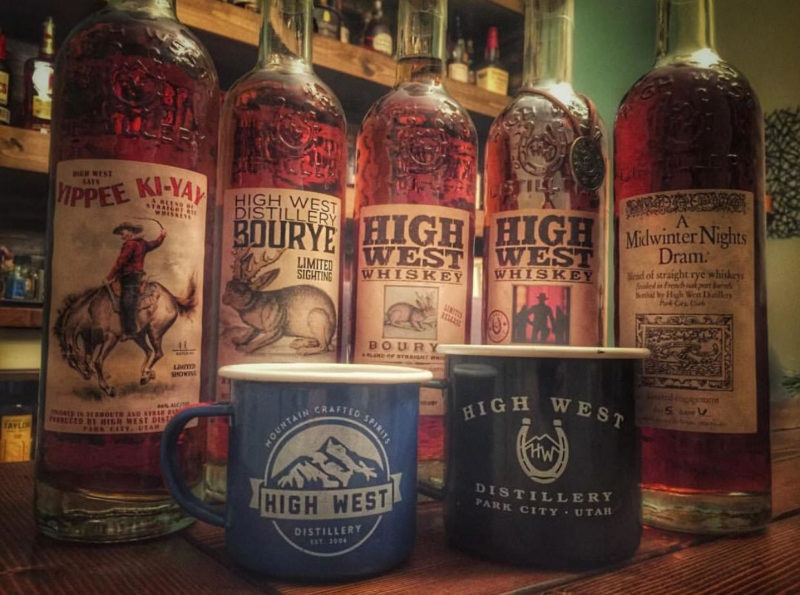 We won't hold it against you for being a Yankees fan… so were a bit curious. Tell us about the Instagram name: A lil dab of bourbon – is there a special meaning behind the name?
CM: As a matter of fact there is! A Lil Dab of Bourbon pays homage to my Gram. One of her favorite sayings from when I was growing up was  "a lil dab will do ya" and she stuck that phrase in everything she did! So when I decided that I was going to start writing about my recipes with bourbon I thought what a perfect way to represent her, her teaching me how to cook and me adding a lil dab of bourbon into some of my family recipes.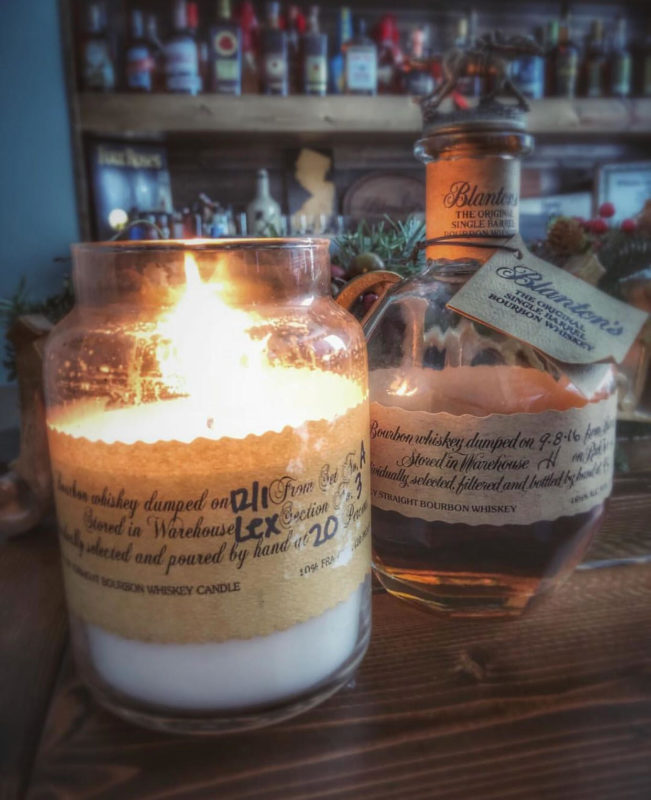 When and how did you develop your passion for Whiskey?
CM: My husband had introduced me to whiskey years ago back in New Jersey, it started because I never knew what I wanted to order when we'd go out. I hated all the fruity pink bullshit drinks that the bartenders would make just because they thought the chicks would love it. I wanted something I could drink that I would enjoy and not feel like I had to brush my teeth afterwards. So he was the one who introduced me to whiskey but it wasn't until a few years ago when my best friend Christy moved to Louisville that I began to really take an interest in it. We went to several different bourbon events, explored the bourbon trail and it just drew me in. I began to collect certain bottles, and with my husband's job moving us around so much I wanted to have something for just me, something that I could focus on and do remotely, which led me to whiskey school.
For those of us who are not familiar with Whiskey Sommeliers, can you tell us what they do, and how can someone also become a Whiskey Sommelier if they were interested to pursue this?
CM: So here's the amazing thing about being a Whiskey Sommelier, its a newer term and really the term is different for each of us. Why? Because this term is so new we each get to make it our own. We know that the term "sommelier" is French and means butler and or steward. So yes we can serve & pour whiskey, but that would be a disservice to you and your experience. My fellow Sommeliers and I are here to enhance your whiskey experience not only in a fun & engaging way but with knowledge, history & bourbon/whiskey stories. We all believe we are lifelong students & teachers of whiskey. We each determine our destiny with this title and there is a lot of excitement to that. Currently I host private tastings while living in Kansas City and I'm open to let this take me wherever it could go!
If you are interested in learning more about the school or have any questions I am more than happy to answer them!  Contact me directly @alildabofbourbon on Instagram or you can go to www.whiskymarketing.org for more info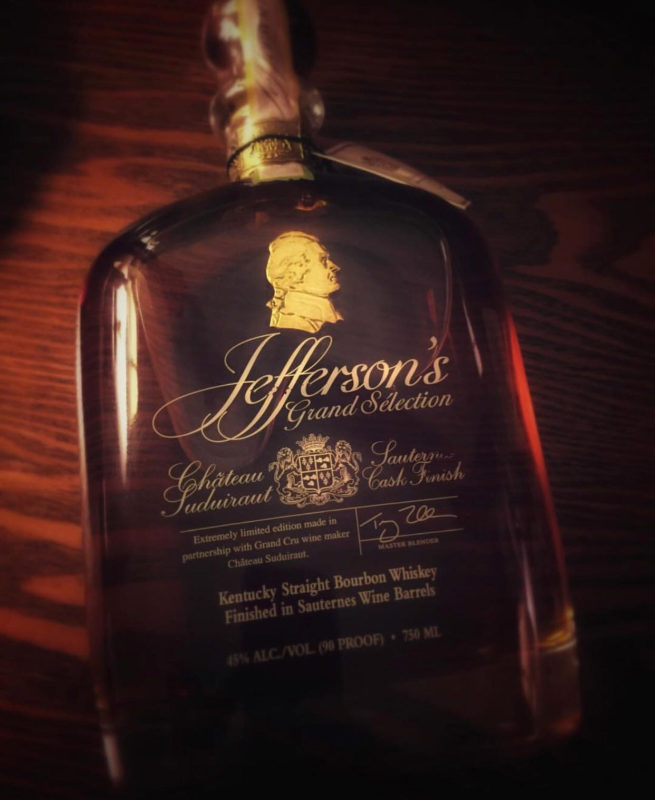 From your perspective, what draws your followers to your photos ? 
CM: I believe it's the variety of my content, from a whimsical bourbon adventure & travel, bourbon reviews, to authentic bourbon recipes. I'm believe in being open and honest about my journey and adventures, and I try to include my followers in that with each picture. This whiskey IG community has taught me the value of sharing and I always try to keep that perspective in mind.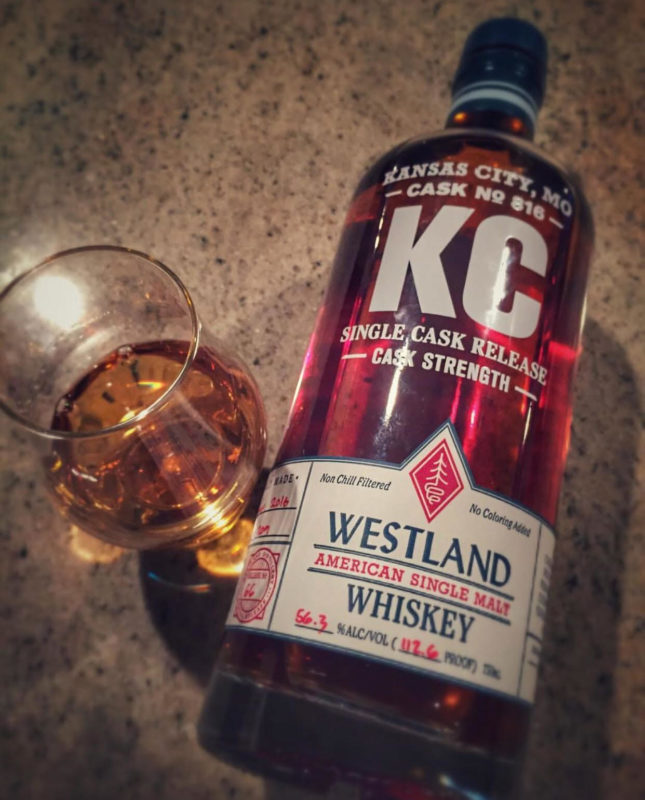 What are some of your favorite trends that you see in the Whiskey industry?
CM: One of my absolute favorite trends is all of the unexpected whiskey barrel finishes that we are seeing. Though it is something that has been around for sometime, if I remember correctly, I believe Balvenie was one of the first to do this around 2009 when they first released the Caribbean Cask. A single malt Scotch that aged in ex-bourbon barrels for 14 years then placed in rum barrels for 4 months! How great is that!? You had those classic Balvenie notes of vanilla & honey but there was something so sweet & tropical that just drew me in. It was so unique & different, I couldn't get enough! Originally I noticed that these types of barrel finishes weren't very well received, but eventually you started to see more and more of these finishes happening especially with American whiskey & bourbon. Nowadays, there are so many cool whiskey barrel finishes to choose from and many are very good, so I don't shy away from them like I used to and today I am much more open to experimentation.
Why did you begin sharing your passion for whiskey on instagram and is this something you currently do professionally, or is it more of a side gig?
CM: I began to share my passion to connect with other like minded individuals, to learn from others and expand my knowledge. I had just moved to the Kansas City and didn't really know to many others who enjoyed bourbon & whiskey. I am currently putting everything I have into doing this professionally, from going to school to complete my certification, conducting private educational tastings, cooking and writing about bourbon, and working on my podcast series The Drinking Darlings with two of my best friends. My goal is to focus on bourbon and American Whiskey, but I may dabble a bit in other spirits from time to time.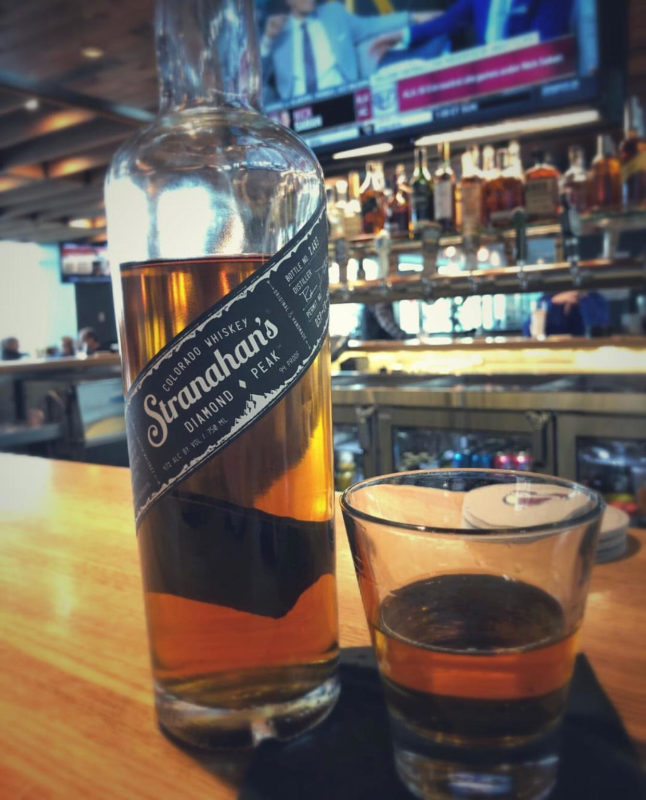 You've must have had some fantastic drams of Bourbon. Give us your top 5 list. 
CM: Oh man! This is never easy. I have been so very fortunate to try some incredible whiskies, but to narrow it down to a top 5.  hmmmmmm…. let me see…
Octomore 2009/ Edition 6.3
2008 Michter's 25 year
Westland Whiskey KC local
Lock Stock & Barrel 18 year
Wild Turkey Tribute 15 years
How has your content or style changed, since you first started on Instagram?
CM: I believe there's a few things. One is that I have put a face to the name by putting some pictures of myself out there, where in the beginning I didn't want to make it about me, I still don't but my content is more focused, along with my picture style has become clear & cleaner. I feel I have become more concise with my information and message. I love how it has transformed even over the past few months! I feel it is always important to work consistently to change and tweak your content along the way.
What do you think is unique about your followers and the way you engage with them?
CM: I love how active everyone is within the IG community! They are honest and real in sharing their own whiskey journeys. They pull no punches, aren't into the braggy crotch shots, they want to learn and most importantly they want to share in their journey. I think that is what makes them unique, their willingness to share. I'm still overwhelmed in how generous this community is. I try my best to answer and interact with each comment or DM, even though there have been plenty I have come across that had to be blocked for not so nice reasons. I let some of that crap keep me from not responding for awhile, but I had to get passed that because there are too many great people in the community that I didn't want to miss out on!
Is there anything else you'd like to share with our readers?
CM: Yes! You can continue to follow along my journey with me through my ig page @alildabofbourbon – my website www.alildabofbourbon.com  and the weekly podcast I co-host on The Drinking Darlings @thedrinkingdarlings