This time around Taste the dram had an opportunity to speak to Ms. Yan, the founder of Silicon Valley Air Experts in California. As you may know the Cigar industry is still a booming and thriving industry in the United States and still continuous to grow exponentially, while the regulations against public cigar smoking sector have become heavily regulated, which forced everyday consumers to take their love of smoking indoors. The problem with this is that the quality of air in most indoor spaces is horrific which is a deterrent to an amazing smoking experience. Luckily, Ms. Yan and her company have built patented products that help clean the air and make the cigar smoking experience more enjoyable.
Ms. Yan is also an inspiration to many women who've always wanted to start their own company. Please read her interview below.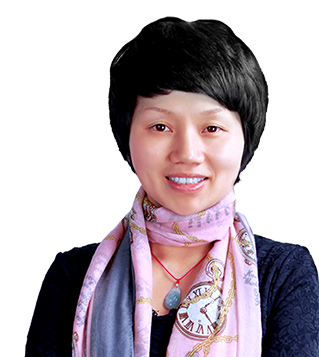 Ms. Yan, please tell us a little about you. What has been your career trajectory after you received your Ph.D in Electrical Engineering from the University of California. Where did this love for engineering begin?
Y: When I was a young girl, I had loved math and engineering. When I was only five, I loved to build models with match sticks and bricks (as we do not have much toys at that time).  At that time, my mom knew that I was going to be an engineering girl. The curiosity and passion for building things had driven me all the way to pursue my Ph.D in Electrical Engineering.  By the time I graduated, I had published over thirty international peer reviewed journal articles and filed two patents.  At the time of graduating, I would have the choice to choose to go academia researcher route or industry working.  I had always been wanted to start my own company and build something meaningful for the society.
However, I have no ideas what to build yet. Thus I had decided work for a very cool high-tech company in Silicon Valley and see what's going on in the world. Luckily, later, I got an offer from a high-tech company called Tessera, a very cool tech company with its IP licensing models. Tessera has about 125 employees, and one third of them are highly educated Ph.D researchers. Its sales revenue is over 300M USD, which makes its revenue per person even higher than Google.
That's where I started ionic wind research. Our team is trying to help the fruit computer company to find a silent cooling solution because Steve Jobs really hated the noise of a fan. We had developed an air cooling solution based on ionic wind, where we drove the air flow through pure electrical force. Thus it's a solid state fan without noise. However, one of the main challenges is that we attracted too much dust into the computer. When we ionized the air, we also charged the particles in the air. In the silent cooling solution, we had to make great efforts to design minimized motor to repel the dust out of computer and design a garage to store the dust, so the user could dump them once a while… after all these designs, we did make a silent laptop, which was also featured on MIT technology review and Scientific American articles. However, with all these add-ons, it became a $20 USD cooling solution as compared with a $2 fan. When we hit the wall on this application, then I was thinking,  what we could benefit from all these dust/smoke collection, maybe a house air purifier… that's why we steered the wheel and started to research and develop a best in class air purifier.
How does your background help opening and running a successful company in this particular industry? Discuss the aesthetic and branding of the company. 
Y: I am open and optimistic. Thus I get along well with my partners and we could resolve conflicts easily. I like to listen to others' advice. These are all helpful merits to run a start-up.
Dogs are human's best friends and they guard your home. When I was young, my dad used to have a really loyal dog. It had given me many good memories of my childhood with dogs. It also had kept our home safe. Thus I named our products as Airdog, which is supposed to guard your air.
Tell us a bit about AirdogUSA. Who else is involved in this business venture with you? 
Y: Silicon Valley Air Expert Inc. is a leading air purifier company founded by a group of technology experts and entrepreneurs from Silicon Valley. We are dedicated to developing innovative air purification solutions based on ionic wind technology for more than 8 years. We have been helping hundreds of millions of people who breathe poor air daily in USA, Canada, EU, UK, Hong Kong and Taiwan and China etc. Meanwhile, we are developing more smart choices for modern home, like portable air purifiers, central ventilation system, heaters and more. For more info, please visit our official website, https://www.airdogusa.com/.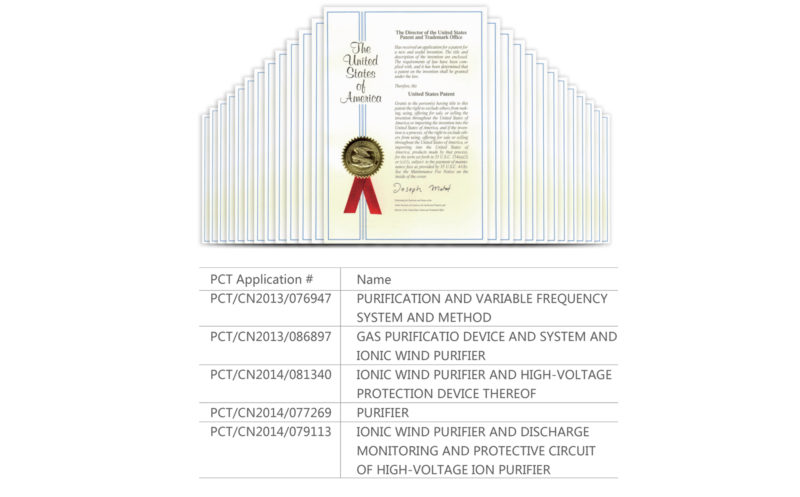 What have been the most difficult challenges of starting your own company in the Air Purifying field? What advice can you offer for finding success?
Y: Finding the right partner, lacking of money and resources, constant changing of market etc… these are all the challenges in the air purification field. When we started first in China market, the seasonable sales was almost killing us. In China market, the sales are mainly driven by weather (the high PM2.5 air pollution level). Normally in winter time, the pollution is much worse than summer time. Thus our sales in winter could be ten times of summer time. When you are not prepared to run a seasonable business, it would be quite costly.  I think these are all the challenges that any air purifier manufacture has to conquer.
What advice would you give other female entrepreneurs out there? 
Y: Running a company is not really an easy task. There are many challenges, and it requires all time attention and devotion. Unless it's really your passion and love, do not start without careful thinking.
What is your biggest leadership challenge as CEO? What keeps you up at night?
Y: Growth is always the biggest concern for all CEOs, which also kept me up at night. Without growth, the company will be like still water. It's hard to keep the best people and it's hard to motivate staff. So keeping growth is the key for every CEO.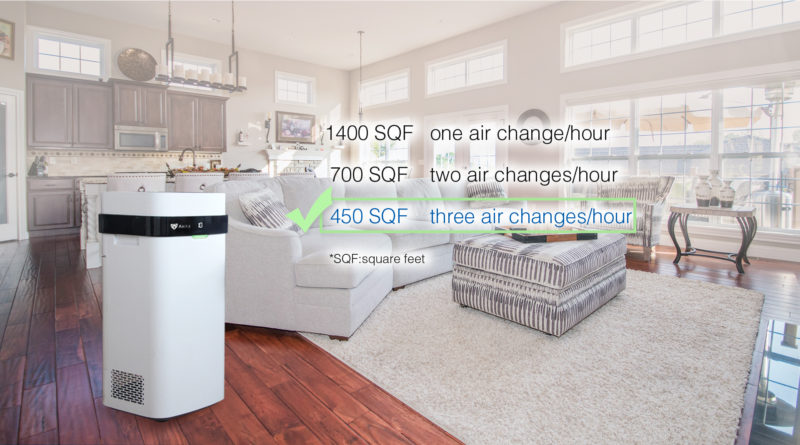 What products are currently in production by your company?
Y: We are now caring for people's healthy life in both breath and sleep aspects mostly.
For breath, we have the Airdog X5 air purifier as the star product now. We are planning the Airdog X8 air purifier as a bigger one than X5 to take care of a larger space. Also the Airdog car air purifier is designed for car owners specially. Moreover, we have the portable air cleaner – FitAir, which is easier for people to carry and enjoy fresh air everywhere.
For sleep, anti-snoring pad is a smart product, helping people stop snoring during sleep. We also have products to improve the quality of living, such as aroma diffuser and mini heater.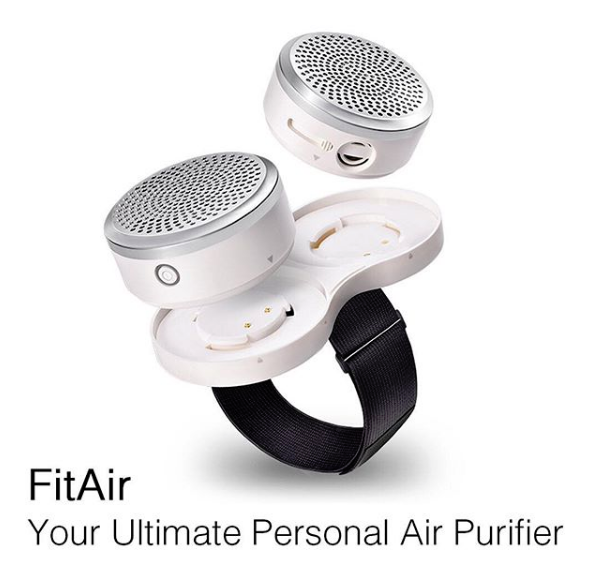 The two products that we find fascinating are the Fit Air and the Airdog X5, due to their capabilities in a multi billionaire dollar cigar industry.  With state by state regulations in the US that forbid smoking in public places, cigar aficionados have begun to migrate to cigar lounges as well as build their own lounges in their homes. How can the Airdog X5 maximize removing the smoke particles from the air of these confined spaces?
Y: Airdog X5 suits best in a confined high pollution space, like cigar lounges, as it has high clean air delivery rate, it could clean 200 cubic feet of smoke air per minute. For example, a 15*15 square feet cigar lounge, the Airdog X5 could circulate five times of the air in an hour. This could help to keep the space free of smoke in most scenery.
Constant smoking environment, we also called it heavy pollution environment. It's what X5 is best at, in some extraneous lab tests, Airdog X5's cleaning efficiency does not drop a bit even after 440 cigarettes smoke. In contrast, best HEPA filters' cleaning efficiency dropped to half just after trapping 45 cigarettes smoke. Basically, the HEPA type air purifier is not much of use in a cigar lounge as the filter would blocked just after one week of use at most.
Another notable point is that Airdog X5 uses non-consumable electrical filtration technology. Thus you could just clean X5 collecting plates in the dish washer or by hands and reuse them. You do not have to worry about ordering more replacement filters. This will be a much more environmental green solution as compared with disposable HEPA filters, which is not recyclable or biodegradable. With Airdog X5, it not only saves your money on buying filters but also saves the environment. Thus we recommend Airdog X5 to cigar industries as this is the most suitable air purification solution for smokers.
In addition, Airdog X5 cleans out microscopic particles (down to 14.6 nm/0.0146 micron) including most allergens (molds/spores) and viruses, which is beyond most of traditional HEPA air purifier (0.3 micron) in the market. And it kills mold and virus directly instead of trapping them in the HEPA filter to generate secondary pollution. We have been helping tons of users dealing with the mold issue especially some with old households.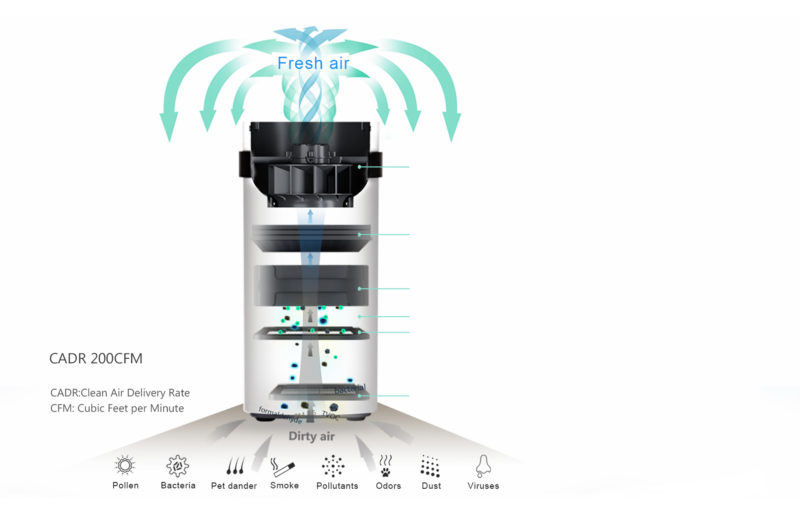 What is the major difference between Fit Air and the Airdog X5? How is your patented technology keeping ahead as the leader in this space?
Y: The patented Ionic Wind technology is used inside Airdog X5. The advantages of this technology are highly efficient, running quiet, and non-consumables.
First of all, Airdog X5 avoids secondary pollution since the high electrical field inside kills all bacteria and viruses, but traditional HEPA filters just collect them and turn into a warm bed for them to grow. Users don't need to worry about the safety, it is safe built with the highest V0-grade fire retardant plastics housing, and it has very low current in the order of micro-amps, the high voltage runs on direct current to avoid any possible dangers.
Then, users just need to wash and clean the inside parts instead of buying replacements every once in a while. The purifying effect of Airdog X5 will not degrade, while traditional HEPA air purifiers will smell if users don't change the filters inside.
Last but not the least, Airdog X5 saves money in the long term. No more replacements required, users will enjoy cleaner air. The above reasons are why Airdog patented technology keeps ahead as the leader in this space.
FitAir is not an air purifier based on Ionic Wind technology. We design and manufacture it for people who want to carry clean air around when traveling in confined space such as the airplane, train, and cubicle, etc.. It cleans within 25 square feet of your personal space at a rate of 3* per hour with the medical grade HEPA filter inside. Besides, the elegant look wins the "Good Design" award, making it a fashionable decoration wherever users place it.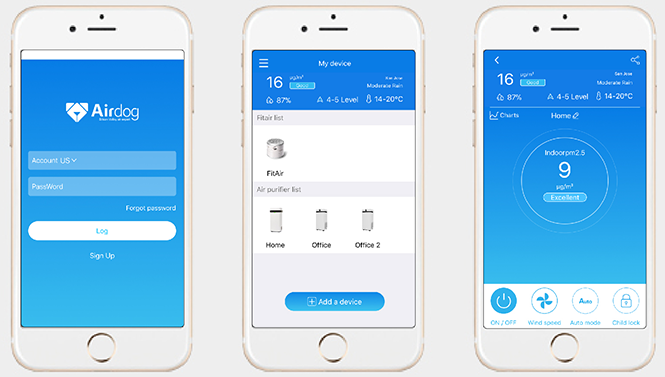 What personality trait do you most attribute to your success?
Y: Persistent, caring and hard working; are the main factors that attribute to my success…
At the start of your career, what do you wish you had known?
Y: Research and really understand yourself, your own personality, your behavior, your passion and your capabilities. I think if you got all these elements matching, you will have a much easier and enjoyable life. Definitely you will enjoy what you are doing and outperform majority of the crowd.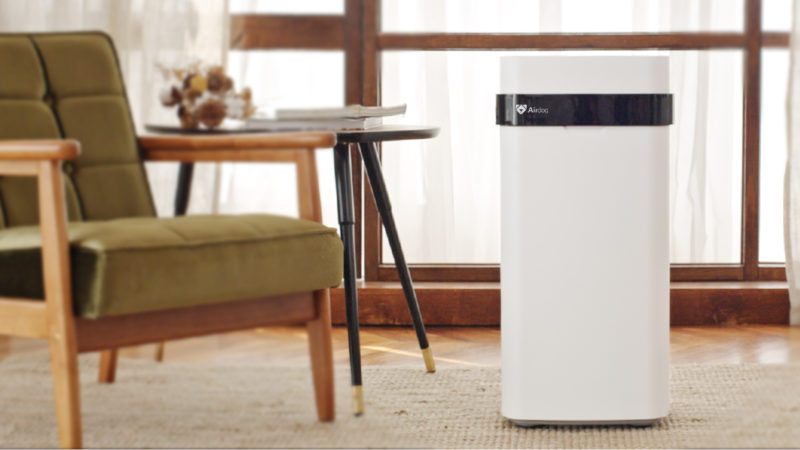 What's the best advice you've ever received?
Y: Life is a box of chocolate; you never know what you got. Life is a journey, enjoy it.
How are you utilizing the social media channels to build the branding for your company?
Y: We are working with some professionals handing our social media accounts. And we just start doing some marketing campaigns this summer, which drive us many positive exposure and sales. I would say social media channels are definitely one of the most important part of branding and sales. Yes, please follow us on our FB and twitter:
https://www.facebook.com/Airdogpro