In the valley that stretches between the Catskill and the Berkshire mountains, just 4 miles east of the Hudson River, lies a third-generation apple farm, Golden Harvest Farms, established in 1954. Our farm grows over 20 varieties of apples on 200 acres of pristine orchards. Open daily and year round, our roadside farm stand offers some of the finest apple cider and cider donuts available. 

On this farm, amidst the fruit trees, cold storage barns and the road stand sits Harvest Spirits Farm Distillery in symbiotic residence.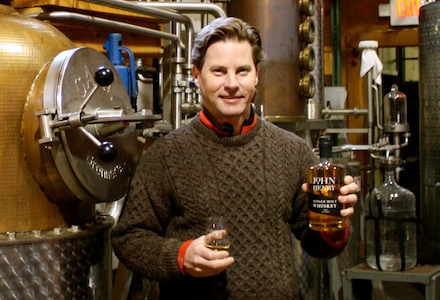 Derek, tell us a bit about yourself. How did you find yourself in the world of whiskey?
DG: We started making single malt whiskey in 2013 when our apple harvest was wiped out due to an early frost. We bought beer from a local brewer and aged it in our 53 gallon applejack barrels which we had on hand.
What was your vision for Harvest Spirits Distillery? 
DG: My vision for Harvest Spirits was to find the best use for our farm's surplus apples. Triple distilled vodka was my goal since 2005.
What challenges (if any) did you come across when first starting out? What advice can you give to others looking to get into this business?
DG: The first challenge was changing the laws, both on the State and municipal levels. The ongoing challenge is paying very high excise taxes on the spirits we produce.
That seems complicated. Tell us what has been your proudest moment thus far?
DG: Proudest moment must have been the NY Times article in 2010. (NYTIMES Article)
Do you have any role models in this industry?
DG: My role model is Steve McCarthy founder of Clear Creek Distillery.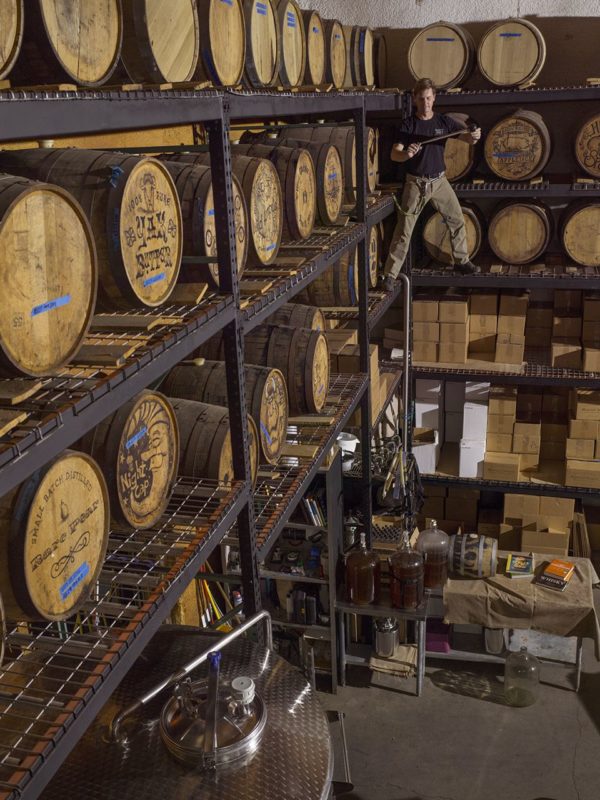 What type of Whiskey do you currently produce?
DG: Only malt whiskey, however made with several different mash bills and aged in large barrels.
Can we know about your fermentation strategy ? Are you going to use longer fermentation to stand out from all the other niche craft whiskey distilleries?
DG: Fermenting should be done at 60 degrees Fahrenheit in my opinion.
Do you remember your first dram? Maybe there is an interesting story behind that. 
DG: I forced myself to like Scotch the summer after high school because I thought it would make me sophisticated. I didn't ever like it until I started Harvest Spirits Distillery and gained a wider appreciation of whiskey.
Do you feel now is the most exciting time to be a whiskey lover?
DG: Definitely a great time to be a drinker in New York. We have a very competitive craft spirit market with very quality whiskeys showing up all the time.
What is your opinion on barrel entry proof, and are there special considerations that you are applying to your barrel selection (Stave thickness, cooperage choice, seasoning time, etc).
DG: I prefer to age at 60% alcohol in large barrels. I only keep the spirit in new oak for 6 months before it goes into re-fill barrels.
Are there any other interesting whiskey's in the pipeline for 2017?
DG: Our newest bottling will be a 3 year old malt whiskey made with cold smoked apple pressing.
Anything else you'd like to share with our readers?
DG: Visit our tasting room and see how it's made. Open daily 12 – 5 pm