There are so many women in the cigar industry that do not get their due or credit. Luckily Tastethedram has vowed to bring all these smart and ambitious women to the forefront of their industry. Octavia Toliver is a woman like no other. Her passion, knowledge and drive in this industry is unquestioned. Not only is she the creator for #SheSmokesToo and gives women a voice usually dominated by males, she helps bring the education and the availability of cigars to the everyday woman. Read her story and see for yourself why you should be following her journey on Instagram.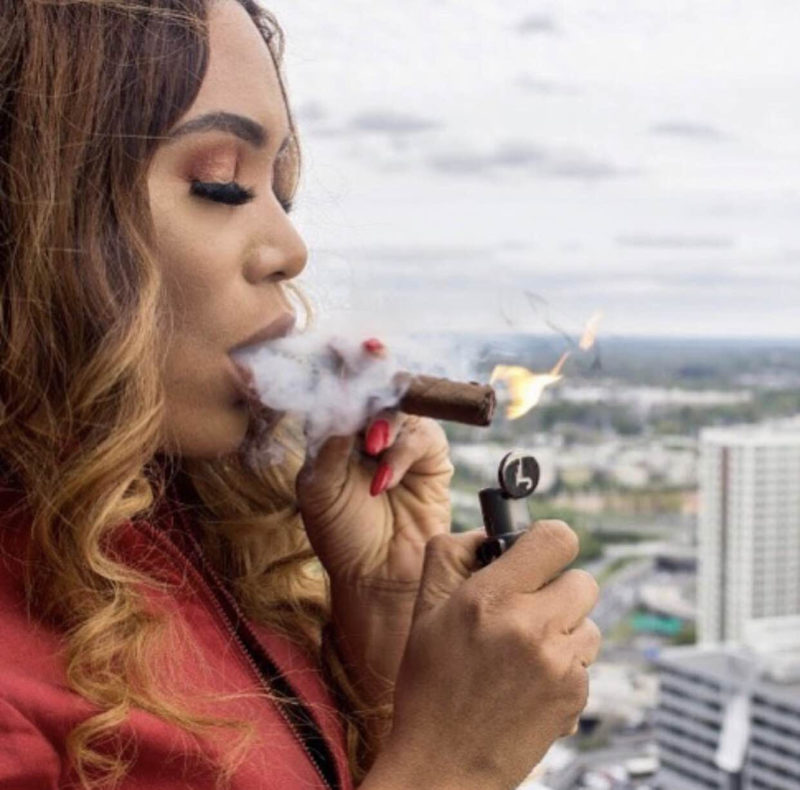 Octavia, do the folks a favor and tell them a little about yourself. 
OT: I'm from Florida, but have been living in Atlanta about 12 years. I graduated from Florida A&M University and have a degree in English. I also have a 3-year old daughter that will actually be 13 in a few months lol.
Tell me about your Instagram HERficionado? Is there a story behind the name.
OT: HERficionado describes who I am. I am a woman who loves cigars but I also love dressing up for a night on the town, I love traveling,  I love empowering other women! I'm a true girl's girl who just happens to enjoy cigars!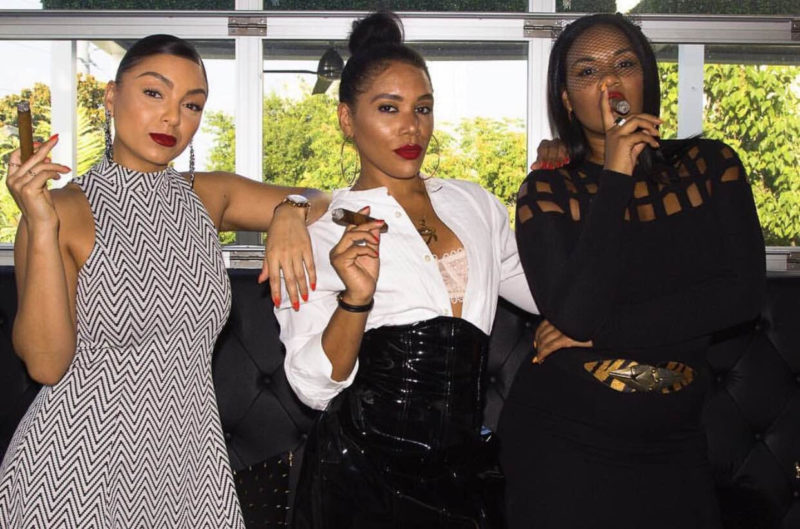 Everyone remembers their first cigar. Some people actually try to forget. Tell us about your first experience. What was it about the setting or the smell, maybe even the decor that made the experience either memorable or something you wish to forget. 
OT: I was on a date at a cigar lounge when i tried my first cigar. It was about 10 years ago so i was very young. It was during the day so there were guys having meetings while smoking cigars and drinking whiskey. I had never been in an environment like that but I was instantly drawn to it. I wanted to experience more of it so I did!
What is it about the cigar/tobacco culture that keeps you so drawn in? 
OT: Aside from my passion for the cigar itself, I think of cigars as the great connector! I have met so many different types of people from all over the world that I may never have met if it weren't for the cigar culture.  I love the camaraderie of it all.
As you may know, Instagram has created a double edged sword for the tobacco industry. Too many folks are all about just showing off their high end Cuban sticks or the more rare Fuente Opus ones. Let's put the folklore and the myth to bed once and for all. Do you have to smoke super rare or high end cigars to enjoy the smoke? Have you been surprised by some of the newer less known brands? if so which one?
OT: I always chuckle a little when someone says, "I only smoke Cuban." Unless you live in an area where Cuban cigars are more readily available than non-Cubans, I just don't understand the logic. I enjoy a nice Cuban when I can get my hands on them (Trinidad Fundadores, Partagas D4) and Opus X lines speak for themselves, but I could smoke a Jas Sum Kral Red Knight and be equally satisfied. There are good cigars at all price points and great cigars from all regions.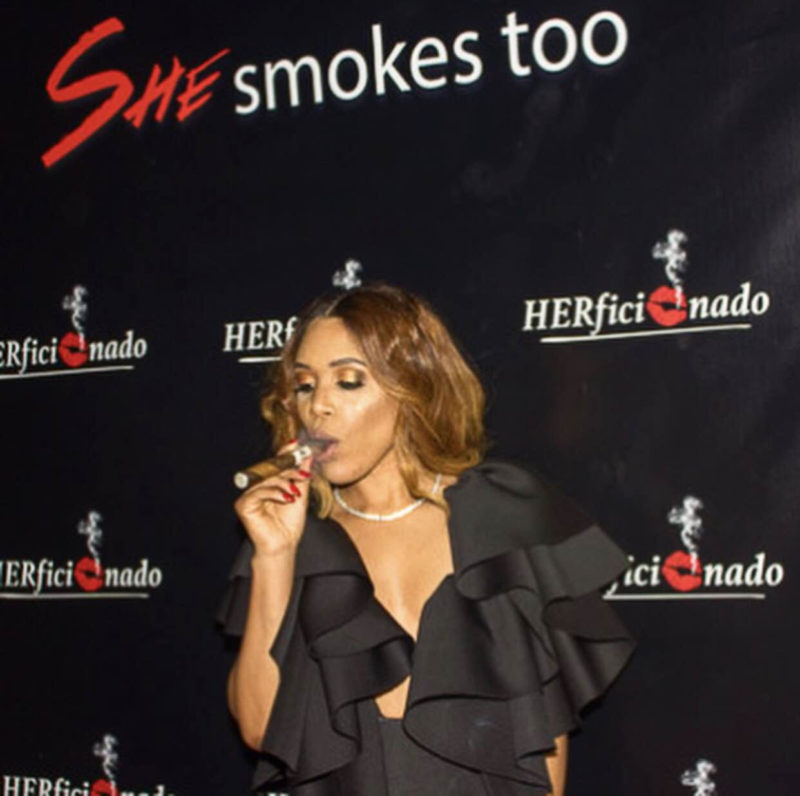 You are the creator of the "She Smokes Too Movement". Tell us more about that.
OT: Women are smoking cigars in larger numbers than ever before! I wanted to create a safe, non-intimidating, space for women to come fellowship over good cigars, music, drinks and great company! My guests range from veteran smokers to people (men & women) who have never tried cigars at all. I have so many newbies that I have personally taught to smoke that are now at every event teaching others! I love when I see IG posts of my novice ladies exploring cigars and lounges on their own! I feel like a proud mommy!!
You're a prominent and well respected woman in the cigar industry. As was said before, the tobacco industry is still very much male dominated, but women are beginning to make a push. What do you think is responsible for this movement?
OT: Women are making a push in ALL industries; the cigar industry is not an exception. I think that women are feeling more empowered because we have the education, the brains, the beauty, and the experience to work and socialize among our male counterparts!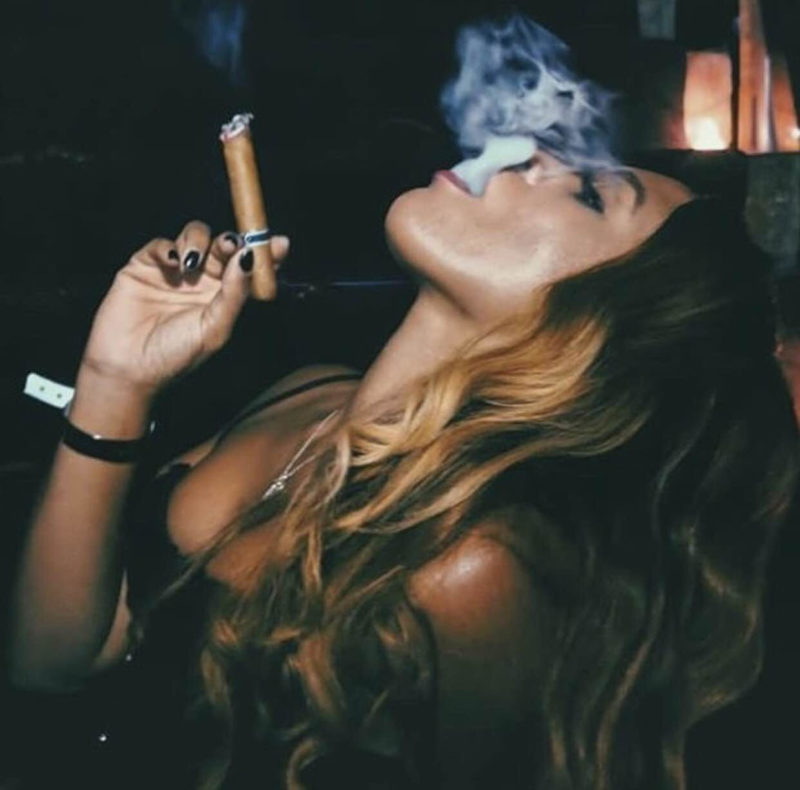 As a woman in this industry, what do you want to see change?
OT: I can't speak to the industry itself because I don't exactly work IN the industry. However, in the community/social side of things, I would like to see less snobbery! Some feel that if you don't smoke frequently enough or if you don't smoke the right sticks, somehow that makes you less of a cigar smoker. It's really ridiculous. I'm a bit more inclusive and would rather celebrate our commonalities than focus on our differences. Lol sorry if that sounded a bit "We Are The World."
Let's talk cigars. What is your go to everyday cigar? 
OT: I love Drew Estate L40!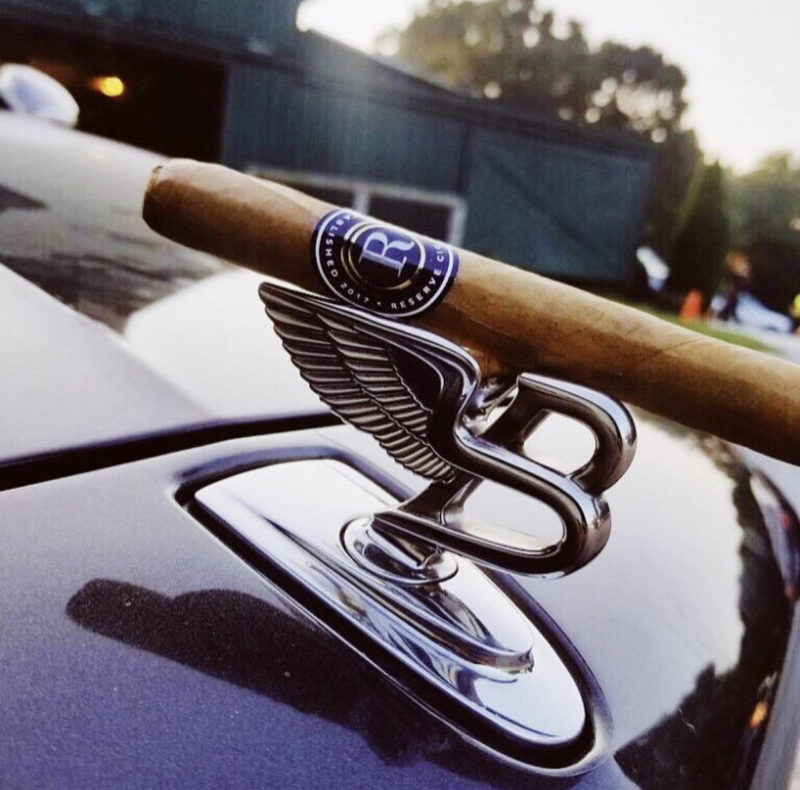 Top 5 cigars you've ever smoked and what is it about them, that made them stand out.
OT:
Drew Estate L40: I love a good lancero and this is by far my favorite. The cocoa flavor alongside the earthiness is very nice.
Trinidad Fundadores
Opus X Lost City
Kingdom of Saudi Arabia (KSA): I have only had this cigar once but it was amazingly rich and creamy! Truly a treat that I hope to experience again!
Punch Gran Puro: Have you seen that beautiful oily wrapper? This cigar is such a beauty, I couldn't wait to try it! It didn't disappoint!
There are so many brands and products available currently in the market and many more brands are coming out daily. If I am a novice to cigars, where should I start?
OT: I always tell my newbies to start with a mild or flavored cigar so they can get the hang of smoking without the intimidation of a full-bodied cigar. For beginners, I like the typical Java or Tatiana. Perdomo 10th Anniversary Champagne was my absolute favorite for years! That's a good one for novice smokers as well!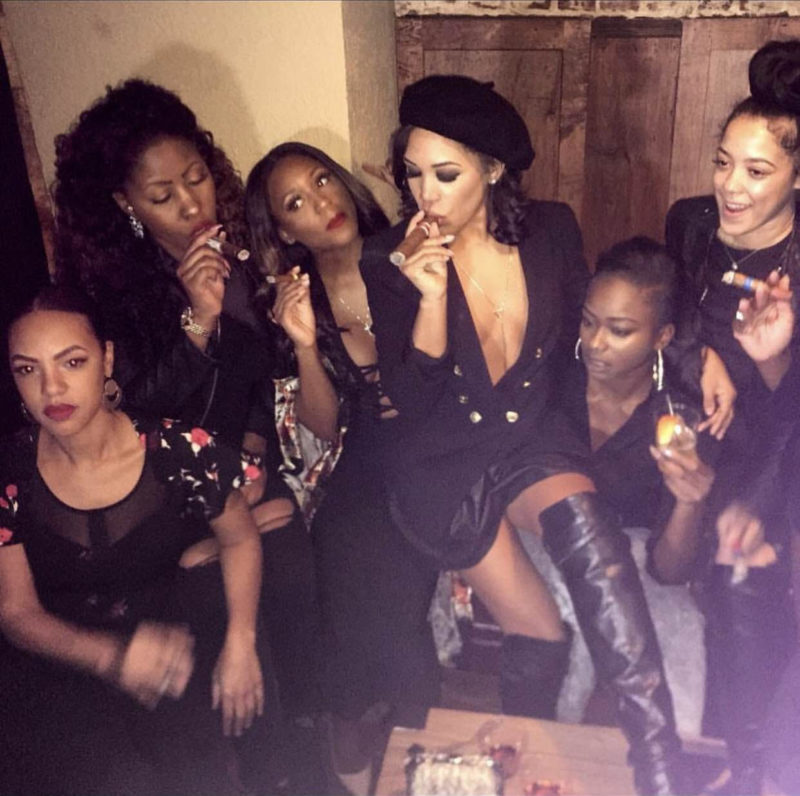 Where do you see Herficionado 5 years from now?
OT: I'd like to be traveling all around the world smoking with my fellow lovers of the leaf. I am currently working on a product line that will include both cigar and lifestyle items. In 5 years, I would love to be partnering with other brands that I love and respect!  Creating, connecting, and collaborating is the ultimate goal!