In our previous interview we got a preview into the life of William aka Billy or better yet Instagram superstar @BK23XXIII. In this current interview we wanted to dive in deeper and talk about cigars, pairings and lifestyle. Billy was kind enough to take time out of his busy schedule to speak with us again. Pull up a chair you're in for a doozy.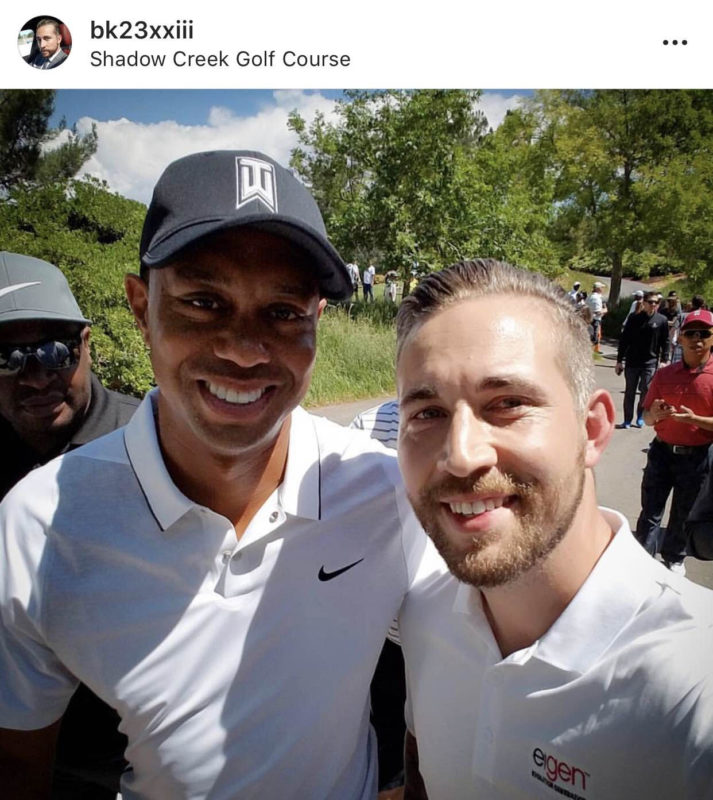 Billy the people who say Cuba no longer makes the best cigars and that people should branch out and try other brands. What do you say to that criticism of the Cuban cigar market? 
WR: I think people should absolutely try cigars from all regions including Dominican, Nicaraguan AND Cuban, etc. The beauty of cigars is that they give you so many amazing choices. Just because I prefer Cubans as they tend to mesh well with MY palate, doesn't mean that will be the case for others. Its like saying Japanese Whisky is better than Scotch Whisky… Each is unique, each is special but "Better" is totally relative to the individual taste of whoever is partaking in the experience. Cuba has a wonderful history of creating beautifully hand rolled cigars, and the artisans who roll them take great pride in their construction, however, with the European and Asian market demand, the increase of production required may have taken its toll on the quality of SOME of the newer production Cuban releases.
If we stay on the topic of Cuban cigars, some of the rarer ones. What tips can you offer from your professional experience that can giveaway if the cigar is fake? What steps would you take to examine the cigar for its integrity. 
WR: There are MANY ways to spot a fake, unfortunately the people creating them are becoming more aware of the tell-tale signs and constantly improving their replica bands to match the authentic ones. Companies like Cohiba, one of the most recognizable and often counterfeited brands available has combated this by adding holograms and unique identifiers… but to the untrained eye, the counterfeit bands still go unnoticed by the average consumer who doesn't know what to look for or is overly excited by the opportunity to smoke a highly sought after Cuban cigar sold to them by the kind gentleman on the beach who has a cousin who works at a factory and can give you a great price!
A few basics to protect those unsure of their purchase:
First, there has never been a glass top box of authentic Cuban cigars released. Cigars should be protected from the sunlight and heat and a glass top would make that nearly impossible. Second, when buying Cuban cigars, the tax stamp, seals and identifying packaging should NEVER come inside the box, much like a "Do it yourself kit". All seals should be firmly stuck to the box and act as a seal that would be broken in order to open the box. The serial number on the seal should also directly correlate to the habanos.com website tool which allows you to check the authenticity of your box.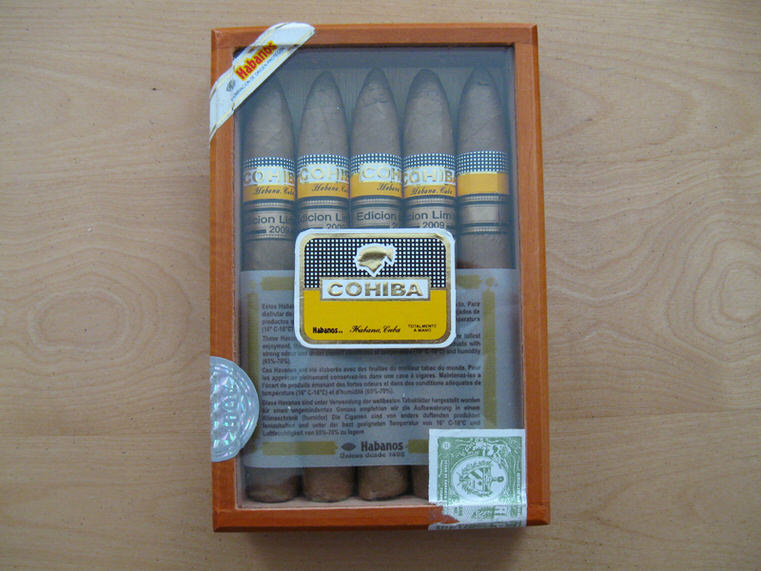 (Example of a Fake Cohiba Box – Google Search)
Don't just rely on that though, you should also look at the date stamp on the bottom and 3 digit code which indicates when and where the box was rolled. Each marca, or brand, will have specific identifiers as well and even though these counterfeiters are getting better, as mentioned above, they still have issues with the refinement of the nuances of a real cigar band. For example, on a Cohiba band, they often allow the white row of squares too touch the upper gold border, or the head in the middle isn't evenly surrounded by the white outline as it should be. Something as simple as the correct color used or the back of the band lining up should certainly be taken into consideration. Another important factor is the quality of the cigar in itself. The triple cap should be prevalent, the wrapper should be clean and free of excessive veins and if you're looking at a new box, all the bands should line up in the box at the same height and each cigar should be exactly the same size and height and possibly progress gradually from lighter to slightly darker in color.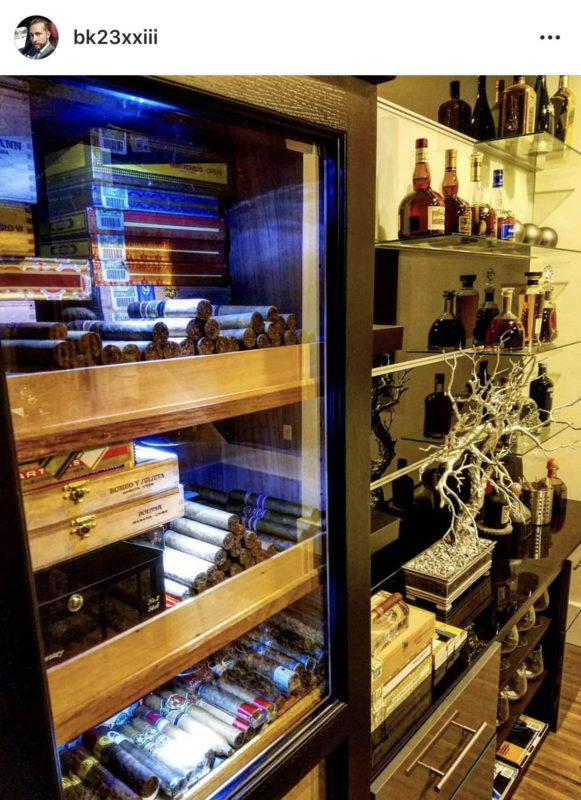 Wow Billy, that is a wealth of information. So your'e known to always talk about proper humidor environment and rotation of the cigars. Tell us what that's all about and why we should be more involved in the proper storage of our cigars? 
WR: Storing your cigars is comparable to storing your wine, Port or champagne. If it's not done right, your investment will absolutely go to waste. Cigars should be stored in a Spanish cedar humidor with a relative humidity ranging between 63% to 66% depending on your intentions (Aging vs. Smoking). The temperature should also not exceed 67 degrees and I actually prefer closer to 65 degrees in my humidors. Anything higher than this creates a breeding ground for tobacco beetle larva to thrive and hatch leading to small beetles that will tunnel through your collection ruining your cigars as they eat holes through the wrapper. So unless you play the flute and want to plug holes while you smoke, I suggest you alleviate the opportunity for them to hatch, lol.
A great way to do that is to freeze boxes before putting them into your collection. To do that, let them sit in your refrigerator for 24 hours, then the freezer for 48, back to the fridge for 24 and then OUTSIDE of your box another 24 to let them re-acclimate to the external temps. From there, you should have no problem after introducing them into your well seasoned humidor for long term storage. The other challenge with excessive heat and humidity is the growth of mold. That said, if you stay within the parameters mentioned above, it should also alleviate the potential for mold as well. I typically inspect my cigars quarterly and rotate them inside the box to assure equal humidification and airflow allowing for ideal smoking conditions.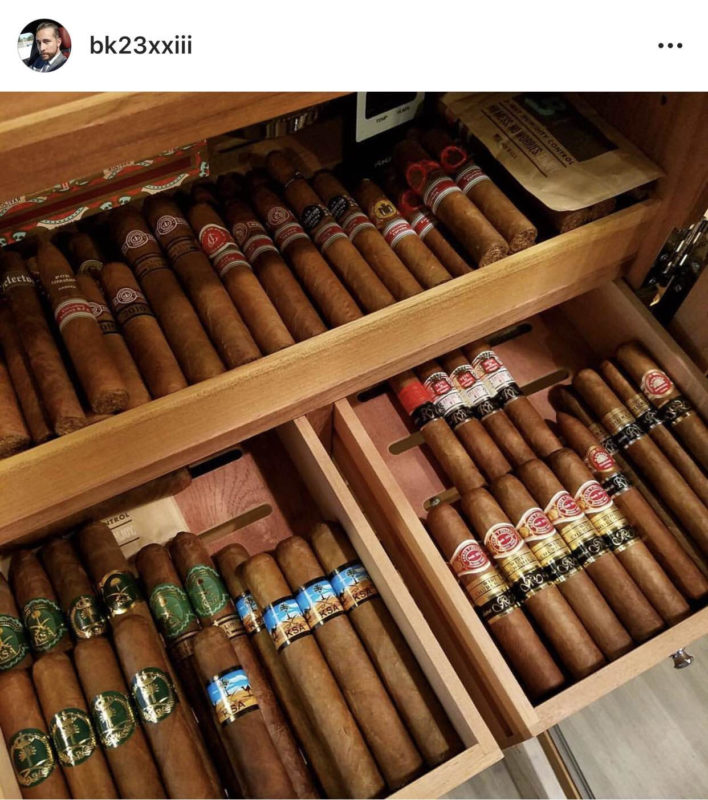 When it comes to Cuban cigars there are a few categories. The Limitadas, Regionals, Vintage, and La Casa Del Habano. What the hell do each of these mean and how are they all different.
WR: Lol, much like wines and whiskey, special blends are created to appeal to a specific demographic OR as just a great marketing strategy, in the case of the Anjedos releases. A second band doesn't always guarantee a great cigar, although that is mostly the intention (and often the case).
Vintage cigars are truly just well aged cigars, whether they be regular production sticks that someone hid away for years in their humidor or part of an aging program where habanos or a distributor lets them sit for a few years to age and adds a band denoting the year they began the aging process and later releases them to the public.
Regional cigars are part of a Habanos program that creates a blend with a specific flavor profile relative to a specific region. Each year, a distributor is allowed to release one regional cigar exclusive to their market, ie Asia Pacifico, Italia , Paises Bajos, Gran Bretana, etc. You also have Reserva, and Gran Reserva releases, the most exclusive of all, comprised of the highest quality aged tobacco rolled by master rollers only, which highlight the best of the best when it comes to the tobacco house or Marca (Montecristo, cohiba, Trinidad, etc) who release them. There is so much more to each of these, but for an introduction into each, this overview should hopefully suffice!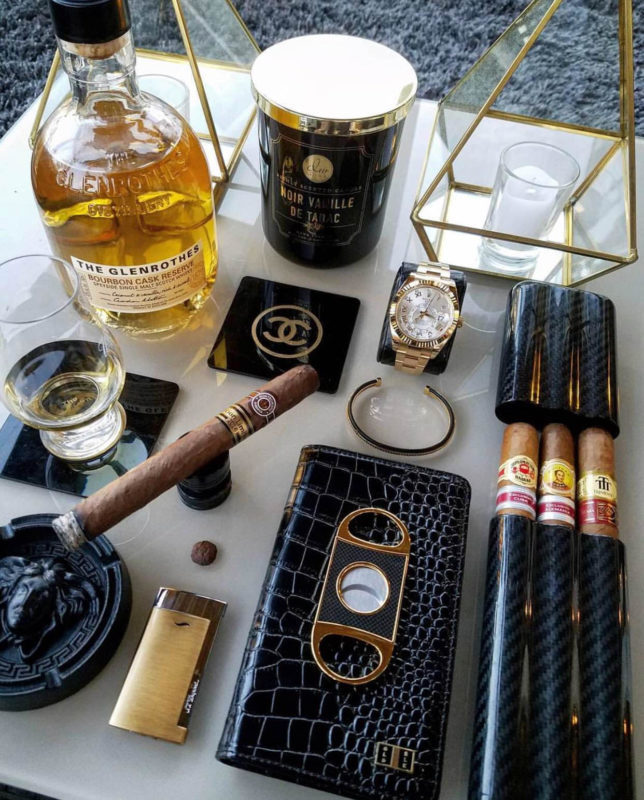 Lets talk accessories. There are so many current and past accessories in the cigar industry to flood the market. Does a proper/good quality accessory do anything to the smoking experience, or it it just a fashion accessory. Give us your must have accessories. 
WR: A high quality accessory, namely a lighter and a cutter can absolutely add to or take away from the experience of smoking a cigar! A dull cutter or a bad cut in general can easily ruin a cigar by cracking the wrapper making it nearly impossible to smoke, not to mention you end up with poorly cut pieces of tobacco floating around in your mouth (Which is no fun for you, or the person who sees you with it stuck between your teeth). A poor lighter that isn't adjustable makes it difficult to properly toast a cigar and touch it up as needed. There are SO many great brands out there, ST. Dupont, Colibri, Xikar, being the main three. I suggest you choose a lighter that fits your personal style aesthetically but don't be afraid to spend a few extra bucks as the quality of the product certainly enhances the enjoyment of the cigar smoking process when you put it into perspective.
Different types of cigars should be enjoyed at different times of the day. Some after a heavy meal, some during a quick coffee break in the morning, others on a leisure basis. How exactly do we know which cigar to have at the right moment? Favorite moment to smoke a cigar? 
WR: Good question and the answer comes from an individuals personal experience and preference. I love to start my day with a Ramon Allones Robusto Corto and Capuccino. I also enjoy a Partagas Lusitania after a big meal paired with a Digestif like Grand Marnier 1880. The beauty of knowing this is the process of discovering it! I have smoked hundreds of cigars trying to find great pairings and once I have found them, I continue to look for better ones! It is however, nice to have a default or a "go-to" that you know you'll enjoy. There are certainly suggestive boundaries, like white wine with fish, but that doesn't mean it's a rule.. just a suggestion. Some people even like mayonnaise on their French fries… To each, his own, right?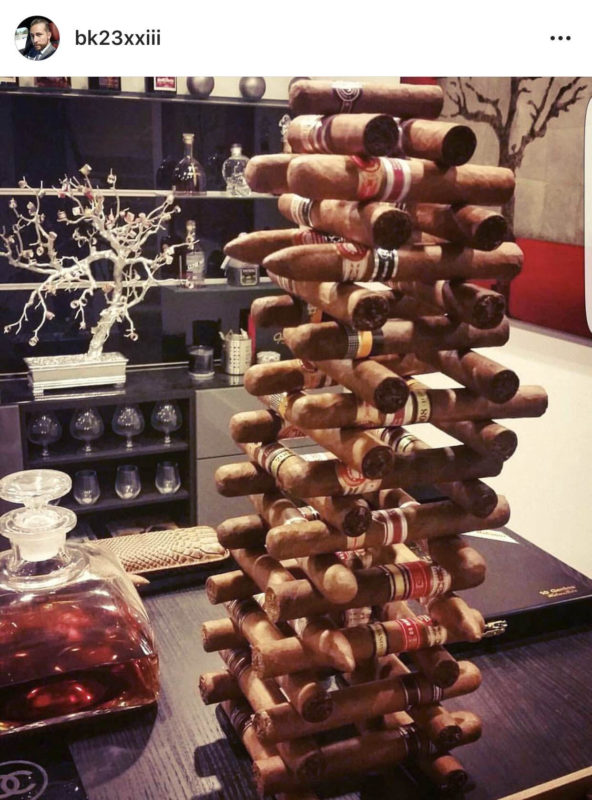 We don't talk to people who put mayonnaise on their French fries Bill. What continues to inspire you in the cigar industry? 
WR: The people… The possibilities… The friendships and the memories. I have met so many great people in the cigar world (I don't know many people in the Cigar "Industry"…) and had SO many amazing conversations over a cigar. If there was ever anything to look forward to, it would always be the next trip to my humidor with a client or friend and the great conversation to follow.
A cigar pairing you're looking forward to trying? 
WR: Hmmmmm…. I was lucky enough to enjoy the company of Robert Patterson, the Master Distiller at Dalmore and celebrate his 50th anniversary while at the Trump Townhouse in Washington, DC recently and during our dinner we spoke about the PERFECT pairing for the Dalmore Cigar Malt, formerly known as the Dalmore Cigar malt Reserve. He clued me in to the cigar that the blend was made to pair with when it was created and I have set that cigar aside at home for the right occasion to sit back and enjoy what was literally intended/created to be a "perfect pairing".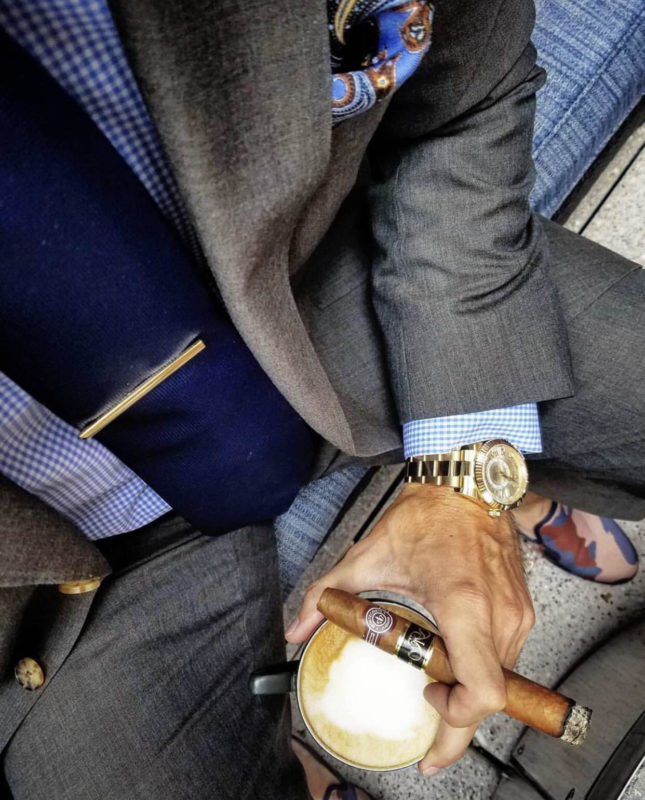 Tell us more about your lifestyle (favorite clothing brands/style, food, free time hobbies, etc). 
WR: Lol, my lifestyle is pretty simple. I love great cigars, great alcohol, and the time to reflect and enjoy them! Much of my success comes from my understanding of the time required to reflect, reorganize, strategize and execute. The grind is necessary to succeed, but taking the time to appreciate and be grateful for the things you grind to achieve is what makes it all worthwhile. In regards to fashion, it is also a passion of mine. Since I was a kid I was always a bit consumed with great suits as I felt it was a true expression of someone's personality.
More casual fashion has the same effect but as much as I enjoy sneakers, or a great pair of Chelsea boots with jeans and a v-neck, nothing beats the feel of a bespoke 3-piece suit with great accessories. I am also a HUGE foodie and have some great chef friends, so with DC becoming the food hub that it is, I definitely enjoy spending time in the city at some of my favorite places to eat.
My Instagram page is really a reflection of my lifestyle and includes many of my hobbies. Motorcycles, sports and participating in unique events and creating fond memories is really what I enjoy.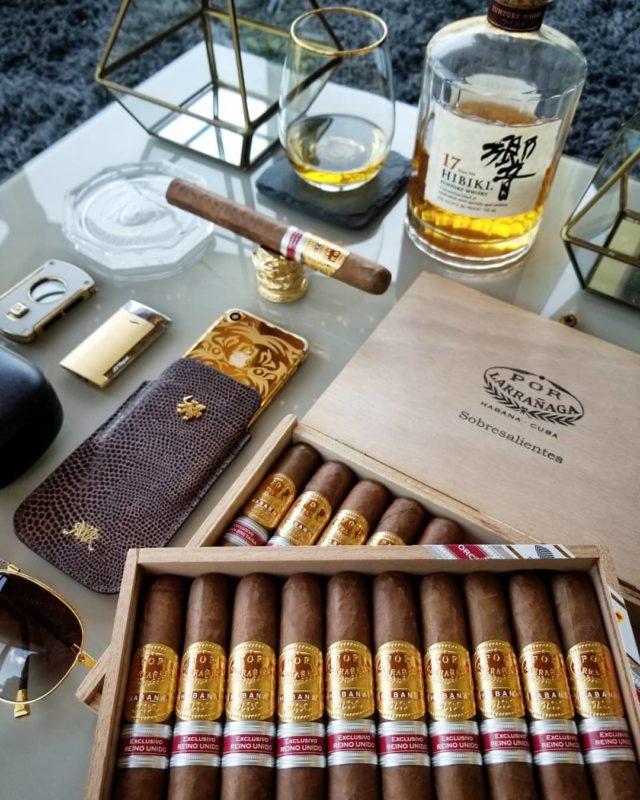 Tell us about a cigar you haven't tried yet but are looking forward to in the near future? 
WR: I am actually smiling as I think about this as I have been so lucky to smoke so many great, often very rare cigars. That certainly isn't meant to brag, it's more a reflection of the generosity of the cigar community and the friendships I have been lucky enough to establish. My friends in the community have such amazing collections and if I have something they want to try, I get excited about the opportunity to let them experience something they may not have access to due to its rarity…in return they always reciprocate!! I suppose the cigar I am most looking forward to smoking that is sitting in its box in my humidor would be the '07 Por Larranaga Magnificos. I haven't yet opened the box but with only 1020 boxes made in 2007, they are certainly tough to find and apparently live up to the hype!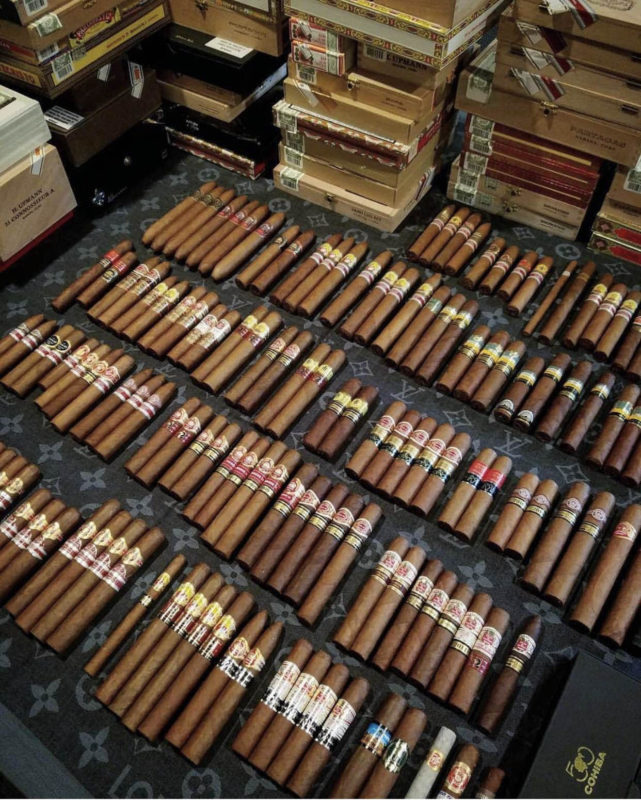 In the whisky community there are a lot of hard to find unicorns. Are there some unicorns on your radar when it comes to cigars? 
WR: There are certainly some rare older cigars that I would love to try, almost too many to name. I spent a lot of my time early on "Unicorn Hunting" and amassed a decent collection of very rare sticks for my collection, so for the time being, I plan to explore those. Oddly enough, the popularity of Cuban cigars and the lack of supply vs. demand has created some rarity amongst newer production cigars like the Behike line, so I suppose, for now, the hunt continues….