We had a chance to speak to a great guy by the name of Saul. Saul collects mini whisky bottles. Saul is cool. Read Saul's story below.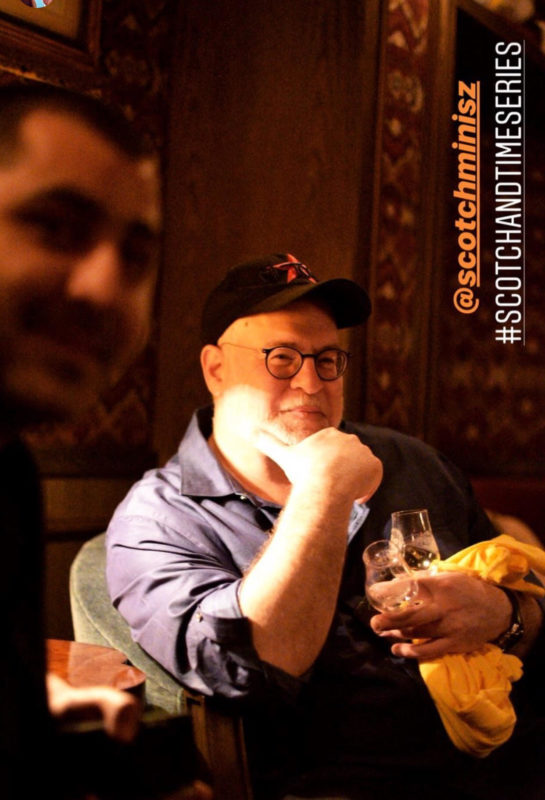 (Photo courtesy of @WhiskyandDonuts)
Saul, let's kick things off the old fashioned way, who are you and how did you find yourself immersed in the whisky world?
SZ: I am a born and bred New Yorker working in Real Estate Management. I'm married, father of 3, grandfather of 4. Growing up my father was a Scotch guy, mostly Chivas, a not common blend Pinwhinnie, and then he graduated to Glenfiddich. As a kid he would let me finish off his drinks. My real introduction into scotch came about 20 some years ago, when one of my close friends found Glenrothes 1979. I've been hooked ever since.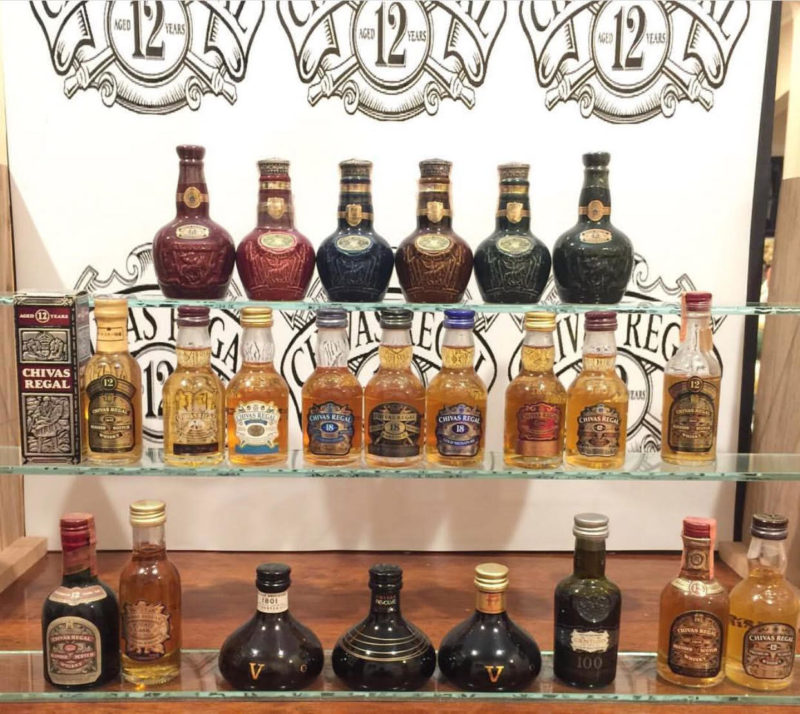 You are known on Instagram as Scotchminisz, because you probably have the best mini bottle collection around. How did this come about?
SZ: First of all I want to be crystal clear; I know of and have seen many larger collections of mini's than mine. I enjoy sharing my collection. Apparently others do not feel the same. I started collecting probably 30 years ago. After a business trip my father brought home 2 scotch minis of J&B and Cutty Sark. They sat on my dresser for a while and at some point, I got the bug to add to them and haven't stopped since.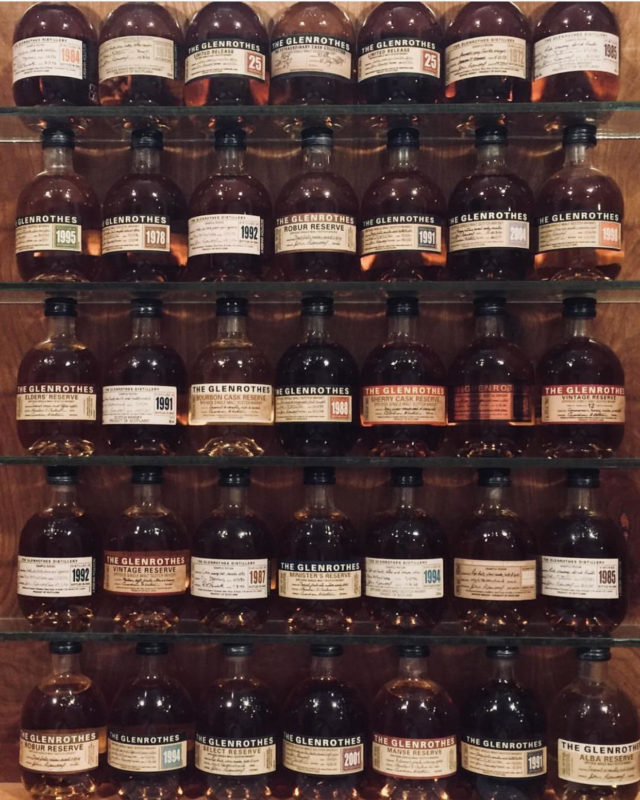 When sourcing mini bottles, do you typically source via auctions or trades, or how do you go about the process?
SZ: At this point in my collecting, the best chance of finding something I do not have will be through auctions. Trades use to be more common but quite honestly the mini business recently has become cut throat, with everyone looking to become rich. It's no longer a hobby!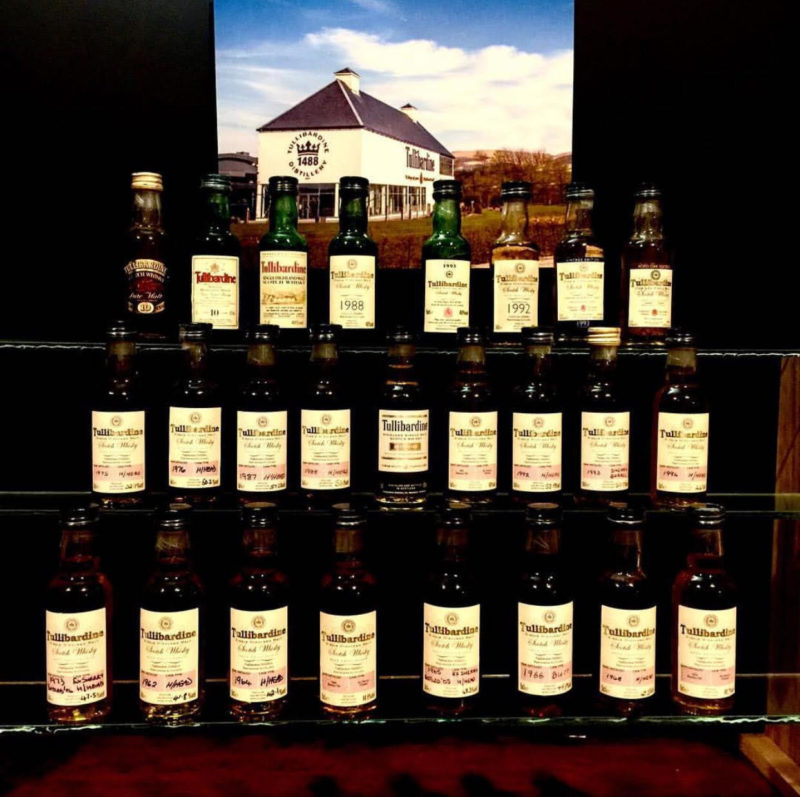 What is your favorite expression or distillery, and how many mini bottles do you have from them? Also how many mini bottles do you have all together?
SZ: My first love is Glenrothes. Their minis are true minis in that they are exact replicas of the full size bottles. But somewhat unusual in that they are double the size of most other minis. I have close to 70 different minis of theirs. A very close 2nd is Macallan of course, the most popular distillery out there. Bless their souls, they are one of the few distilleries that are still producing minis. I have a little over 100 of their minis. An honorable mention to one of my new best friends Highland Park. I have about 30 different minis of theirs.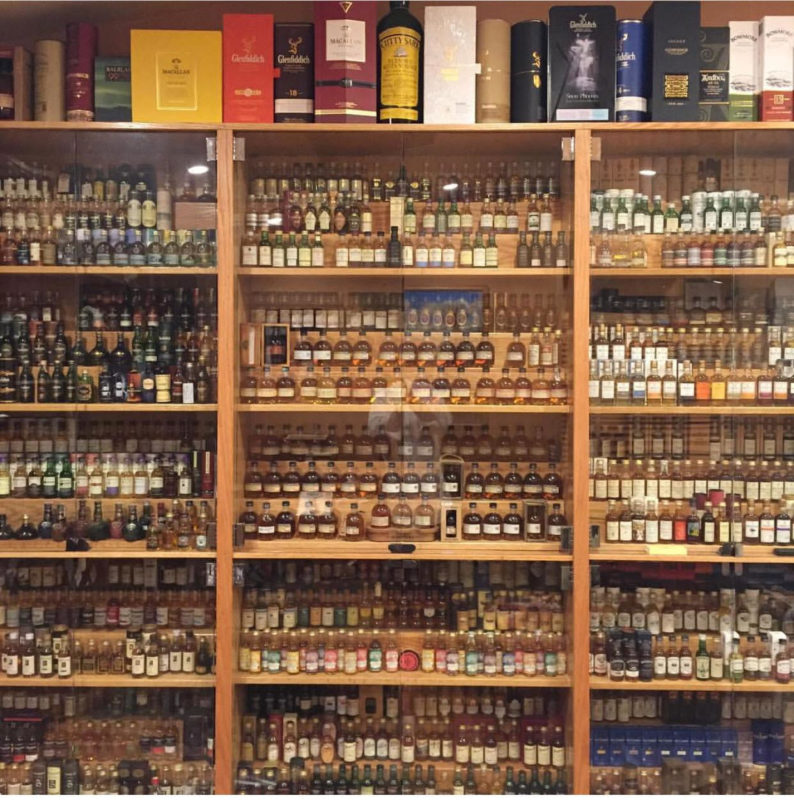 Do you collect just mini's or do you also have a decent collection of regular sized bottles?
SZ: I have a decent amount of full size bottles, But I crack open most of them, only keeping a special few for down the road.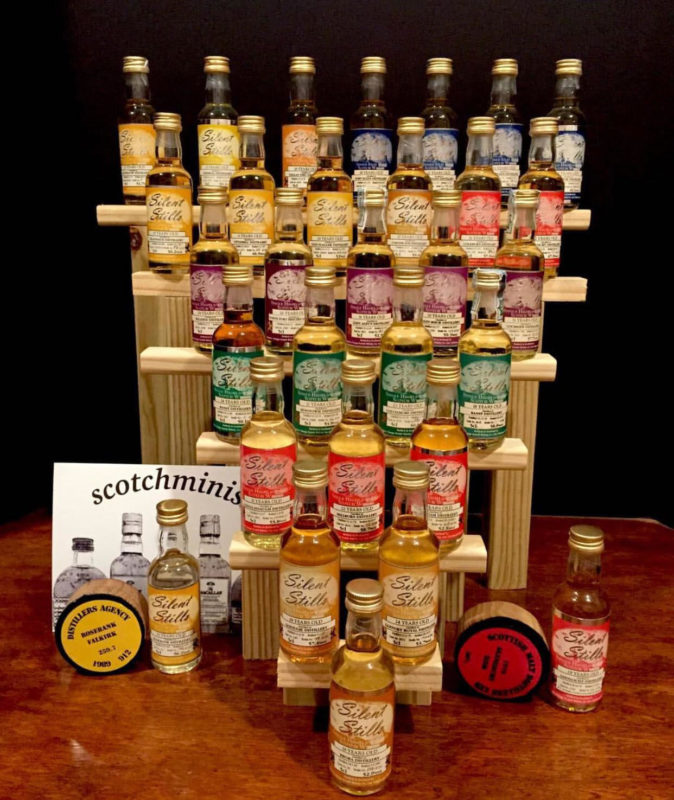 Do you gravitate more towards Scotch or Bourbon or maybe International Spirits?
SZ: My collection has been exclusively scotch up until recently when I got the itch for Japanese minis. I had a box of them sitting around for years collecting dust, and with recent publicity around Japanese whisky, I decided to enter the market. Drinking wise, I'm a lover of all whisky with and without the "e". But my preference is single malt scotch, gravitating towards Speyside malts.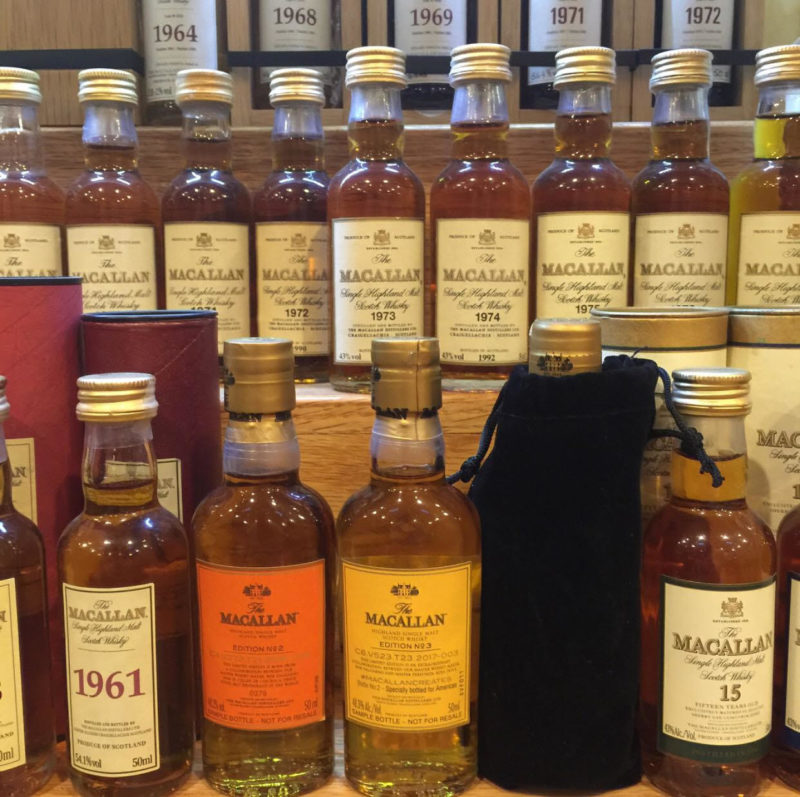 Tell us about some epic mini bottle collections you currently own? Maybe some old Macallans or maybe a complete set of a particular bottling or distillery?
SZ: Pride and joy of my collection is my Macallan Fine & Rare minis. They have produced a full line of minis starting from 1937. They actually are still adding to them. The prices are out of this world. I have a handful of them. A close second also from Macallan is their edition series 2,3 and 4. Alas they never made an edition 1 mini. Another favorite is my signatory silent stills minis. They produced a total of 32, and I have 30 of them. Very few people have the full set.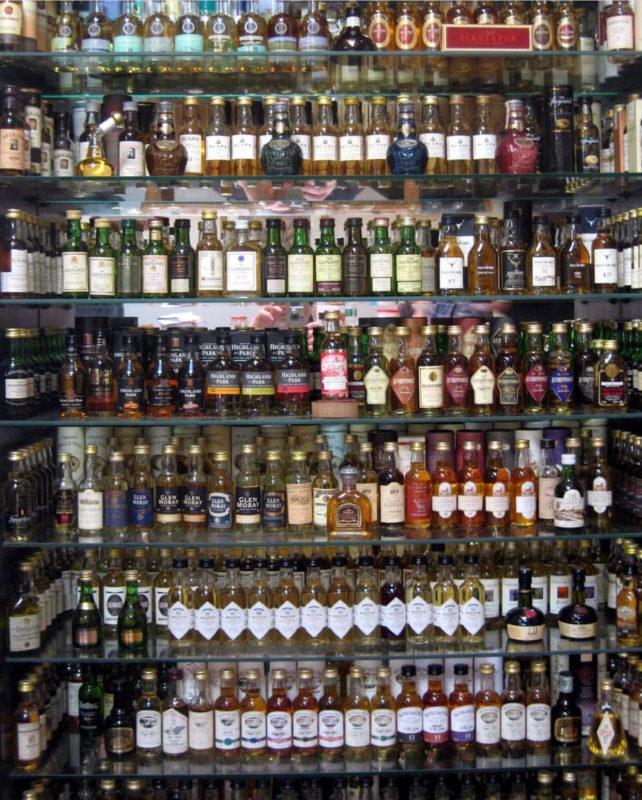 People assume that mini bottles are cheaper than regular sized bottles. Is this statement true, or have you gotten in the past mini's that cost way more than a regular sized bottle. If so, can you share some special pick ups with us?
SZ: The timing of your question is spot on. Recent auction prices for a Yamazaki 18 year old mini, reached close to $2000.00. Macallan would be another example of minis exceeding the price of full size bottles. In general, rarer minis have skyrocketed in price over the last few years. Everyone wants to be the first to get something new to post. Personally when something new becomes available I'll pay extra to get it first. A recent limited release by Highland Park of a Dragon legend mini is a prime example. I bought one on auction, definitely paying more than the price of a full sized bottle.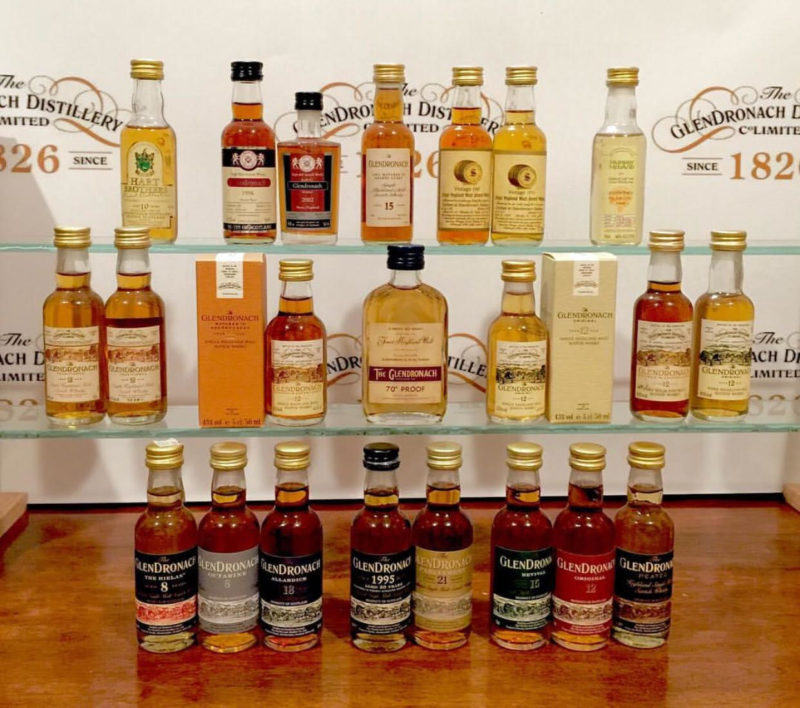 What is the dream here Saul? Where does the mini bottles story end? or is there no end in sight?
SZ: The dream no end in sight, as my wife sighs. I am always looking to add something new. I do have a mini fantasy: 2 bottles from Glenrothes in a mini the 1979 and the John Ramsay bottling. And from Macallan, a set of minis of the exceptional cask series and an edition 1 mini of course. All stamped bottled exclusively for Scotchminisz. Hey we can always dream.
The Instagram whisky community is a very knowledgeable and generous community. What do you think is responsible for this. 
SZ: Tough question. I can't put my finger on it. I can tell you however, that I've definitely been the beneficiary of that generosity.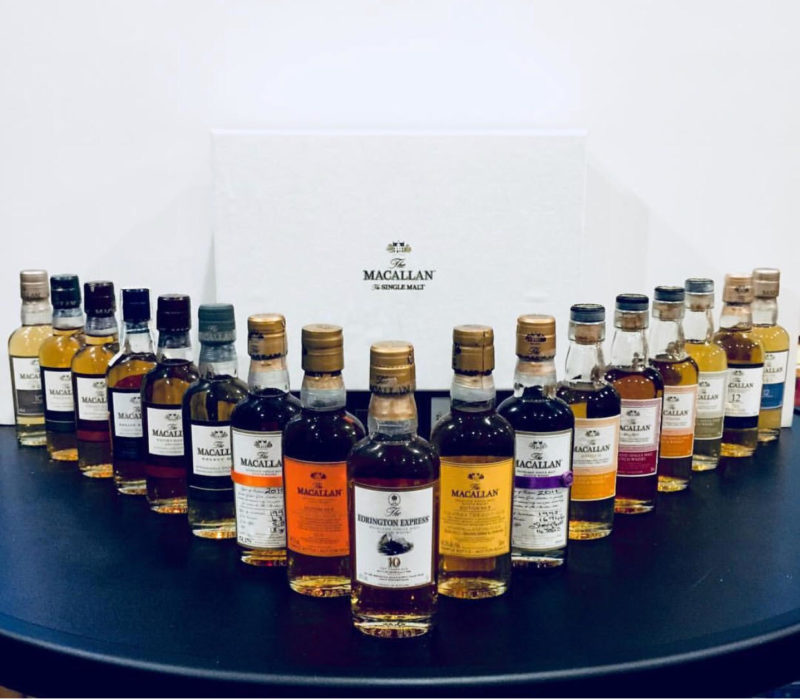 I think we have all benefited from the generosity of this community. Give us your list of Top 5 mini drams you own?
SZ: In no special order: Glenfiddich 50 year old. A recent purchase and hands down the most I've ever spent on a mini. Macallan Fine & Rare 1964. My first purchase of that Glenrothes 25 year old and a sample bottle of Glenrothes 1968 extraordinary cask. Finally, the Macallan edition number 3 mini will always have a special place in my heart. I got it through one of the most amazing people I've met in this industry, Nicolas Villalon, Mr. Macallannicolas.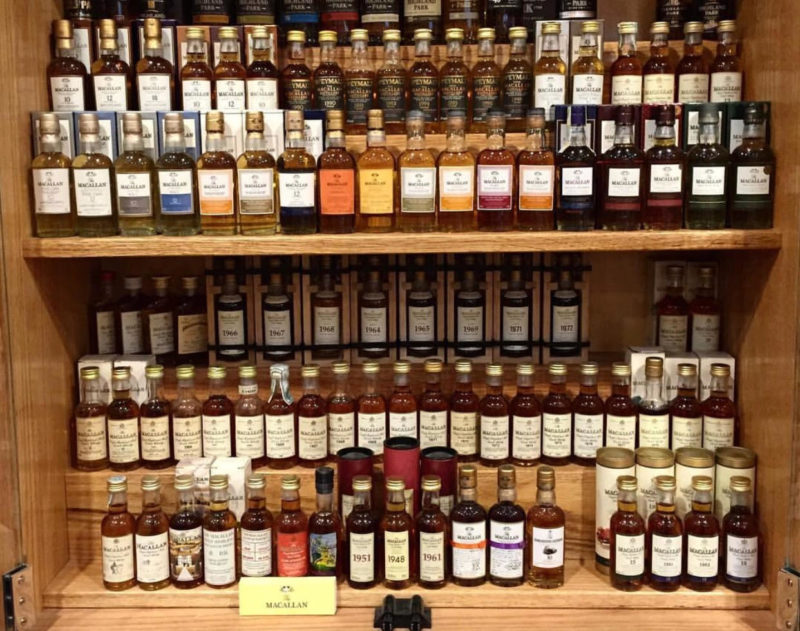 Yes Nicolas is one of those special people indeed. So what lies in the future for Scotchminisz?
SZ: I am thinking autobiography, movie, Bruce Willis can definitely play me, and then maybe a clothing line.
Haha that sounds amazing Saul. Bruce has nothing on your mini collection. Anything else you'd like to share with our readers?
SZ: I've been involved in the Instagram whisky community a little less than a year. My experience has been mind blowing, eye opening, all the adjectives you can think of. The generosity and friendships I've found with people of every walk of life sharing a common love for whisky. I can't express my gratitude sufficiently but I will give everyone a heartfelt thank you. I'm on a ride that I hope never ends.