Rum is said to be the next big boom in the United States, so it was quite a pleasure for us to speak to Caroline Delaney and her husband Robbie Delaney of the Muddy River Distillery. We love rum, especially since you can get amazing aged rum for quarter of the price of whisky. Making rum is no easy task, as Caroline tells us. But when you love it, it just works out.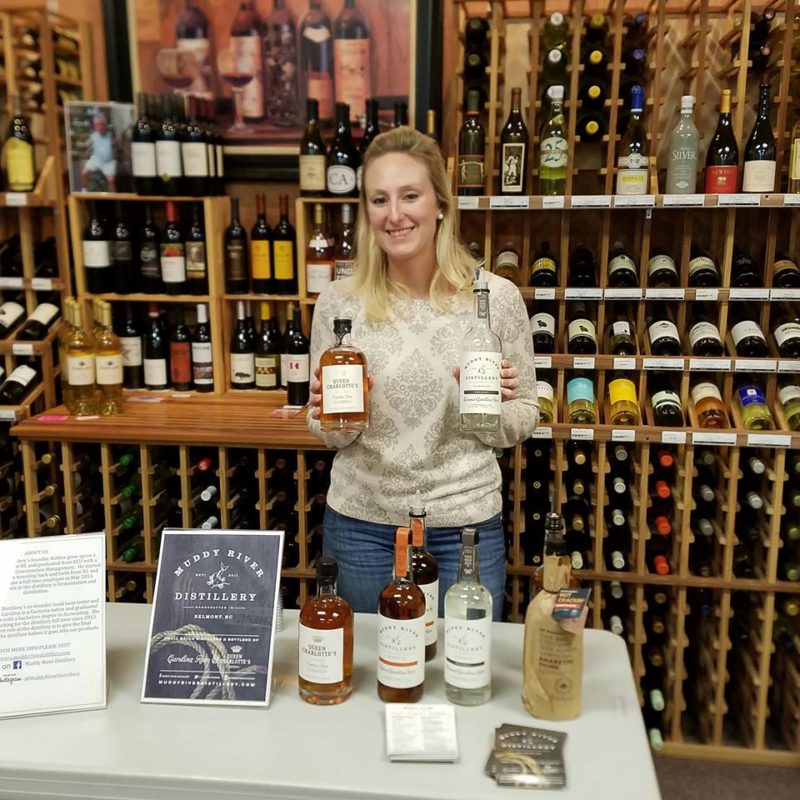 Caroline, Robbie, tell us about yourselves, your background, what you were doing before you found yourself in the Spirit distillation business.
CD: Robbie graduated from East Carolina University with a degree in Construction Management.  He traveled throughout the Southeast working jobs, until one day on a flight home, he read an article about the beverage industry.
I earned a degree in Accounting from NC State University.  I still uses the degree to do the books for Muddy River.
What was the vision for Muddy River Distillery?
CD: To make the best rum you've ever tasted by using premium ingredients, handcrafted recipes, and our custom-built stills.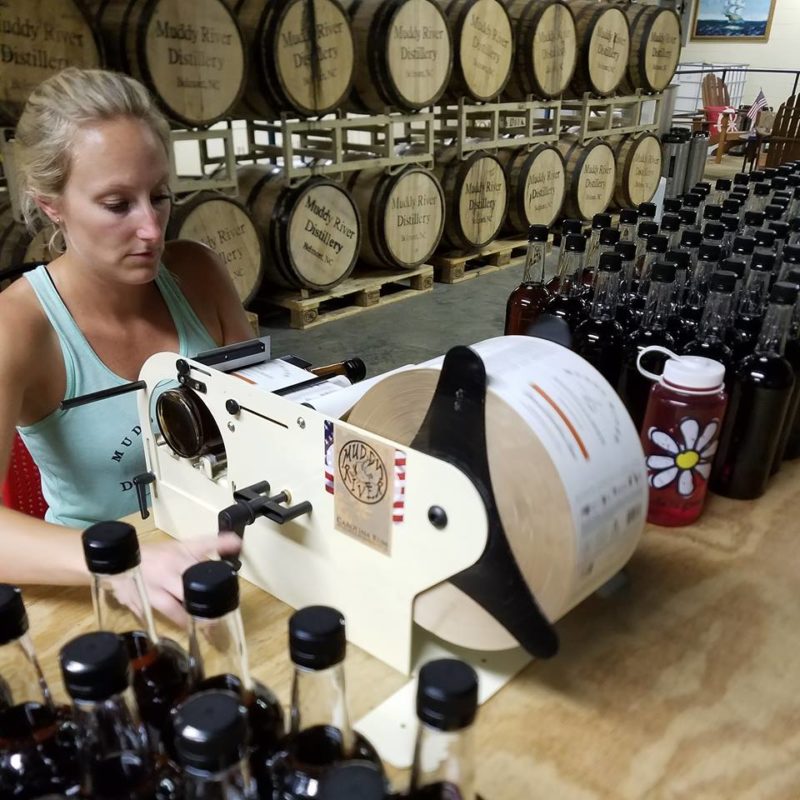 Who is involved?
CD: We are full time employees, and we have 2 part time employees. Muddy River has no investors.
What have been the main challenges involved in setting up a new distillery? And what has been the part you've enjoyed most?
CD: Cashflow is the toughest.  In every start up, you have to put a lot of energy and money in before you get anything back.  And regulation- having to learn the alcohol laws for different states and how to work with the ABC system here in NC.
We love getting to meet people who enjoy our products and are interested in spirits in general, and what we are doing.  Having guests in for tours is fun and we enjoy trying different cocktails that are made with Muddy River rums.
What exactly does your job entail?
CD: A little bit of everything.
Robbie: Fermenting, distilling, proofing, bottling, tours, federal reports, meeting with customers and distributors. website, building and fixing things.
Me: Visiting bars, restaurants, and liquor stores to sell rum, accounting, tours, bottling,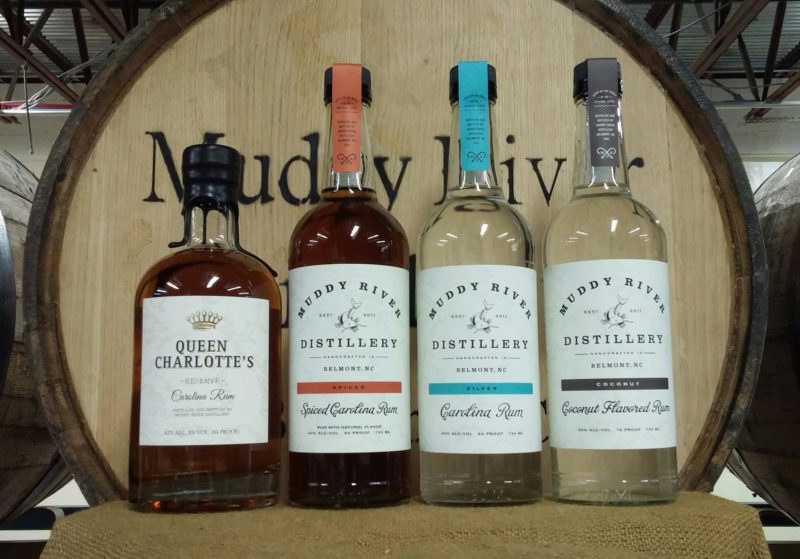 What rum expressions do you currently produce, and how are they all different?
CD: Silver Carolina Rum: This is the base for all 4 rums.  80 proof  No sugar, coloring, flavoring added.
Queen Charlotte's Reserve: Barrel aged in new American white oak barrels, medium char, for 1 year.  No coloring, flavoring, sugar added.
Coconut Carolina Rum:  Subtle coconut and sweetness at 70 proof.   Taste test this against any other coconut rum!
Spiced Carolina Rum: A delicious mix of spices, great on the rocks or in a cocktail.  It took 2 years to develop this recipe.
Apart from the weather, why did you set up a distillery in North Carolina?
CD: North Carolina is our home.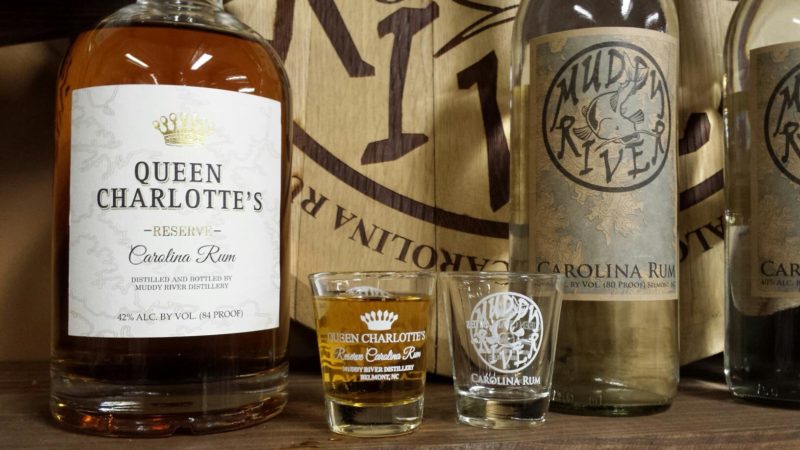 What three words do you want people to associate with your rum?
CD: Carolina's Best Rum!!
What are the most important factors affecting rum distillation? How do you ensure that these are carefully balanced to produce a consistently high quality product?
CD: In distilling rum, every aspect from ingredients, to yeast, to the final product, to bottling must be taken very seriously.  The best quality ingredients, careful distillation and bottling are all closely monitored.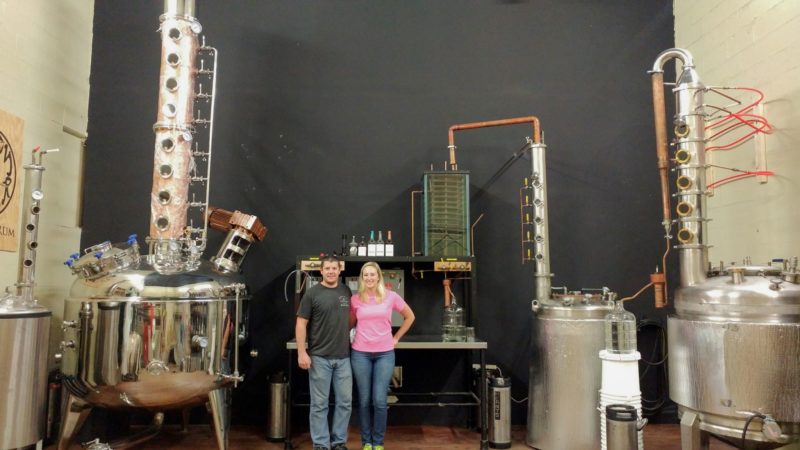 Do you think that your product is distinctive? If so, what makes it distinctive from other rum on the market?
CD: Taste test it versus other rums.  You will be able to tell immediately that Muddy River Distillery's Carolina Rums are better, smoother, and a higher quality product.
What is in the pipeline for 2017 that we should look out for?
CD: Muddy River Distillery is continuing to grow its brand in 2017.
Do you have any role models in this industry?
CD: We admire many of our friends in the distilling industry and here in NC and throughout the country.   We look forward to meeting more.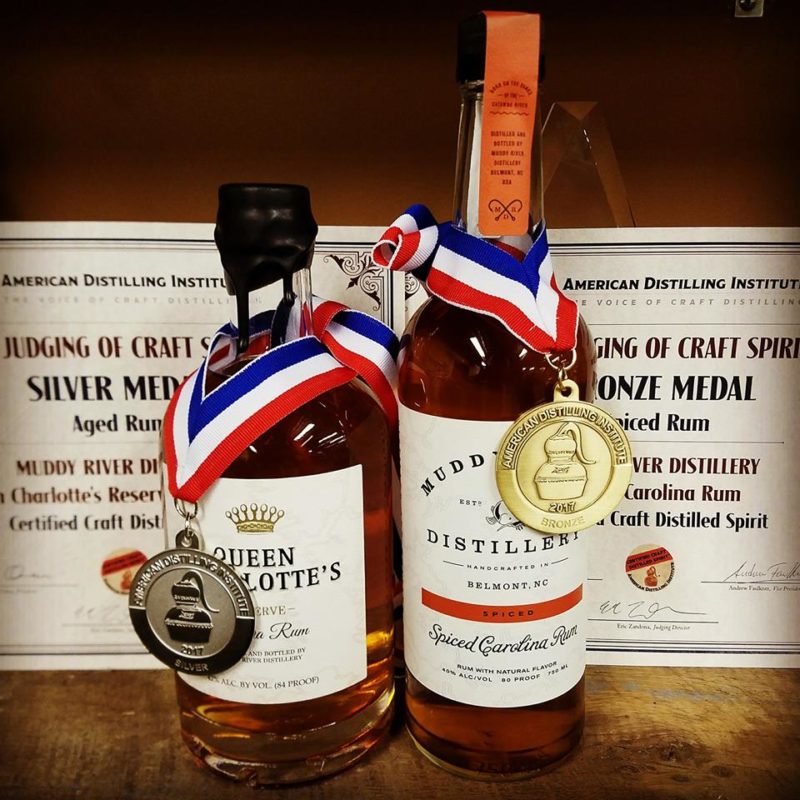 Anything else you'd like to share with our readers?
CD: Our story starts the way it does for most entrepreneurs, by taking a giant leap of faith to pursue something we truly love. Our passion is to create a fine spirit that we are proud to serve and confident others will enjoy.  After months of R&D, we nailed down our first recipe and knew we created something that had to be shared with you.
In 2011, we opened the first rum distillery in North Carolina.  Thanks to a little Craigslist search, we rented a 500 square foot space in an old textile mill right on the banks of the "muddy" Catawba River.  We spent our weekends following our dream and were soon producing 35 bottles of rum a day.
By 2013 our little pet project had grown by leaps and bounds and we made the daring decision to quit our day jobs and become the full-time dynamic distilling duo you know today. And since we were no longer part-timers, we renovated a 6,100 square foot space in the same mill and moved our two hand designed, cutting-edge stills, Liberty and Democracy, to our new space.  Muddy River Distillery continues to grow and we recently added a 450-gallon still, named Independence, to the roster.
From the reclaimed distillery floors to the custom-built stills to the handcrafted rum recipes, we've built Muddy River Distillery from the ground up. Without the help of you, our friends and our families this wouldn't have been possible. There are no investors, no trust funds, no sugar daddies. And yet our greatest point of pride is the superior quality of our product, which we believe is the best damn rum you'll ever taste.