Restless Spirits Distilling is an Irish-style craft distillery. FROM THE QUIET LAND OF ERIN TO THE HEARTLAND OF AMERICA, OUR FOREFATHERS BROUGHT WANDERING HEARTS, HARDWORKING SOULS AND A MIGHTY THIRST FOR ALL THAT LIFE HAS TO OFFER. MANY YEARS LATER, THE SHANNON FAMILY IS DISTILLING THAT UNIQUE IRISH-AMERICAN SPIRIT INTO FINELY CRAFTED PRODUCTS MADE TO PLEASE THE PALATE AND EASE THE SOUL.
Tastethedram had the pleasure or speaking to Benay Shanon, the Head Distiller and Co-Owner of the Distillery. She gave us some great insight as to why whiskey made in Kansas City, MO is to be coveted by the whisky connoisseur.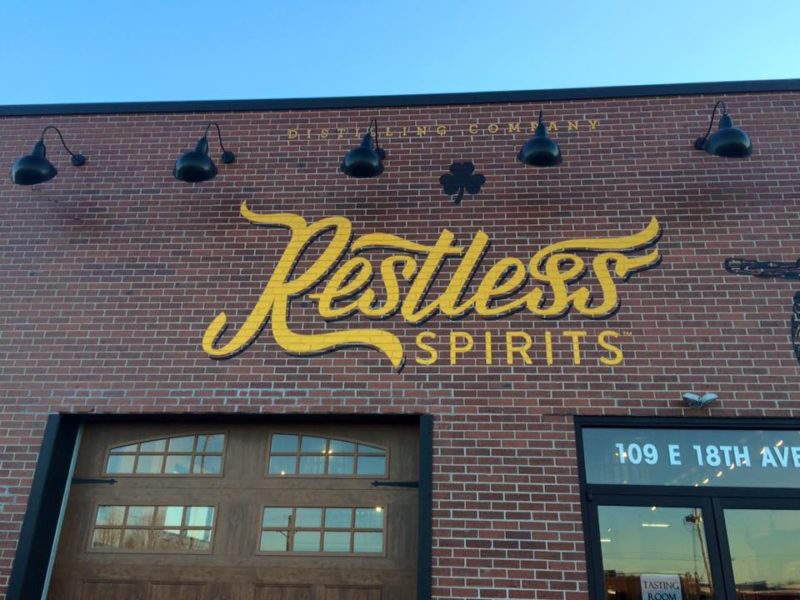 Benay, I would like to kick off by asking what the backstory is to setting up the Restless Spirits Distilling Co, how you came to be involved and what drew you to the project?
 
BS: In 2008 we became intrigued by the Stranahans story.  When we visited the distillery in Denver we realized two things.  First – this was not an overwhelmingly complicated manufacturing environment; and second – we had the skills to do this!  My husband has years of experience in marketing, sales, and brand creation, and I have a background in science (having taught high school science for a number of years).  That seed of an idea took root and would not die.  We found ourselves reading and researching, attending workshops and visiting distilleries. We got serious, wrote a business plan, then took the leap to full time entrepreneur/distiller.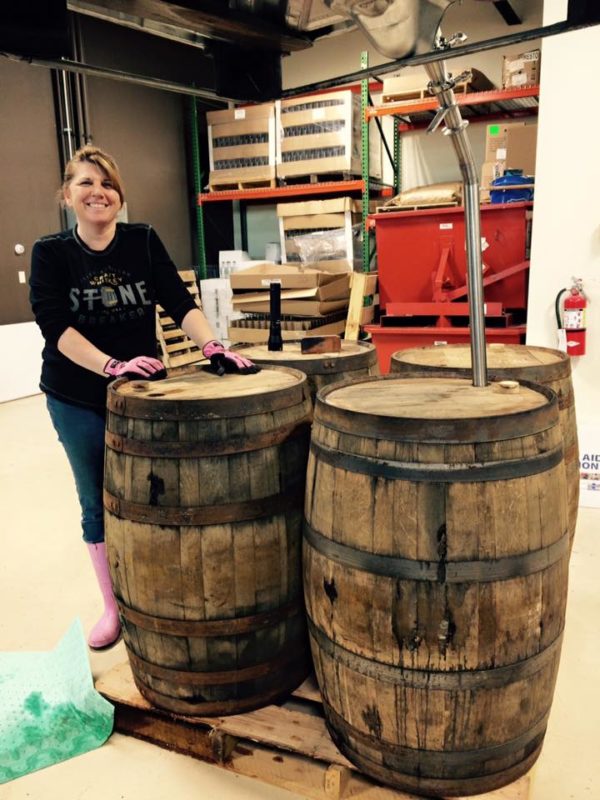 Wow, that's one way of getting into this industry. What was the vision for the Restless Spirits Distilling Co? What challenges did you first see when this distillery was being built. 
BS: Our mission statement sums it up.  "Creating exquisitely unique spirits that honor the ancestors of Erin while promoting the dreams and integrity of America."  We want to create spirits that are delicious and delightful. And we want to shine a spotlight on our Irish heritage – especially the dreams and skills that Irish immigrants brought to America that enriched American history.

What have been the main challenges involved in setting up a new distillery?
BS: Our greatest challenges when we were first building the distillery were finances and regulations.  It was a challenge securing funding and managing the funds during build-out and business startup.  But the greater challenge was understanding all the codes and regulations from all the different agencies at multiple levels.  It was not easy to secure the correct permits and licenses, and to make sure our facility is in compliance at every level. 
The greatest challenge in set-up was becoming familiar with all the quirks in the new equipment – tweaking and fine-tuning processes for optimal quality and yield in equipment much larger than any lab configuration!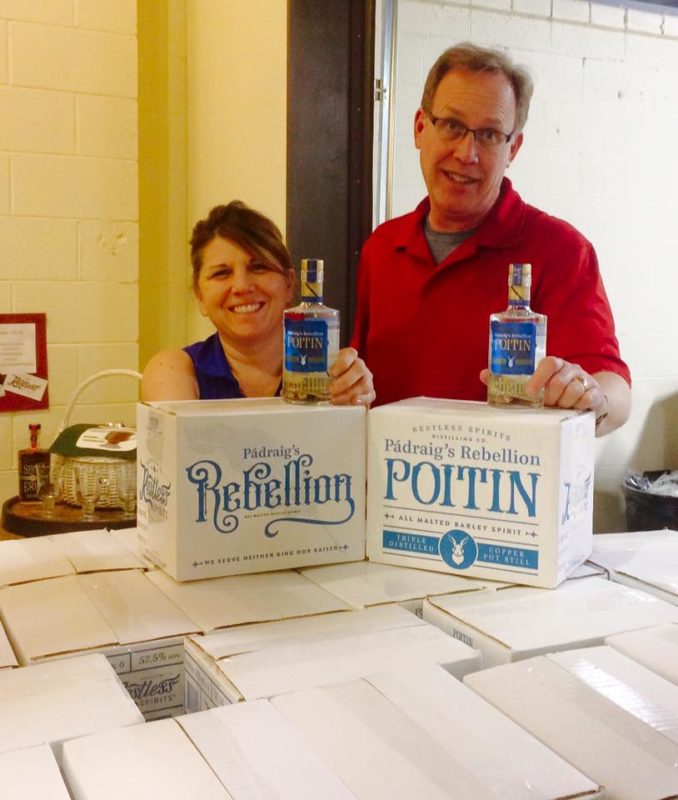 Who else is involved in the distillery. 
BS: Our distillery is a family business.  My husband (Michael Shannon) and I are co-owners. Our son Patrick is the assistant distiller.  Our daughter Brenna is our bookkeeper and office manager. We also have a sales manager – George Vial. (He's from Donegal, Ireland!)  Jessica Howe manages our tasting room. She's sort of our adopted daughter.  🙂 

That's great, you have the whole family involved. What has been the part you've enjoyed most?
BS: The most enjoyable part for me is the delightful combination of science and creative endeavor.  And when I see someone enjoying something that I have created – well – that's the best!

What exactly does your job entail?
BS: My job includes everything production – the actual physical mashing, fermenting, distilling, barreling, bottling; quality control; managing inventory of ingredients, raw materials and supplies; tracking finished goods inventory in the warehouse; submitting TTB reports for production, storage and processing; coordinating volunteers for bottling; new product development

What whiskey expressions are currently produced at the distillery?
BS: I am currently producing Malt Whiskey – 100% malted barley, double distilled in pot stills. I am aging some in new charred oak barrels, and some in used bourbon barrels.  The whiskey aged in craft-size barrels (10 gal) is available now in our Irish and American blend called StoneBreaker.  We bottle imported Irish grain whiskey as Sons of Erin, and I have distilled a botanical gin – Builders Gin.  A new product coming out this week is Padraig's Rebellion – a triple-distilled malt Poitin.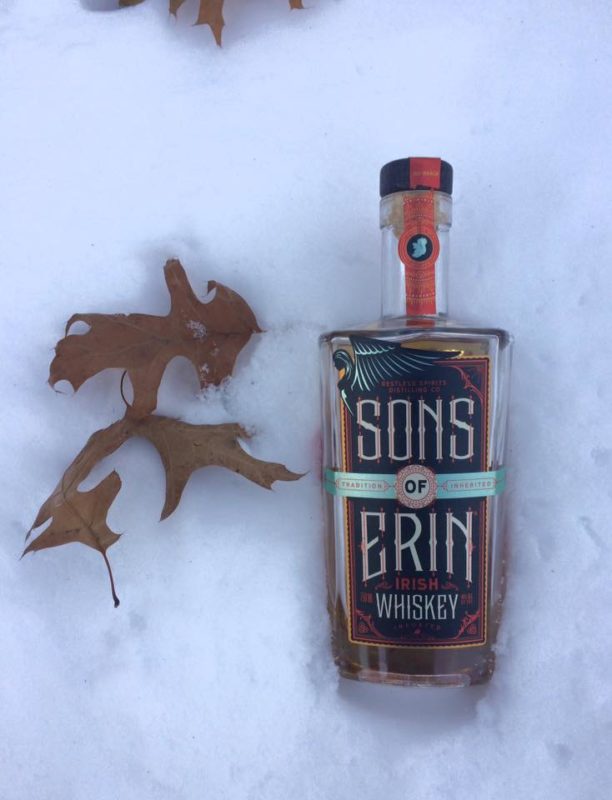 What are the most important factors affecting whisky distillation? How do you ensure that these are carefully balanced to produce a consistently high quality product?
BS: I think the most important thing for a great distillation is patience!  Don't try to hurry anything, don't take short cuts, be present at every step, and pay attention to the details.

Do you think that your product is distinctive? If so, what makes it distinctive from other whiskies on the market?
BS: Our product is distinctive.  There are very few (if any) distilleries that are doing what we do right now.  We are creating an American Malt Whiskey using traditional Irish pot stills. This produces a whiskey with a rich, full flavor.  Absolutely fantastic!

Walk us through the distillation process. From grain to glass? Is there a flavor profile you're looking for before bottling the whiskey?
BS: It takes me one full week to produce one batch to barrel.  Day one is mashing. I produce relatively small batches – I lauter out 500 gallons of wort to ferment (I  rake out the spent grains and give them to a friend of mine who raises pigs.) My fermentation takes 3 or 4 days followed by a cold crash overnight.  The crash helps me to harvest yeast and makes a cleaner transfer to the still.  The wash is transferred to our 500 gallon, Irish-style, copper pot still.  The still was crafted for us by Vendome. She is a beauty!  The first distillation takes place in this big still.  The next day the low wines are transferred to a smaller pot still for the second distillation and cuts.  Hearts are barreled in either new charred barrels or used bourbon barrels.  I alternate between the barrel styles so I will have both an Irish-style Malt whiskey and an American Malt.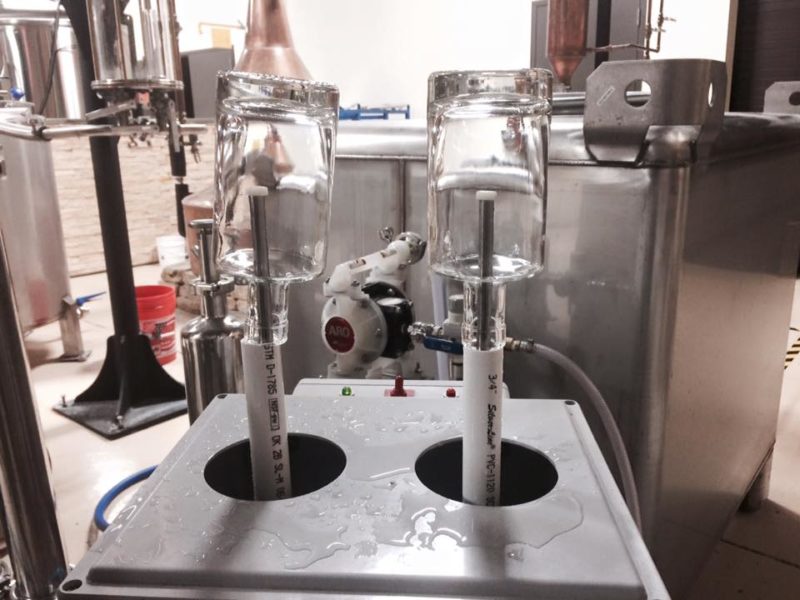 What three words do you want people to associate with your whiskey?
BS: authentic, heritage, delicious

Do you believe now is the most exciting time to be a whiskey lover?
BS: Its always a good time to be a whiskey lover.  I think its easier to be a whiskey lover now because there are so many new and wonderful things happening in the industry and so many great expressions being offered.

Is there anything in the pipeline for 2017 we should be on the lookout for?
BS: Poitin!  A traditional Irish clear spirit that I am making from 100% malted barley and triple distilling on our pot stills. This is a limited release.  In fact it may be gone by the time this is published!  It hits the shelf in our tasting room on Wednesday and will be released in market next Monday.  We created in honor of St Patrick's Day.

Is there anything else you'd like to share with our readers.
BS: Spirits are meant to be enjoyed.  If you don't enjoy a spirit, don't waste your sobriety on it — pick another one!
For more information on the distillery, please visit the links below:
website:                  http://restlessspiritsdistilling.com/
facebook:               https://www.facebook.com/RestlessDistilling/