Tastethedram sat down and spoke to one of the owners Marat Mamedov of the Boardroom Spirits Distillery as well as their Distiller Tim Mokes to talk innovation in the spirits industry.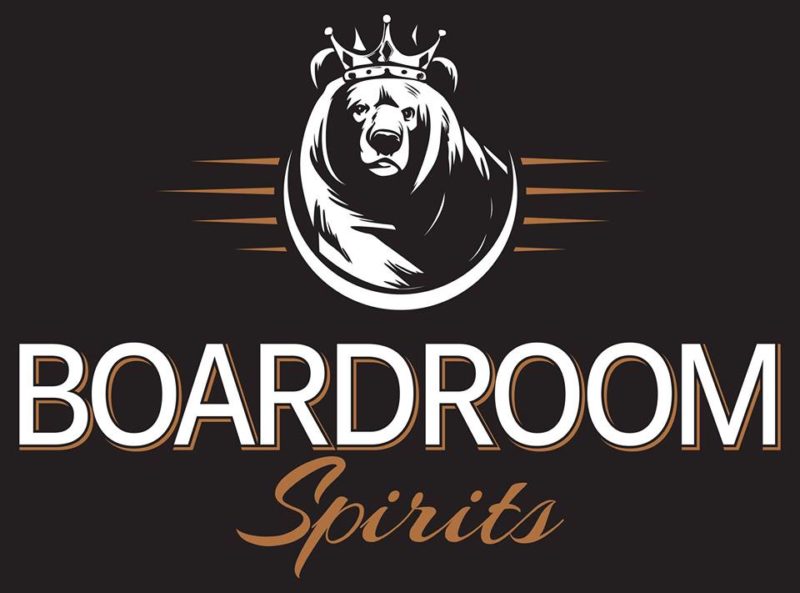 Marat and Tim tell our readers a little about yourselves. What were your background before you opened the Boardroom Spirits distillery? Was it a difficult process? Did one of you or both of you have any previous experience in setting up a distillery? Can you walk us briefly through the process?
MM: I worked in corporate consulting for 10 years before this, as did my wife, Zsuzsa. The two of us started looking for a startup opportunity. Zs is Hungarian and Vlad (my brother) and I are Armenian. They're all big brandy cultures and we were drawn to Hungary's pálinka; it's a fruit brandy a strong fruit brandy protected under Hungarian law where citizens are allowed to distill pálinka from locally grown fruits. It is also confined geographically and only spirits made in the traditional manner in Hungary and four provinces of Austria may be called pálinka. This was the motivation to combine the traditional distilling techniques of our cultures with American innovation and ingenuity to create new tasting experiences for American drinkers.
TM: I got really into home brewing about 15 years ago. I found the whole process interesting and started winning awards for my home brews in competitions in the area. While I was experimenting at home, I have also spent several years working as a baker and learning the inns and outs of fermentation, working with yeast, and more. From there on I became a brewer at a local craft brewery, turning my hobby into a career. Marat and I met at a homebrew competition and I knew from Day 1 that Boardroom Spirits is the innovative and dynamic company I want to be a part of. Distilling and brewing both require a focus on precision combined with a willingness to experiment.
You currently do not produce whiskey is that correct? but you are in the R&D stages of coming out with a whiskey product. Why did you decide it was important to branch out into Whiskey? Do you feel there is a big market currently for whiskey lovers?
MM: We strongly believe there is a single malt revolution coming to the U.S. and anyone paying close attention can see it is already starting. There's a huge market for whiskey lovers and for whiskey beginners. We always wanted to produce whiskey but it's a test in patience. We have been distilling single malt whiskey for over a year now; however, we're giving it more time before releasing it. You can't rush perfection and you can't rush whiskey.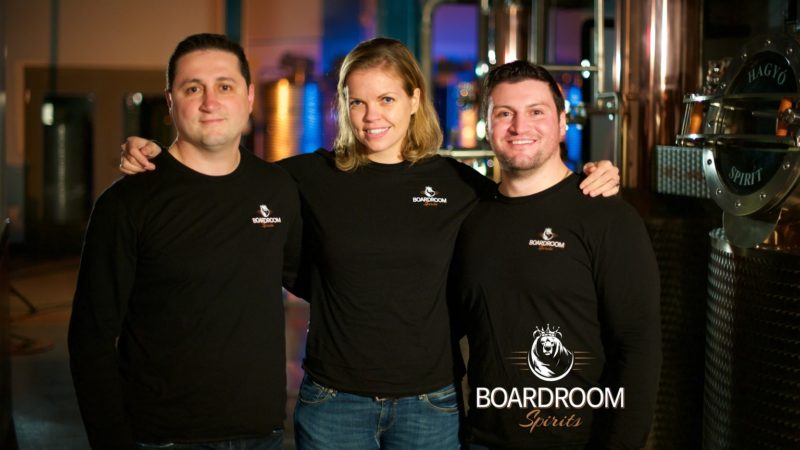 What type of spirits are you currently producing ? Do you source all the ingredients locally ? grain, water, casks ?
TM: We're currently producing vodka, rum, gin, a line of FRESH infused vodkas, and a line of fruit and vegetable distillates. B, our 100% beet specialty spirit, is the first of this line. We try our best to source locally and organically but sometimes the sheer volume of fruit or vegetables we need can overwhelm local farmers. And sometimes it works perfectly like with our apple brandy. We were able to source all the apples from Frecon Farms about 25 miles from us. We source our oak barrels from the Ozarks in Missouri and we use the local water that we carefully and thoroughly filter. Our corn comes from Doylestown, 20 minutes up to road; however, we get our barley malt from Belgium as we found that variety works best for our recipe.
Is there a particular flavor profile you were going for when making your spirits?
MM: We want our products to be clean and speak for themselves, staying true to the raw ingredients. Simplicity is key and we let the ingredients shine. Transparency is also at the root of a lot of what we do. We use clear bottles with minimalistic labels to show off the products and we actually list our ingredients on the bottle labels. So for instance, our FRESH Cranberry Vodka is organic sugar cane vodka and real, unsweetened, raw cranberries. The result is a tart, bright red liquid that tastes like a real cranberry – not artificial sweeteners or juices.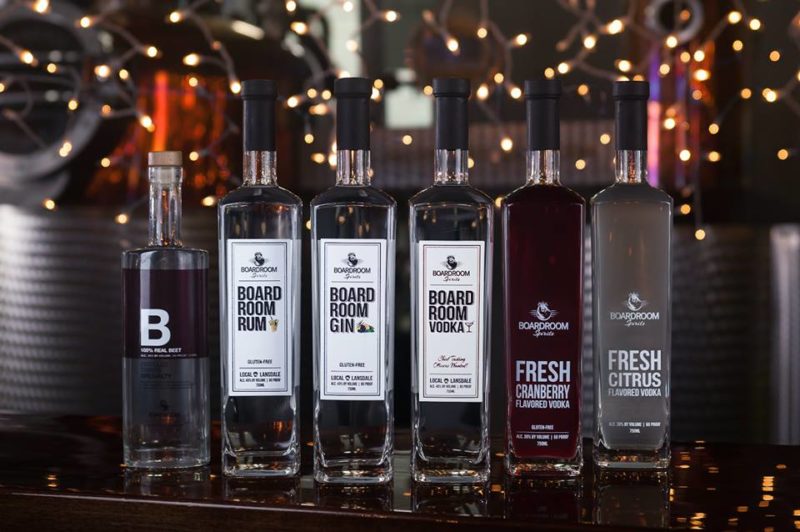 How does the weather and the geographic location, help with the maturation process of your spirits?
TM: In Pennsylvania we get the true four seasons. We do not control the temperature in our barrel warehouse and we let the seasonality mature our whiskeys. Based on preliminary tastings results, it is very promising! Given it is winter at the moment, aging has slowed down a bit; however, the hot, humid summer months will speed things up again. It is part of the fun, seeing how the seasonality will translate into the natural flavor profile.
The American whiskey market is highly saturated and there are a ton of craft distillers, how will you guys stand out with your whiskey?
MM: The way we attempt to stand out in every market. We make very high quality products by using the best, most precise technology available. We don't use gimmicks or marketing ploys. We innovate and attempt to open the consumers' eyes to new and different ways of consuming alcohol from our beet spirit to our flavored vodkas. And we sell these high quality products at affordable price points.
Is there a time frame or release date for your whiskey? Will it be sold locally, or are you planning on taking it national ?
MM: It's still too early to give a date but when it's ready you can bet we will be shouting it from the rooftops. Realistically, not before 2018. We'll sell it locally at the distillery and nationally on ezras.com, where you can find all our products. Due to the volume available initially, we will mostly stay local for the first year or so. In terms of manufacturing, we are looking to double our production capacity in 2017 so we can be ready with our whiskey a few years later.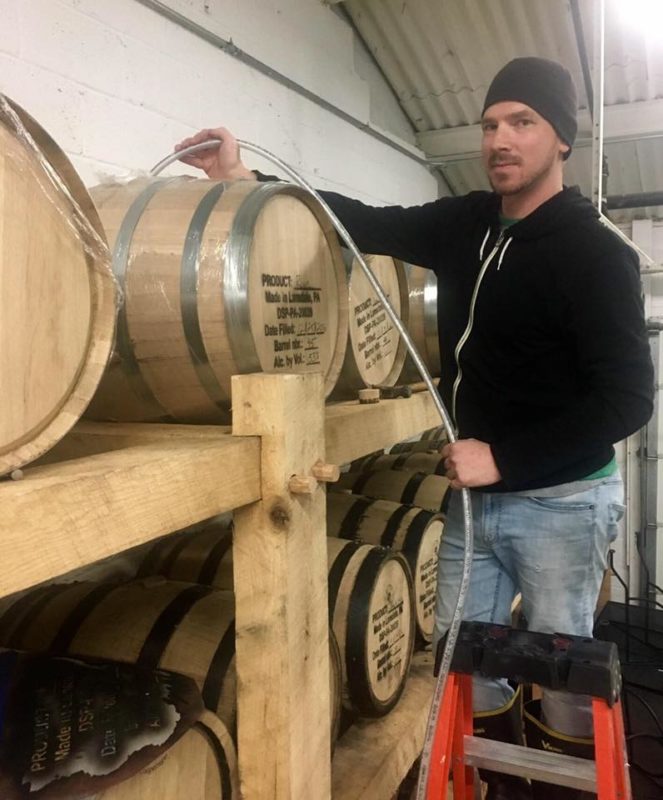 Do you guys drink Whiskey? Do you remember your first drams? Is there a fun story behind it?
TM: I do enjoy whiskey, and I appreciate all varieties of whiskey for what they have to offer.  On my 21st birthday my friends bought me some Johnny Walker Blue Label.  In retrospect it was a major waste of money, I would appreciate that bottle much more today.
MM: I appreciate the craft of making whiskey, the patience and precision involved. I have been drinking whiskey for some time now and have developed an appreciation for a variety of different styles. Kind of funny given that the first time I drank whiskey resulted in me not drinking it for many years after. Won't get into the details, but I'm sure some other folks have had similar experiences.
Guys, is there anything else you'd like to share with Tastethedram readers?
MM: We're constantly creating. We have several more of our fruit and vegetable distillates in different stages of production and are very excited for them to hit the market. We're ushering in a new age of brandy culture that the US hasn't seen for some time and the enthusiasm from the bartenders, chefs, and industry experts that we speak to and that get to taste the products as we distill is incredible. We've only been at this for a year and we're not slowing down any time soon.