4 Spirits Distillery is located in Historic Adair Village, just north of Corvallis on highway 99W. We specialize in small batch, award-winning vodkas, whiskeys and rums. SlapTail and WebFoot vodka is a unique, martini-grade vodka, specially designed for Beaver and Duck fans! Our tribute product is very special to our business: 4 Spirits Bourbon Whiskey, which was released in early September 2012. Our whiskey is a special tribute to the four spirits to which our company was dedicated, as well as a symbol to remember all who have served and made the ultimate sacrifice for our country. We donate a portion of our proceeds to local Oregon reintegration programs to help, heal and educate our veterans and their families. More details on our giving can be found on our website.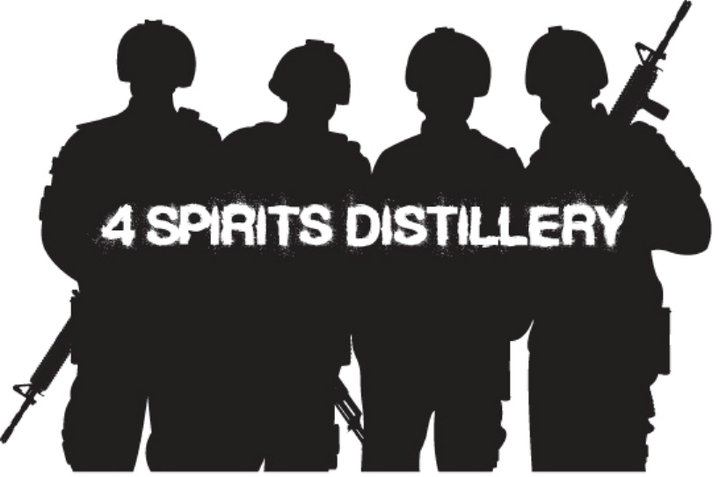 DO: During my college days I worked as a banker and joined the National Guard.   Right before I graduated, my unit was shipped off to war in late 2003 and we were in Iraq through May 2005.  When I returned, I finished school after learning to read and write again. J I began working at a bank again doing loans, personal finance, fixed investments, etc.  I had some military after-effects come up and I left to spend a couple of years at a nonprofit.  Though the work was fulfilling, there always seemed to be a greater calling!
What was your vision for your Distillery? Tell us more about the name and logo of your distillery. 
DO: I'm a self-taught distiller and a self-funded business, so needless to say I was exposed to both the business side of the industry as well as the actual production side at the same time.  What I didn't know or understand, I learned.  My still-maker was a huge help in expanding my knowledge for the science.  There were others who were very quick to give advice and recommendations, but in the end some taught me what not to do.  Not all advice is good advice I guess. 
This was a big adventure for me, and due to my military background, I thought it was a great thing to help me not only with my inner struggles, but to also honor the four soldiers in my company who didn't make it home.  I was inspired to name the distillery after them.  I asked my fellow platoon members, friends, my dad who is a combat veteran from Vietnam.  With their support,  4 Spirits was born. It was a great way to keep memories alive while shedding light on our veterans, their sacrifices and the needs they have from their duty fighting for America.  The logo definitely symbolizes even more than just the four that I knew. Beyond that, the symbolism extends to many veterans and their friends and family members throughout the country.  It's been quite a remarkable tribute.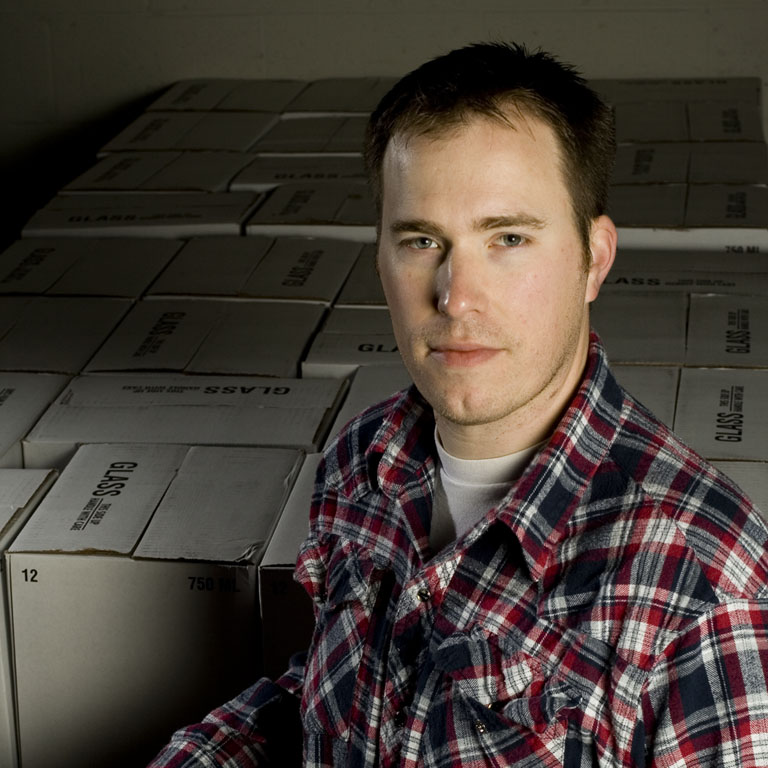 DO: Proudest moment?  Federal licensing sticks out….just getting off the ground was quite an accomplishment, so I suppose that would have been the biggest challenge as well. All of which couldn't have been done without my rock-steady business confidant, Sarah Wayt.  She took it and reshaped what we knew of marketing in our previous lives and transformed it into a micro-distillery perspective.  She was an unforgettable force in a male dominated industry and killed it!  I guess it changed, she is my proudest moment; getting this business started and sustaining it, owning it, and molding it into a business that we can be proud of from not only a message standpoint, but from a healthy and awesome business view as well. Yep.
Dawson, you served in the military. How do you think that discipline and experience translates into how your whiskey is made?
DO: I can say my military step hasn't faded very much even after all of these years.  I like things in their place, I strive for excellence.  I constantly look for efficient (not a word normally used in the army) ways to do business and to streamline procedures that make sense.  I communicate a lot, I constantly move, am always strategizing whether it's about a trivial task or a monumental one, they all matter to me;  and I try not to let people see where I'm going to come from.  It ruins the surprise. Tee hee.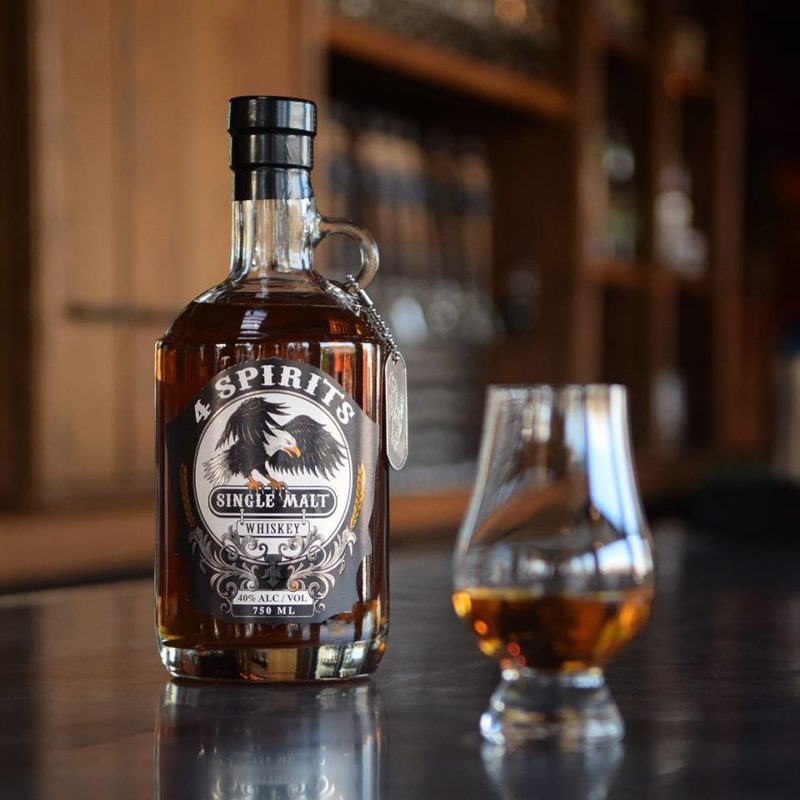 DO: We have a few different whiskeys.  What we've tried to do is come up with a collection that reaches everyone from diehard whiskey fan, to the beginner who is looking to impress someone with their newly found spirited know-how!  Our American Whiskey is lighter, maybe a more one-dimensional whiskey but still versatile and easy to drink.  Our classic Bourbon is approachable, smooth and full of flavor, not overly sweet and a good fit for most of our fans.
On the other end of the spectrum is our newer release, 4 Spirits Single Malt Whiskey. It's a unique wheel of flavors that are amazingly different from others.  Fruit, then on to grain with a deep oak finish…always a good combination.  We're still pretty young for a distillery so as we keep refining and perfecting our processes, we should continue to improve and of course get more time on the oak which is always a good thing.
Do you source all the ingredients locally? 
DO: I wish I could say that I did, but it's just not in our scope of reality right now.  I would love to see our grains come from local sources in the future, but they would also have to be the best. I will say that the quality of ingredients that we are sourcing right now is top notch, from the grains to the sugars, organic spices, and everything else we use. We do try to use local distributors and companies if at all possible, and there will definitely be a local emphasis when we are able to do so. There are certain ingredients, like the sugar cane and molasses for our rums of course that we will not have the capability of sourcing locally.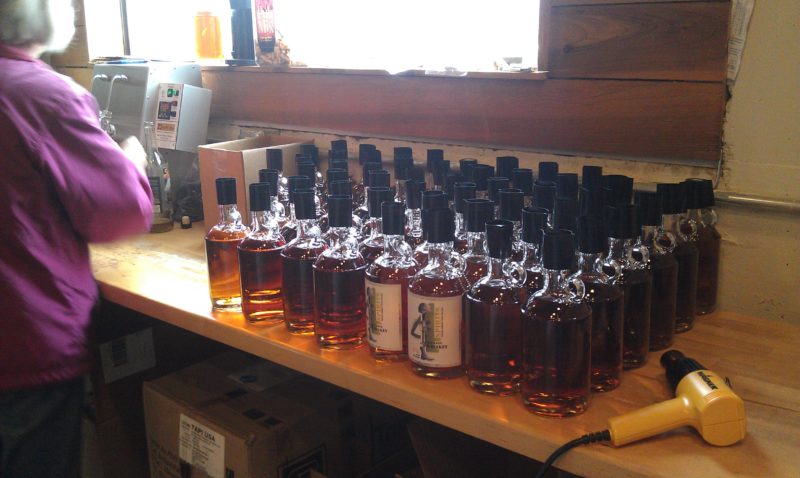 DO: Well, our name and meaning (if folks look beyond what they think are 4 types of spirits) always helps.  We have a pretty unique giving program through the sales of our Bourbon that is pretty advanced for a young business, especially with the amount of dollar and in-kind donations that we give away to local organizations each year. What's great is that people usually find out about our charitable programs after they've tried it, loved it, and become a new customer. It's so great that we are able to offer our fans a wonderful collection of craft spirits, but also a powerful, meaningful story and tribute as well.
Another big thing for us is the consistency in our production processes, from fermentation, to distilling, blending, and bottling. We want our customers to know what to expect and to get that high quality in our spirits every time they buy.  Sometimes that can be challenging for a small distillery to do.  For example, we don't yet have full time tasters and blenders to ensure a perfect match.  Our batches change slightly, but the methods behind the production remain really consistent.  So what's the variable?  If I'm fermenting and distilling in the winter time, the general climate can create subtle changes that might vary a bit from going through the same process in the summertime.
Do you think now is the most exciting time to be a whiskey lover?
DO: Probably right after prohibition ended it would have been the most exciting, but now is good too! There are more and more micro distilleries coming up with new ways to make spirits. New aging techniques and influences are enhancing the whole experience. The science is there, it's up to the distiller to put his artistic mark on the spirits, whether it is the way they ferment and distill or how they process, bottle and market it.
What would you say are the most important skills or qualities of being a good master distiller? 
DO: Find your recipe and making it your own.  Get advice, but be unique.  Don't do what's expected, but do something different.  The most obvious one is patience.  Distilling is like watching paint dry.  Critical points to make cuts followed by long waits, but I always try and remind myself…"Man, I am making booze today. How cool is that?!"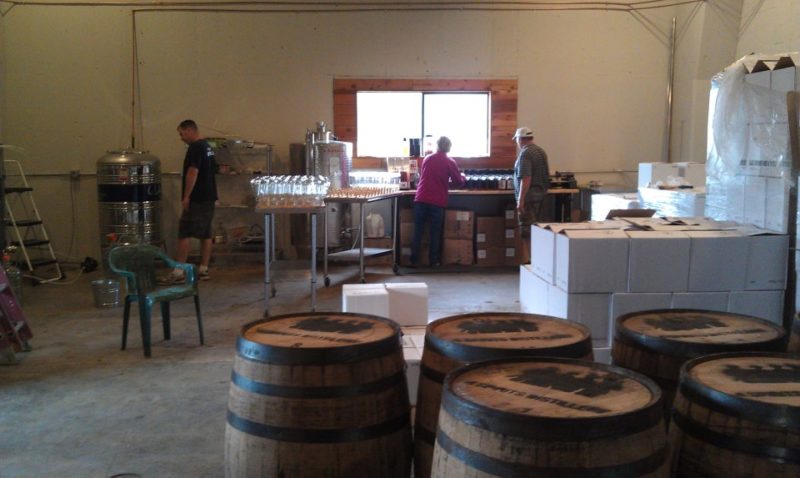 DO: At our new location in South Corvallis.  We'll be able to serve cocktails and food, along with having a great place for people to gather.  Our reach will hopefully be farther than the current 6 states, but only if we can handle the expansion in a healthy way.  Fast and aggressive expansion is not always the right answer, but finding quality representation is key.  To market our brands so that more people know that we exist.  You can make the best spirits alive, but if no one knows you're there, it doesn't even matter.
What was your first dram? Is there a story behind it?
DO: I honestly don't remember, I'm not sure if that's a good or bad thing.  I can probably say it all worked out in the end.
Anything else you'd like to share with our readers?
DO: Try something new, wander away from the usual big brands and venture out.  There are amazing micro-distilleries all over the U.S. that are producing and finishing such high quality and interesting spirits.  For those small distilleries that are just getting started, many choose to process and finish spirits that have been distilled elsewhere. That's all just great, as long as it's clearly labeled on the bottle and the price is appropriate. Many companies begin with a strategy of hand selecting wonderful spirits to make their own, and then move on to their own fermentation, distillation and aging processes after the business gets going. There are many spirits out there that consumers would probably love, they just need to take a bit of risk, take that leap of change and step outside of the comfort zone to try something that could potentially change their entire mindset towards craft spirits.