Every woman we spoke to this year that loves cigars, has her own journey, her own experiences. Daniela Fernandez is no different. She loves cigars and wants women to be represented better in a male dominated tobacco world. She has many hobbies and experiences outside the cigar world. Let her share a small piece of her story with you. Also follower her on Instagram @misscigaraficionada
Daniela, please tell us who you are and how you first got into cigars? Do you remember your first? 
DF: My name Daniela Fernandez and I'm from Venezuela. I am very pleased to share with all how I got into the cigars journey… In the beginning I was working at the cigar shop for 3 years.
I smoked for the first time at a gathering with coworkers and for me it was an amazing experience! My first cigar was Padron 1926 Series – No. 35. Also by working at a cigar shop I found myself in love and the passion for cigars.
It' now part of my personal living style. It's has been 6 years already smoking great cigars and the knowledge became a career as well as art in my life journey.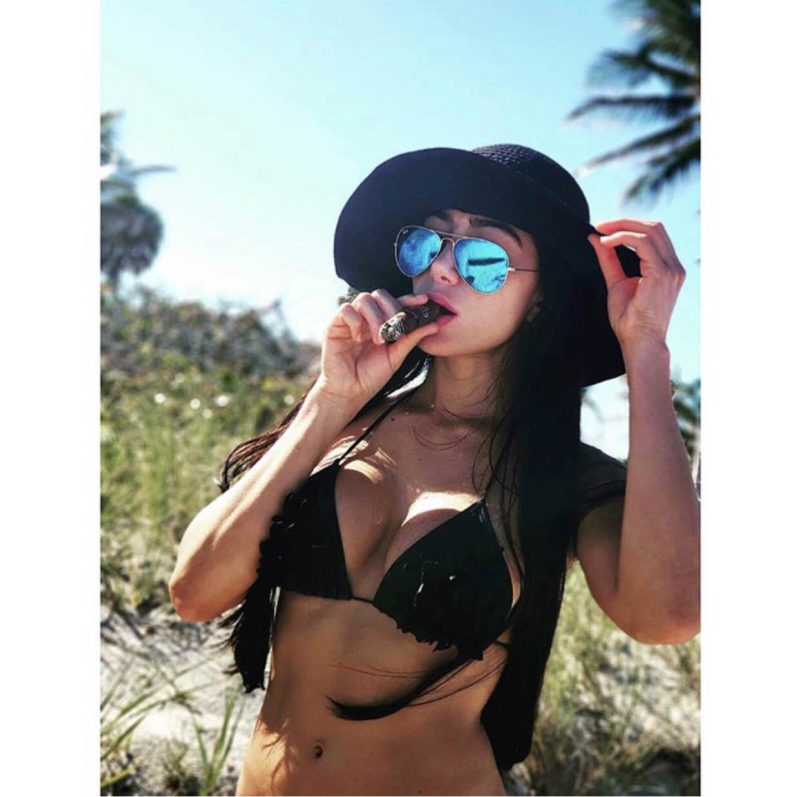 What would you say attracts you to cigars and the cigar world?
DF: The most remarkable thing that attracted me to cigars is its smell. The smell, the cigars and the entire ambiance was so attractive to me.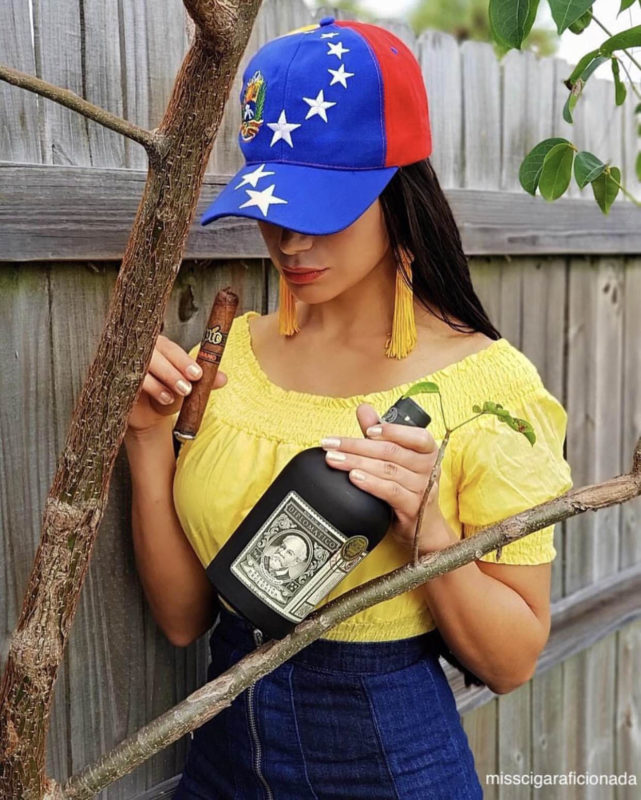 For those women who don't smoke cigars, what do you feel is the biggest reason they don't, and how can they get over this and get into the category? 
DF: There are many reason women are scared to try a cigar, but one of the main reasons are the sizes, the time smoking a cigar and to inhale or not. Lighting a cigar for the first time can be rather confusing. I recommend to all women to learn and don't be afraid to smoke a good cigar, I know it's scary at first but it's worth it to try. Always keep in mind to do it with precaution.
Today, many women are finding enjoyment in the taste, and the aroma of a great cigar. It's time for ladies out there to get educated and learn the about the amazing world of cigar aficionadas. It will be a great experience for them.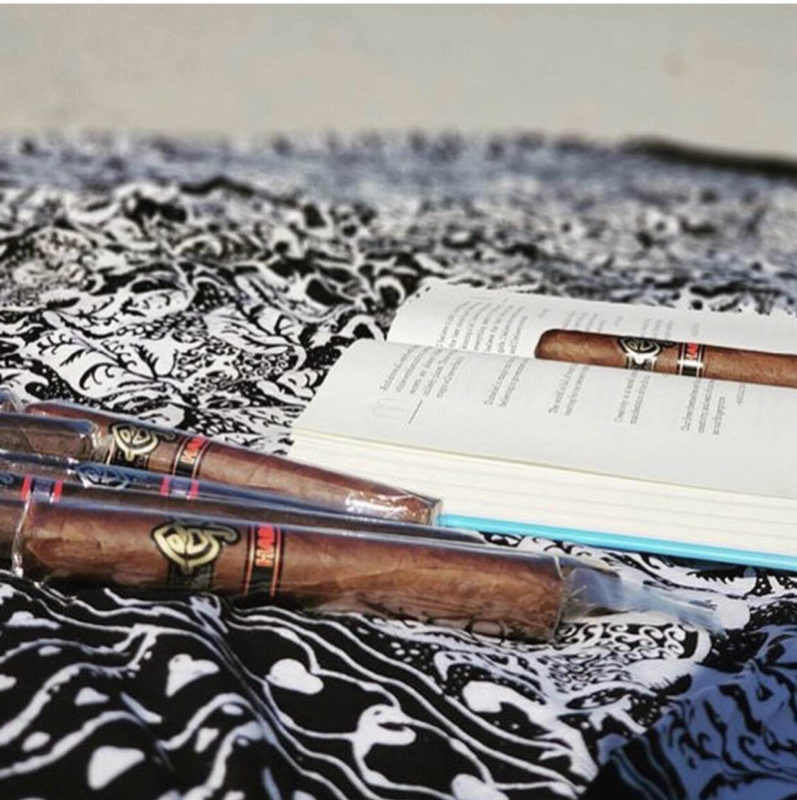 Do you feel women are well represented in the premium tobacco industry?  
DF: Women's shared a unique view and perspective and can well represent a relationship between the tobacco industry and the entertainment industry.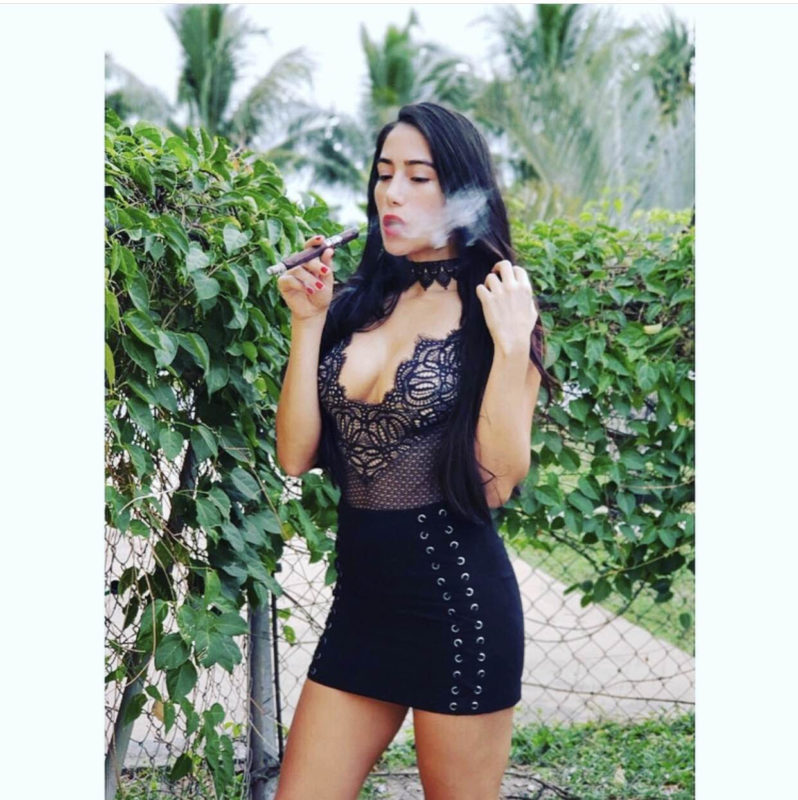 What flavor profile gives you the most satisfaction?
DF: The last few cigars I've smoked from my humidor have had a salty taste.
The flavor of a cigar with a full body gives me a great satisfaction will yield a very strong and bold tasting smoke, while a cigar with medium body will balance somewhere in the middle. All cigar selections and taste give me a great satisfaction.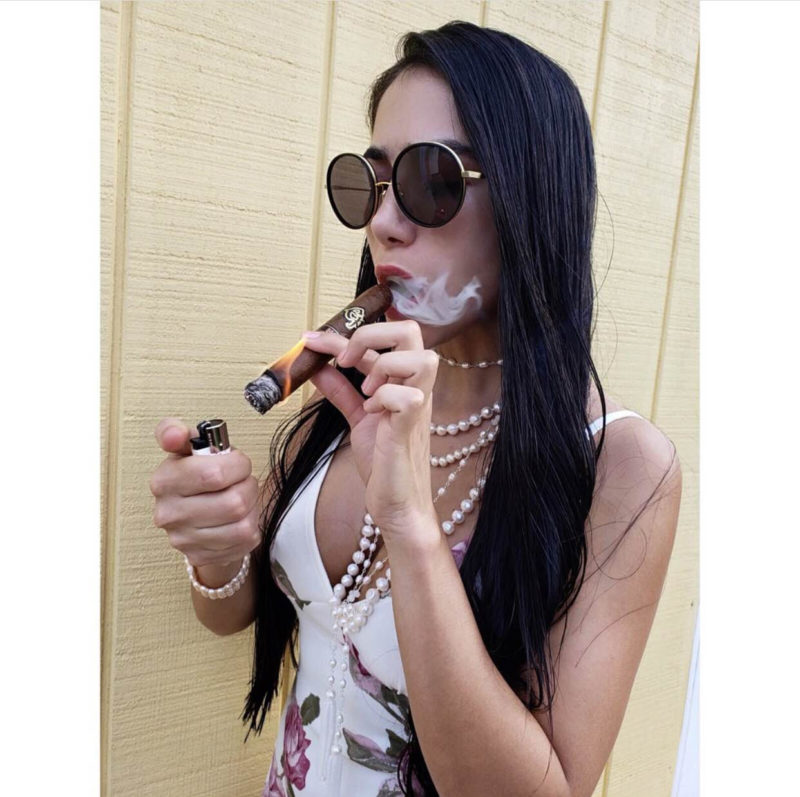 What is the best way to enjoy a nice premium cigar? Is it about the environment or the people you are with? Maybe it's pairing the cigar with a nice dram of rum or cognac? What is your favorite way to enjoy the cigar? 
DF: All depends on the occasion. There are moments I love to take my time. It's perfectly acceptable to spend a minute gracefully toasting the cigar, but if you gather with friends and dram of rum or cognac it's also a great moment to enjoy a nice premium cigar.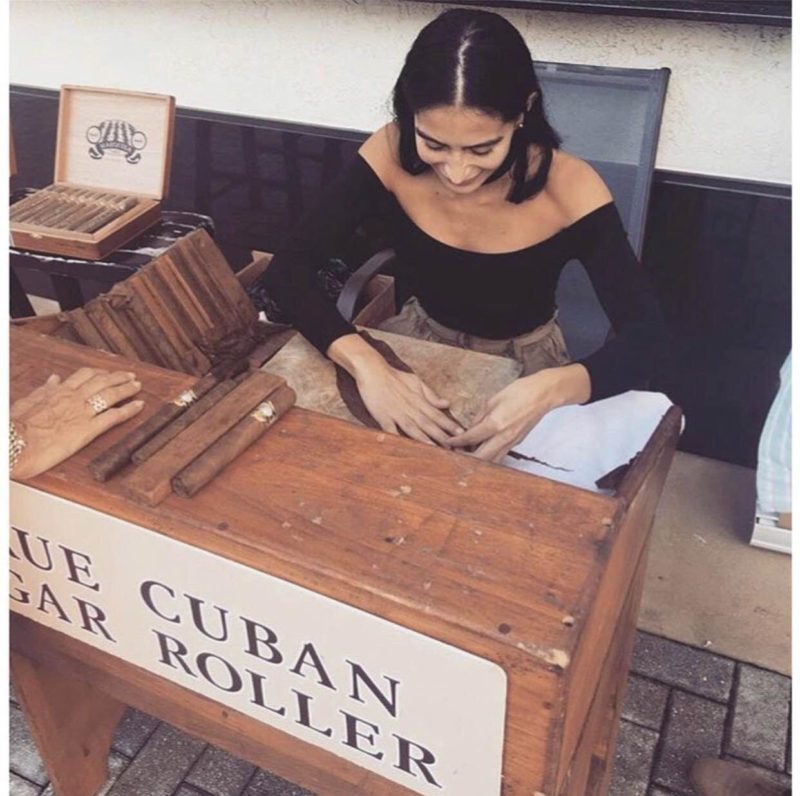 Cigars come in all shapes and sizes. Does the shape and size affect the flavor of the cigars? 
DF: There is a great variety of options available to us, different tobaccos, different flavors, and of course, many different shapes and sizes. A cigars length and ring gauge affects the amount of time it will take to smoke. The other factors affecting the length of time a cigar will take to smoke include how it is rolled and the tobacco itself not just the flavor.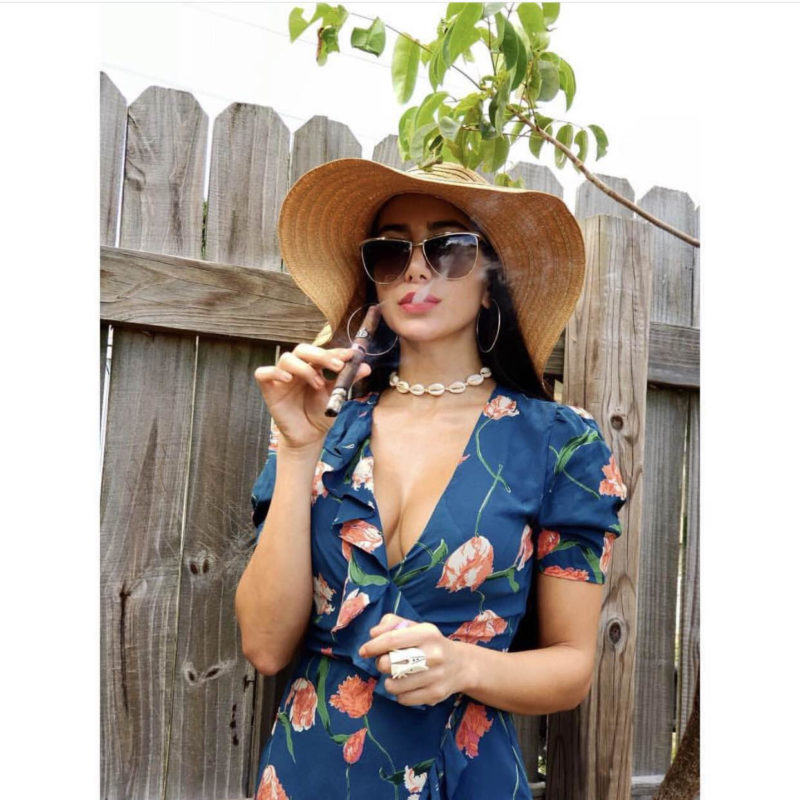 Let's talk personal favorites. Cubans vs Nicaraguans vs Dominican. Which one are you attracted to most and why?
DF: There is a distinct difference and blend between all of them Cubans, Nicaraguans and Dominican. I find myself drawn to Nicaraguan tobacco is very identifiable through its texture.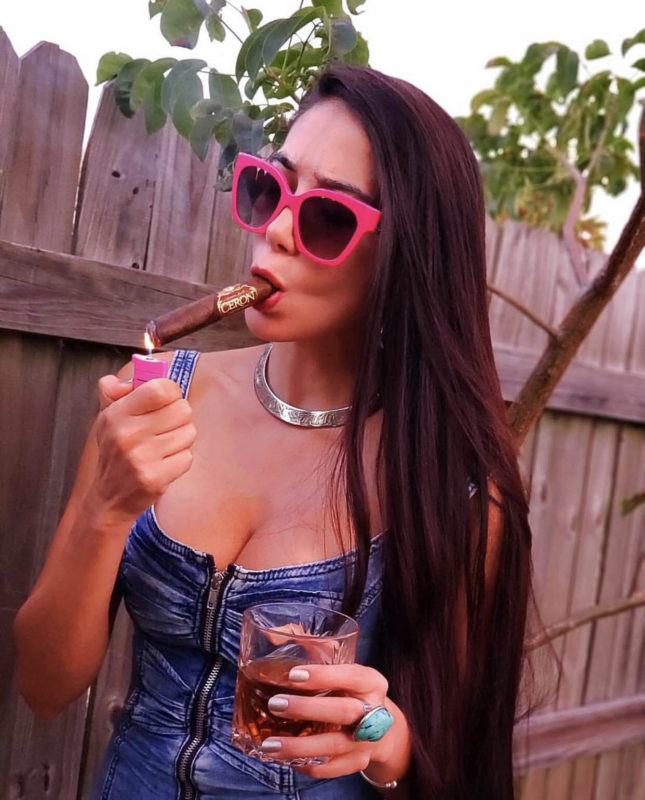 Are you currently involved in any ventures in the cigar industry we should know about? 
DF: Not yet it's just a hobby something I love to do and like to share with others.
What's one thing cigar manufacturers and retailers need to know about women who smoke cigars?
DF: "Women are taking on a male-dominated industry and letting their opinions on the world of premium cigars be heard."  I love these words and please listen to women recommendation. All manufacturers and retailers need to be more open mind. Women have an important role in this industry, and listening to their stories and opinions will open new doors for manufacturers and retailers.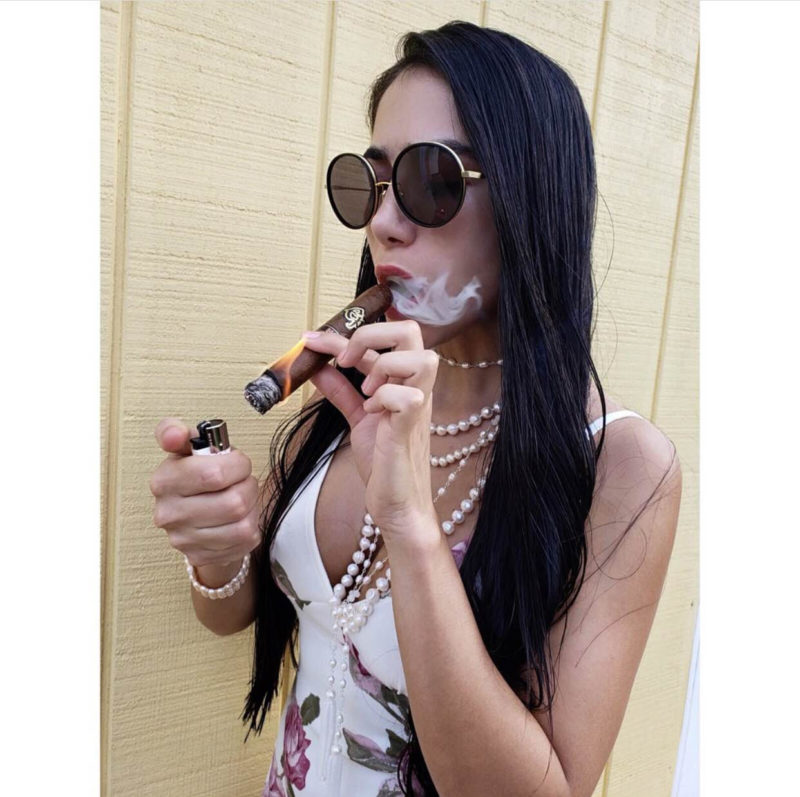 Besides cigars, what else do you enjoy doing for fun?
DF:  I LOVE BOOKS!
Reading Personal Development, Spirituality and Fantasy also some Fiction / Novels.
Meditation by the ocean.
Creative Visualization
Spending quality times with friends, meet ups and do activities and cigars.
Pets and animals lover
Visiting parks and nature
Music is very important.
Collect original Artwork and Vintage items.
Dance, Playing, Watching Movies – genres include Action, Arts, Fantasy, Comedy and etc.
Museums, Art – visiting private galleries.
Eating out.
Exploring other cultures.
Taking photos – usually every day, not necessarily of me, yet the world!
Fitness, Jogging and other activities.
Contributing with others
There are others I wish to undertake in the future that will allow me to develop more skills.
I studied to become a Interior Designer I haven't finished yet but I'm still in process of my career.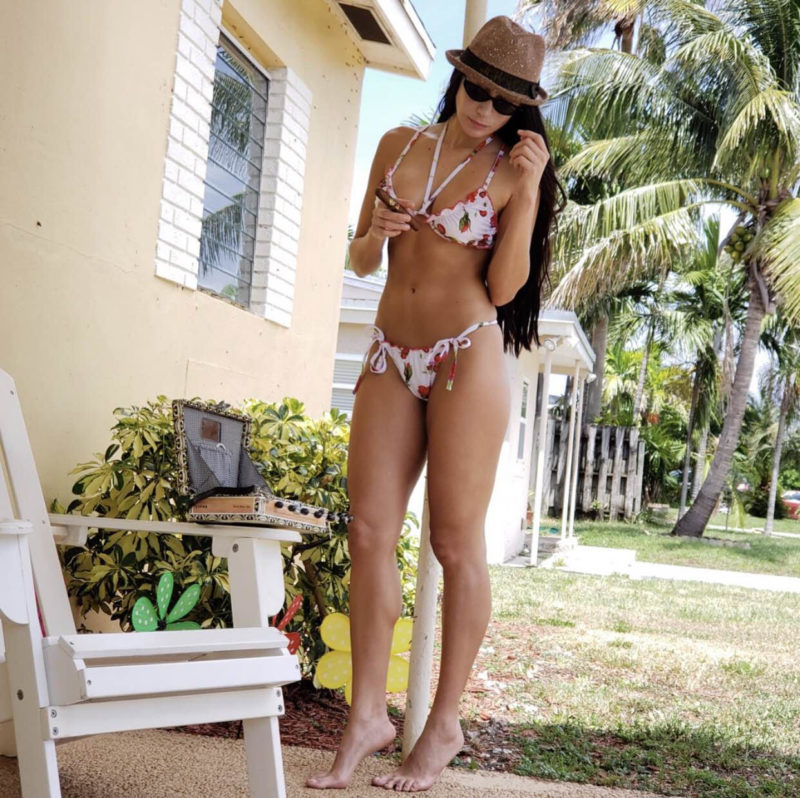 Anything else you'd like to share?
DF: I go to places around to smoke cigars and drink cocktails, and my favorite place is "Lique Miami Waterfront Restaurant and Lounge" it's absolutely perfect!