Tastethedram had the wonderful opportunity to visit Bar Belly, a trendy cocktail bar establishment in the Lower East Side. We spoke with Federico Avila, the cocktail GM of the bar.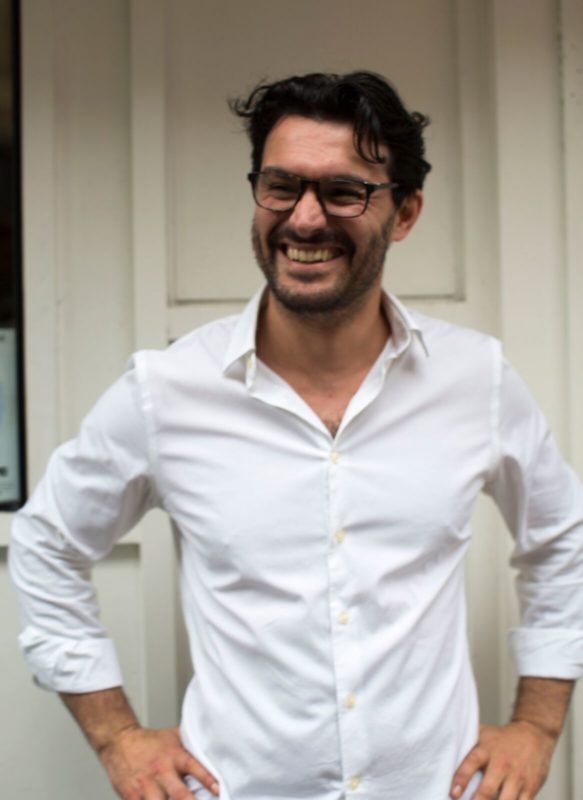 Let's start from the beginning. Before you came to the Bar Belly, what was your journey like. How did you get into mixology and just how you've come so far.
F: I used to bartend in Newark, NJ. I worked at a Tapas bar free pouring. And one day I decided that I did not want to work in NJ anymore.  So, I figured I would return back to further perfect my craft of cocktails and no better place to do this than NYC. I used to go to Employees only a lot. And I met Igor there, a hell of a guy. One day I met the GM from the Dead Rabbit, Alisa, and she brought me on-board. Actually, before I went to the Dead Rabbit, I went to the ECC, the Experimental Cocktail club, which was literally just boot camp. I worked there for about 10 months. Then I went to the Dead Rabbit. I worked in the tap room mostly. The tap room makes more cocktails than the actual cocktail bar. It sells a lot more, it's really fast paced.
Between ECC and the tap room at the Dead Rabbit, it's where I finally understood what it takes for a bar to be successful and produce a good quality product. They do a really good job at the rabbit. And one day Sean Muldoon offered me to work at Black Tail. He saw that I really wanted it. And I worked at the Black Tail, 40 cocktails, 150 bottles per station.
Black Tail was a good immersion process in detail and composing cocktails. How to put all those flavors together, and how to make 13 ingredients work.
After the Dead Rabbit and Black Tail, I decided to do my own program. That was the reason why I decided to start this whole journey. It's also having my own bar. The reason why most of us are into this journey. I was running the cocktail program at Library of Distilled Spirits.
I finished the program at the Library, and I needed to take a little break, it was really intense there. My partner at Library of Distilled Spirits, Tony had a common friend named Alex. Alex was always telling me that I need to come check this place out. This place had a lot of potential and it just needed a little bit of help. And one day I did. We had dinner, spoke for a few days, and pretty much kicked off the bat. Tommy is a really cool guy, Mauricio as well. It's not always in the industry you meet people whose main goal is to do things right and provide a good product. And that's just how I got here.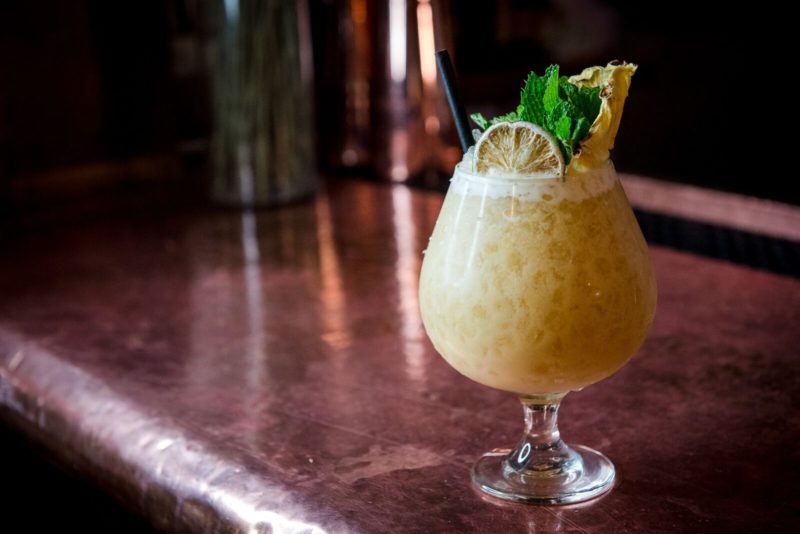 One of the things you spoke about was that the cocktails are a resemblance of chefs and food, the first thing that we do when we eat the food is look at the food visually with our eyes. The presentation increases the dining experience. I would assume the same concept would apply to the cocktails. When you think about the construction of the cocktail, what's going through your head?
F: Obviously, the way the cocktail looks is very important. Not exactly something I think of the bat. I try to think about the flavors. And most of the time the ingredients take you there by themselves. One example is the Matcha. I made a cocktail and I realized it needed a little more color, because it wasn't exactly super green. I encountered the issue of how will I make this look green without adding garbage to it. It was running around my head for a few days, and I stumbled into spirulina, spirulina algae. It's micro algae that super green. In small qualities, it does not have a lot of flavor. This is one of the ingredients that is only for the look. The spirulina brings up the green color a little more to the forefront of the cocktail. You do not want to add more Matcha to the drink, it will ruin the flavor profile.
I am a huge advocate of none perishables. I think bars waste of a lot of stuff, like fruits and other ingredients. I am always more towards the flavor than what the actual cocktail looks like. It all takes you there eventually.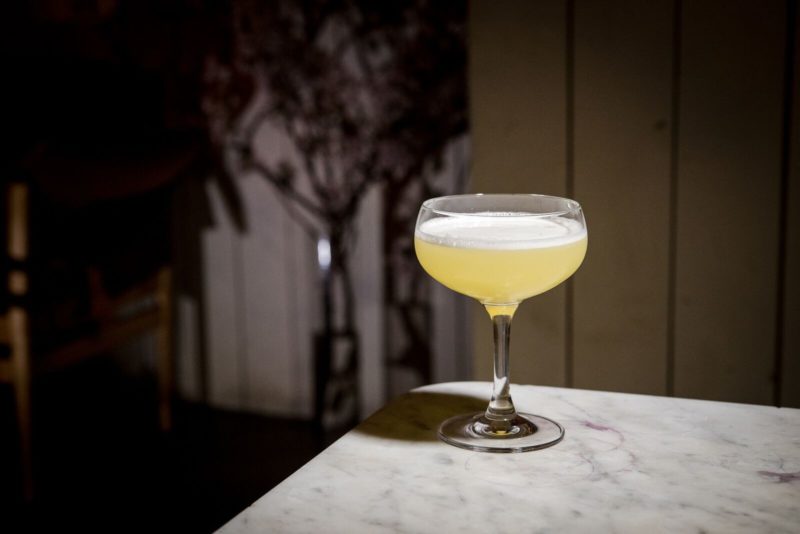 You mentioned this before that rum is one of your favorite spirits. Is there a particular white rum that bartenders love to work with? Is there a particular flavor of the white rum that makes the cocktails taste so good?
F: I love Plantation 3 star. Rum, from my point of view is very trendy now a day. Everything is trendy for a period of time. Before rum there was mescal, before mescal there was tequila. And we will more on, and eventually after rum, gin might come back. Bartenders catch up on those trends. In terms of what I like to work with, is sours. I don't really like to taste harsh alcohol that much. If I am going to drink rum on its own I really like Plantation. It's a bit on the sweeter side. The only thing that I think Plantation is lacking is a little bit of power.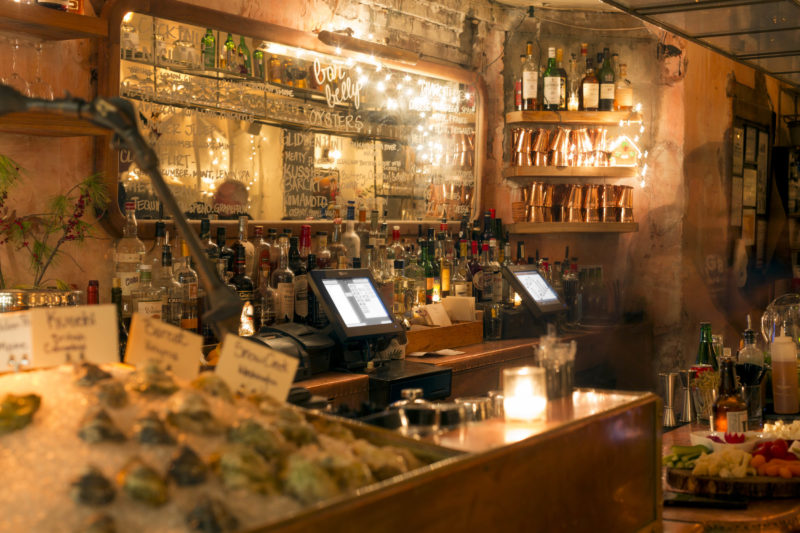 What do you think the future of cocktails will look like 5 years from now, 10 years from now?
F: That's a difficult question to answer actually. I think we're going to move into more refreshing drinks. There are people who say the whole cocktail movement is going to dry out, I don't agree with that. I think people are more and more enjoying what they drink. At the end of the day alcohol gives you a buzz. So if you you're going to drink for that, don't drink something that tastes horrible. Might as well drink something that tastes delicious. Cocktails are more driven for the enjoy-ability aspect rather than just alcohol. More lushy stuff and highballs, celebrating more flavor than actual alcohol.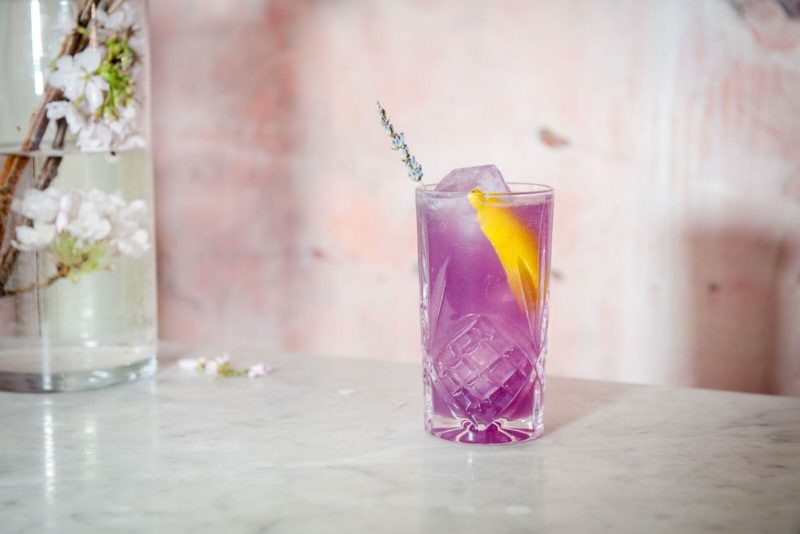 I am looking at the collection of spirits you have, and I notice some Irish, you have some Japanese, all of these countries now are releasing so many great spirits, Taiwan and India and so on. Are you looking to incorporate the international spirits into your cocktail menu?
 F: Yes, I am always thinking about what's coming out new. If it makes sense for the bar. There are certain spirits for someone who's not looking for a cocktail but might be looking for a drink neat or on the rocks and does not mind spending $25 on the Macallan Rare Cask. Whisky, you pretty much have to have it. I have always been an advocate of stuff that is more customer friendly. Something that will run under $16 and you can actually move it. The things I am looking at right now is something with Soju. Grappa is really good for the summer. The whole thing with our menu is that we did not want to shock the customer with something basic. It's not crazy by any means, but it's a little more elaborate.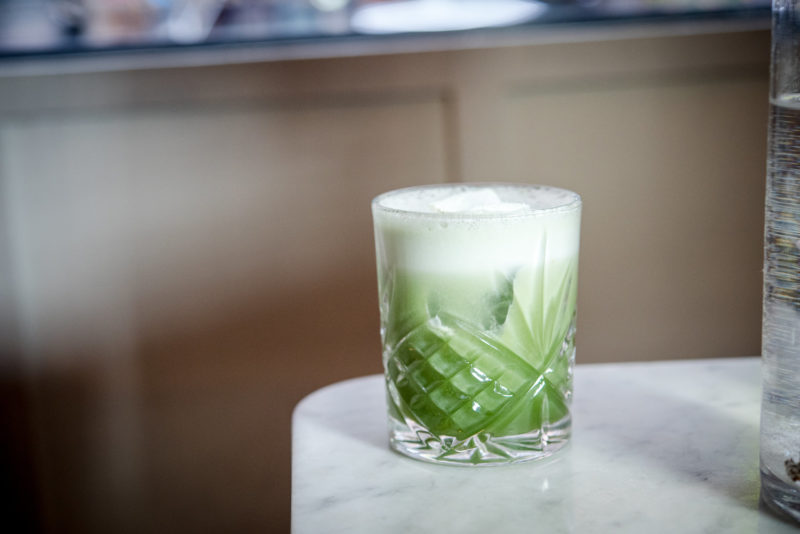 What was the inspiration for the Spring Cocktail Menu? I read online that it has to do with spring fruits and vegetables?
F: Spring comes and your mind automatically goes into the flowers. For example the lavender is the main flavor of the Casanova, we needed to add another layer so grapefruit came along. The cocktail needed a little more depth so we added dry vermouth, which makes it multidimensional. The lavender turns the cocktail super electronic blue and when you add the citrus it turns purple. When coming up with the Matcha cocktail, I was sitting at home eating a match kit kat and I thought to myself, I have to make a cocktail with this. And that's how the Matcha came to be. The other stuff is pretty much the stuff that I like to drink. The pineapple daiquiri is super simple, but the trick is to make it work. If you just infused the pineapple and the rum, you would never get the same amount of flavor. Same thing if you just put pineapples and sugar in the blender, you will never get the right flavor out of that as well.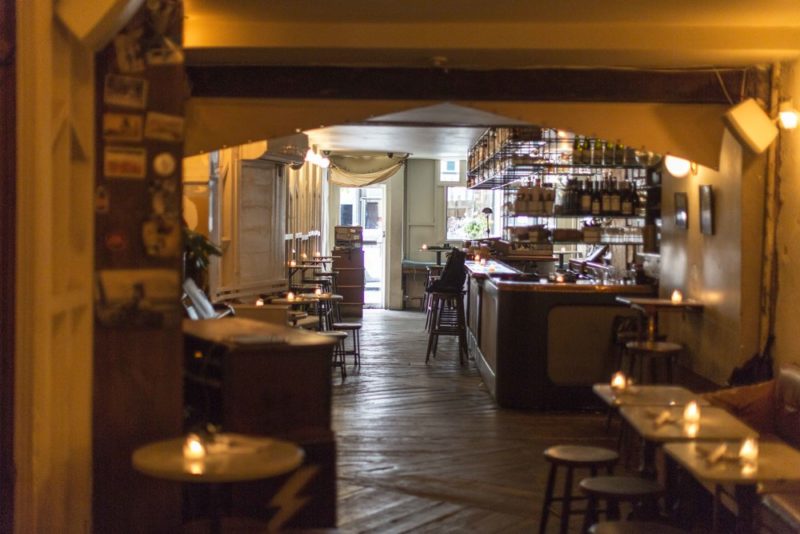 When you were thinking of doing Bar Belly, did you see yourself as the demographic as someone who would come in and enjoy a nice cocktail?
F: In a certain way yes. Sometimes you need to step back from being a bartender. As a bartender you start getting geeky and think everyone is going to love this, but the reality is, not everyone is going to love it. There's a reason why were still making margaritas and negroni's and gimlets, because you just want the citrus and the booze. And there is nothing wrong with that. But if you're going to call yourself a cocktail bar, you should crank it up a little bit.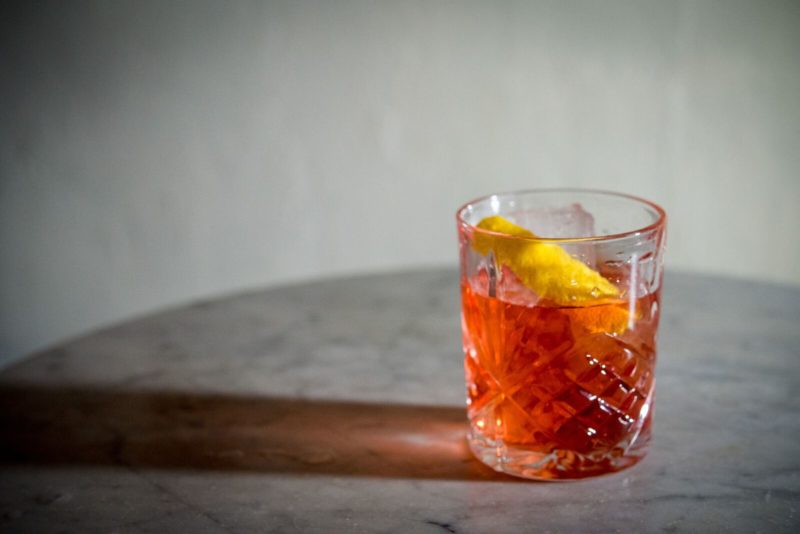 What is your favorite cocktail on the menu?
F: The pineapple daiquiri and the Wonder woman.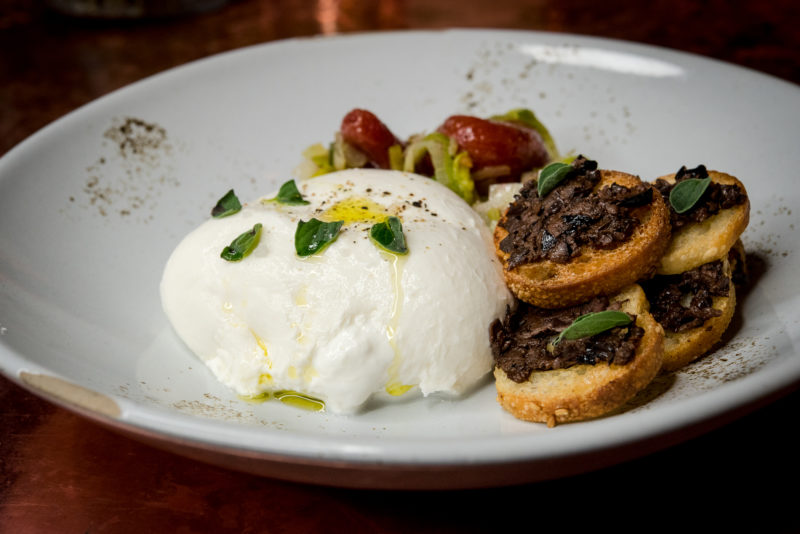 Have you ever found yourself at another venue enjoying a really nice cocktail and saying to yourself, wow this is good, I want to make something like this for my own cocktail menu?
F: I think that every decent bartender does that. Creativity has a lot to do with exposure. You try  so many flavors and you think to yourself wow my brain needs to register these and find out how it works. Everybody does that, and whoever says they don't are not being honest with themselves.
When you are training your bartenders, is there a certain way or style they need to follow to make good cocktails?
F: When it comes to training its all about the procedures on how to build a cocktail. A stirred cocktail or the one on the rocks would have a much longer shelf life than a daiquiri. A daiquiri after 15 minutes its flat. So that's the way we try to look at it. If you have a stirred cocktail and two shaking cocktails, you're going to build the stirred cocktail first. We try to make sure that no cocktails parish while you're making another cocktail. Something we enforce a lot in the bar is teamwork. We split our tickets and make sure there is communication between the two bartenders. The goal is not to wait, not to have the customer wait. I do not believe in the star bartenders. I think that we are all stars.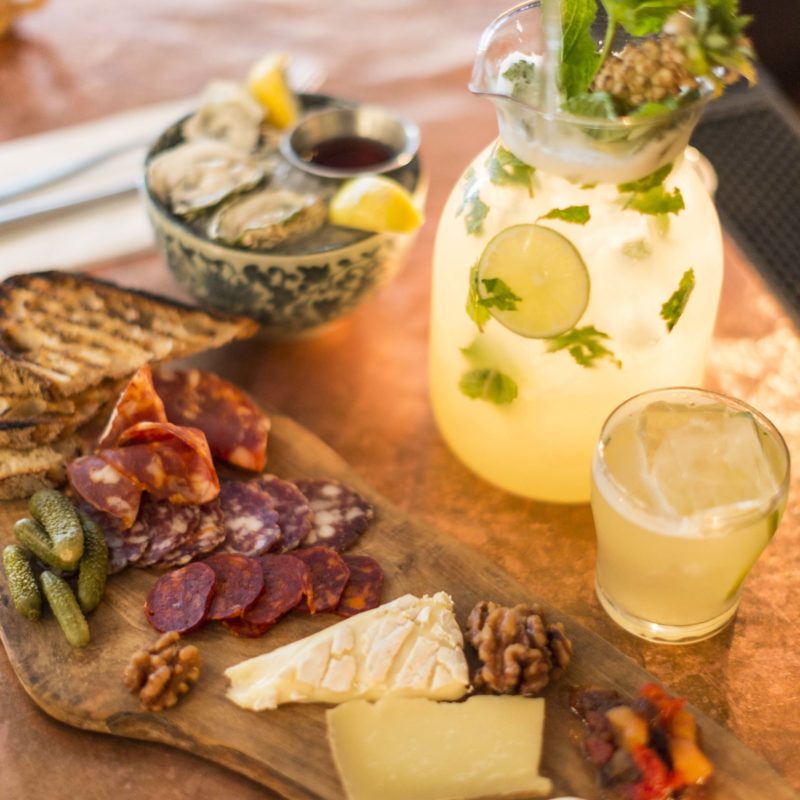 Besides cocktails, Bar Belly also does food and live music?
F: We do everything actually. We do live music on Wednesdays, Thursdays, Fridays, Saturdays. 7-9pm. Then the DJ starts. We make sure that the music is appropriate. And on Friday and Saturday we turn into a lounge-club like atmosphere. We still make the same cocktails of the same quality at the same rate but there is also some vodka and soda involved at that time. It's really cool that we get to please almost everybody.