Tastethedram is all about luxury that everyday people can afford. We try to bring you the latest and most interesting content so you have a plenitude of choices on how to accessorize your life. Today we are speaking with Sanjeev Lal, the founder of VBS London, a luxury cigar and lifestyle accessory brand.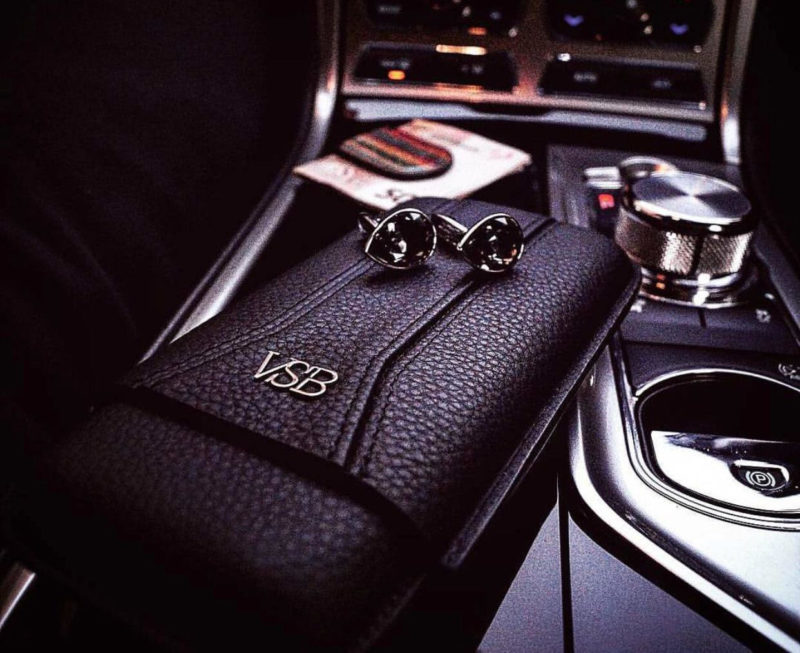 Sanjeev, please introduce yourself and tell us a bit about your ventures before VSB London.
SL: Hi Taste The Dram! My Name is Sanjeev Lal, owner and founder of VSB London. I'm a First Class Mechanical Engineering graduate from Brunel University who's spent the last 7 years working in industry as a lead design engineer within the defense and industrial products sectors. I've worked for some well known names such as Lockheed Martin and Dyson.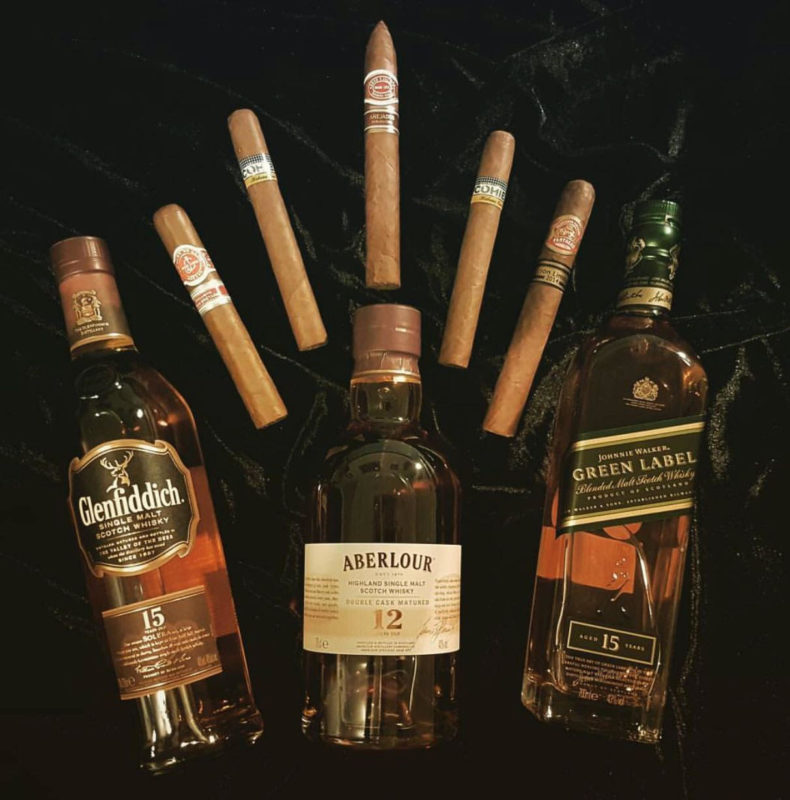 Give us some info on how VSB London got started? What was the vision behind the project?
SL: VSB started from the love of stylish men's cigar accessories and the desire to design my own carbon fibre cigar case. I became frustrated with cheap and poor quality carbon fibre cigar tubes not holding the elegance they deserved. They were tacky and poorly manufactured. Coming from a background where functionality and aesthetics is paramount, I began sketching ideas and manufacture prototypes to overcome all my frustrations. Before I knew it, my friends all wanted a case before I had even completed my first proper prototype. I could see the demand grown on a daily basis once the word got out! On completion I decided to have a small batch manufactured to supply to friends. Before I knew it, I had 3 different style carbon fibre tubes, a larger batch production being manufactured and had leather cases in the prototype shop!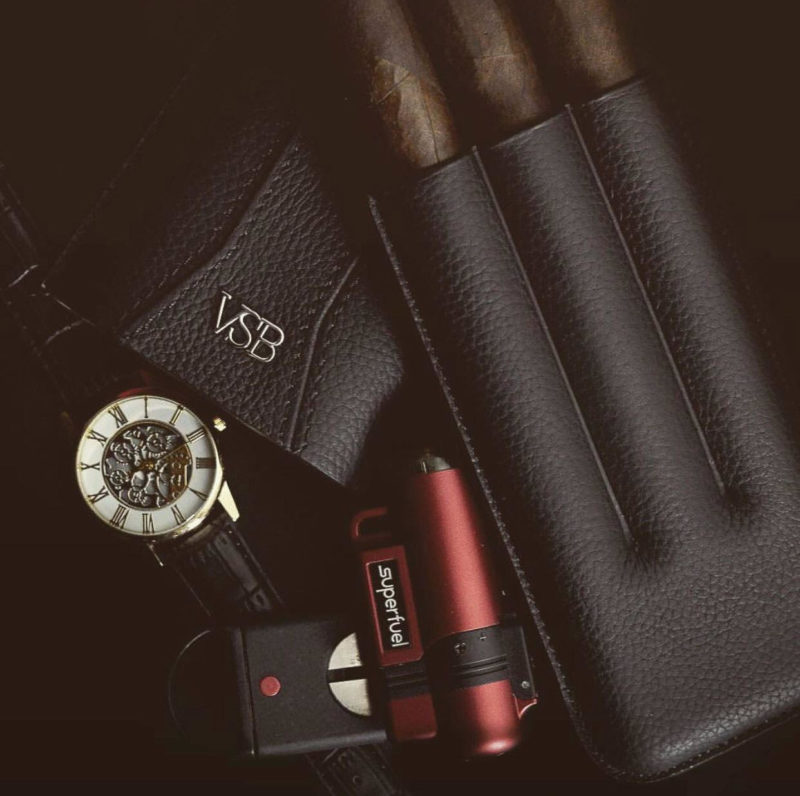 Who else is involved in this business besides yourself?
SL: The business itself has a small family run team however anyone who owns a VSB London product, I believe, is a part of the team. I rely on our users to speak to people and tell them about our products. Word of mouth is one of the strongest forms of advertisement.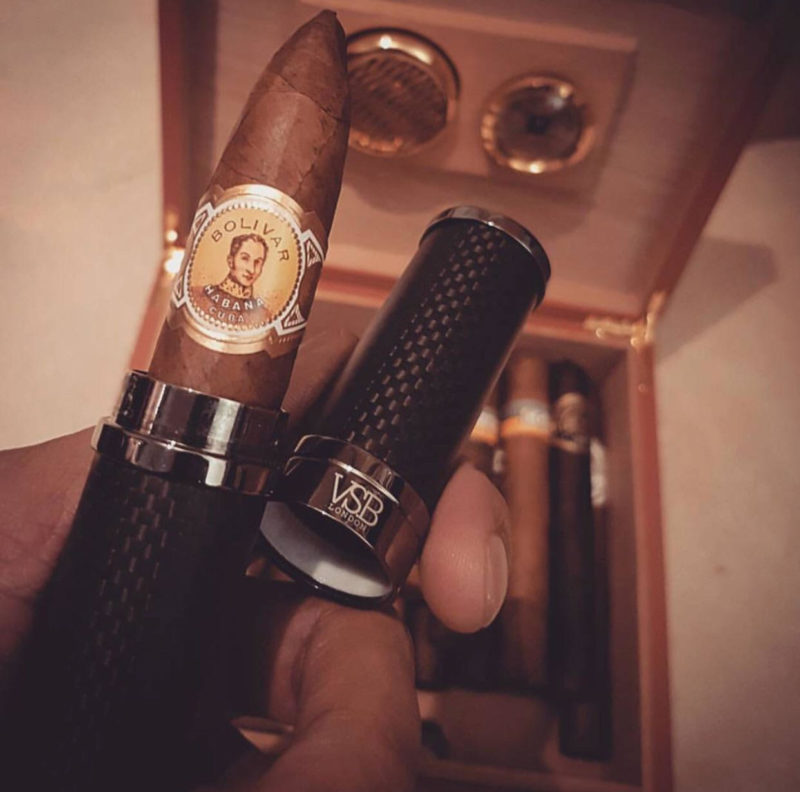 What products are currently made by your company and how are they all different?
SL: Our current product range contains leather cigar pouches, carbon fibre cigar tubes and leather card holder. Our leather cigar pouches are made from soft calf leather to the touch however they provide rigidity and strength to protect your cigars. The red velvet lining is unique to us and helps seal the case keeping your cigars fresh for as long as possible, along with giving it that extra edge of elegance.
Our carbon fibre cigar tubes are manufactured from polished surgical grade stainless steel which prevents any contamination to the cigars. We are currently the only supplier of matt carbon fibre cigar tubes, which is one of our very popular products and is currently the in fashion at the moment. All our tubes are manufacture from 3K plain weave carbon fibre and design in our own design house.
Our card holders are manufactured from calf leather and contains 3 pockets for cards along with one pocket for change. The card holders are simple, stylish and a must have accessory!
How does VSB London primarily distinguish itself from the myriad of other leather tobacco products in the industry?
SL: One of the most important factors for us is customer satisfaction and quality of our products. There are many products out there which demand high prices however the quality is not evident. Our products have been designed and engineered in Great Britain and have undertaken numerous tests to ensure our customer receive nothing but the best quality product. As soon as you pick one of our products up, there is a feel of quality and that is what we have aimed for.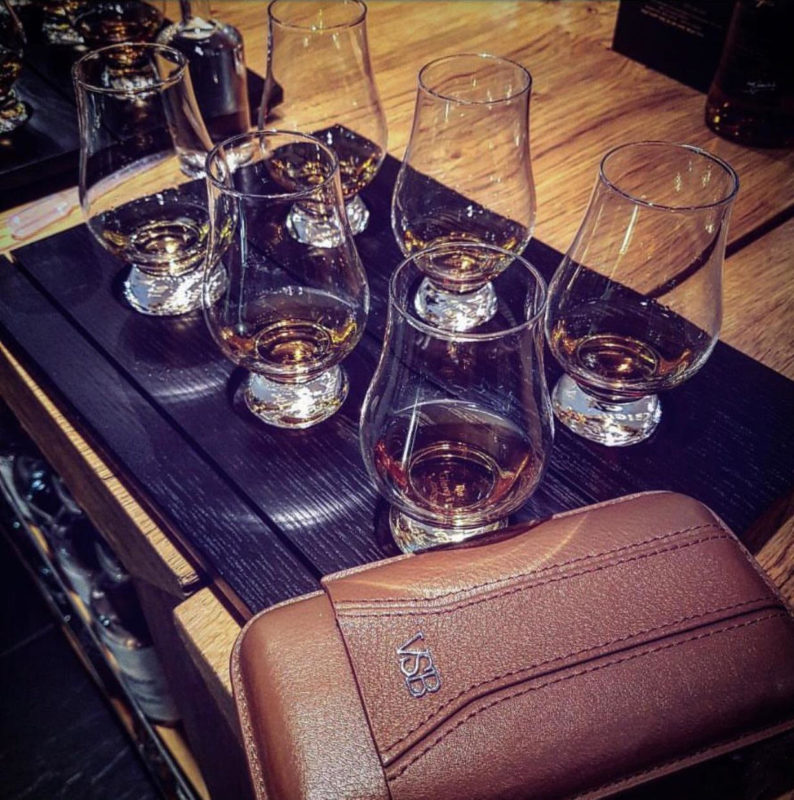 What have been the major challenges for you in this line of work that other entrepreneurs can learn from.
SL: When you are stuck, get help! Its saves you time which is money! It's always good to solve issues yourself however as your become more involved with the running of the business, you don't always have time to solve every single problem there is like you did before! People who know what they are doing can solve your problem in 5 minutes where as for you it may take a whole day if its new to you! Sometimes you have to put your hands up and say 'I know I can do this but it will be more effective for me to let someone else do it!' (no I am totally not talking about software coding!!)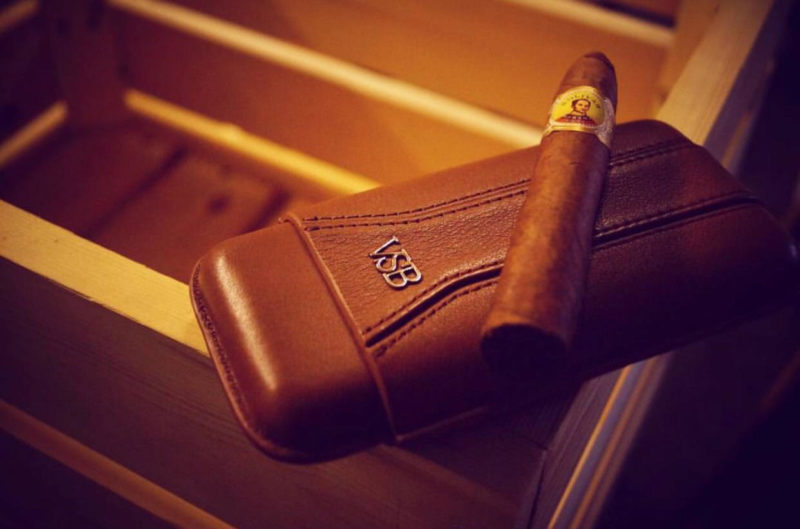 Via your Instagram Social Media presence, we saw many photos of Cigars/Cigar Products and Whisky. What in your opinion makes the relationships between cigars and whisky so complementary?
SL: For me, both allow me to escape from the hustle of everyday life.
How do you go about engaging with your followers on social media?
SL: We try and post new images and content up frequently on social media and we've held a few competitions which have been very successful. We also tend to post any promotions and discount codes to our follower first before they go live on our website just to give them something back. Our followers, users and social media influencers are all important to us and we like to give them something back.
Are you a Whisky Drinker yourself ? If so, what is your every day dram? Neat or on the rocks?
SL: Indeed! Everyday dram would be a Glenfiddich 15yr with a splash of lemonade on the rocks. (Don't judge me for the lemonade!) However I do enjoy a wide range of whiskeys, especially something more smoky and peaty – they have to be drunk neat. I do enjoy opening a good whiskey, it's a great way to catch up with friends.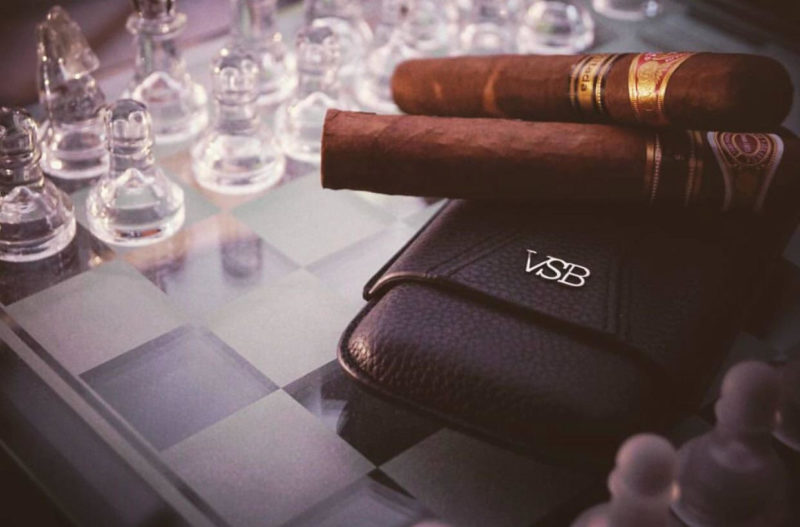 How would you describe the Cigar Scene in the UK?
SL: The cigar scene in the UK is friendly and strong. Obviously the scene is much smaller than America and cigars are not available in every store how they are in the US however there are always events going on around the UK. From cigar and whiskey pairing to cigar classes, you can always find something different to do! There is a strong scene in London with some amazing stores and smoking rooms. Many Brits don't even realize how much there is going on in the UK regarding cigars and cigar events. There is also a great whiskey and drinking culture (obviously)! Whiskey is coming back around again (not like it ever really left) to be the new fashion thing. We had the vodka's and gin's, now its whiskey's turn!
Are there any big projects or initiatives currently in the works, that you can give us a sneak peak into?
SL: We have just launched out card holders (Nov 2017) and have more products in the pipeline for 2018. I can't say too much yet but what I can I can say is that if you like our current range, you won't be disappointed!
Is there anything else you'd like to share with our readers?
SL: To all your readers, firstly thanks for taking the time to read about VSB London. I hope I've given you a quick (and hopefully interesting) insight to VSB London! If you are interested in finding out more, you can follow us on our social media, Facebook, Twitter and Instagram for all the latest news. And if you are that bit more interested, you can take advantage of the following discount (15% OFF ALL Orders) code which is specific to all Taste The Dram readers (VSBTTD). (All orders come with FREE international shipping)