Golden Moon Distillery – Maison De La Vie, Ltd. was founded by Stephen Gould and Karen Knight in early 2008 specifically to produce premium hand-crafted herbal liquors and liqueurs using the best available herbs, spices and botanicals, and made with the same type of artisan production processes utilized by distillers making premium products in the mid-to-late 1800s.
Speaking with Stephen Gould, we got the notion that this man really knows how to make spirits. Whether its Gin, Brandy or Whiskey or other liqueurs, he really is quite knowledgeable in his field. This made it more exciting speaking to him in this interview.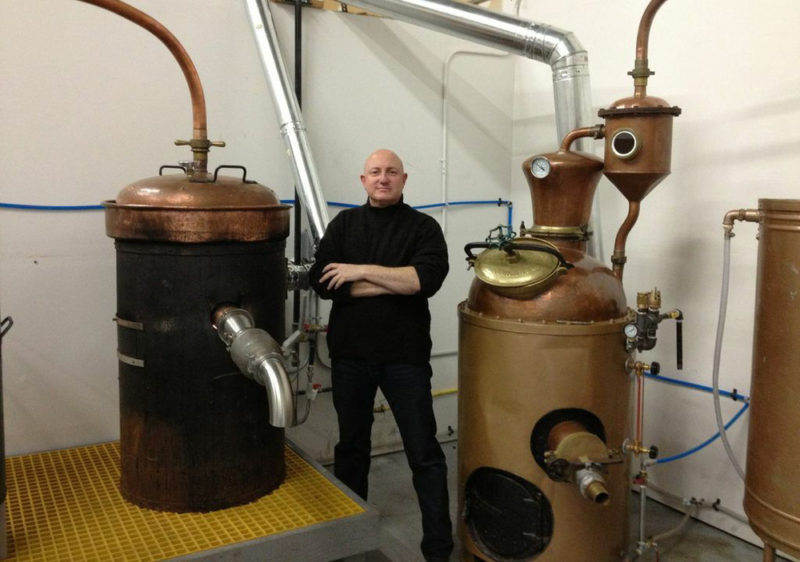 What was your vision for Golden Moon Distillery? Tell us about the name.
SG: We founded the company in 2008 originally to solely produce a very small amount of high-end Absinthe.  Then in 2010 we decided to change the company's direction and to begin producing a large product line of "artisan ultra-premium" spirits including our gins, absinthe, liquors, brandies and Colorado Single Malt whiskey.
We also produce a second line of whiskies called "Gun Fighter American Whiskies" that are found spirits that we bring into the distillery and finish in port casks.
The name Golden Moon comes from the prohibition days here in this part of Colorado.  Back then Golden Colorado (actually the folks above Golden in Golden Gate Canyon) were known for producing the highest quality liquor in the region.  When people would walk into the speakeasy's of Denver they'd ask for "Golden Moon" (a side note here, the spirits produced in Leadville Colorado were known as "Leadville Moon" and those produced in Casper Wyoming were known as "Casper Moon" …).
Name a few other distillers or distilleries who inspire you.
SG: That's a tough one, as I've had the opportunity to meet more than a few incredibly talented distillers in the 25+ years since I started distilling and I've been blessed to have many of them give me lots of advice, counsel and wisdom.  If it were not for the generosity of a host of distillers, some illicit absinthe distillers, some working whisky-men in Scotland and some here in the US, I wouldn't be the distiller I am today.   That is in part why I am so willing to give advice, counsel and wisdom to others …
Probably the one individual that deserves mention here more than any other though, would be Fritz Maytag (of Anchor Brewing / Anchor Distilling).  He went out of his way 26 years ago to give me some really good advice as I explored starting my first distillery … and that was "wait five years …".  The reason being that it was simply too early in the development of post prohibition small distilleries in the US. The year was 1991 and there were only a handful of small distilleries in operation at the time.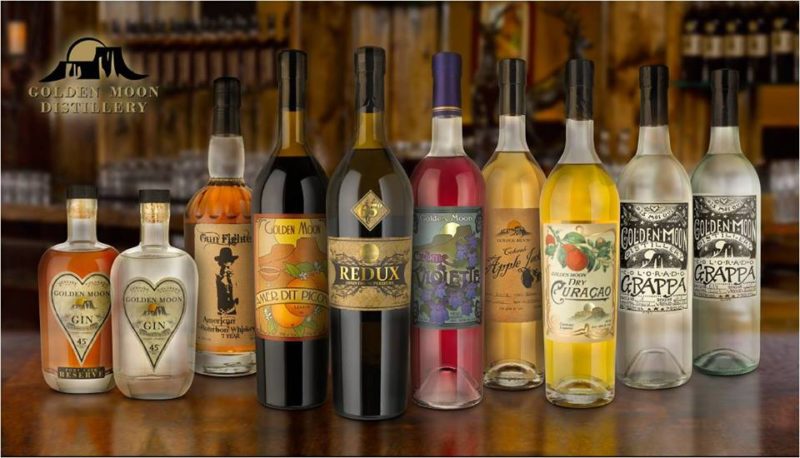 What spirit expressions do you currently produce, and how are they all different?
SG: Golden Moon Distillery produces a variety of spirits including gins, liqueurs, absinthe, amers/amaros, brandies and whiskies.  All of our products are produced with the highest quality ingredients available and using the types of artisanal hand-crafted techniques used by distillers of premium spirits in the late 1800s.
Another key philosophy of Golden Moon is to produce spirits with both higher proof and lower sugar (where applicable).  We believe that higher proof spirits make better cocktails, and lower sugar in our liqueurs and amer/amaros give the bartender better control over the balance of the cocktail.
Our current spirits line includes:
Golden Moon Gin – An atypical gin that is very thick, herbaceous with nice floral notes. Bottled at 45% ABV is makes amazing cocktails and is smooth enough you can drink it neat.
Golden Moon Gin, Port Cask Reserve

– A port-cask finished gin that is ideal for sipping and for use in gin-forward cocktails.  My favorite way of drinking this spirit is to make a "perfect martini" using one part Golden Moon Gin, Port Cask Reserve and one part bianco (white) vermouth.  Stirred, served up and garnished with a large piece of orange peel.
REDUX Absinthe – This is the spirit that brought me back to distilling. It's my interpretation of a classic absinthe verte (green absinthe).  It took me years to develop this product … and I am extremely proud that many folks consider it one of the better absinthes on the market.  We've also won some major awards with it as well.  It is deliberately put together so that it will appeal to the absinthe aficionado while being approachable to the absinthe novice.  We do this in part by using an uncommon form of Fennel that grows in the South of France that is extremely sweet and creamy.  As a result we also do not recommend that sugar be used with REDUX Absinthe as it simply doesn't need it.
Golden Moon Crème de Violette – This is, we believe, the only American produced violet liquor. It is also, we believe, the only true distilled violet liquor in history.  We use a proprietary process to stabilize and distill the violet, resulting in a cleaner and much more complex spirit that other violet liquors (which are macerated or infused, not distilled).  We bottle this spirit at 30% ABV (60 proof) and with significantly less sugar then other similar spirits.  As a result, Golden Moon Crème de Violette can be used as cocktail modifier, drunk neat or on the rocks … and we even use it as a base-spirit in our own cocktail program at Golden Moon Speakeasy.
Golden Moon Dry Curacao – As with our other spirits this is higher in proof (40% ABV / 80 proof) and lower in sugar then other similar products on the market.  It is deliberately built upon a neutral spirit base so that it will mix well with any base spirit, including agave spirits such as tequila and mezcal.  Other Curacaos and orange liquors are often built on brandy or whiskey bases meaning that they may not mix well with agave spirits.  To produce this product we use Laraha (Curacao) orange peel, and spices.  We then take the distilled spirit and lightly oak it.  Finally we add a little Spanish saffron for additional color, flavor and aroma.  There's not another Curacao or orange liquor like it!
Golden Moon Kummel – This is a traditional central European liqueur made from caraway with a little lemon, mint and fennel. It's crisp, clean and full of flavor.  Kummel, despite its being from Central Europe, is the preferred tipple of the Scottish Golf Clubs, where it's known as the "Putters Mixture".  Andrews, where golf was invented, claims to drink more kummel than any other place on earth ….
Golden Moon Amer dit Picon – is our tribute to legendary distiller Gaetan Picon and the Amer he created in the 1830s. We've developed our Amer dit Picon using distiller's notes from his original distillery and several bottles of pre-1880 Amer Picon.  The result is an extremely dry and bitter liqueur that we bottle at 39% ABV, the same as Gaetan Picon's original product.  If you want to make a proper Brooklyn Cocktail, Liberal Cocktail, Britany Cocktail or Picon Punch and have them taste the way the original versions did in the 1800s you need Golden Moon Amer dit Picon (or a pre-1880s bottle of Amer Picon).
Golden Moon Colorado Apple Jack – Distilled from Colorado cider apples, Golden Moon Colorado Apple Jack is an apple forward apple spirit designed both to reflect the style of apple spirits produced in Colonial America and to highlight the fruit from which this spirit is made.
Golden Moon Ex Gratia, A Genepi – Based upon a description of an elixir listed in an executioners notebook from the 1580s, our genepi is complex and smooth. The type of elixir that inspired our genepi was used by apothecaries for a variety of purposes and was typically given by executioners to the condemned as a last act of kindness …
My favorite way of drinking this spirit is in what we call the Golden Bijou.  Equal parts Golden Moon Ex Gratia, Golden Moon Gin and Bianco Vermouth, stirred, served up and garnished with a large lemon twist.
Gun Fighter American Bourbon Double Cask – Our Double Cask Bourbon is aged first in new oak casks and then finished in used French oak port casks. This gives the whiskey a unique smoothness and complexity.  Bottled at 100 proof it makes great cocktails but is still smooth enough to be sipped neat.
Gun Fighter American Rye Whiskey Double Cask – Using the same method we use with our bourbon, our Double Cask Rye is aged first in new oak casks and then finished in used French oak port casks. This gives the whiskey a unique smoothness and complexity.  Bottled at 100 proof it makes great cocktails but is still smooth enough to be sipped neat.
Golden Moon Colorado Single Malt Whiskey – Our single malt whiskey is distilled from 100% malted barley, grown in Colorado and the surrounding states. Our whiskey is malted in Colorado, aged first in new oak casks and then un used oak casks, giving it additional complexity.  Golden Moon Colorado Single Malt Whiskey is a uniquely Colorado Whiskey that has received numerous accolades, including most recently winning a Double Gold Medal at the 2016 San Francisco World Spirits Competition.
Why did you start production? Did you see a gap in the market or was it to fulfill some passion? 
SG: Golden Moon was started in 2008 as a passion project that has grown from an avocation into a vocation. I started distilling over 25 years ago, but for a variety of reason walked away from it to pursue other career interests for a period of time.  About 15 years ago I began to become fascinated by absinthe, which in turn lead to our founding what is now Golden Moon Distillery in 2008.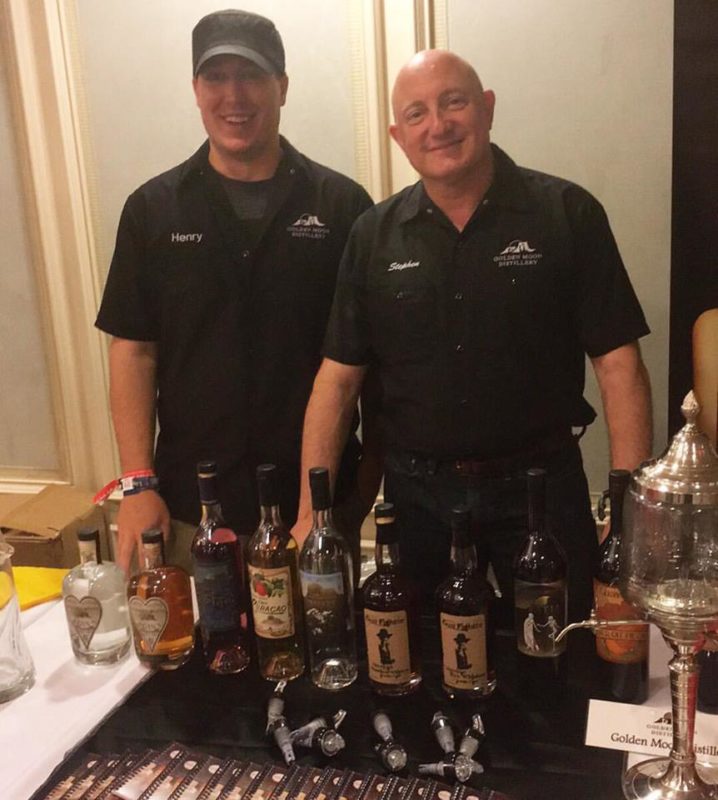 What exactly does your job entail?
SG: I am a working distiller and business owner, with roughly a dozen employees.  I manage the entire business, from production to financial planning, sales, marketing, PR and etc.  I am, of course, supported by a great team and a wonderful partner (that also happens to be my wife).
I also continue to work on new products whenever I can.
Right now, as we're in the middle of both a capital raise and a massive expansion, I spend a lot of time talking to potential investors, engineers, contractors, city officials, and etc. as well.
What are the maturation conditions like?
SG: We mature our whiskies and our port-cask gin in a mix of new and used barrels in our warehouse here in Golden.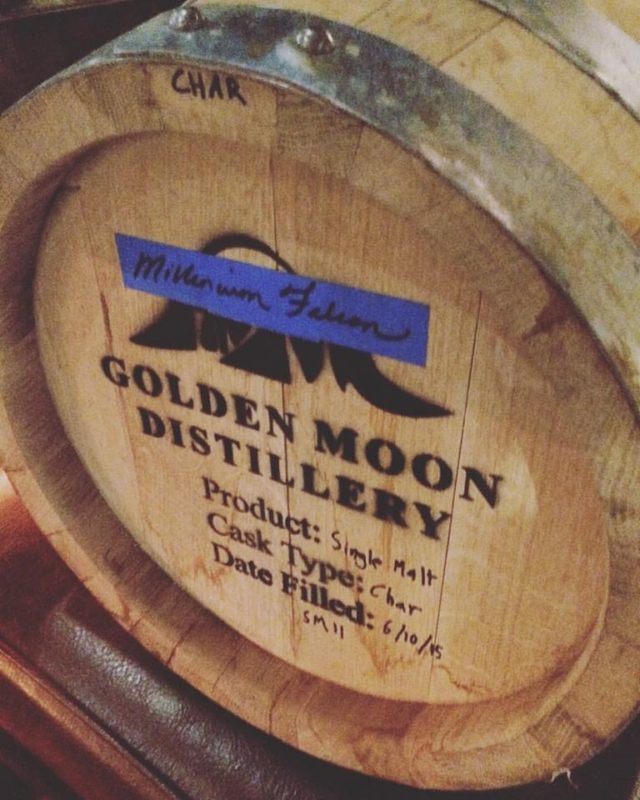 Where or who do you feel is the driving, innovative force behind our craft distilling industry right now?
SG: That's a pretty complex question as various people are getting into this industry for a host of different reasons.  One of the key factors though is that consumers are increasingly concerned about knowing where their food and beverage comes from, who produces it and how it's produced.
What attributes would you say are most important for a master distiller to possess?  
SG: A master distiller needs to have the ability to manage all the varying different aspects of running and distillery.  He or she needs to be creative, have a solid understanding of what distilling really is … and perhaps most importantly, needs to have the ability to figure out what he or she doesn't know.
What's the secret to a great dram?
SG: Making whiskey is pretty simple, but as with most things, the devil is in the details.  The secret to making a great dram is to make sure what you're making tastes good.  Period.  I know that seems overly simple, but it's not.
Is there a right way to drink whiskey?
SG: Yes … however the person drinking the whiskey finds it enjoyable.  Spirits are to be enjoyed, not to intimidate.  One of the most annoying things I've seen in this industry are people telling others that they're drinking whatever their drinking "wrong".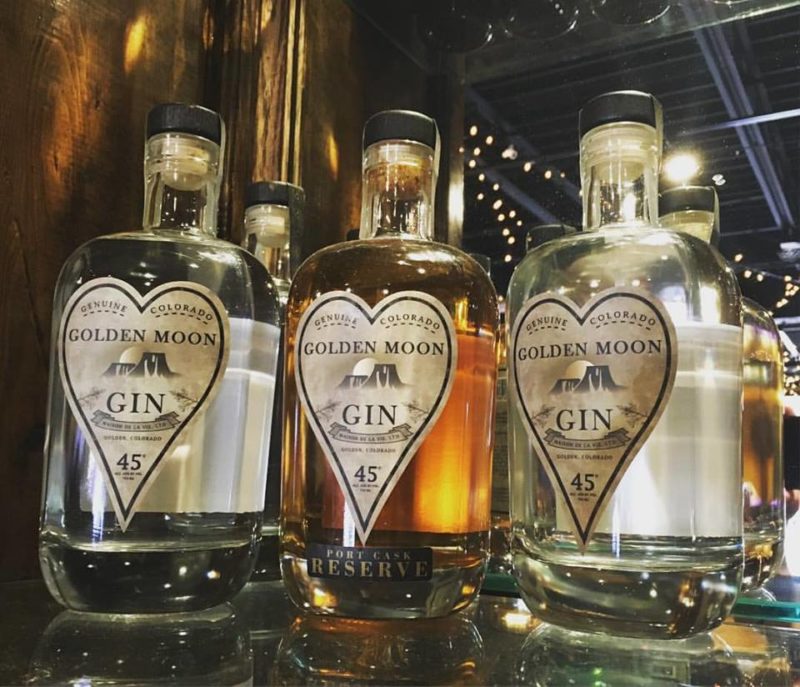 What – in your opinion – makes the spirits produced at your distillery unique? 
SG: Everything we do is in some way different from what others in the industry are doing.  From our totally atypical style of gin to our distilled crème de violette, we're doing something different.
What are your hopes for the distillery 5 years from now? What do you want to be known for?
SG: We're planning on being a lot bigger then we are today … but without compromising our artisan production methods or the quality of our spirits.  We've gotten a reputation for making unique and tasty spirits and we'd like that reputation to grow.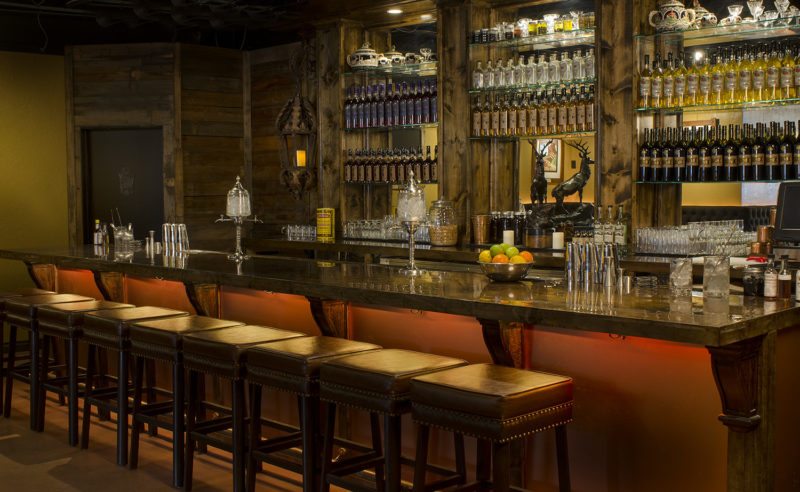 Anything else you'd like to share with our readers?
SG: Yes … please come visit us in Colorado.  We love to have visitors at both Golden Moon Distillery and Golden Moon Speakeasy.