Distillery 291 is a small batch distillery making whiskey and liqueur nestled in the stunning foothills of the Rocky Mountains.  Located in Colorado Springs, the distillery sits in the shadows of Cheyenne Mountain and the majestic Pikes Peak which both serve as constant reminders of the founding vision of owner and distiller, Michael Myers, who aims to replicate the taste, smell and folklore of the Wild West — to make whiskey with the character of that unforgettable era.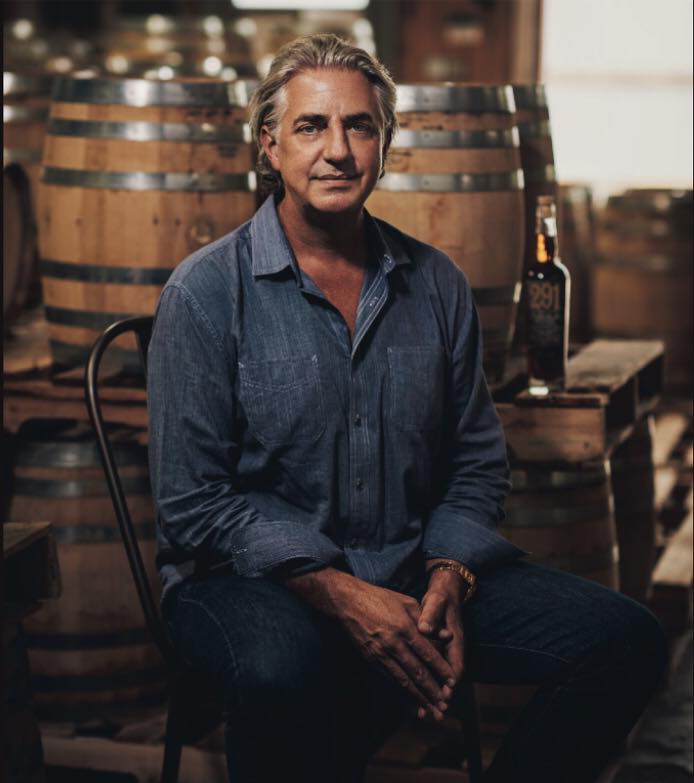 Michael, please tell us a little about yourself.
MM: I was born and raised in Georgia, have a BFA in photography, and was a photographer for over 27 years. I was living in NYC when the twin towers were hit on 9/11. Shortly after, my family and I moved to Colorado. I commuted to New York after the move for 4 years to continue photography and was looking for a creative outlet in Colorado Springs. On a trip back from a Vanity Fair shoot in NY, I read an article in The New York Times about the creators of Hendrick's Gin and Sailor Jerry Rum, and I thought, hey, I can do that.
Please tell me how the distillery came about? Tell us a little about the name.
MM: After I read that article, I went to Mike Bristol, a friend and owner of Bristol Brewing Company, and he told me to get my license, and he would help me get started. And, that's what I did.
The name came about for a couple of different reasons. Alfred Stieglitz had the very first photo gallery in the early 1900s at 291 5th Avenue, and it was called 291. Also, my dorm room number in college, when I was studying photography at Savannah College of Art and Design, was 291. In some ways, the process of distillation reminds me of photography work in the dark room, so I thought 291 was a fitting name. I actually continued to marry the two concepts together when I built my first still out of copper photogravure plates that I had used to create photographic prints in the past.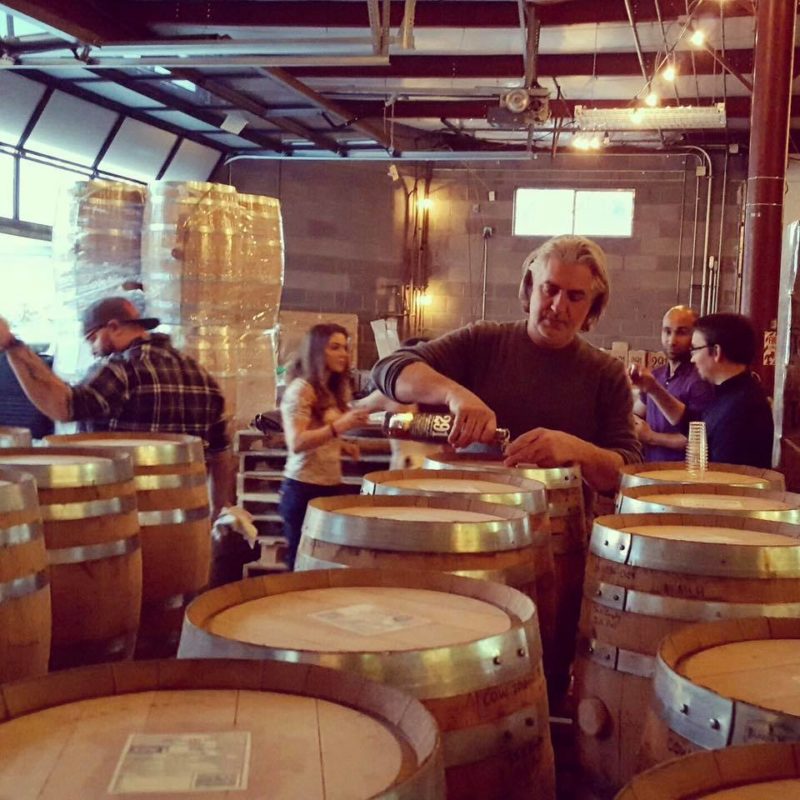 What have been the main challenges involved in setting up a new distillery?
MM: The biggest challenge for us has been managing the business around the aging process of our whiskey. We age our whiskey in 10 gallon barrels for a year, which means that the whiskey we produce today is what we will have available to sell a year from now — and nothing more. That's where the business challenges of running a distillery meet the production challenges of crafting our whiskey.  So far, we believe we have managed that balance well, so we are proud of our whiskey and proud of our business.  That said, we recognize that those kinds of challenges will continue for us as we scale our business.
What does your job entail and is there anyone else involved in this venture?
MM: I am glad to say that we have a great team in place now, to help manage our production and sales efforts, as well as our facilities and tasting room operations.  I see my role now as working with that team to make sure that we continue to make great whiskey and to share it with whiskey lovers in the market. So, I spend my time in the distillery, also meeting with customers in the field, attending events, and generally keeping my finger on the pulse of 291. We are always trying to plan for our future and to continually create and refine our spirit. So that will always be a focus of mine as well.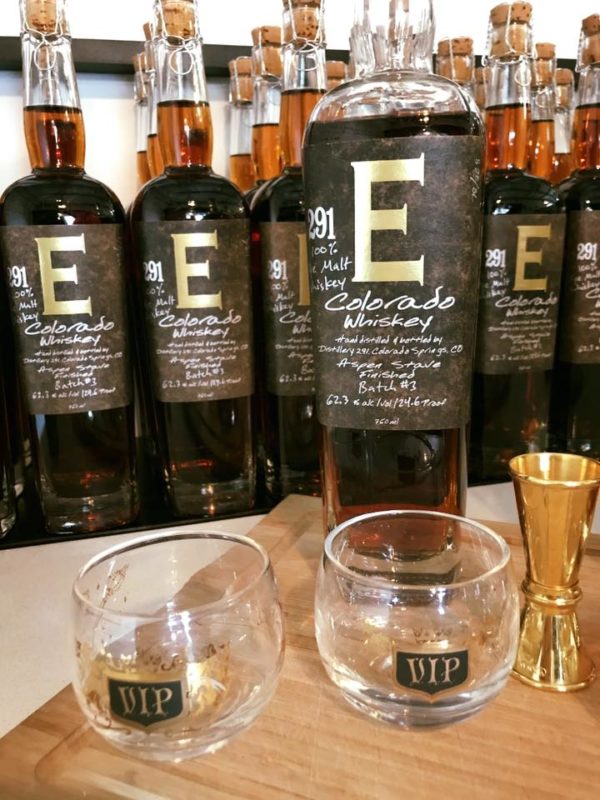 What type of whiskey expressions do you currently produce and how are they all different?
MM:  291 Colorado Rye Whiskey: Our flagship, Colorado Whiskey, is a small batch rye whiskey distilled in a copper pot still, aged in American white oak barrels for one year, and finished with aspen staves. Unique, yet traditional, it has a flavor profile of cinnamon, rye bread, oak, and maple.
291 Colorado Bourbon Whiskey: Our Colorado Bourbon is a one year, barrel-aged whiskey distilled in a copper pot still. Finished with charred, Colorado aspen staves. "…the honeycomb and molasses play their part, as does the rye amid the soft grains…" – Jim Murray's Whisky Bible
291 American Whiskey: Our American is a small batch, pre-prohibition style whiskey distilled in a copper pot still. Short-aged in used American white oak barrels for 5 months. Short aging brings fruit forward, while the copper still provides a fresh cut leather finish.
291 Fresh Colorado Whiskey: Our Fresh is a small batch, un-aged whiskey distilled in a copper pot still. Developed as an American clear spirit for mixology, it has a distinct flavor for enhancing the traditional cocktail. Crafted to replace vodka, rum, or tequila.
291 Colorado Rye Whiskey White Dog: Our White Dog is a small batch, un-aged whiskey distilled in a copper pot still. Un-aged whiskey allows the essence of the grains to be enjoyed without the interfering flavors of the barrel. "The best White Dog ever tasted." -ADI
291 Colorado Rye Whiskey Barrel Proof: Our Barrel Proof Colorado Whiskey is an uncut version of our proverbial flagship. A high proof rye whiskey still smooth, yet with greater depth and character. Aged for one year in American white oak barrels and finished with charred aspen staves.
291 Colorado Bourbon Whiskey Barrel Proof: This uncut version on our Colorado Bourbon is a one year, barrel-aged whiskey distilled in a copper pot still. Finished with toasted, Colorado aspen staves and bottled at barrel proof, a high proof bourbon whiskey with greater depth and character.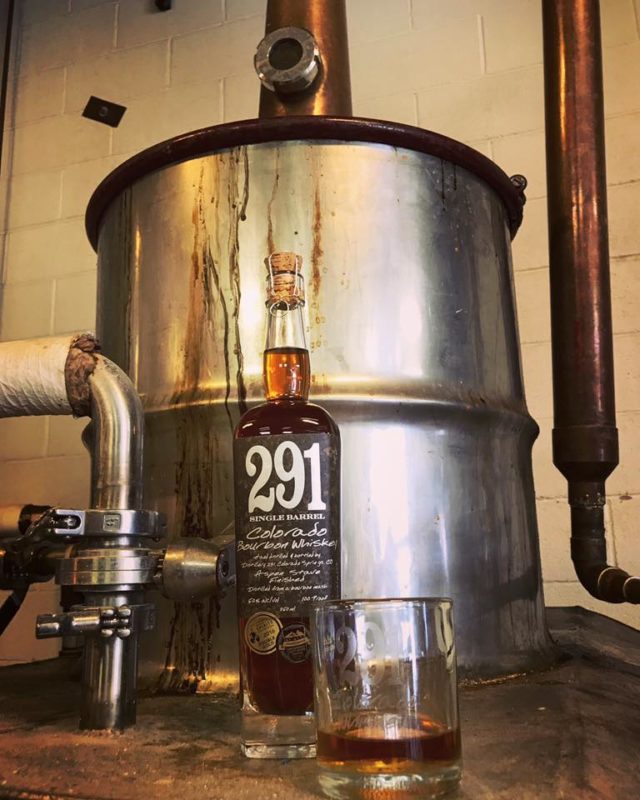 What are the most important factors affecting whisky distillation? How do you ensure that these are carefully balanced to produce a consistently high quality product?
MM: Freshness of grain, yeast, fermentation, distiller's cuts, barrel aging, all affect the flavors of whiskey distillation. We have a great team that focuses on quality control. We taste every batch and purchase supplies from quality producers.
Where do you think the most flavor control can occur? Grain? Yeast? Water? Wood?
MM: Consistency and quality in grain, yeast, water and wood all matter. We're lucky to live in Colorado and have access to excellent water.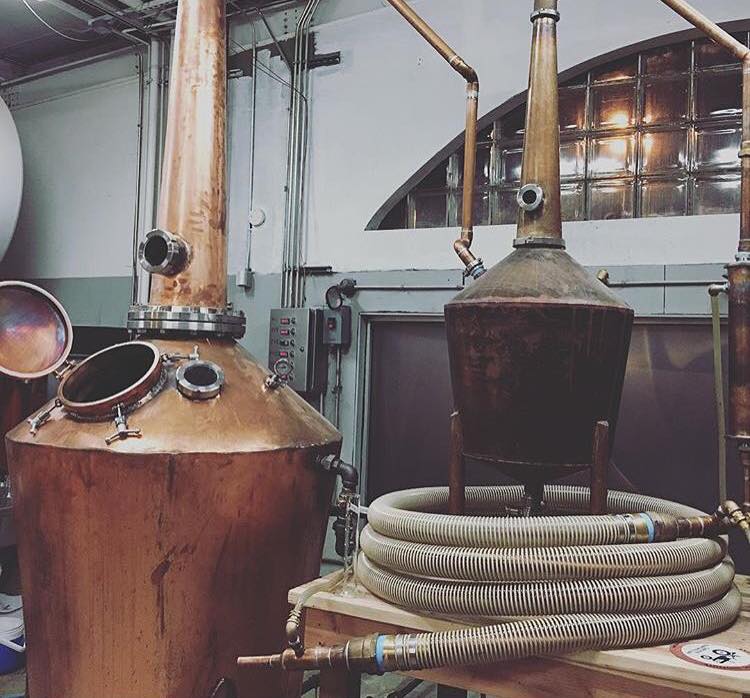 Where or who do you feel is the driving, innovative force behind our craft distilling industry right now?
MM: There are a lot of whiskey distillers in Colorado who are making changes to old recipes and creating new products. A lot is happening in the state. Innovation is very important to our brand and we have a label devoted to pushing the limits. Our E label, stands for "Experimental" and is a way for us to be creative in our process. It changes each year, and we don't have plans to replicate any of the whiskey that is produced for this label.
Name a few other distillers or distilleries who inspire you.
MM: Jeff Arnett from Jack Daniel's, and Harlen Wheatley from Buffalo Trace Distillery are inspirational to me.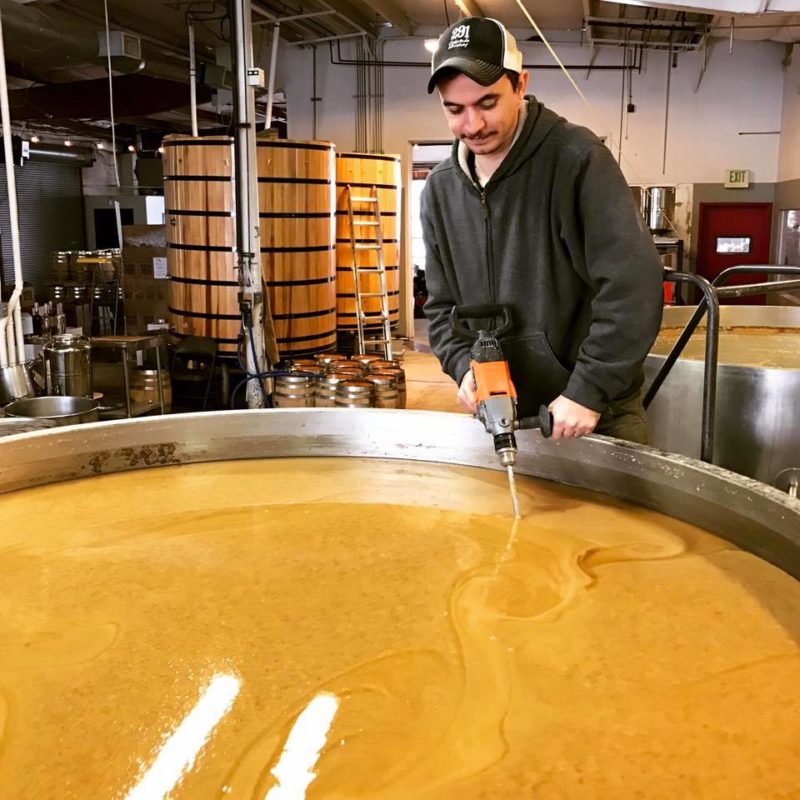 Describe your whiskey in 3 words:
MM: rugged, refined, rebellious.
How do you plan to expand nationally? If you plan to do so, that is.
MM: Last month, we signed on with a California distributor and 291 Whiskey is now being sold in Malibu, Los Angeles and San Francisco. We are slowly opening new states that have a connection to the brand and myself.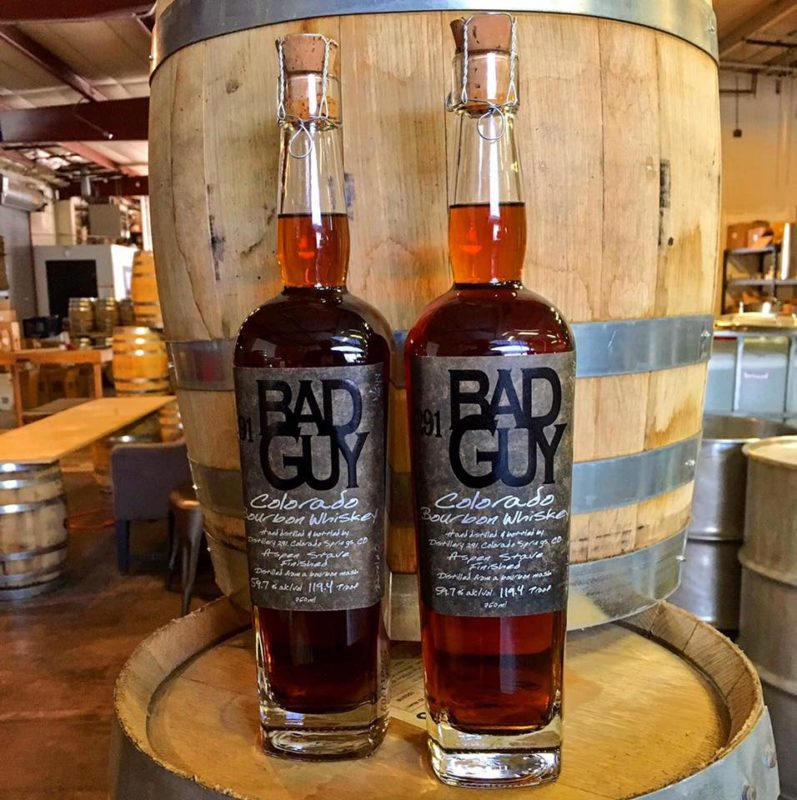 Is there anything else you'd like to share with our readers?
MM: You will find Sam Elliott sipping 291 Whiskey on Season 2 and 3 of Netflix's The Ranch!
AWARDS WON: 291 Colorado Rye Whiskey: GOLD MEDAL, San Francisco World Spirits Competition (SFWSC) 2017
DOUBLE GOLD MEDAL, Denver International Spirits Competition 2017
BEST AMERICAN RYE WHISKY / NO AGE STATEMENT
WHISKY MAGAZINE'S WORLD WHISKY AWARDS 2016
291 Colorado Bourbon Whiskey: SILVER MEDAL, Denver International Spirits Competition 2017
91 POINTS BARREL #1 – JIM MURRAY'S WHISKY BIBLE  2016, DOUBLE GOLD, SAN FRANCISCO WORLD SPIRITS COMPETITION  2016
291 Colorado Whiskey BARREL PROOF: BEST AMERICAN RYE WHISKY / NO AGE STATEMENT – WHISKY MAGAZINE'S WORLD WHISKY AWARDS 2016
291 Bad Guy Colorado Bourbon Whiskey: SILVER MEDAL, San Francisco World Spirits Competition (SFWSC), 2017
GOLD MEDAL, Denver International Spirits Competition, 2017
"E" BATCH #1 COLORADO RYE WHISKEY 126.1 PROOF 2015: 95.5 POINTS BARREL #1 JIM MURRAY'S WHISKY BIBLE 2017
"E" BATCH #2 COLORADO BOURBON WHISKEY 126.8 PROOF 2016: SILVER MEDAL,San Francisco World Spirits Competition (SFWSC), 2017