Colin & Meredith began their journey on starting Saskatchewan's first micro distillery in August of 2010. After searching for a unique Saskatchewan spirit and finding none, creating a micro distillery in Saskatchewan seemed like an obvious business choice for the heart of the prairies.
Colin Schmidt was raised in Regina, SK and attended Colorado College on a hockey scholarship and was drafted by the Edmonton Oilers. After a short hockey career Colin met Meredith while living in the US and they decided to return to Saskatchewan in 2008.
Although Colin and Meredith's professional backgrounds were in banking and finance, they had been hobby craftsmen since they returned to live in Saskatchewan in 2008. After receiving encouragement and advice from one of Colin's friends who had successfully opened one of the first micro distilleries in the United States, they were inspired to start Saskatchewan's first micro distillery out of their home garage. After only a year and a  half in business, Last Mountain Distillery expanded and opened its current location on Highway 20 in Lumsden, SK.
We spoke to Colin Schmidt, the whisky maker of this relationship.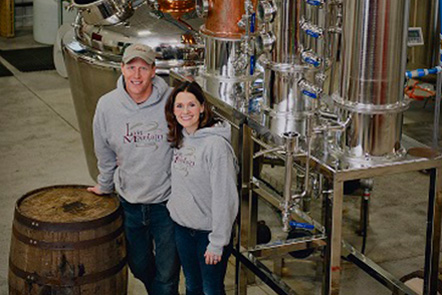 Colin please tell us a little about yourself. 
CS: I find that too many people (including myself at one point) use the term "Master Distiller". I studied under Ian Smiley and have experience distilling on 4 different style of stills and have made countless batches of Vodka, Gin, Rum and Whisky but like to refer to myself as a whisky maker 🙂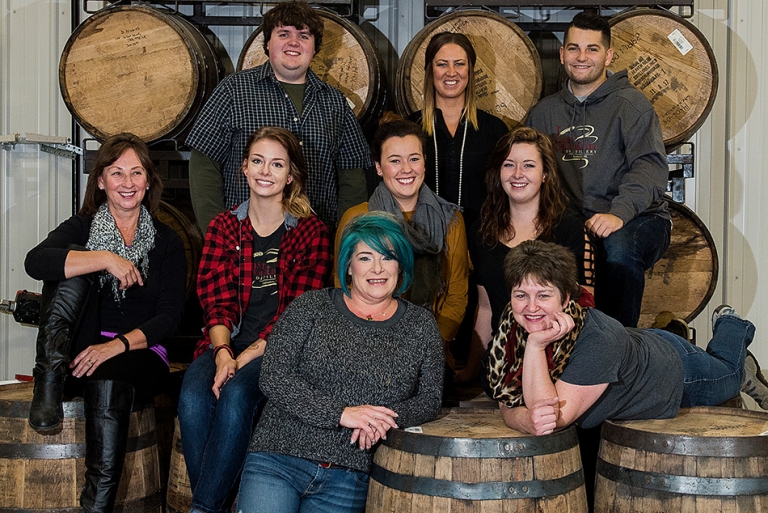 That's being very modest of yourself Colin. Tell us about the vision for the distillery before opening the doors. Did you accomplish everything you envisioned? Give us a little info about the name. 
CS: The name came from where Meredith and I got married. Last Mountain Lake. Our vision for the distillery was to make excellent hand crafted products in small batches and focus on the days when we'd be producing awesome whisky. We've constantly re-evaluating and resetting our goals. We've been very fortunate and have exceeded expectations every year.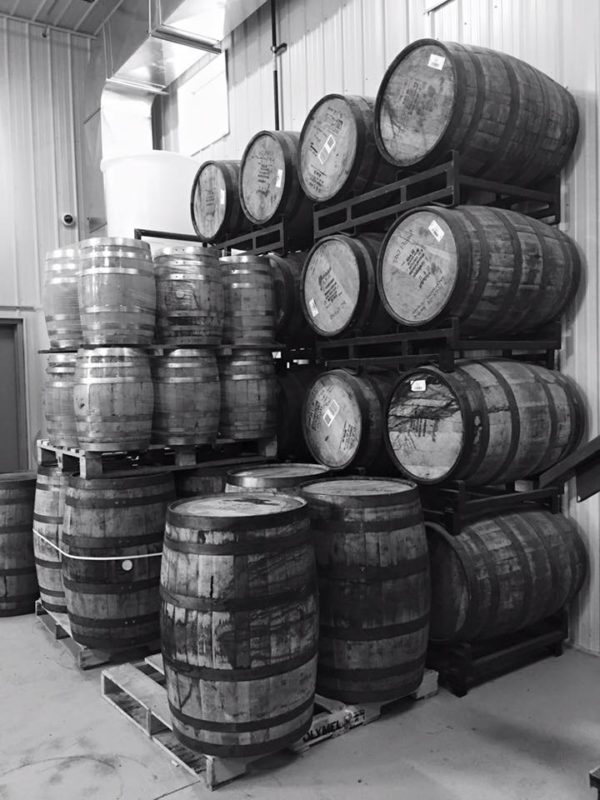 What is your role and day to day activities.
CS: My role is more of an idea guy and problem solver. I come up with the new recipes and tweak the way we produce. I've been fortunate to hire and train a very capable young man that has taken over most of the daily mash making, distilling and blending operations. I mostly try to stay out of his way and let him do what I have taught him to do.
Where do you think the most flavor control can occur? Grain? Yeast? Water? Wood?
CS: When you're talking whisky, the flavor can be profoundly changed by all 3. We're lucky to have the perfect water for making whisky and we use the best Wheat and Rye in the world (from the Brewster Farm in Earl Grey, SK)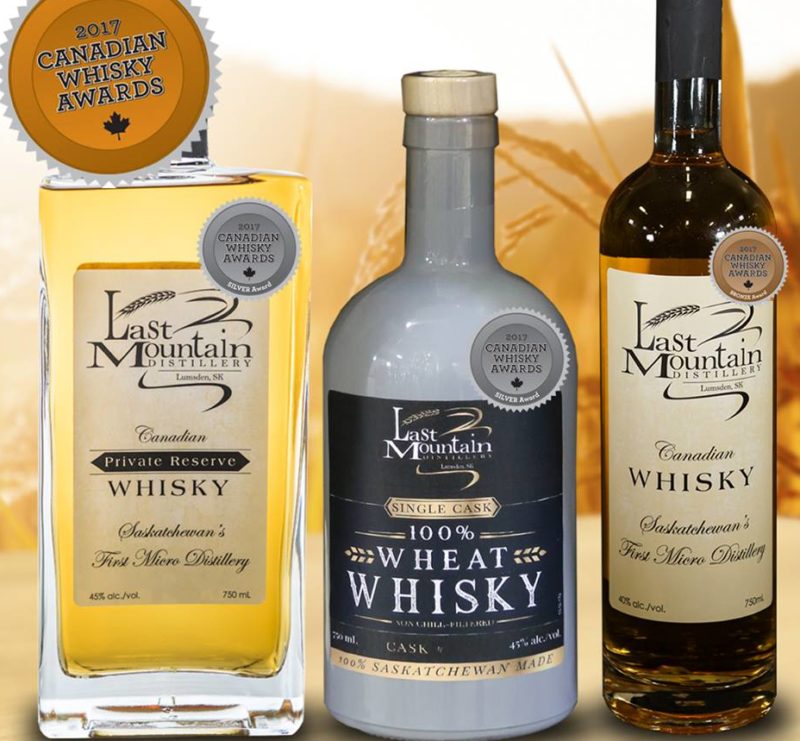 What are the most important factors affecting whisky distillation? How do you ensure that these are carefully balanced to produce a consistently high quality product?
CS: Once you learn how your still distills whisky it becomes pretty rehearsed and predictable. We had to learn how to make our whisky cuts and it involved a lot of tasting and a lot of record keeping. We now know how the distillate will taste at each portion of the distillation and it's pretty consistent since we have a very tight control over temperature of the still head.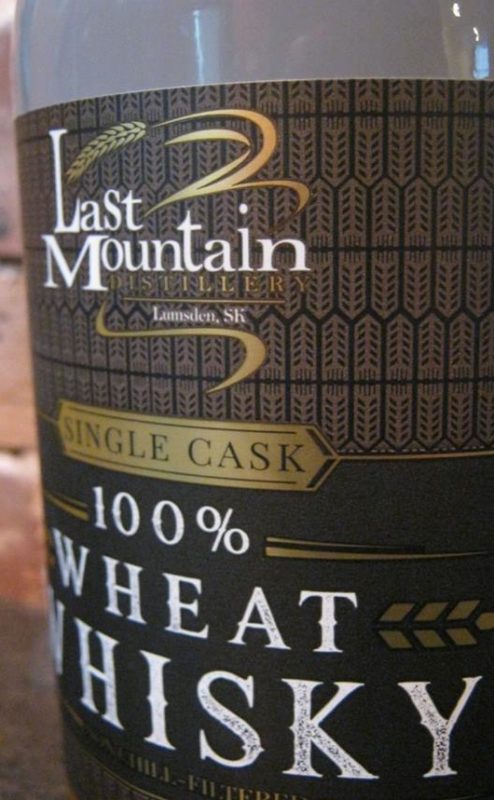 What spirits do you currently produce and how are they all different?
CS: We product Vodka, Dill Pickle Vodka (all naturally infused and is the top selling SK made spirit), Spicy Vodka, Honey Cinnamon Liqueur, 3 types of whisky including a single cask and a Cherry Whisky (that is 40% alcohol), 2 types of rum, Apple Pie Moonshine and Sweet Tea Vodka
Do you have any role models in this industry?
CS: For me, it's John Hall. He took Canadian Whisky and made it cool again. He played with the rules of making whisky and came up with some great full bodied whiskies. He really set the standard.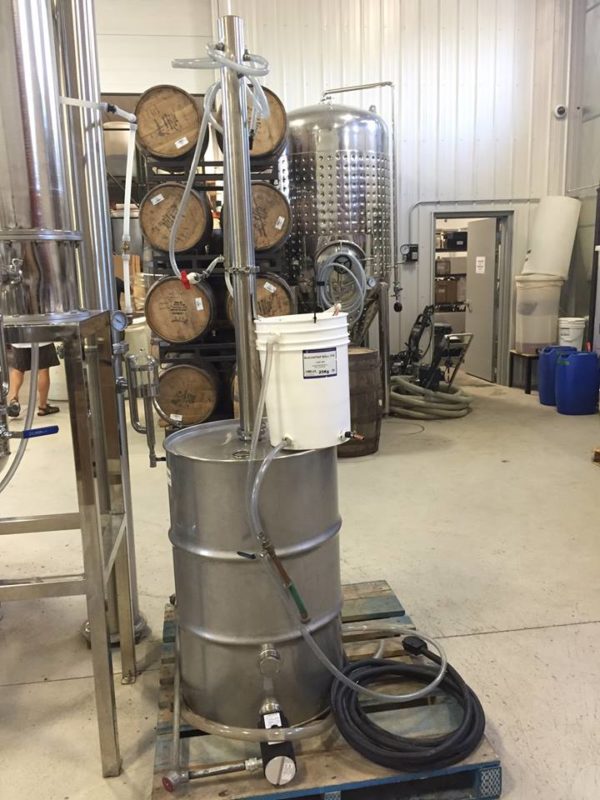 Describe your spirits with one short sentence. 
CS: Lovingly crafted with all natural ingredients
Tell us the best thing about working at Last Mountain Distillery.
CS: We get to see our customers face to face and see their reactions to the spirits we've made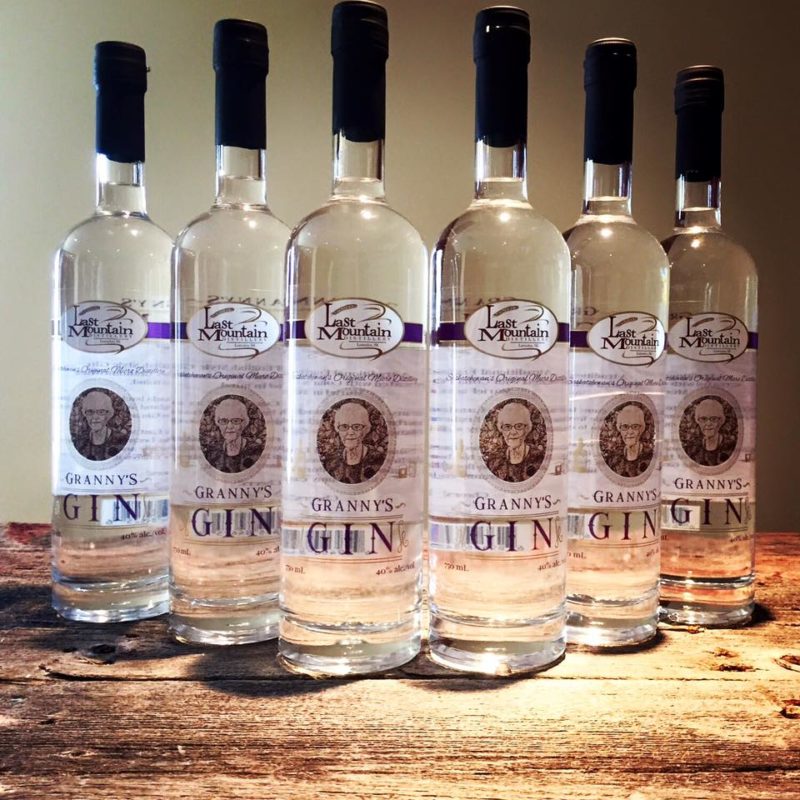 Does the weather and the geographic location, affect the maturation process of your spirits?
CS: We're less dependent on the weather these days as we've just moved into our addition that houses most of our whisky. It is temperature controlled. It used to be that whisky would age in unheated buildings. We've learned that even though the whisky was in oak barrels if the temperature is below freezing you wouldn't see any aging benefits.
Craft distilling has become incredibly huge – as there's still no official definition, how would you define "craft" and do you think Last Mountain Distillery fits into this category? Why?
CS: My definition of craft means Quality, Small batch distillation production under 150,000 litres of finished product.
Last Mountain fits into this category as mash 2400 litres at a time and distill 600 litres at a time. We've won Canadian Whisky Awards in the past and I'm confident that our quality is only getting better.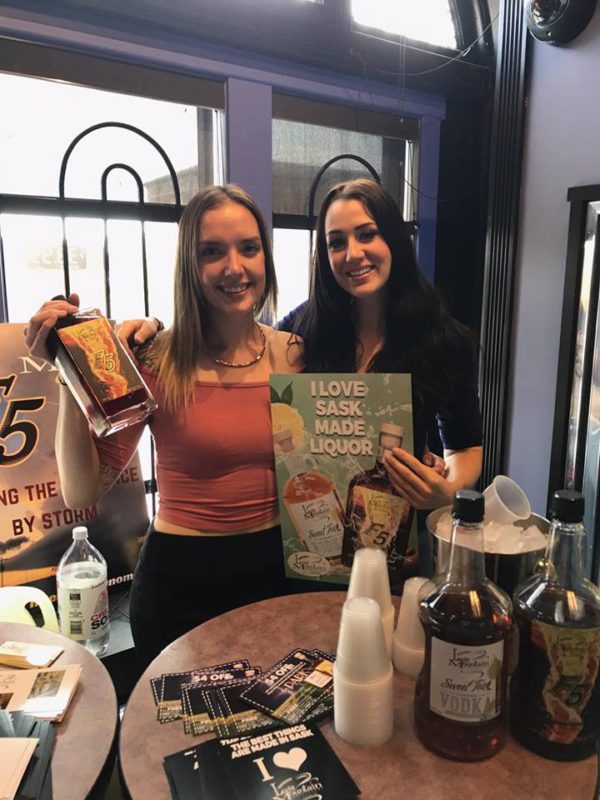 Anything else you'd like to share with our readers?
CS: We've learned that we're not great at making predictions. We've set some goals but as always, if we are on the right side of a trend, we will switch gears and ramp up production to make the most of our opportunities. I'm really excited to release our Straight Rye Whisky later this summer and we're always working on the next big thing. I'm also excited to share that we've been awarded a listing in Ontario for our Dill Pickle Vodka. We will begin selling Dill Pickle Vodka in the spring of 2018 in the Ontario market.