Lock & Key is a new speakeasy in Koreatown (LA). I've had the opportunity to discover this place with my girlfriend the last week of January of 2017. We were brought here by our friends and we were hooked from the get-go. The lights, the decor, the vibe, the WHISKY! oh my! It was all amazing, and I knew I had to interview this place for my site. Their story had to be told! We sat down with the owner of the venue Cyrus Batchan, to talk whisky, Koreantown, and the whisky culture in LA.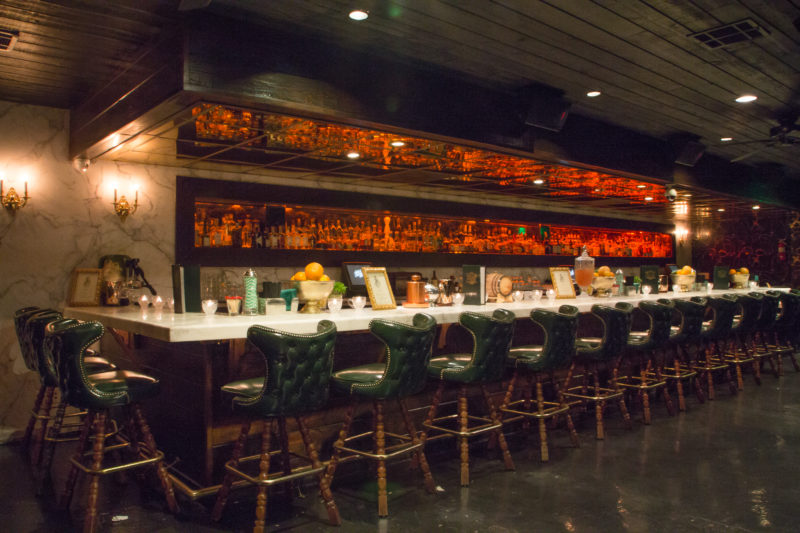 Cyrus tell us a little about yourself. What were you doing before opening up Lock & Key?
CB: I grew up in a restaurant family so I have worked every job from dishwasher, cook, delivery driver to bartender. Prior to opening Lock & Key I was managing an investment fund developing real estates all throughout the greater Los Angeles Area.
That's interesting. Why did you choose LA for this business model? Tell us about the vision of the venue and about the name.
CB: Prior to moving to LA I was a partner/investor in a Large Event Center Restaurant/ Nightclub. A 20,000 sqft ground up build. We had the unfortunate timing of opening in August 2008 right before the Great recession. We weathered most of 2009 before I opted to sell my share and move back to LA.
I still had the bar bug and I was constantly looking for space. Many of the properties I was developing were in Koreatown area of Los Angeles. I spent much time in Koreatown as I felt it was an extremely vibrant and undiscovered part of LA. I started to evaluate the community and needs talked to friends, tenant etc. and saw an opening in the market a need for an elevated cocktail and spirits experience.
The vision for Lock & Key is Neighborhood Mixology Bar. Fine food spirits and great customer service in a part of town that was underserved.
Lock & key wasn't built as a "speakeasy" to follow the trend but I felt that a hidden bar paid homage to what Koreatown was. There was a period of time where you had to know someone to get into many of Koreatowns drinking establishments.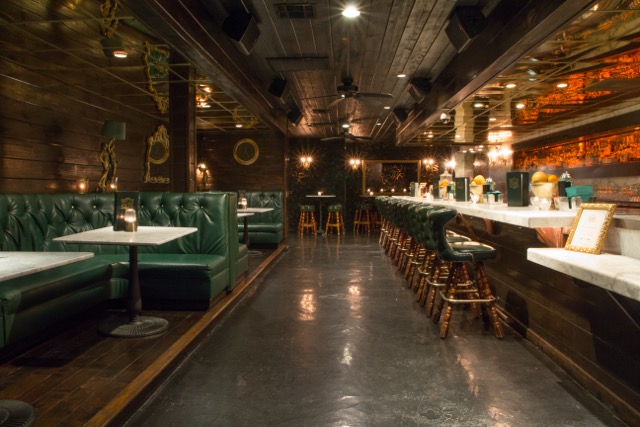 What is your role and what does your day look like?
CB: In the transition from construction to operations I was working a minimum of 80-90 hours a week, on site from lunch service to last call and closing. Picking up shifts in the kitchen when we lost cooks, bartender shifts when we were short staffed and running all errands from picking up produce to the daily home depot runs making repairs etc..
After 18 months and as the business grew I hired necessary support staff, GM's and began to focus on driving the growth and vision of the business all while starting the search for another location. Now I meet weekly with the GM to discuss our goals vision and to continue to drive the team to steadily improve and grow.
My job now is really focused on curating and helping the team grow so that we can drive the business/perfect the vision. Included in that is reviewing menus, tasting, working with the kitchen staff. We change the cocktail menu 3-4 times per year. We also update the food menu 2-3 times per year. I'm really focused on continuing to perfect the brand and guest experience.
What challenges (if any) did you first face when you decided to go into this venture.  
CB: The initial challenge was getting people to believe that a small stand alone building on a busy street sandwiched in between a gas station and strip mall, with no parking, could be an amazing cocktail den and whiskey bar. It was a slow build but we kept pushing. Slowly but surely we continued to grow and we are now in our 5th year.
I am sure you had some proud moments so far running this venue, can you share some of those with us?
CB: I'm most proud to have built a team which is more like a family.
How do you stay current with all the latest whiskies? With all the independent bottlers and small craft distilleries.
CB: Google, Blogs, websites: I'm constantly looking for something new. Ordering single bottle and tasting. You will find some winners and you will find some not so great juice but I am constantly searching.
How many different types of whisky do you have available at your venue?
CB:  Over 350 skus of various spirits of which approximately 190 are whisky/whiskeys but we are running out of space!
Is Lock&Key known for anything else besides great Whiskey selection?
CB: Great cocktails and food. We work really hard to provide a great overall guest experience.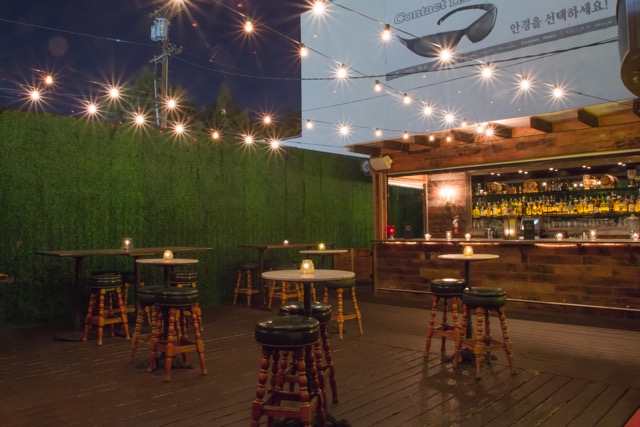 When it comes to making the classic cocktails like the Old Fashioned, how do you determine which whiskey to use?
CB: Cocktails, well spirits and new spirits are selected via blind taste test. Accordingly we blind taste 3-4 whiskey's neat, on the rocks then in a classic cocktail to determine what goes in our well,  in a house cocktail etc.
What are you most excited about in the whisky scene?
CB: I'm interested to see what develops in Asia. I'm also very excited to see how technology impacts the development and aging of spirits. I find what the crew at Lost Spirits is doing very interesting.
What kind of crowd does your venue attract ? The whiskey connoisseur, the noobie, maybe the "whiskey know-it-all", the general go-er perhaps?
CB: We really attract a very wide range of guest. For the noobie, we strive to present an experience which includes some knowledge and push their boundaries to try something they may not think they will enjoy. For the know it all, we try to present something which they may not have had before.
What kind of profiles drive your interest when selecting a special whisky for your bar? 
CB: I really keep an open mind and I'm constantly looking for some thing new and different. Taste Taste Taste.
Is there any particular type of whisky that sells more than the other?
CB: It really varies, we move a very high amount of Japanese Single Malts and Blend. We also sell a very large amount of Monkey Shoulder as we have a few signature cocktail which are extremely popular. Last and certainly not least Irish, weather Yellow Spot or Jameson, Irish Whisky has been gaining ground in Los Angeles.
What are the top 3 coveted drams at Lock and Key?
CB:  
Bowmore Bicentenary
Parkers Heritage
St. George Lot 14-16
How big is the whisky scene in Los Angeles?
CB: The whisky scene has been growing in LA year over year through many tasting events or groups pop up. We host many of these groups. We also host a series of Whisky focused events "Scotch & Steak" and "Bourbon & Brisket" during the months of May – October. These events pair 3-4 courses of amazing food with 3-4 drams as well as an educational aspect. 
Is there anything else you would like to share with the readers of Tastethedram?
CB:  If you find yourself on the other-side of the globe, you can visit my second venue and Lock & Key's sister bar Skylight in Nha Trang Vietnam. You may see a familiar face as many of the mixologist from LA spend one month each year working and training the team in Vietnam. Although the availability of Whisky in Vietnam is limited, we are working to build a solid back bar so come and enjoy!
We also host several whisky focused events, Scotch & Steak and Ounce Upon A Time.
Our next venue in LA is in the works and will launch Summer 2017 in Hancock Park area of Los Angeles.
For more information on the venue, please visit the links below:
website:             Lock&Key
facebook:          Lock&KeyFB
instagram:        Lock&KeyInstagram