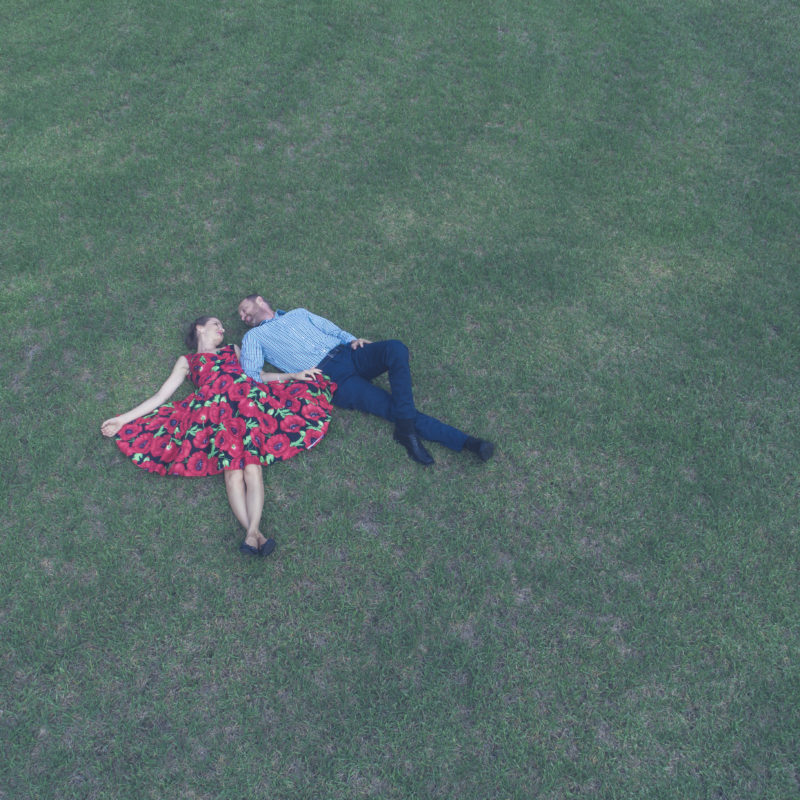 Michaela and Conrad, please tell us a little about yourselves. What were you up to before starting the company Zager & Co?
MZ: Firstly we would love to thank you for reaching out and asking us for an interview. Our first year into the tobacco business industry was great and the highlight was certainly connecting with like-minded people with the same vision as ours!
Thank you for connecting us with your readers!
Something about us?
Michaela earned her Master of Arts, and since graduating, she has gone on to work in pottery, jewelry, and leather work. You could say Arts is her second nature.
Conrad is an ex-dentist and little bit of adrenaline addict 🙂 which got him into professional skydiving.
The perfect combination for a couple, wouldn't you say so?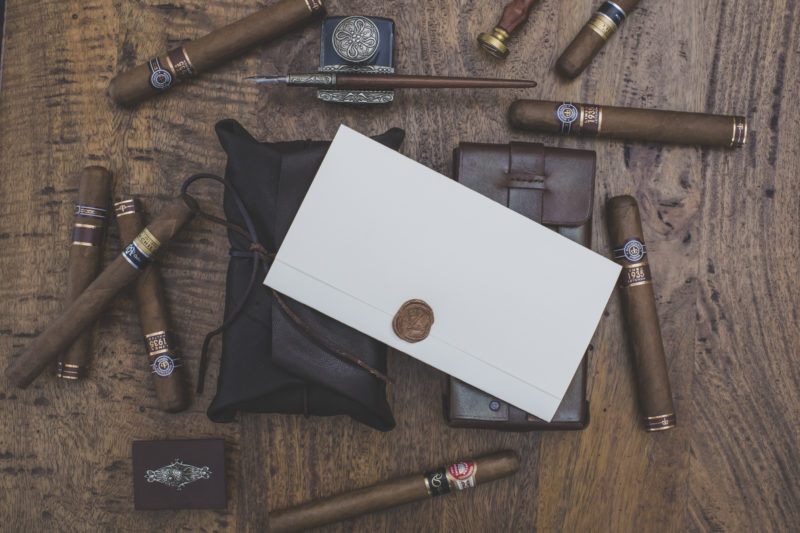 Give us the info on how Zager & Co got started. What was the vision behind the project? Tell us about the name.
MZ: It all started when Conrad bought his first cigar case. Although he tried to hide his disappointment, I knew my husband too well, and I could see that he didn't get what he was expecting. Having ordered the case online, Conrad was making his decision based only on the pictures that he had seen. As he held his new cigar case in his hands, turning it around and inspecting it from every angle, he realized that what he had received was simply not up to the standard on which he had been sold.

This poor experience has been the inspiration for Michaela to come up with something unique, both functional and elegant, yet a wee bit edgy reminding her of the streets of her favorite holiday destination: Cuba.
It took 1 long year of trials and fails, but when we were finally holding the first Zager & Co cigar case, we felt It was all we'd imagined it would be.
A great cigar case is evoking the classical values and principles that have influenced cigar rollers and collectors for many years now. Zager & Co seeks to embody these values and principles, one cigar case at a time.
Why Zager & Co? We are proud of what we do, it is our dream, our vision, our passion. It is us, Conrad & Michaela Zager.
We value as well all contribution from our customers and dear friends by now. We wouldn't be able to move forward without them.
Is anyone else involved in the business besides the two of you?
MZ: I might disappoint you but it is really just 2 of us 🙂 and we want to keep it that way. Our vision was never quantity but quality.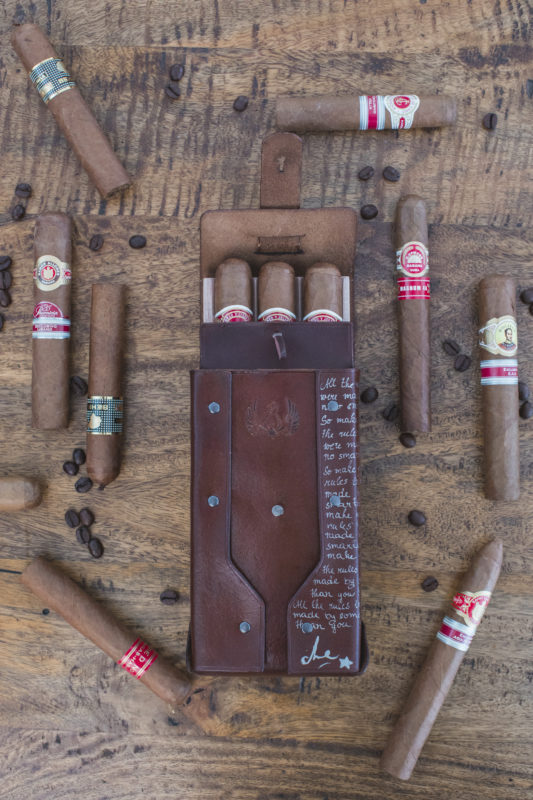 What products are currently produced by your company and how are they all different?
MZ: We have 3 models.
The first and most popular model is: 'Aficionado'. The 'Aficionado' model holds everything you need for a night out. It comes with a wooden tray, which allows you to carry 3 cigars with ring gauges up to 60 and length of up to 6.7 inches. Removing the wooden tray allows you to carry some extra cigars.
Each Aficionado Case comes with an upper pocket allowing space to accommodate your oversize cutter and lighter. You can also fit together with your personal / business card or credit cards for the best convenience.
The Second model is "Churchill".
It is a cigar case without the upper pocket, suitable for longer cigars.
The third Model and Michaela's favorite is the model for SOTL. We believe one of the first cigar cases specifically designed for the Ladies, which we are proud of.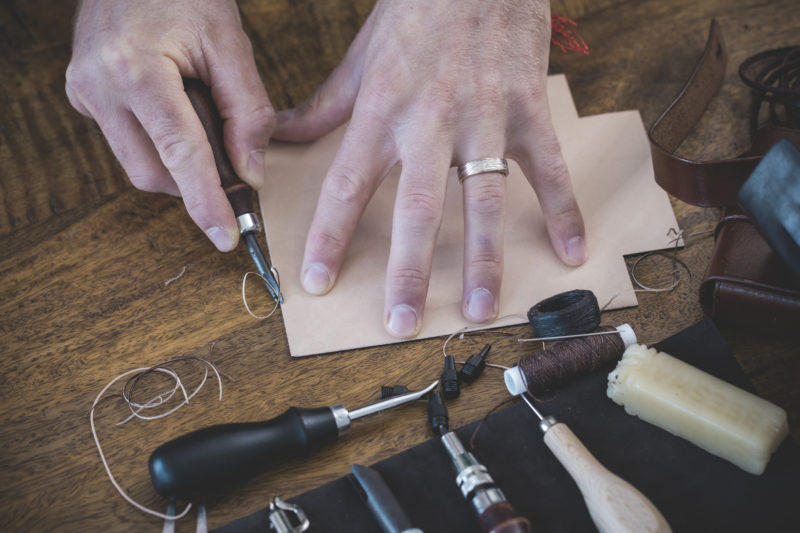 Where are the products currently designed and made? Are they all done by hand?
MZ: The leather is outsourced from Italy and after that point, the fun and elaborate part commence in our workshop in Australia.
100% all done by hand from the planning, tanning, artwork, assembling to the distribution.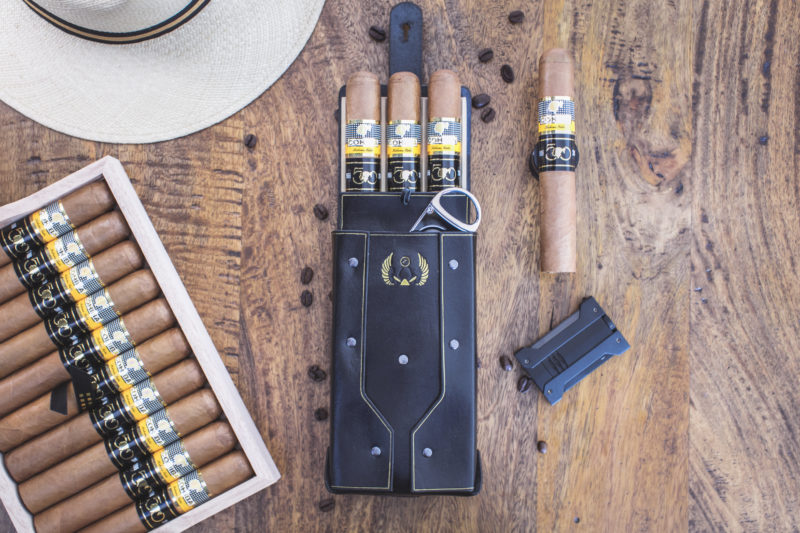 Michaela walk us through the design process, from concept to the actual product creation. 
MZ: The primary design of the cigar case took almost 1 year. My standards are set high. As they say: good things take time and I agree.

In regards to the artwork of each case, it is a never-ending process. Like any other artist, you can not force it or the inspiration just doesn't happen. Although I have to say, there has been a few custom requests from our recent customers which ended up being inspirations for new artwork.
Once the cigar case is cut from the leather, all edges need to be beveled which involves 4 steps, hand tools used only. Conrad is usually in charge of this. It is really time-consuming and it requires precision and loads of attention. After this elaborate step, the leather can be tanned and cured for approximately 24 hours. Next, the required artwork follows and the protective coat is applied.  Only after all those steps, the assembling starts.
Keeping in mind, any mistake during tanning or artwork and everything is lost, therefore, we have to restart all over from scratch once again. It happens more often than one would imagine as all steps are handcrafted.
The side ingredients for each cigar case is lots of patience and love, or we wouldn't be doing what we are doing.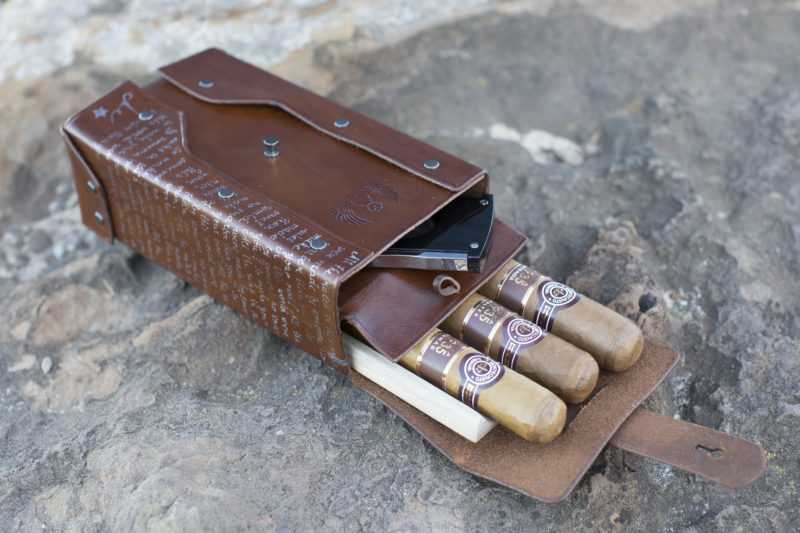 How does Zager & Co primarily distinguish itself from the myriad of other leather tobacco products in the industry?
MZ:  We are creating basically a piece of art with each cigar case.  Each case is hand-painted and that way a unique piece of art is created, we trust we are unique and one of a kind concept in the industry.
A Zager & Co Cigar Case is more than just a cigar case: it is a journey through time and space. Once holding our cigar bag, we want you to travel in time. To those times when traditional craftsmanship and high-quality materials were valued. To the times when people created things to last…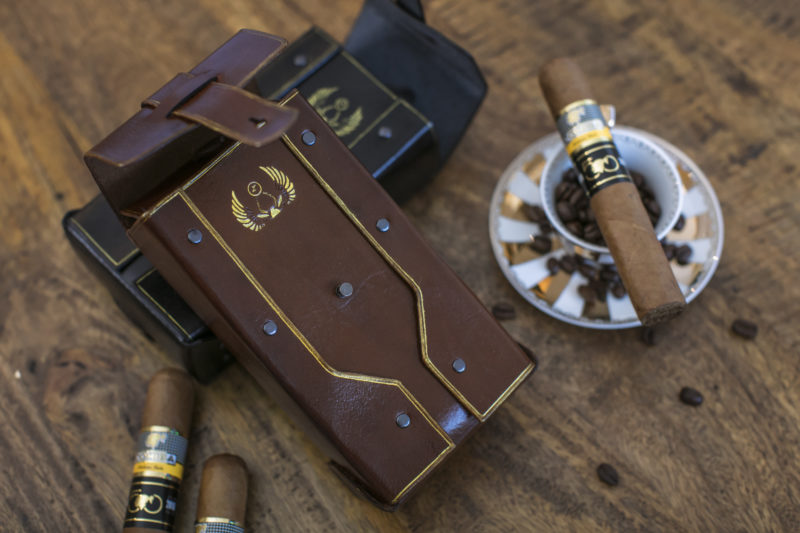 What have been the major challenges for you in this line of work that other entrepreneurs can learn from?
MZ: What may sound like a cliché is real: How patient, persistent and innovative one must be, in order to succeed.
The challenges are there in the complexity of reaching worldwide sales but we believe it's all about the people and building a trusted relationship. We respect our clients and we hear them, we consider each client the same way as we look to be considered, respectfully. By supporting our dream they become part of Zager & Co Family.
The main ingredients: dedication, persistence, and passion for what you do. The results will follow.
How do you go about engaging with your followers on social media?
MZ: Smoking cigars is a fine art, there is always something new to learn and Instagram is a great place to do so.  We are not chasing the numbers rather connecting with like-minded people.  It's been fun! After some time of networking, we are becoming friends with many of our clients.
All we need now is to plan a  trip around the world to meet with some of our dear friends/cigar aficionados we have connected this way!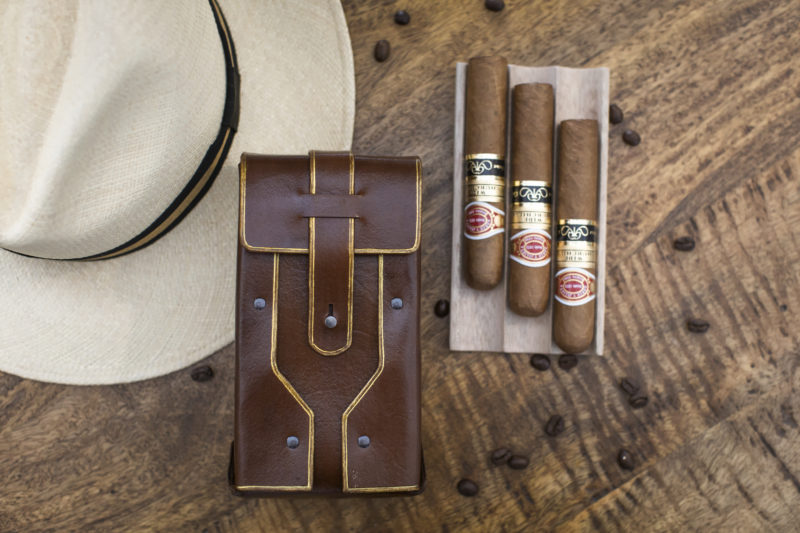 Where do you hope to see this company 5 years from now? Are there any unique projects we should be on the lookout for?
MZ: We envision the Zager & Co brand becoming a well-known brand that people couple in their minds with quality, craftsmanship, and dedication!
As mentioned before we had a few custom design requests, one of them from a cigar brand which we are very enthusiastic about, but we cannot share more details at the moment.
Which brings me to the next idea for the future: creating exclusive limited editions cigar cases!
Best advice someone ever gave you?
MZ: When working on something new, whenever it is a business start-up, design or artwork. We all reach, at times, the breakpoint, just about to say: the impossible. When that happens we learned to sit down, relax and have a cigar paired with whatever you feel like, thereafter, try again looking at the problem from a different angle…
Everything is possible or Zager & Co wouldn't be able to see the light of cigar world without this important step 🙂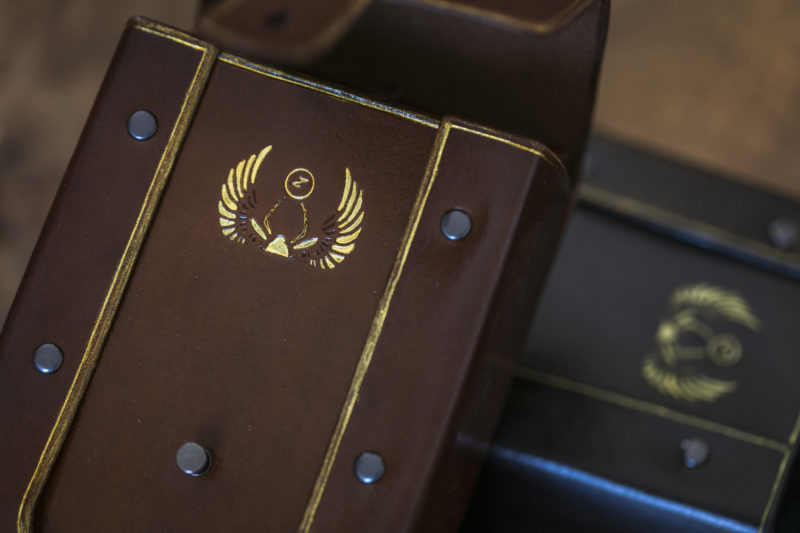 Anything else you'd like to share with our readers?
MZ: For every Cigar Aficionado, stay tuned! Follow us on Instagram to be delighted with our creative and constantly innovating 'cigar cases' projects. It seems only a cigar case but we dare to be different and we are sure that you all will love what we are constantly bringing forward. Dare to be Unique, dare to be who you truly are!