Cigar founders come from all walks of life, which makes the craft niche cigar industry so interesting. These folks bring their experiences, love and passion for the industry and create some masterful pieces of art. Each stick symbolizes what is right with the industry. Today we bring you an interview from a Brother in Blue, a police officer who took his love of cigars to the next level. He and his co-founder Bill started the Cubariqueño Cigar Company, which produces the infamous Protocol Cigars. Check out  Juan's full interview below.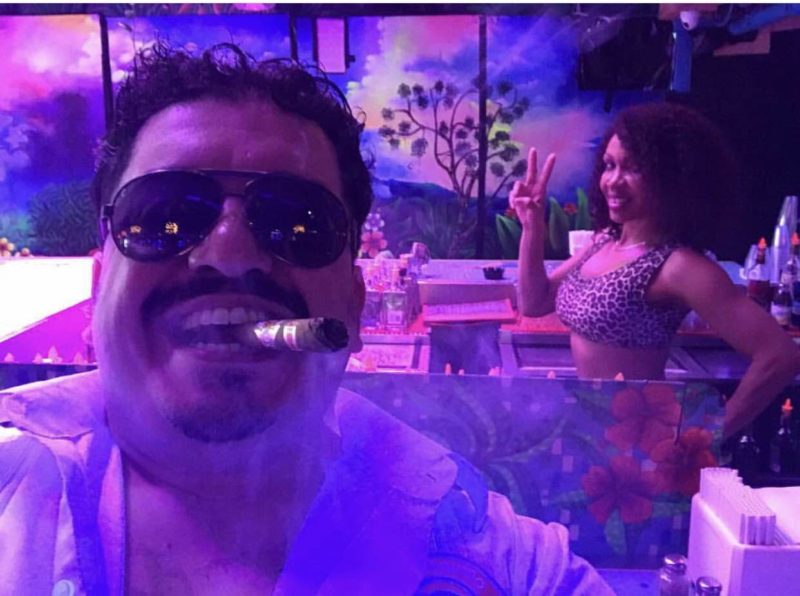 Juan, let's kick things off with you telling us a little about yourself. What were you involved with before creating the Cubariqueño Cigar company?
JC: I am 45 years old, born and raised in Brooklyn, NY. I am on the cusp of retiring from law enforcement after 20 years of service. My carrier started with 4 years in the NYPD and my last 16 with the PAPD.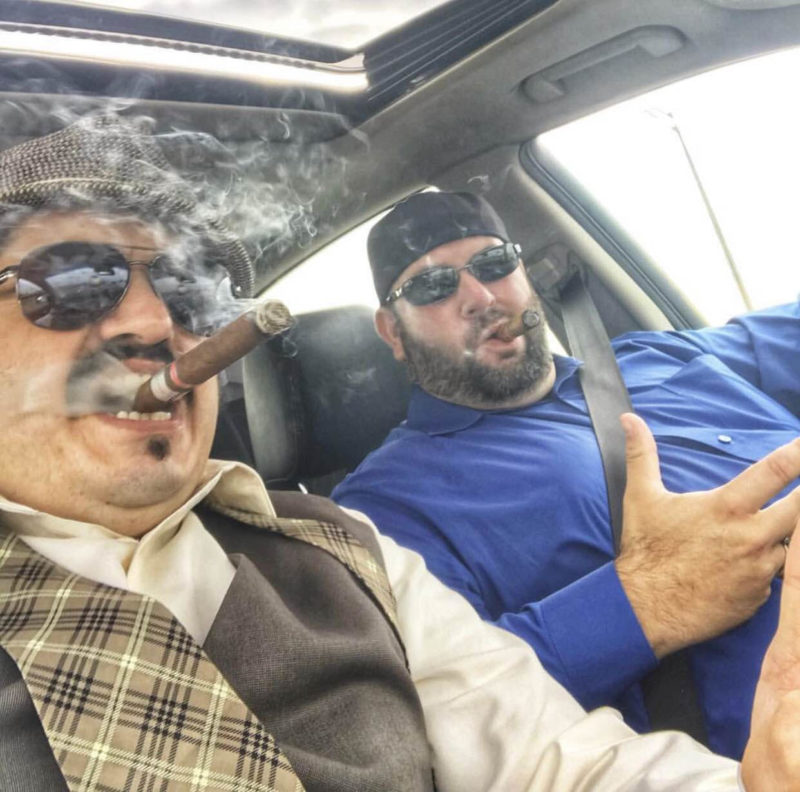 Is there anyone else involved in this venture with you? If so, what are your individual roles?
JC: Cubariqueño Cigar Company Comprises of four partners. Bill Ives and I are the faces of the company and the source of the Law Enforcement Theme, as he is a Police Officer as well. Kevin Keithan is a "Cyber Cop" and deals with internet security. He is a partner and National Director of Sales. William Agathis is a lawyer and deals with operations and logistics.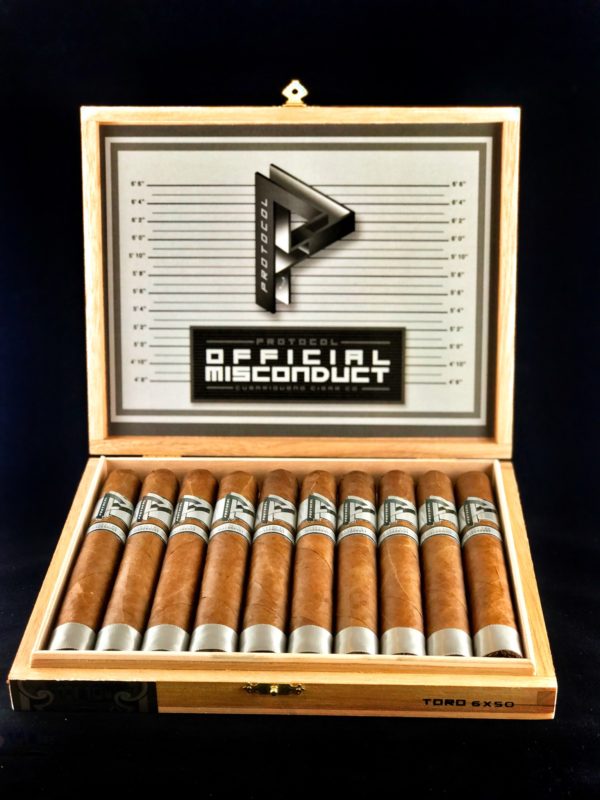 What was your vision for Protocol Cigars? Also, tell us about the name.

JC: We are true cigar enthusiasts that are extremely passionate about this lifestyle. We are engrossed daily in everything cigar and absolutely love every aspect of the industry. To sum all that up in a phrase… We are cigar geeks! As such, we envision for Protocol Cigars a platform to offer other cigar enthusiasts our unique spin on cigars. We do this by making the cigars a personal and spiritual extension of ourselves. We pour our energy and soul into every aspect of the company with the extended goal of pleasing our fellow cigar smokers.
The name Protocol is based on a police term. Cops follow Protocol. Hell everyone in a civilized society follows certain established Protocols. The name actually came up one weekend when Bill and I were at my house trying to figure out a name for our first cigar. Erik Espinosa, the guy that actually brings our passion to life told us that the cigar was the easy part. The hard part was the name. And you know what… He was 100% right. We spent an entire weekend trying to figure out a name. You see there are so many great possible names but you'd be absolutely surprised how many of them are already trademarked. So late Sunday Night we were burning through a bottle of Ron Zacapa XO trying to figure out this name. Bill asked for a refill. I went to the bottle… empty. I went to the cabinet… none. I broke the bad news to Bill and he stood up and proclaimed…."It's Protocol to have Ron Zacapa XO in this house!!!" We stopped and looked at each other and it all came together. Protocol was born.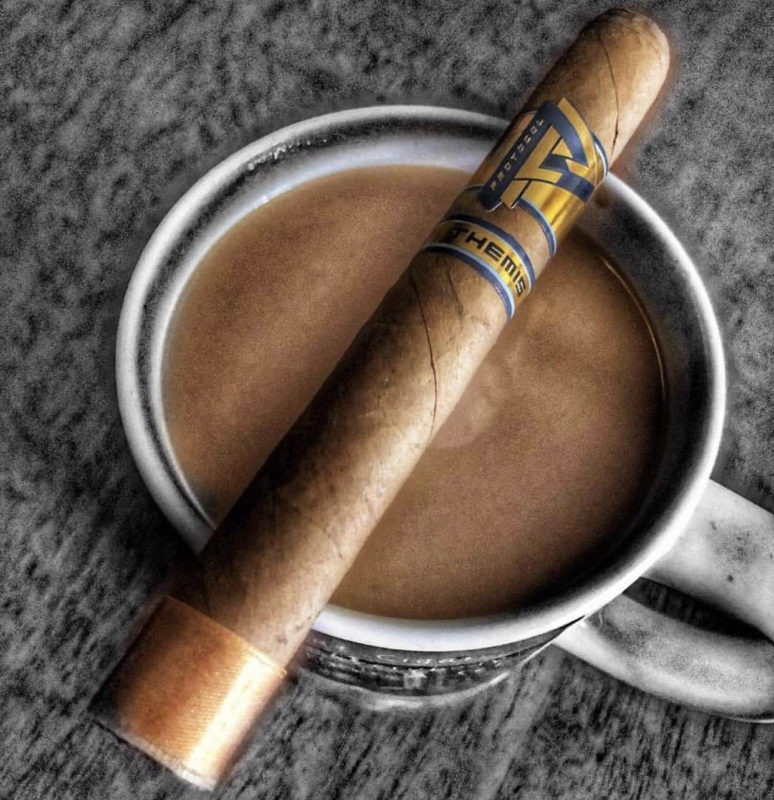 Let's get a bit personal for a second. Do you remember your first cigar.. tell us that story.
JC: I started smoking over 25 years ago. For the first 5 years, I was smoking the machine made gas station cigars. I didn't know any better! Everyone starts with those… right? Lol. In 1998 I had my first Premium Cigar. I was BBQing on a summer afternoon in the back of the 69 precinct in Canarsie, Brooklyn. While I was grilling rib eyes for the men, a coworker offered me a cigar and said… "A serious steak like that deserves a serious cigar" and proceeded to hand me a Hoyo De Monterrey Excalibur Maduro. From there it was going down a rabbit hole.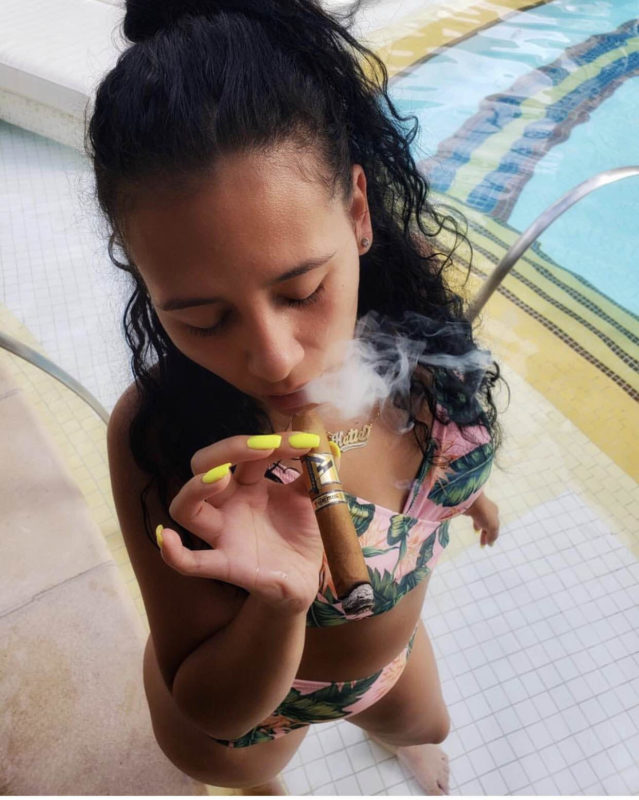 When you think about the process that goes into making the cigar, from the initial seed to the combination of tobacco to the actual cigar, which part is the most difficult in your opinion. Can you also give us the general how to process from seed to cigar?
JC: Wow, that's like a great question with a very lengthy answer. I have been to Nicaragua, Honduras, and Dominican Republic to see the process from seed to cigar several times. The process is long and intricate with many people involved and with decades of experience. I don't want to get really in-depth with the process because I believe it's should be experienced by every die-hard cigar enthusiasts. A trip to see this process is readily available through a few great companies. Black Label Trading Company, for example, does a phenomenal one that is very reasonably priced. I strongly suggest going see it for yourselves. It will take you to the next level of your enthusiasm. My favorite part of the process is when the tobacco is in the Pilóns. It is a vital and delicate part of the fermentation process and it's just a beautiful sight to see.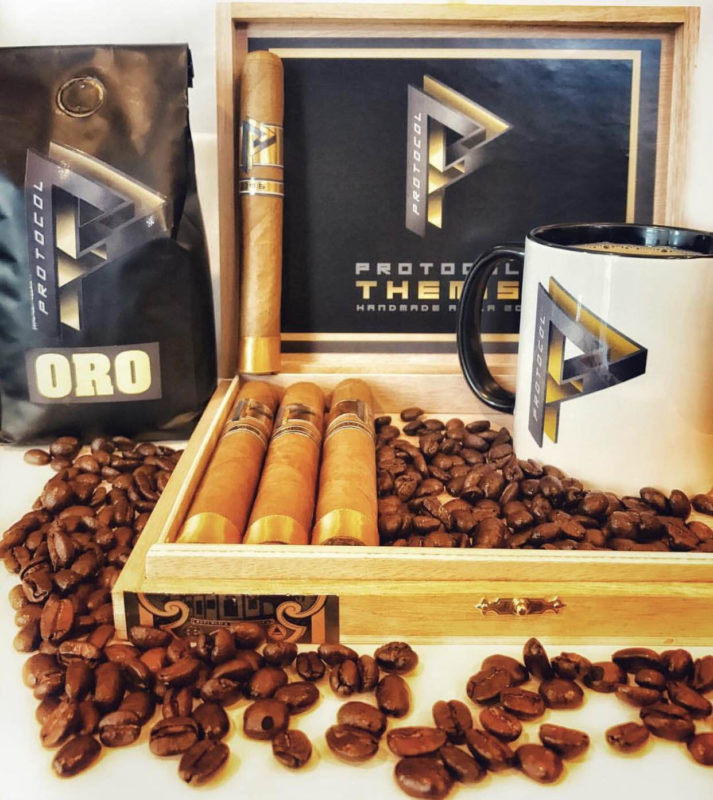 Juan, there are a lot of cigar brands in this niche market, what do you think you do so well or is unique in your business model, that makes you stand out from all the other brands?
JC: Right now, more than ever there are some extraordinary cigars in this market. There are some tremendous cigars companies across the entire spectrum from boutiques to the giants. I feel what makes us different is us. The cop theme is great and has been well received. We are happy about that. Take that away though and there is Bill Ives and I. When at a Protocol event the cigar goes into the background and it becomes about the people there. We are not guys in a 3 piece suit; we are regular Blue Collar Joes. Of course, we will geek out and talk about the cigar but it's about having a great time, have a beer with the people, have some great laughs, and listen to some great music. It's a party. There is a new hashtag that came about from that, we didn't even create it. The people going to the event gave birth to #aintnopartylikeaprotocolparty. It's about a phenomenal time. However, what put us over the top are the actual cigars. They are really great and ultimately speak for themselves. That is the fundamental backbone of the company because when the smoke clears, the drinks stop flowing, and the music shuts off the cigar is what is left.
Best piece of advice someone ever gave you?

JC: "How do you become a Millionaire in the Cigar Industry… Start off as a Billionaire!!!" It's very prolific.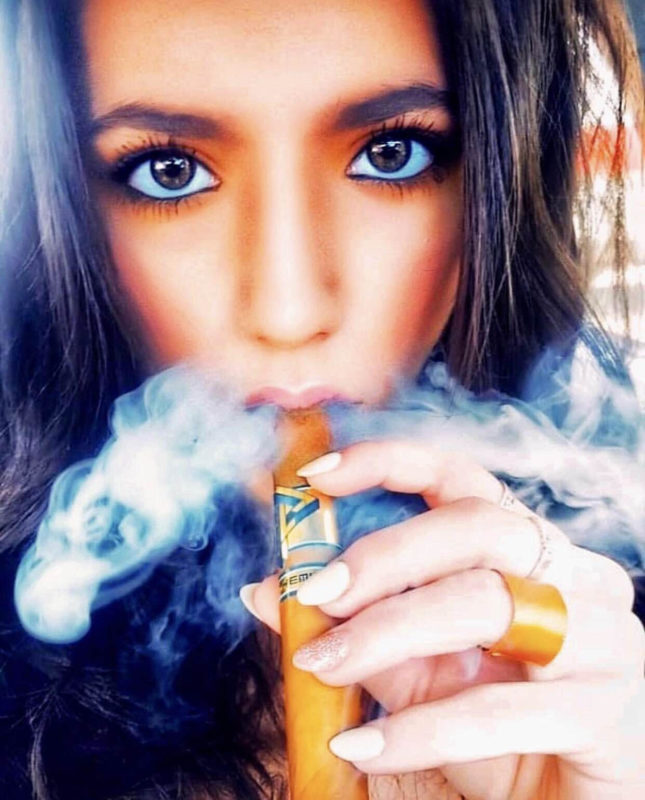 Social Media has been a key component for a lot of brands these days to grow brand awareness. With so many cigar influencers in this industry and media channels, how are you using social media to grow your own brand?

JC: Social media has been absolutely tremendous for us. We have basically built this company to where it is through social media. We post like crazy and we interact with everyone as much as possible. Every time someone posts Protocol Cigars we try to thank them on their posts and also share them to show our appreciation. That alone is a full-time job. It has paid phenomenal dividends and has helped us to build great relationships with fellow cigar enthusiasts! We are all over Social Media. We have a fantastic social media presence and we have built a great following. We wouldn't trade that for the world. We have also been greatly embraced by the "Collective Cigar Media" which we are very thankful for. Thank you to everyone!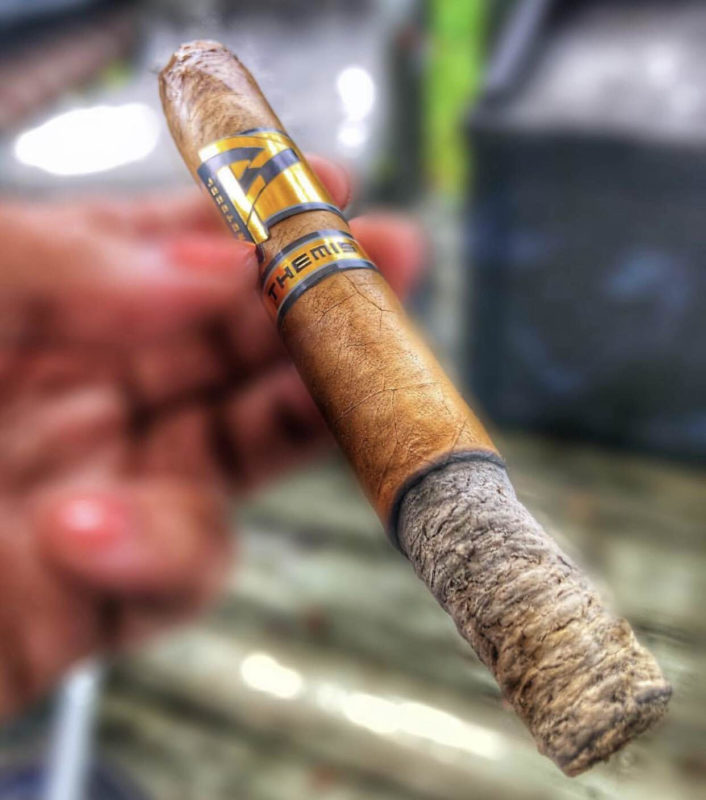 As you know the cigar industry has been heavily male populated for the longest time now. However, more and more women are starting to make the push into the industry. Does your brand engage the women in the industry that love cigars, or do you feel the cigar industry should do more to make this industry more inclusive and welcoming and we still have a long way to go?

JC: I love the fact that there are more women becoming more involved in the Cigar industry on all fronts. From Consumer to manufactures, women today are becoming more intricate within their roles in the industry. We try to embrace that. While we have not directly marketed towards women, we try to support them. An example you just did an article on Remarkable Liz. I ran into her in a shop and told her she was doing a great job in the industry and gave her a few sticks to try. I always encourage women to try cigars, be active on cigar social media. I definitely think they are becoming stronger in the Cigar Industry. Take for example Erica Arroyo, she's into Cigar Marketing and works closely with Cornelius & Anthony Cigars. She is a perfect example of how women are changing this industry. Then there is one of my personal best friends in this industry, Yadi Gonzalez owner of Flor De Gonzalez Cigar. Not only is she exquisitely beautiful but is a very successful cigar Manufacturer. Over time, even more, women are going to be involved with the industry with role models like these aforementioned ladies! Everyone should follow these ladies and the countless others that are out there changing the cigar industry!
Which states are your cigars currently available for purchase? and how do you plan to expand your brand awareness nationally?

JC: We are in about 175 Stores nationwide. From Hoboken, NJ to Hawaii. We are in some of the top Online companies like J&R Cigars, Best Cigar Prices, Cigars International, and Famous Smoke Shop. Now that I am retiring at the end of January I would like to try and devote more time to expanding the brand and the best way to achieve that is boots on the ground and putting cigars into people's hands!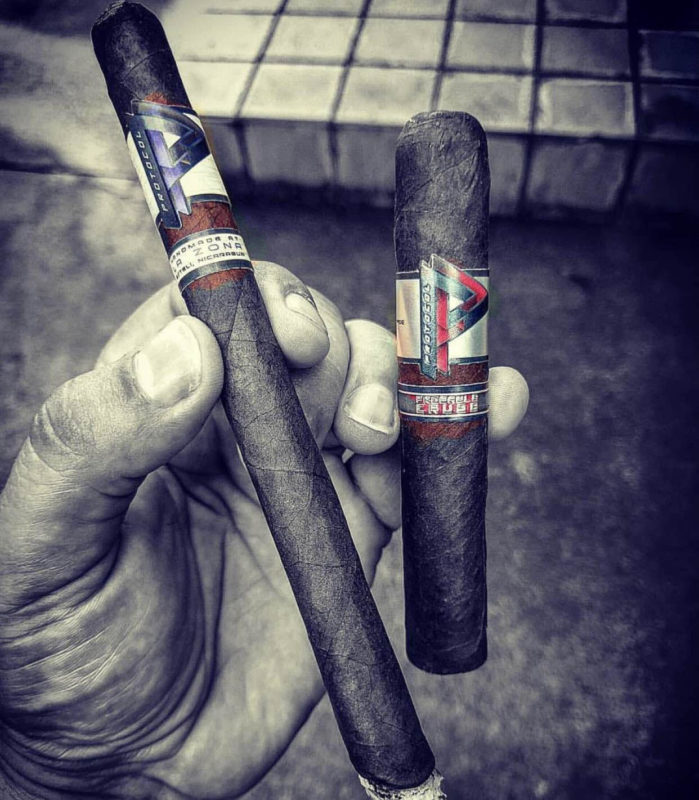 Where do you see your company 5 years from now?

JC: Hopefully doing the same thing we are now but at a larger scale.
Juan top 5 cigars that you absolutely love besides your own, and why?

JC: Top 5 Cigars that I absolutely love. Why? because they are exquisite. So here is my Top 5 Cigar List:
5. Mombacho  Liga Maestro
4. Muestra De Saka Unicorn
3. The Tabernacle
2. Las 6 Provincias
1. Laranja Caix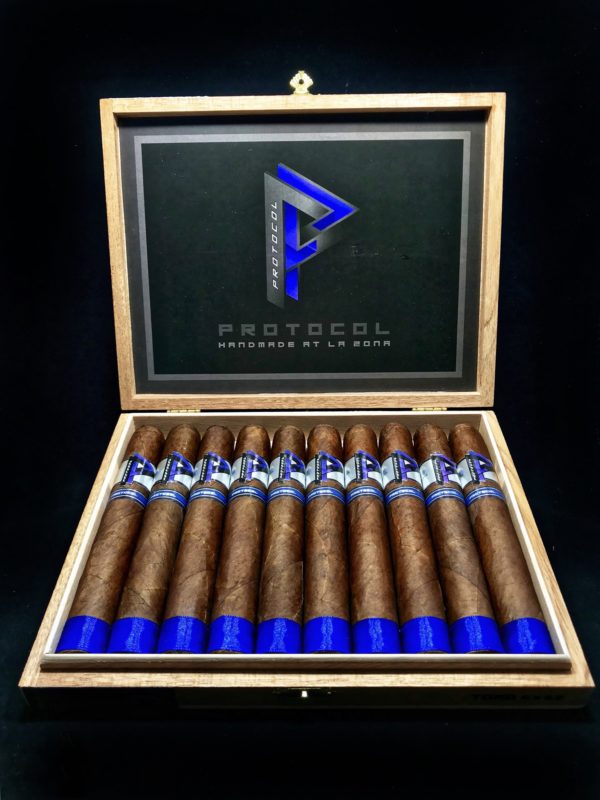 Anything else you want to share with our readers?
JC: Yes I want to thank all the people that support us. We are like you, we were where you are at, being cigar enthusiasts. We want to thank the Fat Ash Facebook group for their tremendous support. Without all of you guys out there we would be nothing. Thank you again.