It is always our pleasure to interview US Navy men and women who are doing big things in their entrepreneur careers while keeping our country safe. Today we bring you the interview with Christopher Fernandez, the founder of the Conquer Cigars Accessories business online. Read his full interview below: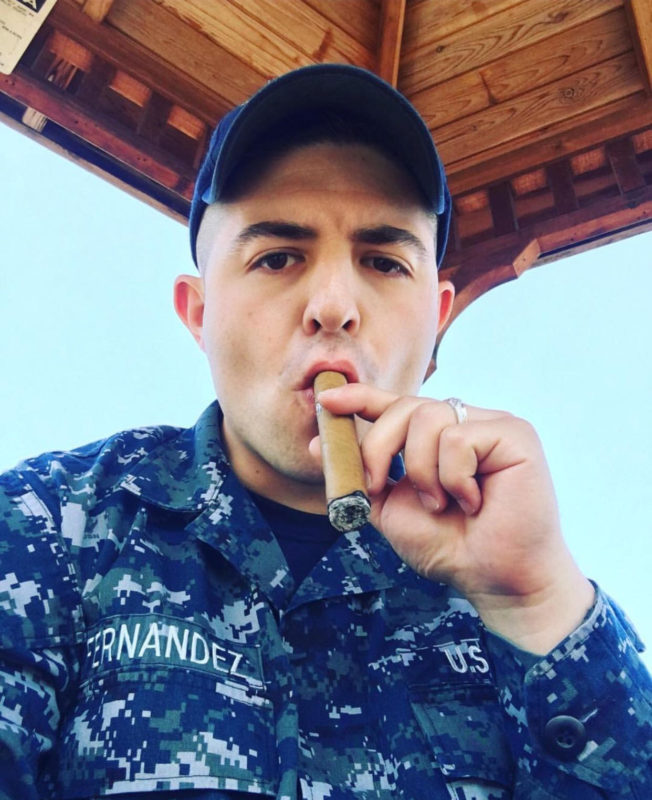 Chris, let's just jump into it. Tell us about yourself and how you got into the cigar business?
CF: Well I've been smoking cigars since I was 18; it was my father that sparked my interest. He was always smoking on our front porch and I thought it was just the coolest! I always associated cigars with sophistication and elegance. I'd like to think that I have a taste for both. I recently just got out of the Navy I was stationed in Bremerton WA, on the USS John C Stennis and I currently reside in Kent WA. I was born and raised in Arvada, Colorado.
That's where it all started with my love and passion for cigars. While I was in the Navy I knew I wanted to follow my passion for cigars, but I wasn't sure how. I thought about opening up a cigar shop of my own, but that wasn't doable while enlisted. So I figured why not start a website and sell cigars. Then I started thinking to myself why don't you start off in accessories and make a name for yourself and then sell cigars. So I designed a logo that resembled my favorite car, the Maserati. And I came up with a strict and confident name, Conquer. From there I started offering my own torch and cigar cutter.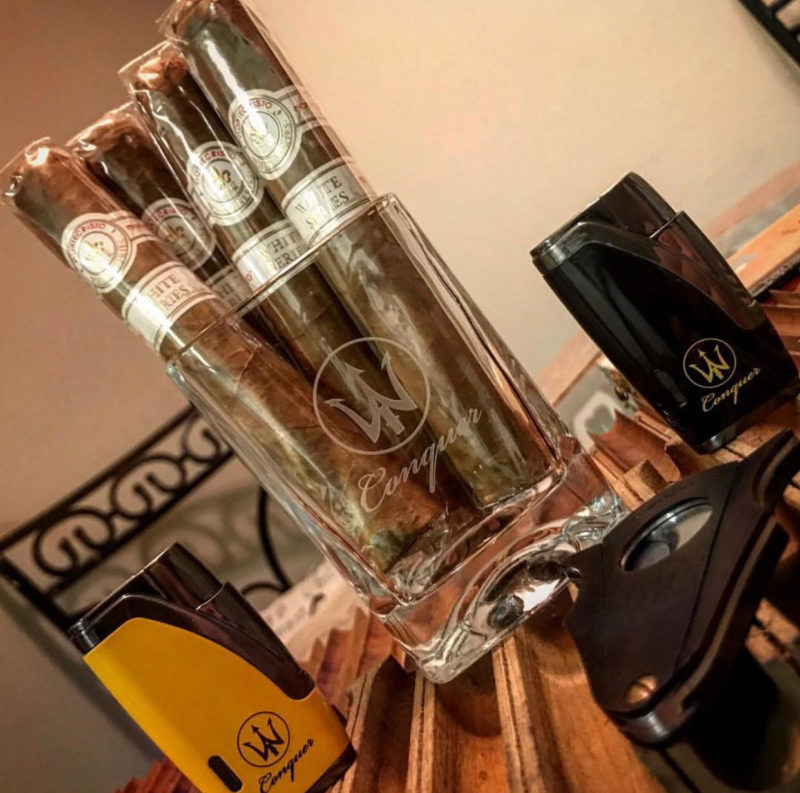 How did Conquer Cigars come to fruition? What was your vision for this brand? Also please tell us about the name. Does it have a special meaning to you or your brand?
CF: I took leave for a couple weeks, from the Navy. Like a small vacation, just to take some time off. That's when I was sitting in my apartment bored out of my mind, thinking how can I start my own cigar business and run it while serving in the Navy. A store was impossible, but a online store could work. I came up with a logo that resembles my favorite car, the Maserati. I knew I wanted a trident, so it was perfect. I wanted to have a simple name, a name that was strict, and confident. I wanted to create a brand that would take over the cigar accessories business. A brand that everyone would know of and love. I wanted to promote myself and my brand as luxury and elegance. I wanted to offer an affordable luxury torch.

What trends do you see in the cigar industry in the upcoming future?
CF: I see cigar smoking making a comeback through social media. I can see future cigar lounges opening up and being profitable in a lot of areas, with the help of marketing through social media. Smoking cigars is a wonderful bonding experience between whomever you smoke with, and can be very relaxing.

What type of products do you currently produce ?

CF: I have my own cigar torch offered in two colors, black and yellow. My torch has a cigar punch attached to the bottom to eliminate the need of a cigar cutter. I don't know about you but I'm always losing my cutters. I wanted to offer a velvet bag with my torch to distinguish its elegance. I also offer a Stainless steel and wood cigar cutter, that I hand stain and engrave myself in my apartment. I also carry a couple different cigar cutters by Cohiba. These cutters are gold plated or silver plated in color and come with carry pouches with my logo engraved on them. I of course have some whiskey glasses available for pairing. This glass is cool; it comes with a silicone insert that freezes ice inside the glass at a slant. You always pair a cigar to compliment its taste whether it is with an aged alcohol or a coffee.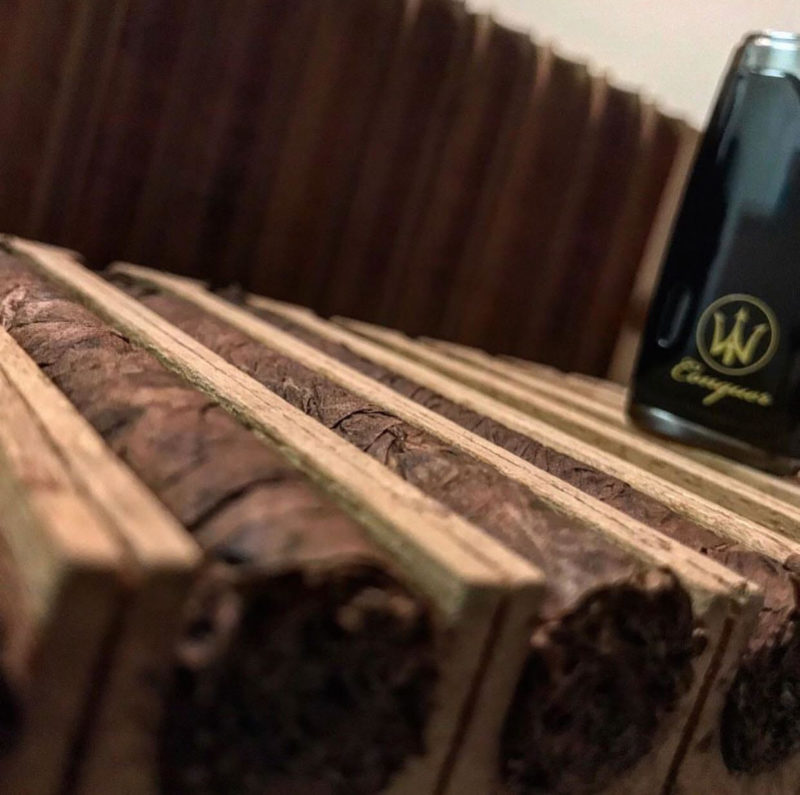 Your company is in partnership with the White Heart Foundation and you donate some proceeds from the sale of your products to them. Can you give us some information on the foundation and why you decided to work with them?
CF: I've always respected the men and woman who serve our country, and I knew I wanted to give back to them for their sacrifices. So for that I donate $5 from every single one of my torch sales. Vets have a huge place in my heart. I chose the White heart foundation because 100% of their proceeds go towards wounded vets. The cool thing about White heart is that you can actually go to their website and donate directly to a wounded vet of your choice. I love donating as much as I can to these men and woman.
Where are all your products made?
CF: Umm, well as much as it makes me cringe sometimes I hate to say it but China, and my living room. Haha. I hand stain my cutters and Engrave them myself.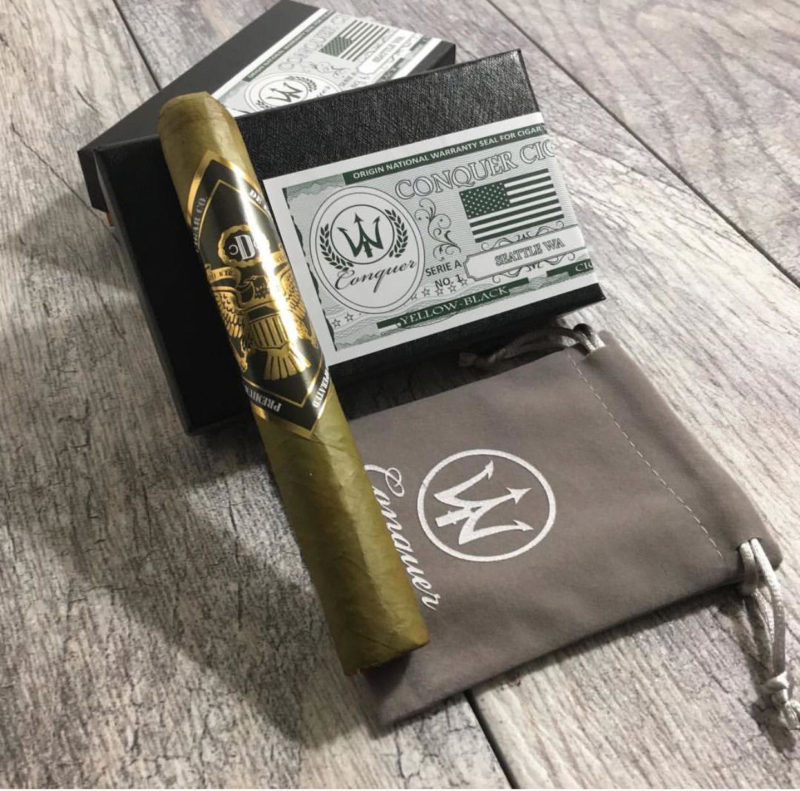 Let's get a bit personal. Tell us about your first cigar experience.

CF: I was probably like 12 when my dad let me take a puff of his cigar when my mom wasn't looking and I nearly choked to death haha. The first actual cigar I smoked was a Cuban, a Cohiba. My dad had brought it back from Mexico and I stole it out of his humidor when I was 17 haha. I didn't really have the acquired taste for it at the time but I thought I was cool as hell pufn on it in front of my friends.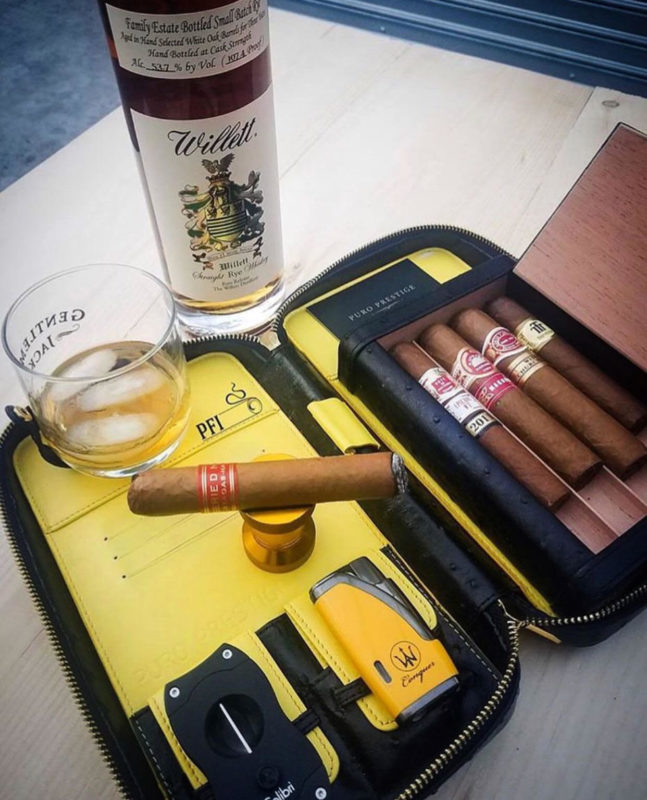 I am sure over the years you've smoked some amazing cigars. Tell us your top 3 list and why number 1 is your number 1.
CF: My top 3 favorite cigars Monte Cristo White series, a royal Vintage Butera, or a Java cigar by drew estate. The royal vintage Butera is my all time favorite because I have found the perfect drink to compliment the full flavor of the cigar. It's a smooth medium bodied cigar with a light Connecticut wrapper, with an Indonesian binder. I pair it with an iced coffee with Carmel macchiato creamer, and Dutch Carmel vodka. And let me tell you the cigar and the drink complement each other. It's perfect! and an amazing smoke.
Social Media is a huge marketplace for smaller brands like yours to advertise to future consumers. How are you using Instagram to grown your brand?
CF: I'm always trying my best to advertise by talking to other cigar connoisseurs, talking with cigar shop owners, sending out free samples to cigar reviewers, and other big names cigar companies that have a huge following on Instagram. I recently got featured on AJ Fernandez official cigar page on their story. I was even able to make it into Robusto magazine in Belgium. That was awesome! But it's really just Instagram, and the hashtags that I use. I neglect using Facebook, I really should promote it more there. It's hard because Instagram doesn't allow paid promotions for tobacco products or accessories. So I do my best just to talk to as many people as I can, and I always ask my customers to send a picture in using their torch.
Are you working on any new products for 2018 that you can give us a sneak peak into?
CF: Well I just recently got a bunch of cigar leafs in. I rolled up some cigars myself, and they taste damn good. I am currently working on a cigar band and logo for those. I have to go through some legality's before I can actually start selling my own cigars. I'm also working on releasing a secret cigar stand that I designed, not like all the others so it's going to be pretty sweet. The cigar itself and the stand have a theme so it's going to be neat.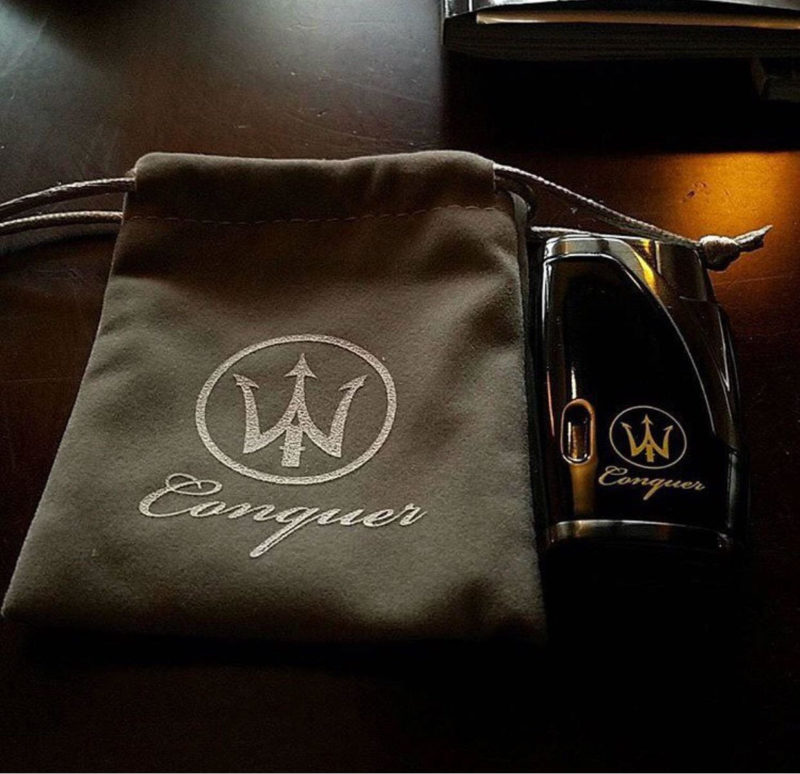 Is there anything else you'd like to share with our readers?
CF: Thanks for taking the time to read this interview, and just a tip from all us cigar guys on social media. Cigar 101, Don't be lighting your cigars with a BIC lighter ! Your tainting the full intended flavor of the cigar, Es no bueno ! Use a torch or a match. Ditch the bic. My luxury Double flame torch packs a Punch and it's all in one, and affordable.