Celebrate this year St. Patrick's day with a Warhorse Cocktail recipe brought to you by the masterminds and founders of Oscar Wilde NYC.
Muddle the Mint and the Peppercorns, then to a shaker add the following: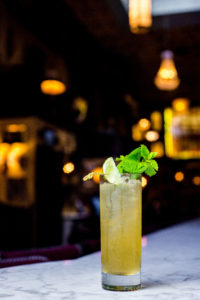 1.5 Irish Whisky
.75 Lime Juice
.5 Honey Syrup
Give the shaker a good shake with ice.
Fine Strain the entire mixture into a tall glass.
Add Ice & Ginger ale
Garnish with Mint & Lime
For more outstanding cocktails visit the establishment of the founders at OscarWilde in NYC.
For more cocktail recipe creations please sign up to our newsletter.