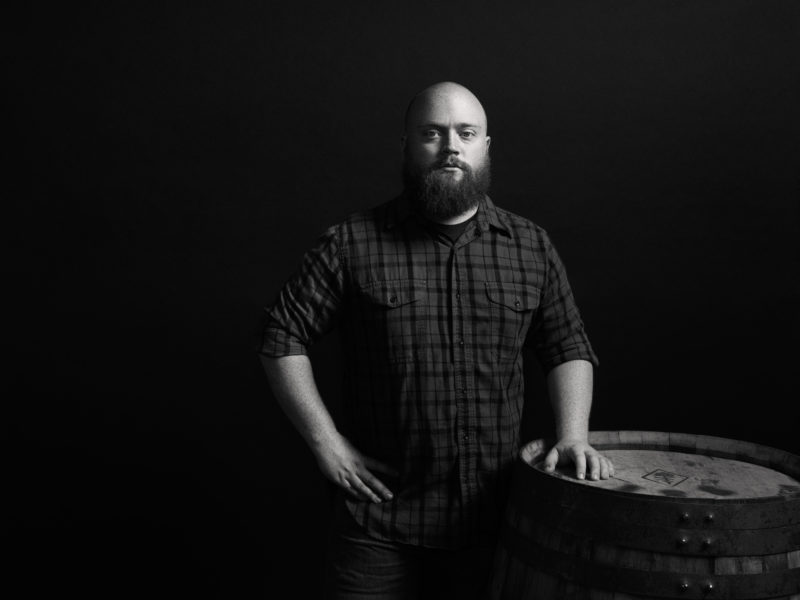 b
MH: Like most, this very much started from a love of whiskey. Single malt whiskey in particular. As we considered how to shape our business and brand, it was important to us that we put forward something authentic. While American whiskey has long been tied to bourbon, here in the Pacific Northwest corn is not the featured grain. Instead it's barley. Coupled with our water, our climate and the culture of the people here, everything compelled us to pursue American Single Malt Whiskey.
When Westland began distilling were you aiming for a certain style of whiskey or liquor?
MH: It was always important to us that our whiskey reflect where we're from and our unique time and place. While we honor tradition by using the same four core ingredients (barley, water, yeast, and oak) and follow the same fundamental process found in the old world, we weren't seeking to simply replicate Scotch whiskey. There are a few historical elements in single malt whiskey that we wanted to bring with us, such as sherry casks and peated malt, but fundamentally we're looking at what is available around us. We're working with local farmers, maltsters and academics to introduce new strains of barley to whiskey, using a unique species of white oak that only grows in the Pacific Northwest, harvesting local peat and blending to ideas instead of product specifications. All of these things help us reflect in our whiskies the terroir and the culture of where we're from.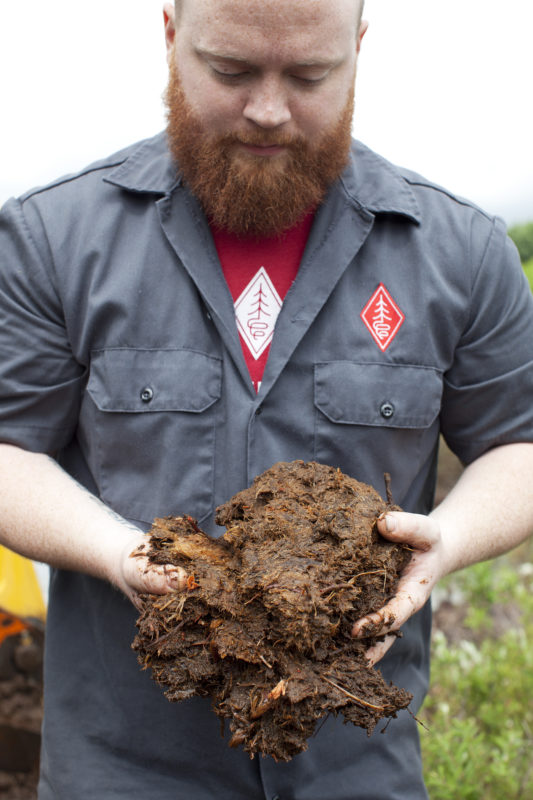 What is a typical day like for you?
MH: If I'm being honest, there is no such thing typical day for me. Every day holds something different and I really find that engaging. I don't do nearly as much actual distilling as I once did. More often I'm meeting customers, collaborating with partners and suppliers, editing films, building spreadsheets and exploring new concepts and blends.
Can you tell us a bit about the distillery, stills, warehousing, casks, etc.
MH: Our 13,000-square-foot distillery sits in the heart of Seattle. We have two custom-designed pot stills made by Vendome Copper & Brass in Louisville, KY. The wash still is 7,560 liters and spirit still is 5,670 liters. Currently we have a 5,000-liter mash house filling five 10,000-liter fermenters. Our wood program runs a wide spectrum from the new American oak casks (of which we have two types of char/toast levels), to ex-Bourbon casks, ex-Westland casks that we're re-using, Quercus garryana casks (our native oak species that I mentioned) and ex-Sherry casks we import whole from Spain. All of our maturation and warehousing happens in a rackhouse located in the temperate and humid climate on the coast of the state.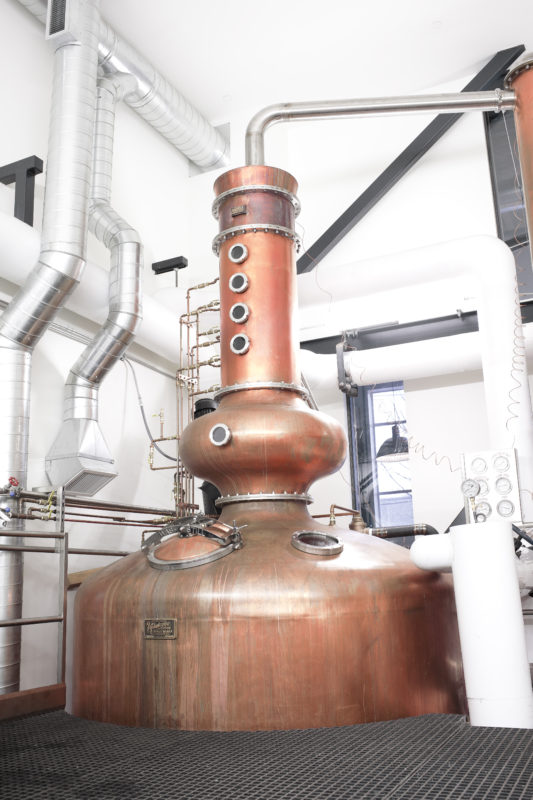 What is the most rewarding part about your job?
MH: I'm acutely aware of the fact that we're building a brand more so than simply filling a bottle and that's really rewarding. I'm incredibly proud of the quality of the whiskies we're releasing and believe that they can stand tall with the finest single malts in the world. But what's most gratifying is how the team we've brought together is building a larger and more significant idea. 
How do you guys stand out in the US Whisky market?
MH: The character of our whiskies is the first thing to stand out. Again, we're working diligently to express terroir—the nature of our region and our culture. In doing so we're contributing something unique to the world of whiskey. We're also leading an effort to establish and progress the formal definition of American Single Malt Whiskey. This is a new idea in the world of whiskey and the emerging category is something that distinguishes us in the market, both domestically and abroad.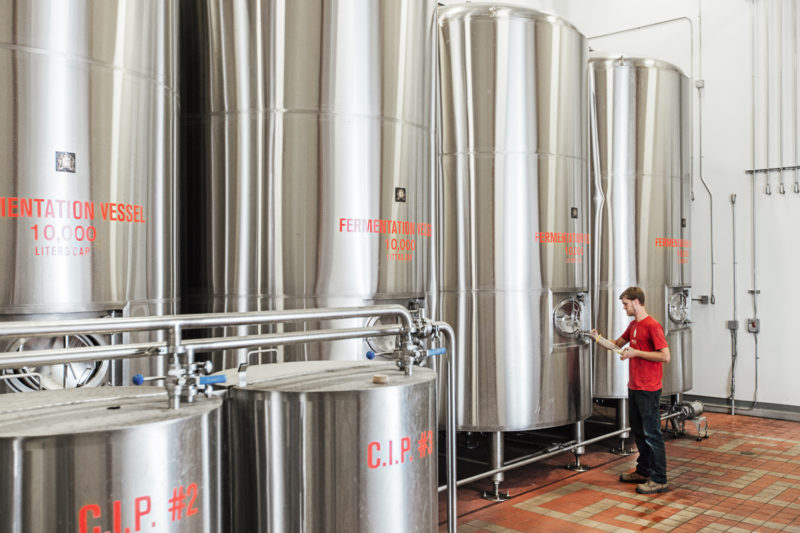 What are your thoughts about finishing in port wood or sherry casks?
MH: We've matured and finished whiskey in port and sherry casks. We've made a much bigger investment in sherry casks of course, something that is expressed most consistently in our Sherry Wood expression which is part of our core range of whiskies. Sherry cask maturation has a long history in single malt whiskey production, so it was important for us to continue this element of tradition in our whiskey. Our port cask maturations have been much smaller in scale and limited thus far to special releases. We've seen success with both wood types and definitely plan to continue filling them.
Do you have any special numbered bottles for collectors?
MH: Each of our special releases, including our single cask releases of which we do 10-20 per year, are by their nature limited and fleeting. We recognize there's a vibrant community of collectors out there, but would also love to see folks enjoy these bottlings. You can always get two.
Westland has some great whisky spirits, is there any new whisky we should look out for in the coming year? 
MH: We have a number of exciting releases planned for 2017. The next installment of our Native Oak Series, Garryana, which features our work with Garry Oak will come early this summer. Our annual Peat Week celebration will come with another smoke-heavy blend. And this winter we'll be releasing a new limited edition blend but I can't spill the secret just yet of exactly what we've got up our sleeves.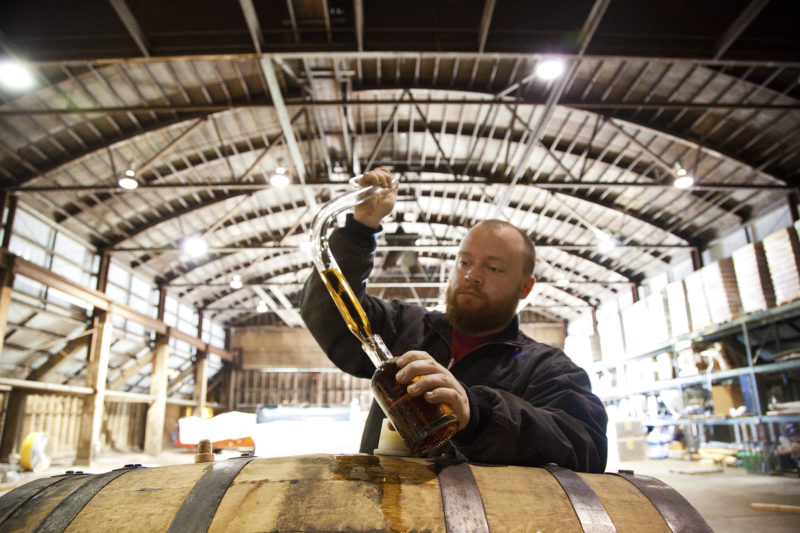 Matt, do you remember your first dram?
MH: I do, actually. It was Glenfiddich 12. No one would claim it to be an exotic dram, but it's approachability is frankly one of the things that drew me into the world of whiskey. I think it's easy now for whiskey-makers to strive for complexity and esoteric flavor profiles, but I still really like the idea of at least some offerings being very accessible to bring more people into this world of whiskey that we love so much.
That's always a great dram. Matt, give us your top drams tasted and loved.
MH: Westland American Oak, Westland Garryana, Bowmore Mashman's Selection, BenRiach Curiousitas Peated and a Hanyu Single Cask I had the pleasure of tasting, though I never found out more about it.
What is your favorite dram at the moment? Do you drink it neat or on the rocks?
MH: This is a question I get a lot, and one that's really tough to answer. There are so many good drams out there. Right now I have a bottle of hand fill from Glendronach that is spectacular. Bruichladdich has always been a distillery that's inspired me and I've been turning to the Classic Scottish Barley dram a lot lately. I've never been of the mind to suggest there's only one way to drink whiskey. But when I pick up a dram—especially something new—I try it first neat with small additions of water to follow so I can try it at different strengths. 
Anything else you'd like to share with the readers of tastethedram?
MH: I think the big picture with Westland is our connection to the land—that not only are we capable of making world-class single malt whiskey in Seattle, but we can do it because we're in Seattle. The resources around us are perfect, for sure, but we also have incredible supplier partners who have the same vision that we do for what this region can be. We have so many incredible projects in the works and we look forward to sharing them with you all in the years to come.