Virginia Distillery Company is a single malt whisky distillery located amongst the Blue Ridge Mountains in beautiful Nelson County, Virginia. Our current product, Virginia Highland Malt, is an aged malt whisky which is brought over from Scotland. The whisky is then cask-finished in Virginia port-style wine barrels for an additional six to twelve months to add nuances of dried fruit, toffee and dark cocoa. The Commonwealth Collection will also be released over the next year.  This limited release collection features our Virginia Highland Malt Whisky aged in cider and wine barrels from our Virginia partners.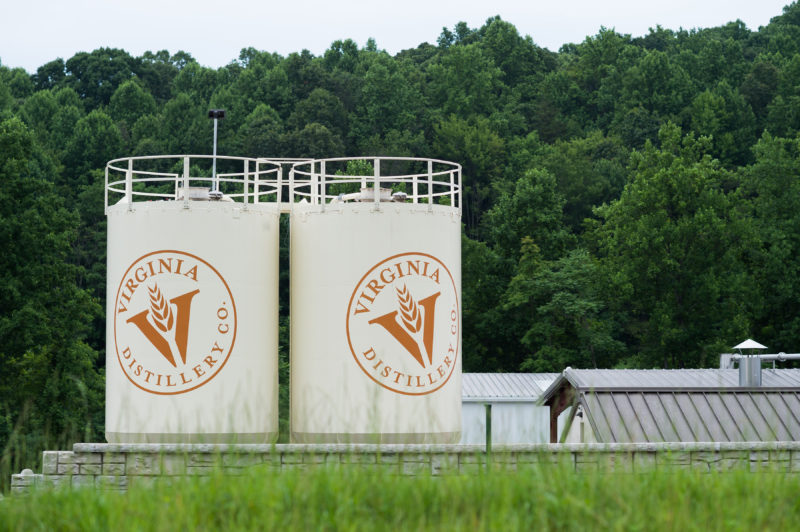 Tastethedram spoke to the Founder- Gareth Moore and the Master Distiller – Ian Thomas about what it takes to make great American Whiskey.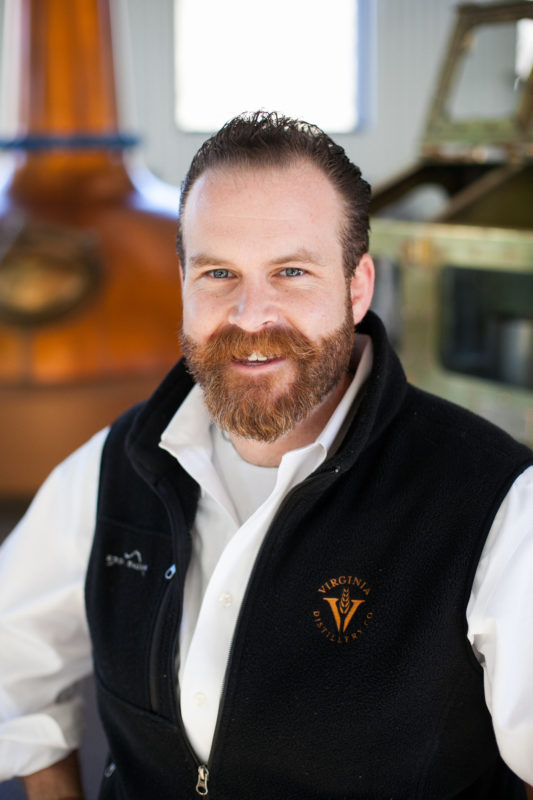 Gareth, lets just dive right in. Can you tell us a little about yourself, your career history, and how you fell in love with whisky?
GHM: My parents immigrated from Ireland in 1972 to go to grad school in DC, and eventually settled in Northern Virginia where I was raised.  My father was a tech guy – he built several startups across his career.  I followed in those footsteps and joined a startup out of school before moving to the finance and investing world.  Dad got the distillery project started in 2011, but passed away about 18 months later in 2013.  The project was his last passion, and something I knew I had to see through to its fruition – what started as a project for me quickly turned into my passion.
How did I fall in love with whisky?  Dad had a lifelong fascination with single malt – funny that as an Irish guy he preferred the Scottish product!  I grew up learning from Dad about whisky, and after my quantity oriented college days I evolved to a quality orientation and grew to appreciate great single malts.  Dad had a huge collection, and it was great as an educational tool (in addition to being great fun!)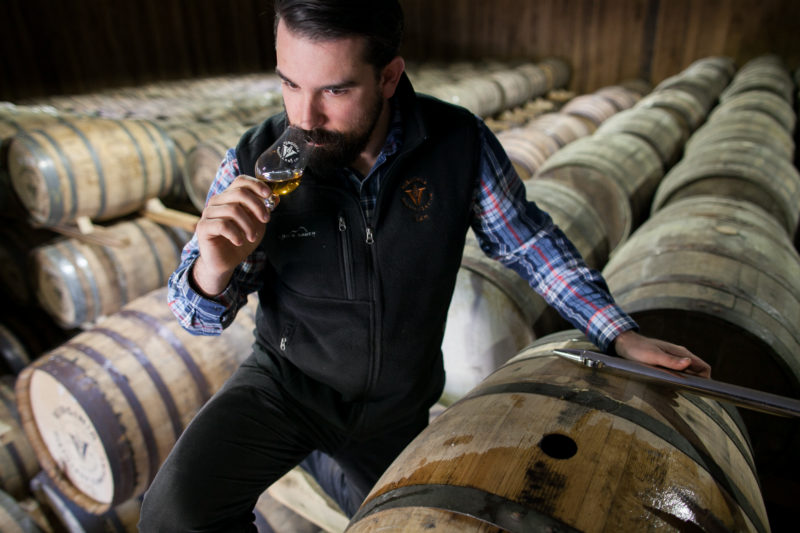 Ian, can you tell us your background? 
IGT: My background is diverse and multifaceted with a Bachelors of Science in biology from the University of Tennessee, mechanical aptitude from years of custom contract work, and formal knowledge of yeast and fermentation while working in a microbiology lab for Lallemand. I've always been attracted to the sciences, so studying biology at university and working as a microbiologist after graduating was a natural fit.
Gareth, what was your vision for the Virginia Distillery?
GHM: It was definitely my father's vision – I'm just seeing it through. As an immigrant, he lived his life taking the best of the old world and applying it in his adopted home in the new world. That's nothing new, its a strong American tradition, its how the country was built. So when he built the distillery, that was the vision – taking old world distilling techniques and applying them in a new world climate. That's what our product is – a reflection of the old world and the new.
Can you both describe your typical day at the distillery?
GHM: There are no typical days!  My days are spent between managing long-term planning and reacting to near-term issues.  One thing I enjoy and get to do often is show people around the distillery – from industry folks to consumers to friends.  I generally have to be told to "move it along" as I could talk about it all day.  We're proud of what we've built!
IGT: A typical day at the distillery for me is quite full! Depending on what time of month it is, or what project is going on, you may find me running around the 100 acres we have on site to manage the construction of our new warehouses, receiving malt and fuel deliveries, and supporting our distillery staff to make sure they have everything they need to complete the day-to-day operations, but, occasionally you may find me tucked away in a quiet spot to work through the accounting and analysis of thousands of casks in storage!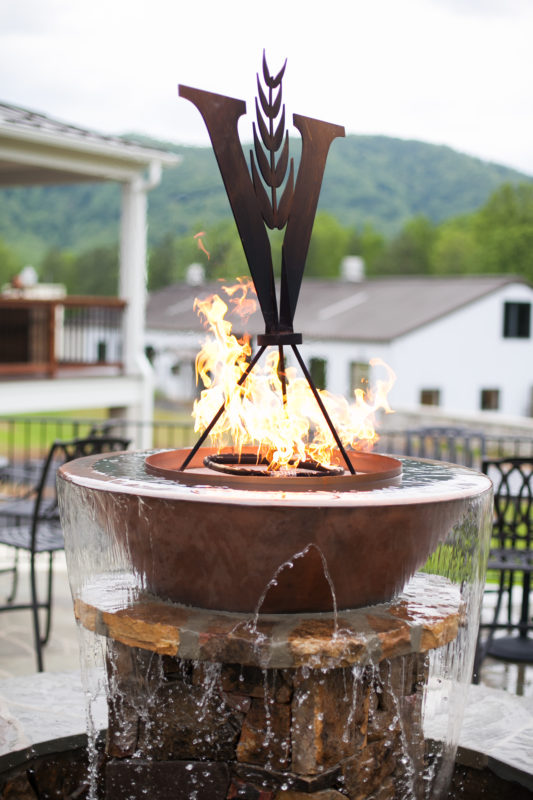 Gareth, what was the most challenging about owning and operating the distillery when you first started? 
GHM: The most challenging part was the learning curve – from construction to production to marketing to the regulatory environment.  It's a unique industry in many ways, and while its growing quickly there is no standard playbook.  I quickly found that it is a very friendly industry – other distillers across the country and around the globe were happy to provide input and guidance at various points across our development.
Can you give us some background about your flagship whisky, the Virginia Highland Malt ? 
GHM: While we wait for our own Virginia Single Malt to age, we offer Virginia Highland Malt. It arrives to us as a six year old malt whisky from the Highlands of Scotland and we cask finish it on-site. We work with a variety of Virginia port-style wine partners to source the finishing casks.
It's been a great way to offer a quality spirit while allowing us to put our own Virginia twist on it. Our Master Blender, international nosing and spirits expert Nancy Fraley, works with us to build each batch. The casks spend anywhere from six to 18 months in the finishing cycle, and the climate of the Blue Ridge Mountains is part of the equation. It's been a fun process to get to know the nuances of each partner's product and the influence it has on our product.
VIRGINIA SINGLE MALT (ready in a few years time): In the spirit of our founder, the late Dr. George G. Moore, our whiskies represent the birth of American Single Malt Whisky, inspired by traditional Scottish whisky-making methods. With casks resting since November 2015, we'll wait until the whisky says 'I'm ready' before we bottle. Made from 100% malted barley and aged in ex bourbon casks. Release date to be determined through tasting and waiting!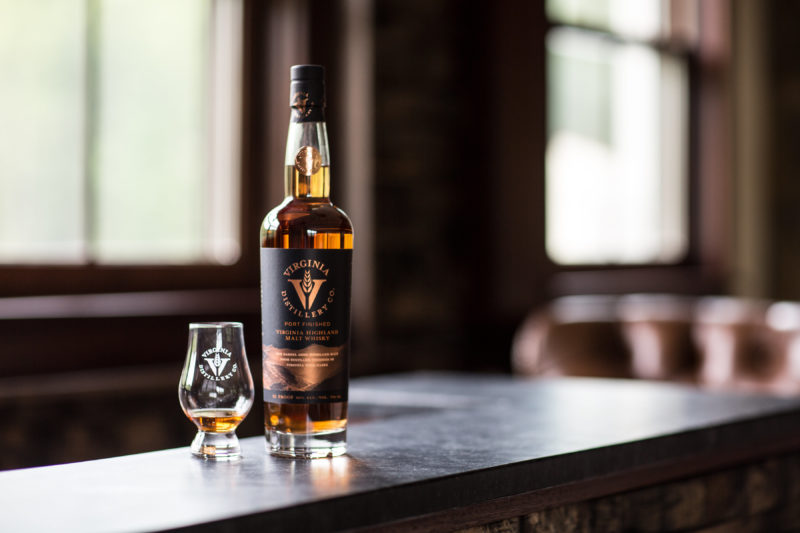 How important is it to source locally either the grains or the water or even the oak barrels?
IGT: The importance of local is so ingrained in us that we've begun growing our very own 2-row barley that's to be harvested and malted in the summer of 2017. We're excited to have the ability to grow, harvest, malt, mash, distill, and mature the grain and the spirit that was wholly produced here on our very own site in Nelson County, Virginia! The production volume of this whisky will be small, but we're hoping to work with local Virginia farmers who can produce the type of barley we prefer in the volume we need.
GHM: I spoke about the importance of using local Virginia port-style wine casks for our flagship Virginia Highland Malt. In addition to this product, we introduced a line of whiskies called the Commonwealth Collection. This line allows us to extend our finishing program to other types of producer casks, including cider casks, beer casks and other wine varietals (such as Chardonnay). These are all great local collaborations – we're fortunate to have a variety of high quality producers in Virginia across beer, wine and spirits. It helps support the connection we all share in this industry as well as in Virginia.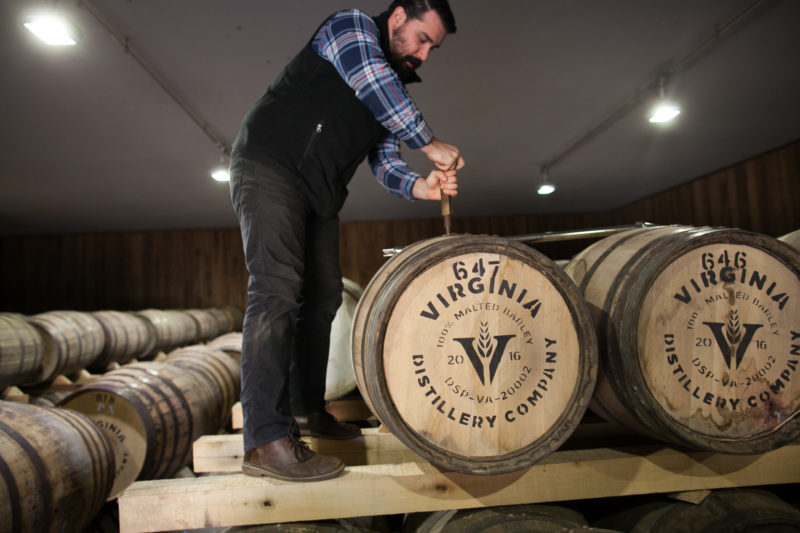 Tell us gents, what is the most rewarding part of your job?
GHM: The most rewarding part of my role at VDC is getting to work with a team of very talented individuals.  The distillery is just a lot of copper, stainless steel, and ethanol without the right team, and I'm extremely proud of the team we've built.
IGT:  The most rewarding part of my job currently is sampling the spirit that the distillery is producing as it progresses over the years. In the future the most rewarding part of my job will be finding those casks that have sat and aged and are finally telling us 'I'm ready'.
Can you both tell us what was your first whiskey drams?
GHM: Dad's favorite was Abelour – so that was definitely my first dram.  I won't say what age I was as my mother might read this.
IGT: My first dram of whisky was at an age that I won't reveal either, but it was George Dickey Tennessee Whisky (fitting for a Tennesseean!)
Neat or on the rocks?
GHM: just a splash of water.
IGT: I prefer my whisky neat, occasionally with a few drops of water.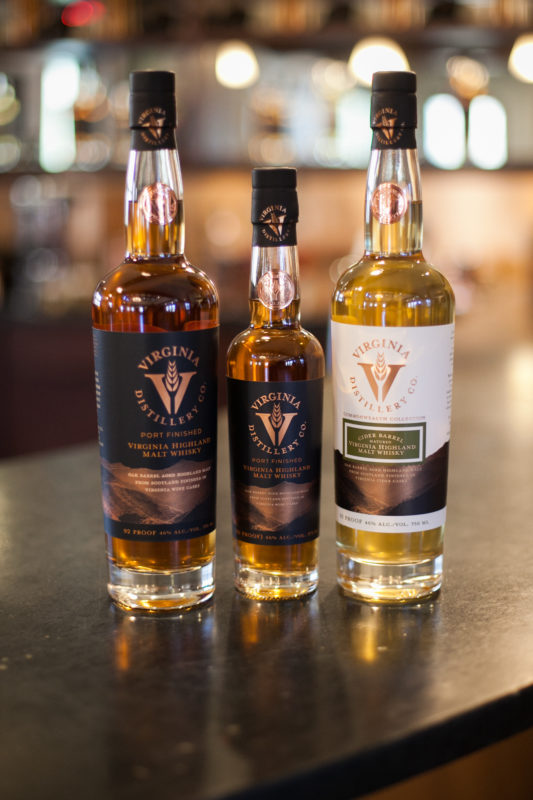 Gareth and Ian, when you both were young boys, did you imagine that one day you would be making and tasting whiskey for a living?
GHM: I always hoped that tasting whisky would be part of my career, but never expected that I would be involved with making it!
IGT: No. As a young boy I had no idea I would ever have the opportunity to make and taste whisky as a career! During college I made a bit of a career of tasting whisky (and in some cases even making it…..But that's another story for another day), but it was never quality whisky, and 'tasting' it is putting it lightly!
What is in the pipeline in the near future for your distillery? Maybe a Rye Whisky?
GHM: We built the distillery purposefully to make single malt only, so it would take some changes to our facilities in order to distill something else.  We've always wanted to be the master of our trade so focusing on a specific product allows us to do that.
That's pretty awesome Gareth. Is there anything else you would like to share with Tastethedram readers?
GHM: The American Single Malt category is nascent but quickly growing – there are some really fabulous products out there that show quality single malts can be produced outside of Scotland. Japan was the first to break the mold, but the US is next. I would encourage your readers to follow the development of the category in the US!